Common sense has prevailed in the Neil Callan saga.
The stewards of the Jockey Club agreed to slash his 28-meeting suspension after hearing the Irishman's appeal against the severity of the penalty on Thursday afternoon.
It is still an almighty whack for being petulant and disrespectful during a stewards' inquiry on February 3, but far more palatable than having his licence suspended for the rest of the season (a tick over three months).
The 15-meeting ban brings it into the vicinity of what a jockey could expect for failing to take all reasonable and permissible measures to achieve the best possible result. That's a significant punishment, but at least somewhat more understandable.
It is not the result most expected heading into the appeal – an immediate withdrawal of Callan's licence or the status quo seemed the two most likely options – but it actually achieves positive outcomes for all involved.
It sets a standard that jockeys and trainers must adhere to when conducting their business – no one should be in any doubt about what is expected now – while also giving Callan a chance to redeem himself and (in all likelihood) finish his fruitful Hong Kong stint on a positive note. His kids can finish their school year as well.
It might not be what some executives were seeking at the start of this process – management's original recommendation to the licensing committee was to withdraw his licence – but from a big-picture perspective, this is a win for the Jockey Club.
Callan was dismissive of the club's judicial process in that inquiry on February 3, saying he had no faith in the system on his way to a three-meeting suspension and HK$20,000 fine for his ride on Chater Pins. He originally wasn't going to appeal the licensing committee decision on April 7, thinking it was a kangaroo court.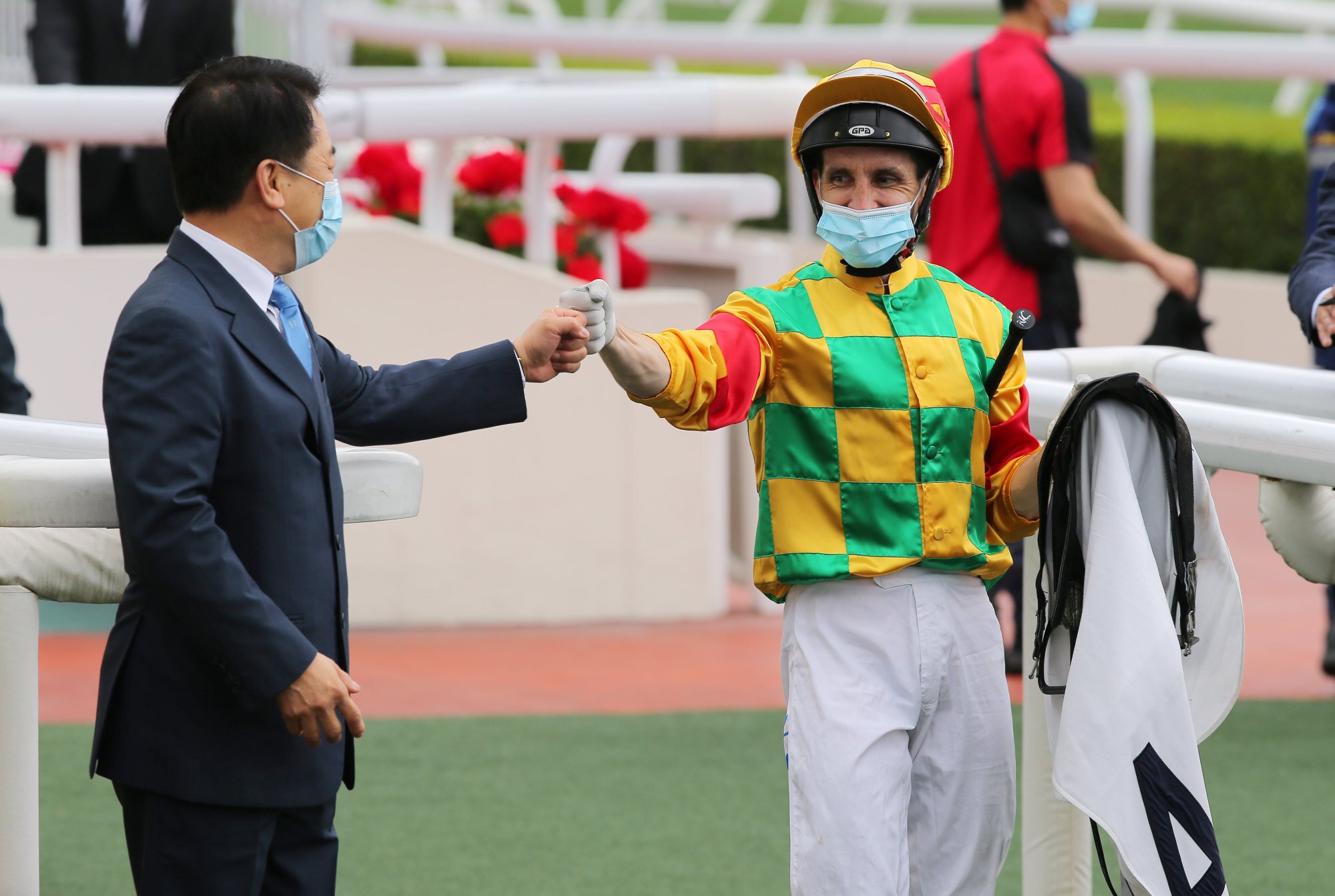 But after some encouragement, the 42-year-old made a bid to reduce what most thought to be a manifestly excessive penalty.
The irony of it all? The system that Callan claimed to have no faith in actually worked in his favour. Remarkable.
But it proves that not everything is preordained, that fair(er) decisions can be reached. It shows that Callan's criticism was unreasonable and that he deserved a punishment, but not one that spans in excess of three months.
More broadly, it restores some faith in the Jockey Club.
At a time when it is proving difficult to attract top-quality jockeys and trainers to Hong Kong – despite the enormous riches on offer – this change of heart can only help.
There is a perception out there that the Jockey Club is wedded to old-school thinking and processes. This shows the people leading the way – the stewards of the club – are progressive and are not afraid of making good decisions under pressure. A big tick for them.
You would expect Callan to respond to this good news in a positive manner, parking that combative attitude for the moment and working hard so he can hit the ground running from May 27.
Given all that has happened, it remains unlikely he will be relicensed for next season, but it is hard to rule anything out now.
When it is all said and done, this is a better decision than the original 28-meeting suspension and proves the Jockey Club judicial process is legitimate.
This outcome was certainly unexpected but, in the long run, it is a win for all involved.