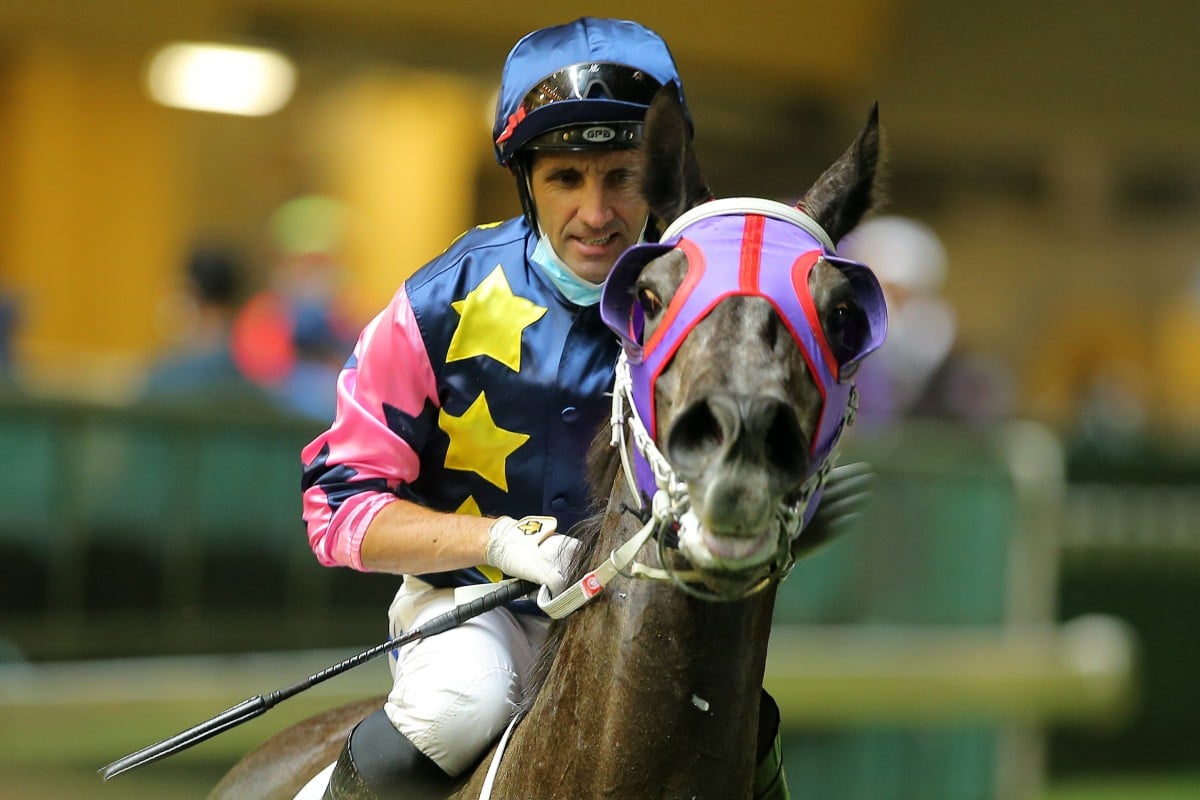 The feedback about Neil Callan being suspended for the rest of the season over his poor conduct during a stewards' inquiry has been overwhelming – the punishment doesn't fit the crime.
That is the sentiment from Hong Kong's jockeys and trainers, from a lot of people inside the club, from commentators and fans. Any neutral agrees, it is manifestly excessive.
A 28-meeting suspension – a touch over three months – for being petulant and disrespectful during a stewards' inquiry is mind-boggling. Sure, standards need to be set and a punishment was earned but this is cracking a nut with a sledgehammer.
The most disproportionate penalty I can recall in 31 seasons.

— Lawrence Wadey (@LawrenceWadey) April 7, 2021
To put it in context, if a jockey fails to take all reasonable and permissible measures to obtain the best result, they get about 12 meetings (see Sanna, Alberto). Improper riding is worth six to eight meetings.
The longest suspension in recent times was a six-month ban for Howard Cheng Yue-tin in 2016, who had a long history of misbehaviour, after he refused to hand over his financial statements when he was found to have provided information about horses he had ridden to "persons other than the trainer or owner".
We're talking about serious integrity issues, ones that can fundamentally undermine the sport.
The closest recent example to Callan's incident we could find occurred in Australia last year when a jockey called Jackson Morris was found guilty of misconduct for telling the stewards to "get f***ed", among other things. He was suspended for a month.
Callan has repeatedly shown he's not a threat to integrity on the track, his crime was effectively saying to the stewards he had no faith in the disciplinary system and felt he was being picked on. Given the outcome, it is a claim he feels even more justified about now.
There is no doubt he was out of line on the night, but we're talking about adults competing at the highest level with a lot on the line. This game is not for the faint-hearted and there has to be some level of understanding when combined with all the extra pressures and restrictions put on participants because of Covid-19.
The handling of the whole saga has been unusual. The issue wasn't dealt with on the night in question (February 3) or in the immediate aftermath.
No action was taken until March 2 when it was announced Callan would have to front the licensing committee to "consider the status of his licence" on "a date to be fixed".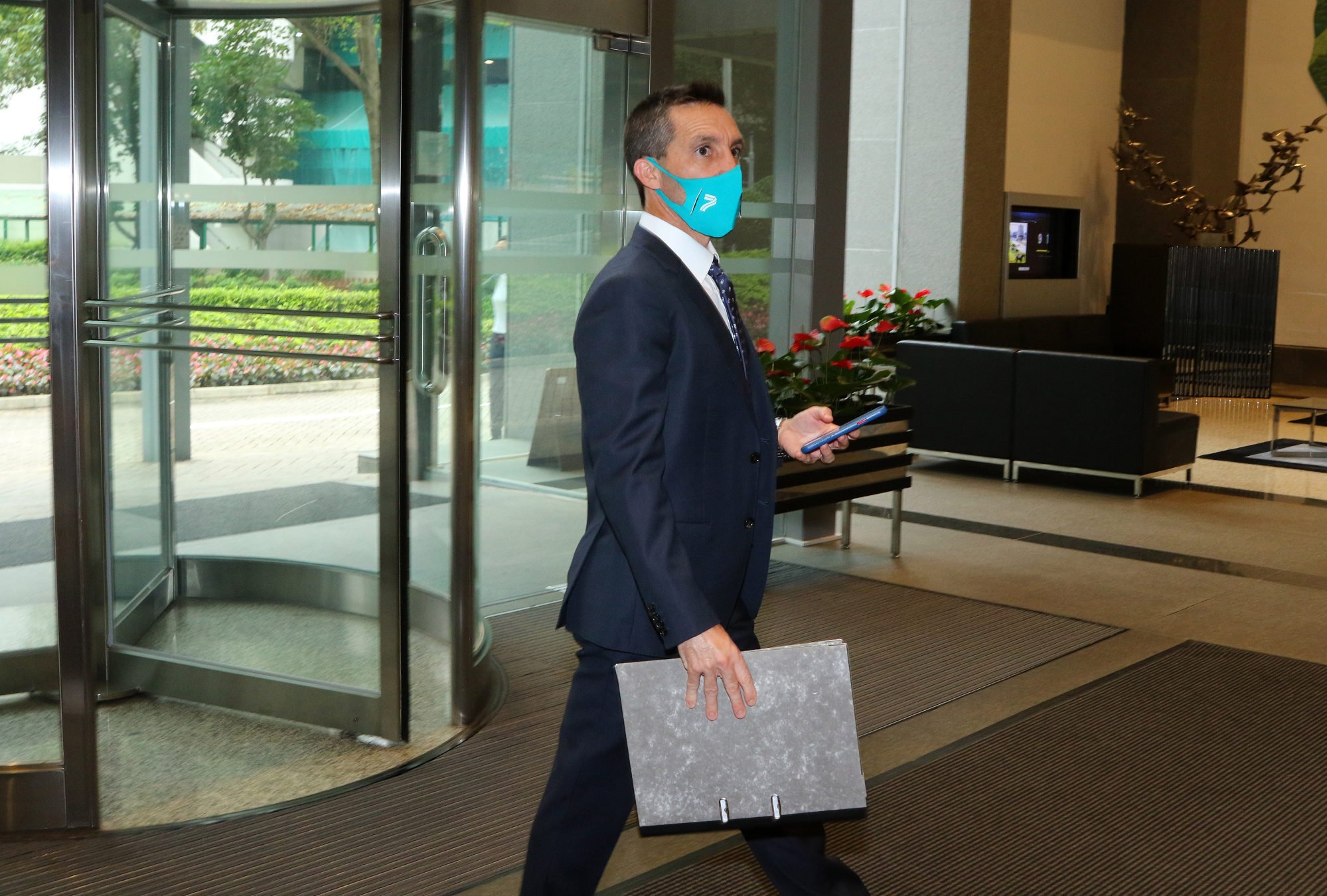 By all reports, since that moment, Callan's attitude has improved. He wrote a letter of apology and the unnecessary edge he was carrying – and needed to be called out on – subsided.
When confronted with a harsh truth – his career was on the line – he responded in a positive manner. But it is clear now his papers had already been stamped.
The announcement on March 22 that Harry Bentley was joining the riding ranks is a pretty strong clue. Callan's replacement had been sourced and is ready to step in from April 17. It was not a shock to see the hearing then scheduled for April 7. Timing is everything.
Callan has ultimately been brought undone because he picked the wrong fight when some powerful people were in the stewards' room.
Jockey Club chairman Philip Chen Nan-lok was sitting on the panel, as was Joseph Fok, who is a permanent judge of the Hong Kong Court of Final Appeal. Chief executive Winfried Engelbrecht-Bresges was also in the vicinity, as well as other members of the senior management team. They did not take Callan's combative performance well and he has paid a hefty price for it.
When it comes to face (the Chinese cultural concept of respect, honour and social standing), Callan is not winning a battle against any of them.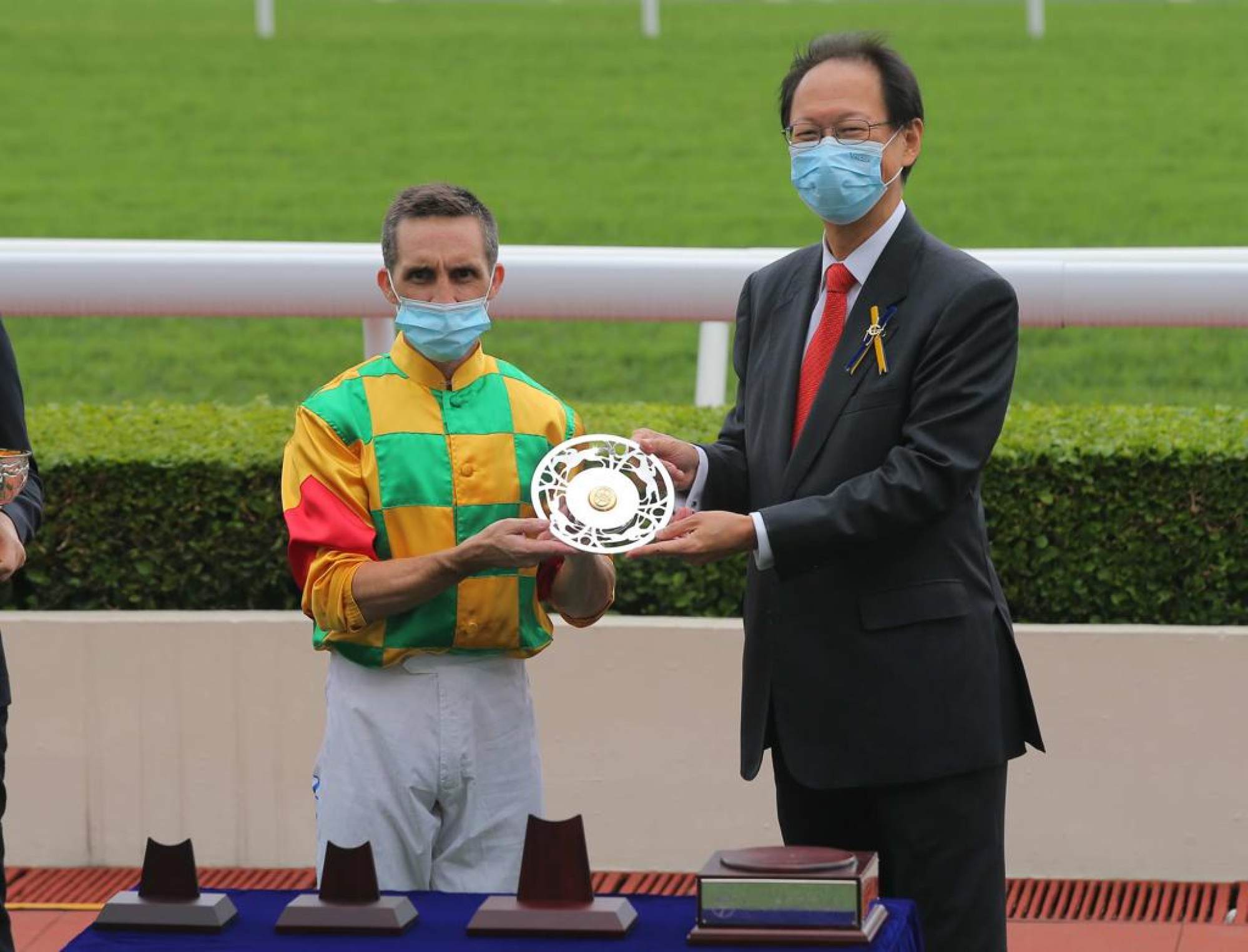 So it would appear the 42-year-old was a dead man walking when he entered the hearing on Wednesday and this is where the story takes another turn.
One of the key points Callan made about wanting to retain his licence surrounded his family and wanting his kids to be able to finish their school year.
It seems as though that resonated with the licensing committee and could explain how we've got to the situation where he has been suspended for the rest of the season rather than just being stripped of his licence, which is what normally happens.
The previous person to be charged under rule 14(2) ­– the one that covers conduct – was Grant van Neikerk, who had his licence withdrawn immediately after an alcohol-fuelled fight with his girlfriend on Jockey Club premises ended with her in hospital 12 months ago. There is no doubt which offence is more egregious.
It looks like the licensing committee had some compassion for Callan's family situation and wanted to accommodate it, while ensuring he didn't ride again. For the record, the licensing never discloses reasons for any of its decisions, so this is an educated guess. In any case, it may be well-intentioned but it is not a satisfactory outcome for anyone.
It does Callan no favours because his livelihood has been taken away – neither he nor his family has a future in Hong Kong and need to leave – and it does not reflect well on the Jockey Club, which comes off as very heavy-handed at a time when it is finding it harder and harder to recruit top-level riders and trainers to the jurisdiction, despite the obvious financial benefits.
But there is a solution for everyone to get out of this bind.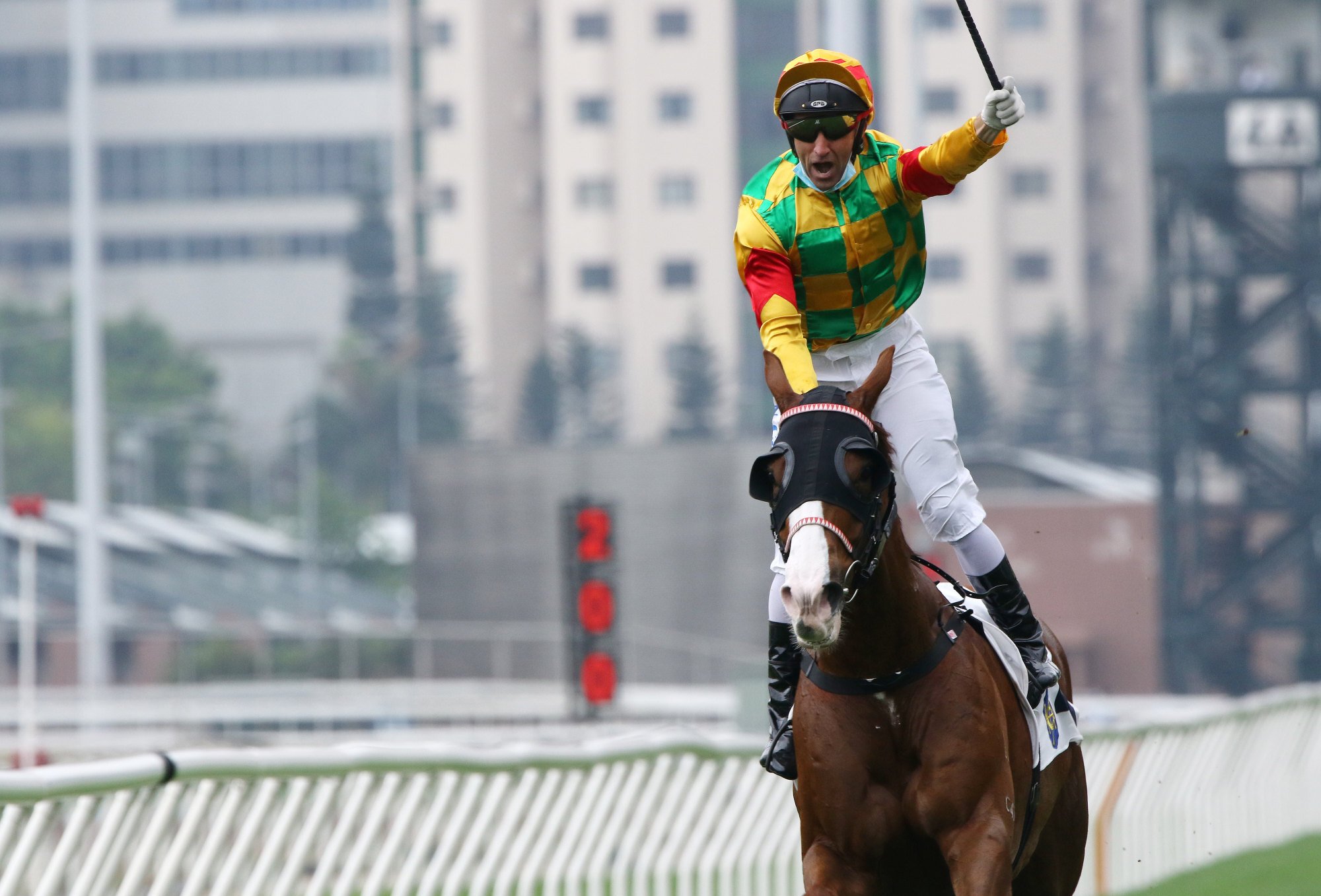 Callan should appeal the penalty (he has until Monday) and propose the Jockey Club simply withdraw his licence, exactly how it did for Van Niekerk. Being kicked out of Hong Kong three months early is still a bigger punishment than the offence deserves but is much more palatable.
Callan can pack up and return to Britain just as the flat season is kicking off, while the Jockey Club rids itself of a nasty perception issue and ensures he is no longer their problem. Because there is no point trying to make a stand if you're tarnishing your reputation in the process.
Neither party needs this hanging over their heads for the rest of the season and there is a mutually beneficial way forward. Middle ground can be found.
There have been no winners out of this saga, everyone needs to move on and a clean break is the only way to achieve that.