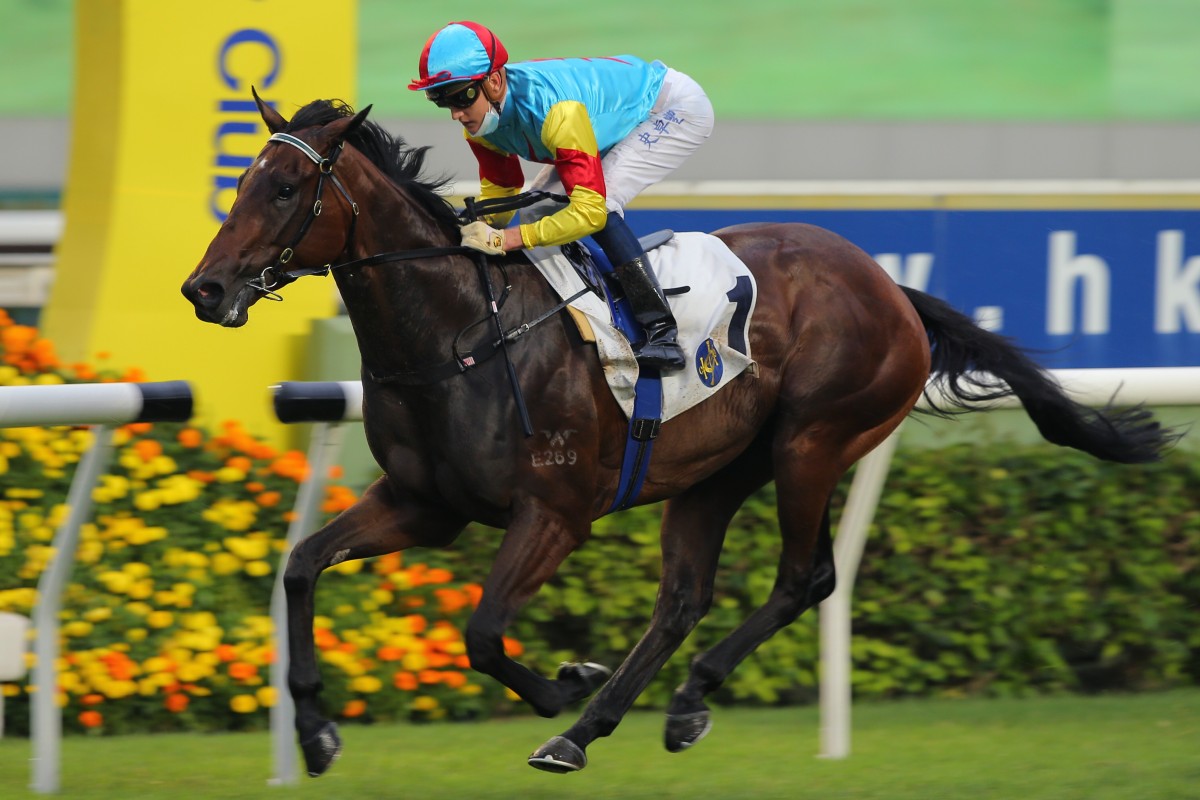 Fantastic Treasure has been the undisputed shining light of an otherwise unremarkable 2021 for Chad Schofield and the jockey is itching to partner the precocious three-year-old in his "first real test" at Sha Tin on Sunday.
The pair has combined for four wins from four attempts but the son of Written Tycoon will have to be on his game to make it five on the bounce after drawing gate 10 as he steps up to Class Two for the Crystal Handicap (1,400m).
"It's going to be a big ask, the step into Class Two is a big enough jump and then of course now he has to deal with the barrier but he's a very exciting young horse and if a horse is ever going to do it, it's a horse like him," Schofield said. "The weekend will be his first real test so we will be able to see where he is."
Fantastic Treasure has provided Schofield with four of his nine winners since the beginning of the year and the 27-year-old considers himself "fortunate" to be along for the ride aboard a horse that has already been earmarked as a leading 2022 Classic Mile contender by trainer David Hayes.
"He's been great – he's just kept raising the bar and we don't really know where the ceiling is yet because he's done it all so easily," he said.
"It's exciting, we knew from day one that whatever he is doing now is a bonus because he's still such a young, inexperienced horse and he's going to furnish into a lovely animal. What he's done is very encouraging."
Coming off a career-best Hong Kong return of 43 winners last season, Schofield has been down on his normal output in 2020-21 with only 20 winners through 71 of this season's 88 meetings.
"It's a disappointing season for me. I haven't ridden nearly as many winners as I would have liked and I would prefer to be much higher up in the premiership," he said.
"I have struggled with a bit of opportunity and I'm hoping going forward I can build some stronger relationship with some bigger yards. We've still got a little bit to go this season so hopefully I can rack up the winners."
His relationship with Hayes has been a positive and he also rides debutant This Is Guts for the trainer on the weekend, with the three-year-old stepping out in the Class Four Ruby Handicap (1,000m).
"Obviously I was his apprentice in Australia and I rode for him a lot there," Schofield said. "Since he's come to Hong Kong he's given me good support and he's shown a lot of faith in me by giving me some of his nicest horses. I just hope I can keep winning on them and keep repaying his faith.
"This Is Guts goes well. He's a nice horse with a lot of scope and his trials have been very good. He'll definitely improve as the races get further but I expect him to run very well on the weekend."