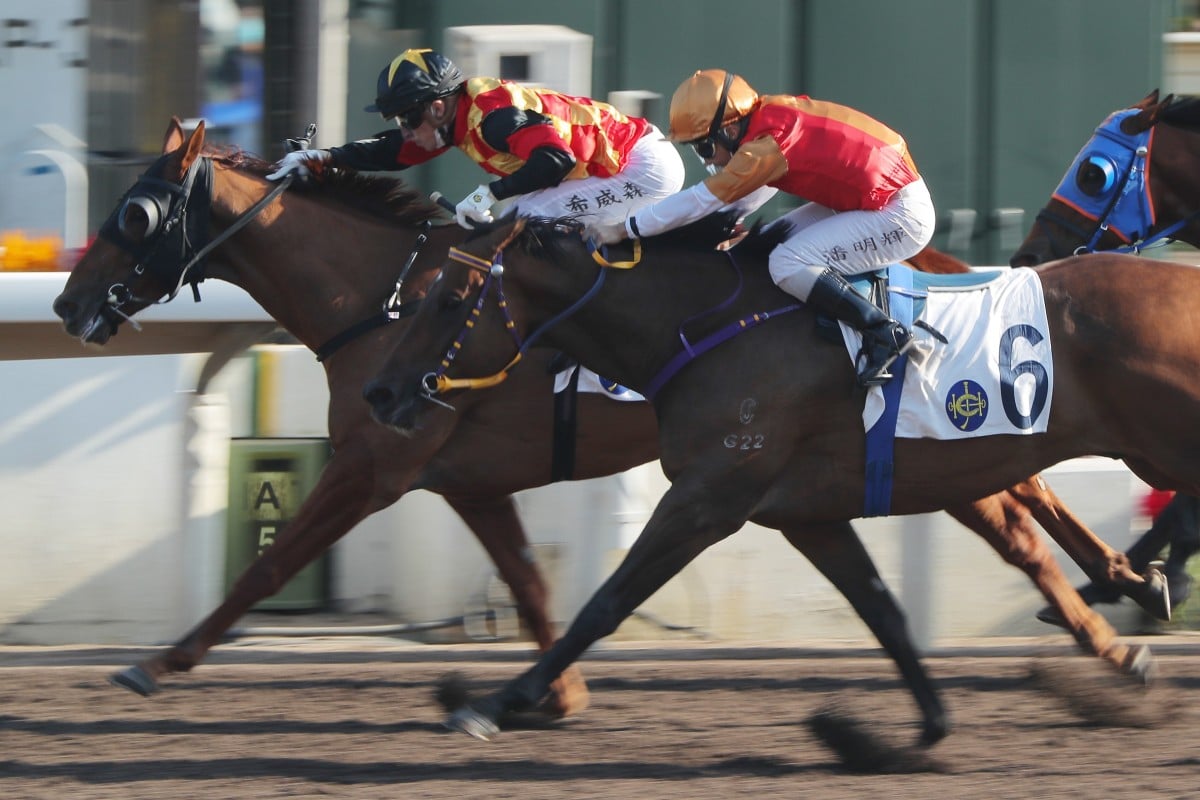 In stark contrast to his first stay in Hong Kong, luck seems to be on Lyle Hewitson's side this time around with the three-time South African champion making the most of a late call-up to salute aboard Valiant Elegance and kick off his second stint in style.
It's been well documented how the ball didn't bounce Hewitson's way during a six-month stay at the start of the 2019-20 season – he had three winners from 251 rides – but his talent has never been in doubt and the early breakthrough suggests he's in for a much more successful campaign.
There are a few similarities between Sunday's success with Valiant Elegance and Hewitson's first Hong Kong winner in Last Kingdom – they were both prepared by Douglas Whyte on the same surface and led from start to finish – but there is one crucial distinction.
"The biggest difference this time is that it was three meetings into my stint, not three months so obviously I'm very glad about that and I'm just grateful," a delighted Hewitson said.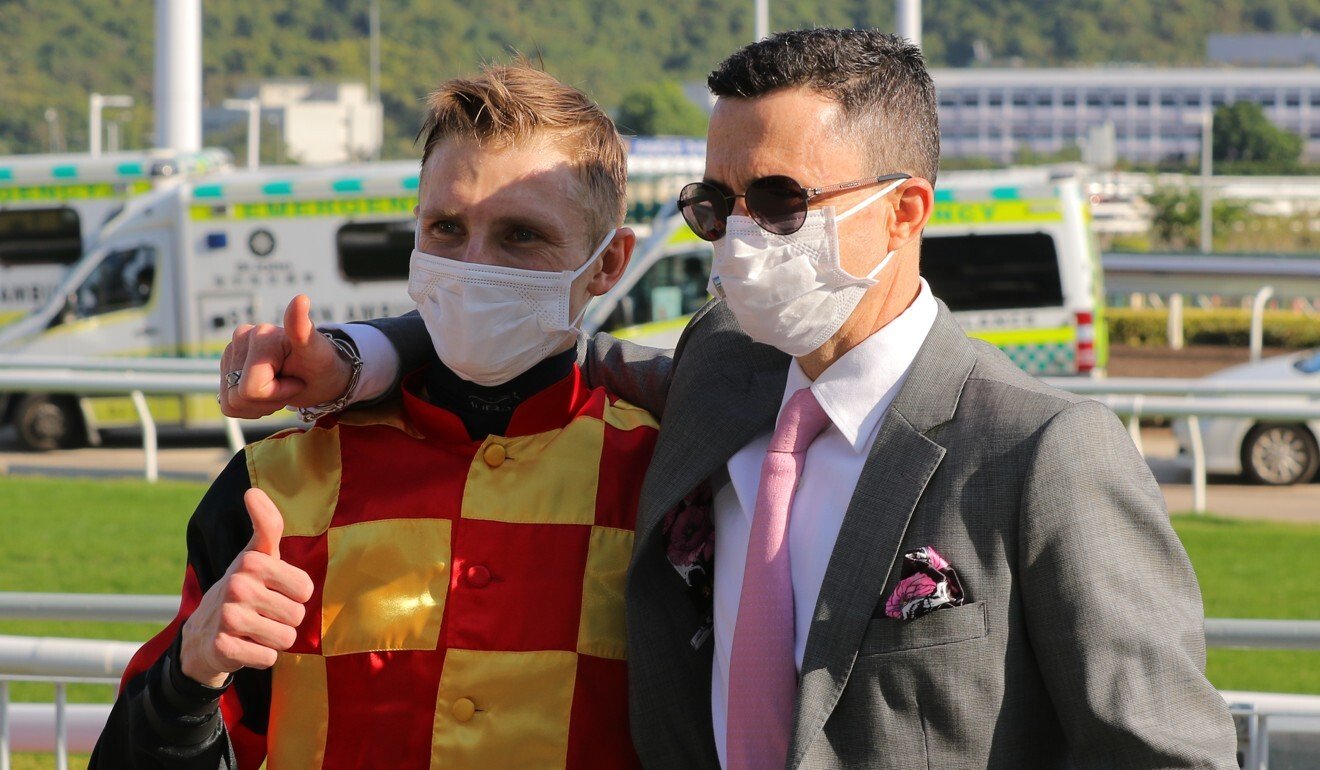 "When Dougie booked me for this horse, entries were done and there were no rides left but unfortunately Jerry [Chau Chun-lok] couldn't make weight so I got a lucky chance and I had to make the most of that luck.
"It's not easy to give a rider support when maybe the form book doesn't suggest it but Dougie fortunately has stood by me and given me this chance.
"Dougie had a master plan up his sleeve and I just executed to that and the horse has run a good race."
The 24-year-old has worked on both the mental and physical aspects of his craft in between his visits to Sha Tin, collecting a host of winners in both Japan and South Africa.
It means he's carrying a positive mindset and he's ready for the challenges of competing in such a tough jurisdiction, but also knows he belongs.
"Last time I came I was also champion rider so obviously the confidence was there but I needed to mature and get stronger – the small things that you probably don't realise is what I noticed when I was here last time," Hewitson said.
"Obviously going to Japan and riding quite a few winners – and big-race winners – gave me confidence and I went back home saying that I had a goal to go back to Hong Kong in a couple of years and I must go out and win the championship. That's what I went and did and before I knew it I had the phone call to come back here.
"I'm just happy it's all worked out and I'm happy to be on the board early and I look forward to the next couple of years, hopefully."
The all-weather track favoured on-pace runners throughout the day and Hewitson took full advantage of the bias.
He urged Valiant Elegance straight to the front from barrier nine, kicking away by as much as four lengths on the turn, and even though he was paddling late, the five-year-old held off the fast-finishing Fiery Diamond to take out the Class Four Kowloon Tong Club Trophy (1,200m).
Whyte was impressed by his compatriot's effort.
"It was a heady ride. It looked easy, but it wasn't. The horse is not straightforward," the 13-time champion jockey-turned-trainer said.
"I hope this just gives him a bit of a foundation now to move on and get some more support because he's here hopefully for the long term. I just can't get my head around that he rides so many winners in South Africa and Japan and he kind of stagnates over here. Let's hope this is a stepping stone for him."
The win also gives Hewitson an important confidence boost before taking on some of the best riders on the planet in Wednesday night's International Jockeys' Championship at Happy Valley, where he will fly the flag for South Africa against the likes of Ryan Moore, James McDonald, Mickael Barzalona, Hollie Doyle and Yuga Kawada.
"It's an absolute privilege to be part of it and hopefully we draw a couple of rides and I can have some more winners," he said.
"That's only going to boost my stay here – the better I can do on Wednesday night, the better my season is going to look."