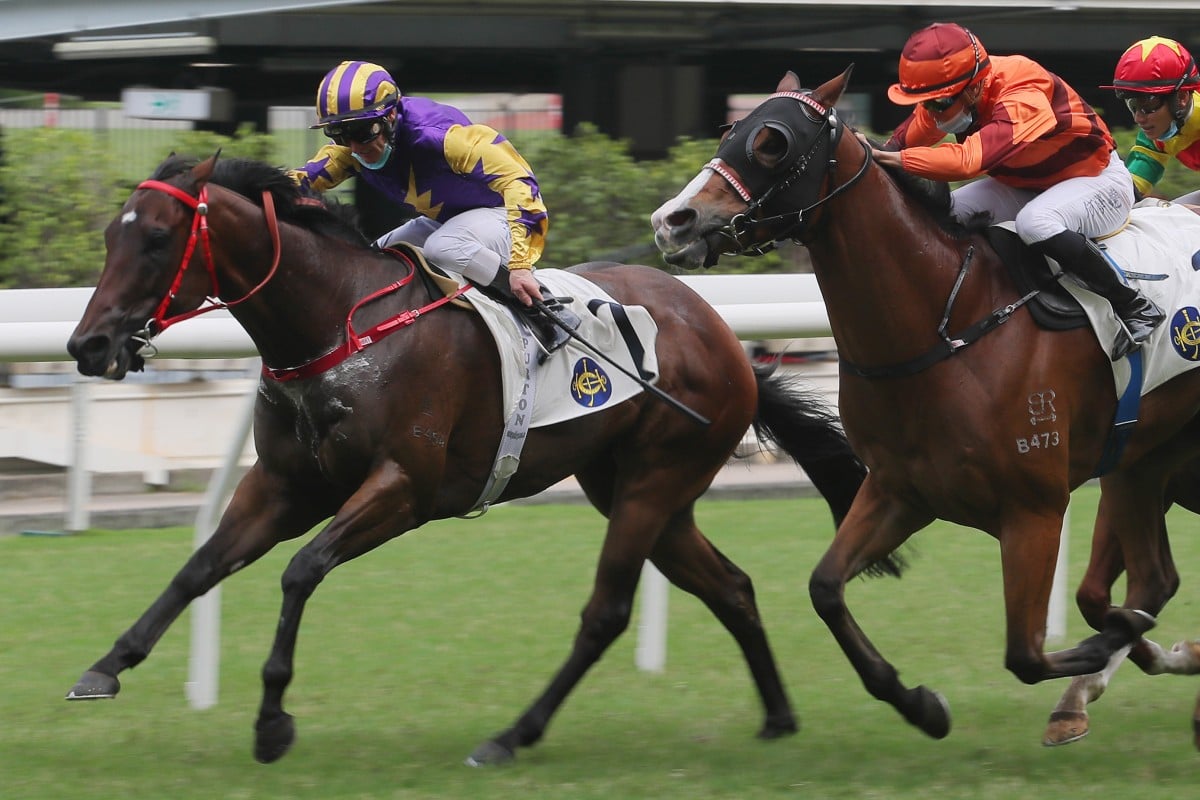 Zac Purton is excited to go racing again – exactly a month after the horror fall in the Hong Kong Sprint that saw him fracture his nose, his foot, his wrist and some ribs – but he had to laugh when he saw his first-up assignment.
The four-time champion jockey is being thrown in the deep end of the pool when he partners Red Impact in the opening event on Wednesday night, the Class Four Tsz Wan Shan Handicap over 2,200m – the longest race held at Happy Valley.
"I knew this was going to happen – my first ride back after having time off and they've put me in a 2,200m race. Talk about trying to get your breath back," Purton chuckled.
The Australian admits his injuries haven't completely healed but barring any unforeseen incident, he's not going to do any more damage so his return is more about mind over matter.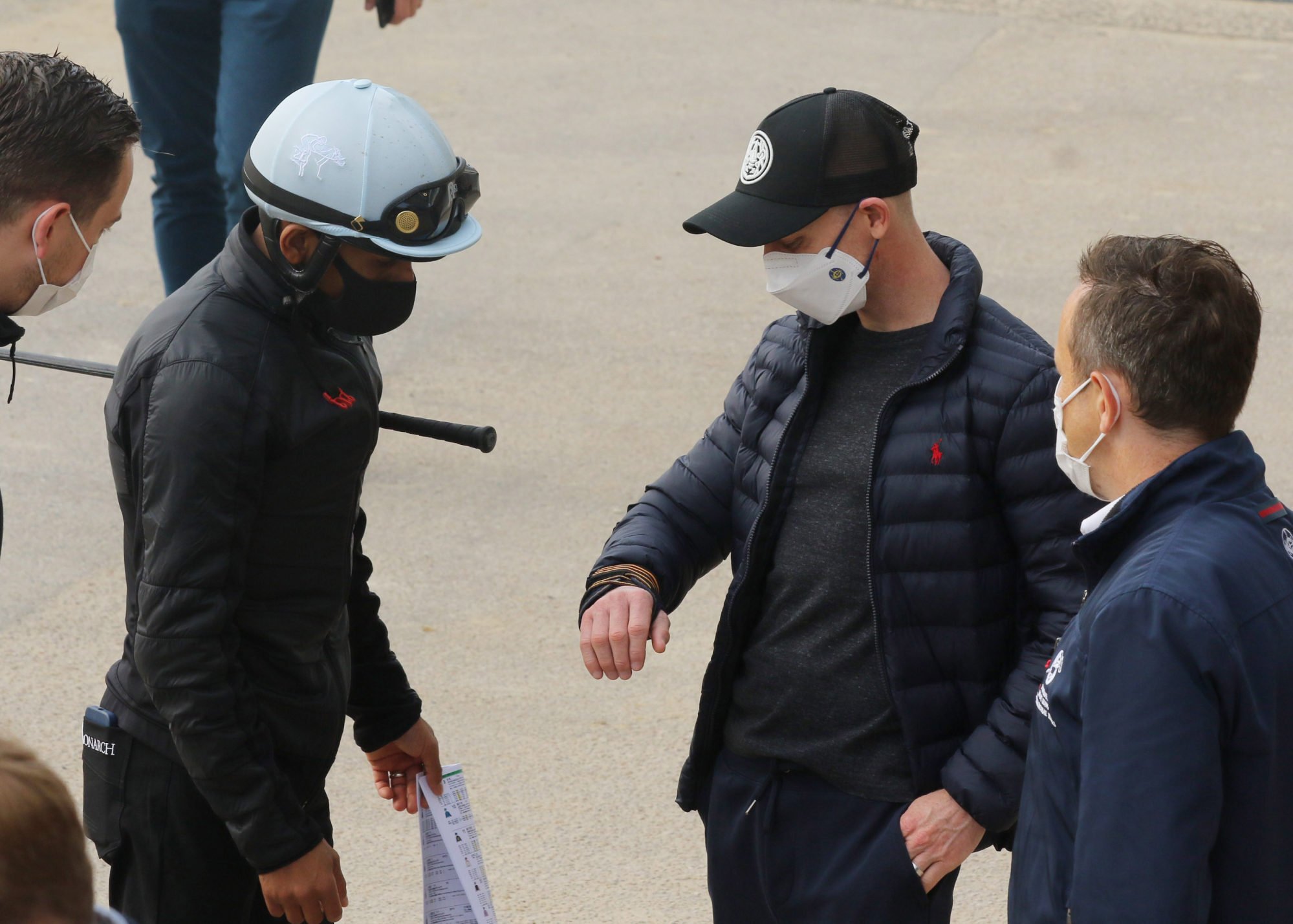 "I'm all right. Obviously I'm not 100 per cent, I'm still a little bit sore but I'm OK. Pain never hurt anyone," Purton said.
"The bones are at the stage where they're stuck together enough as long as I don't do anything stupid, they will continue to heal as it goes and then I'll just manage it.
"The foot's not a problem, the ribs aren't a problem, it's just the wrist when I put a little downward pressure on it. But once I'm on horse it's all right, so we'll get back out there and get on with it.
"As time goes on I'll get fitter, I'll get lighter and I'll get less and less pain."
The 39-year-old has seven rides for his return with the lightest being at 125 pounds and he knows it will take some time to get back to his usual minimum of 120 pounds as the foot injury means he can't run, the cold weather is not conducive to shedding weight and it is further complicated by the fact gyms and saunas have been shut in the government's latest response to Covid-19.
It means Purton is spending lots of time on the bike – both stationary and road – with hot baths afterwards helping him get a sweat up.
"Unfortunately because the next wave of Covid is on our doorstep, the gyms are closed and it's cold outside. It's really hard for me to get the weight off at this stage," he said.
"I've just got to keep doing that until my body decides to let go of the fat and I start to shred a bit."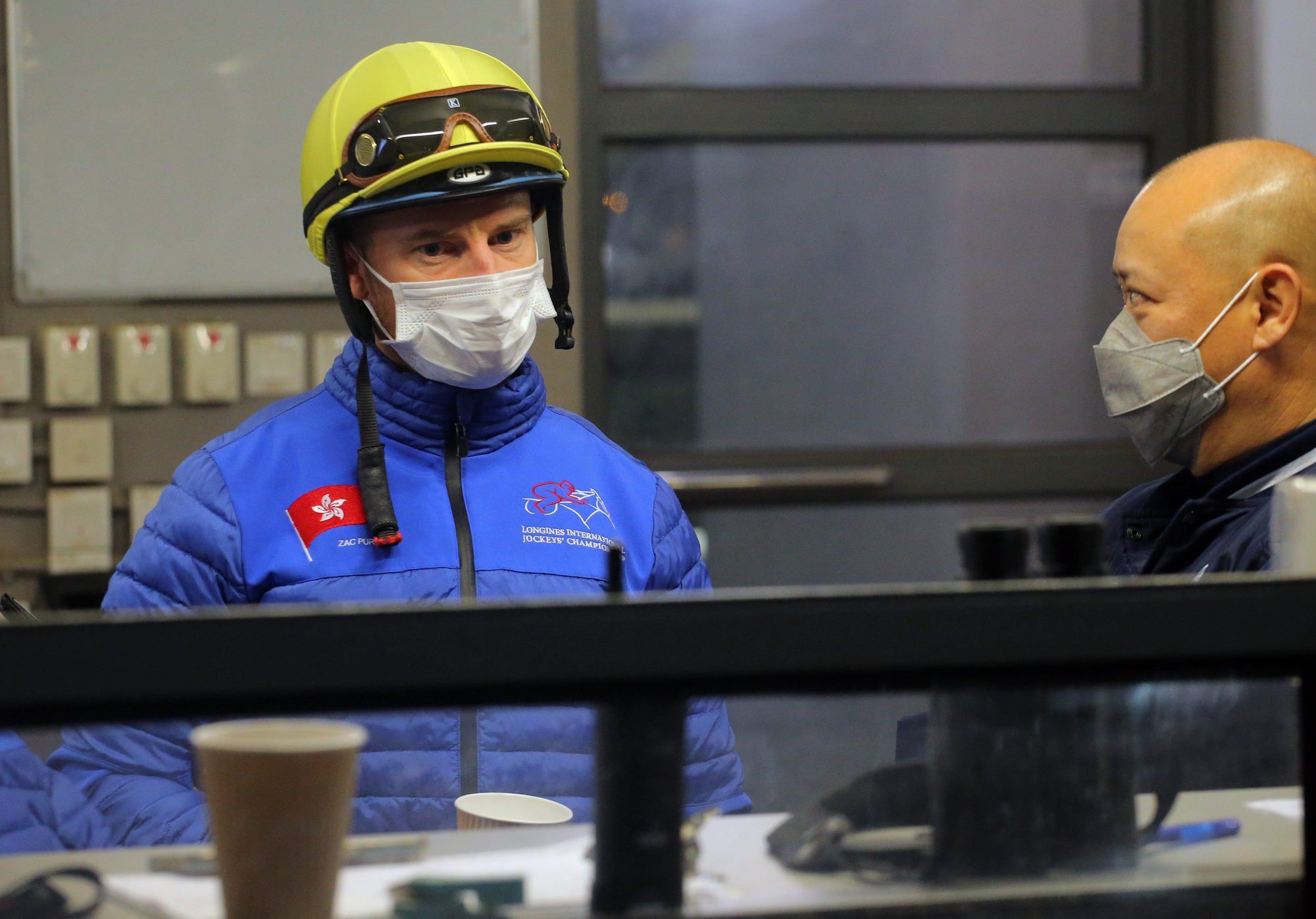 There's no shortage of motivation to help keep Purton focused on the task at hand, with his hunt for a fifth title at the top of the list.
Purton had an 11-win edge over arch rival Joao Moreira before he hit the turf on international day and the Brazilian has taken full advantage of his absence, rattling off 20 victories to turn the tables.
Purton isn't daunted by the task of chasing down the Magic Man – he famously came back from a 15-win deficit in April to snatch the 2017-18 championship, so he knows it can be done – but there is work to be done.
"He's got all the momentum at the moment, he's made the most of the opportunities he's been given with the jockeys that have been out injured and all the suspensions we've had. He's been able to cherry-pick everything and he's had a good run of it," Purton said.
"If I can come back and get my momentum going again early and start to tick over and then try to hit form like I was, then it's not out of the question. I need to try to get on the board as quick as I can."
His first opportunity comes aboard the David Hayes-trained Red Impact, who has been knocking on the door with placings in his last three starts and steps up to 2,200m for the first time.
"Red Impact has been racing well all season, he's been beaten by tempo a couple of times but charged to the line," he said. "I know it probably looked as if he was a little disappointing last time but he's drawn a good gate and I believe he'll run the distance."
Purton's best chance is probably the Danny Shum Chap-shing-prepared Lightning Storm in the Class Four Ma Tau Kok Handicap (1,000m), who returns for his second start after an impressive win at this course and distance on debut.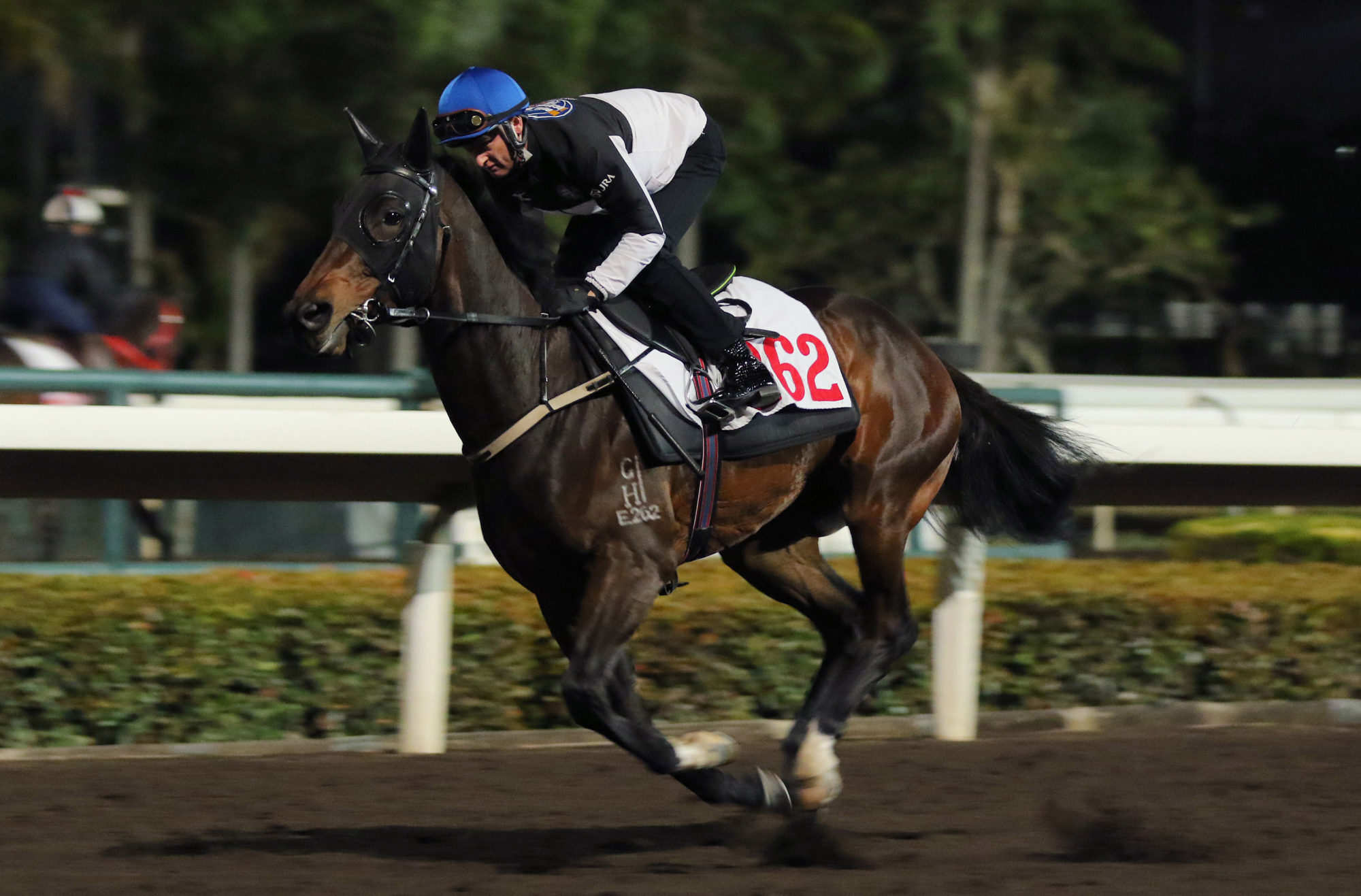 That was in October and the jockey expects the four-year-old son of Per Incanto to take plenty of improvement after a short break and the experience gained from his first trip to the races.
"He was a bit slow out of the gate, which was uncharacteristic of him because he's been really quick in all his barrier trials," Purton said.
"I was talking to Danny this morning, I think what happened was he was at Happy Valley first time, under lights, in a race and he drew barrier one. The starter was just in front of him on the inside – the lights were flashing and he had a clear view of the starter.
"I think his mind was preoccupied with what was going on there and he wasn't focused on the gate and he was slow to jump because of it. Since then he's trialled again and jumped out of the gates as quick as he was leading into that race.
"He's got barrier six, he's going to be in among horses and maybe he'll jump better from that gate.
"He's a bit of a small, light horse as well so I think Danny giving him a bit of time after that effort was the right thing to do."