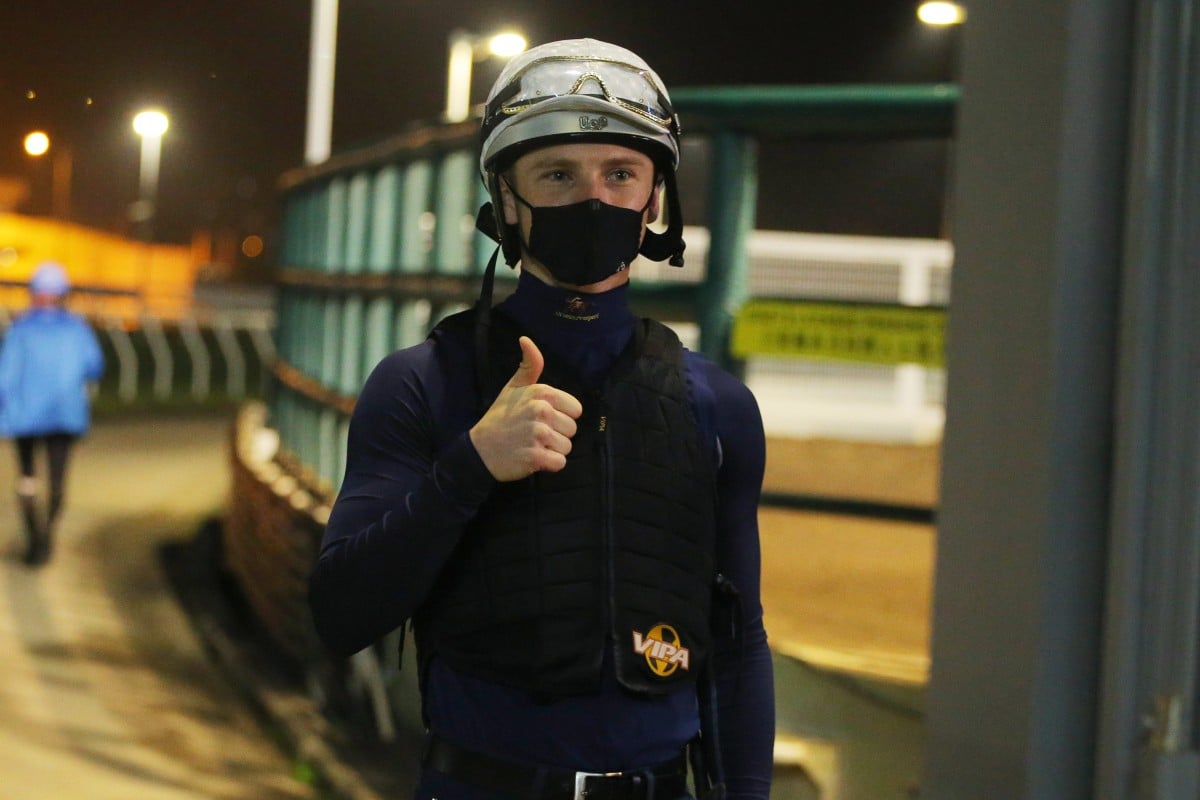 Everyone is excited to see Lyle Hewitson back in the saddle – except, it seems, the barrier gods.
The three-time champion jockey of South Africa has eight rides at Sha Tin on Sunday, his first meeting back after recovering from a fractured pelvis suffered in the horrific fall during last month's Group One Hong Kong Sprint.
Hewitson bore the brunt of the impact – his horse Amazing Star was the one who broke down, instigating the crash – so it is fantastic to see him make his return so quickly.
His physical health is one thing, but riders also need to be in the right head space to enter the field of battle and Hewitson has no doubt he's ready to go.
"It can affect some people mentally, you get on and you're a little bit nervous or a little bit more cautious but I've had a couple of falls and – whether small or big – I've never been one to came back and say 'let me get my confidence back on the horse again'. It's all I've wanted to ever do – I just want to ride all the time," Hewitson said.
"So from a mental side of things, it's never been something that's affected me so I was more excited to ride again – my confidence never left.
"In this instance especially, I was knocked out and I don't remember much of it – I can't even replay what happened in my mind, so it didn't happen according to my memory.
"I've watched it but it feels like I'm watching someone else. It's like I'm watching from an outside perspective – it's strange.
"When I watched it, it's hard to believe what happened. Very, very lucky to come through it with minor – in the circumstances – injuries. And very lucky to have made such good progress with the recovery."
The 24-year-old has ticked all the boxes with his medical team, been back at trackwork for a week and ridden in a few trials so now it's time to get back to work.
"My pelvis is great – there are no issues at all. I've been hiking the last few days and I'm getting through it really well and probably the last five days I've realised I'm able to run properly again – I just needed the muscles to activate again. So in terms of my well-being I'm 100 per cent and now with racing I'll be getting 100 per cent race fit," he said.
"It feels like I never left. In fact, when I first started riding trackwork again I was more comfortable in the saddle than I was walking or jogging. It was really easy and really comfortable.
"I could have easily ridden [on Wednesday] night but I never had a card of rides pre-booked so I thought the extra four days would benefit me to build me up a bit more – get some more fitness and plan some rides. Going into the meeting, I'm happy with how everything is feeling."
Having eight rides in his first meeting back exceeds Hewitson's expectations but given his second Hong Kong stint has only just started, he's delighted with the outcome.
"I had five rides pre-booked and I was happy with that and then when the entries came out I kept getting offers and I'm still building a foundation and building relationships so I was more than happy to take them – I was pretty pleased to be getting the offers," he said.
"It will be a test but I've done what I can going into the meeting and I feel good about that."
The only real negative came on Thursday morning when the fields were announced and Hewitson realised six of his eight mounts had been handed double-digit draws – and another given barrier nine – which doesn't seem particularly fair in the circumstances.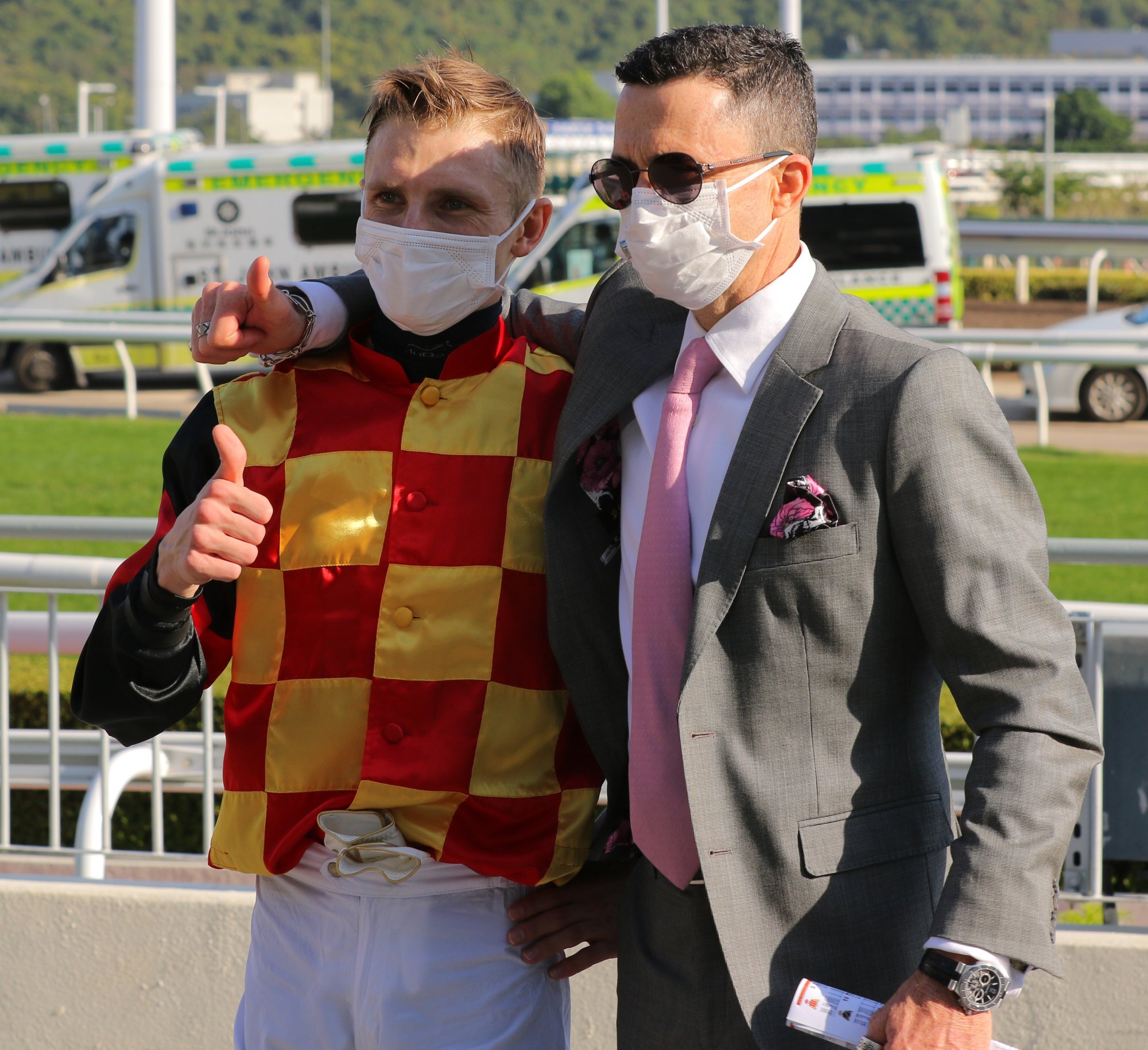 "It's a difficult pill to swallow but you can't change it now so no point in harping on it from my perspective," he said. "I've just got to work hard to give them the best rides from those draws."
The South African rates the Douglas Whyte-trained Shining Red, who he partners in the Class Four Shek Kip Mei Handicap (1,400m) as his best chance.
"He ran a cracker on debut and he had excuses in his second start. He's had some rest since then and they've managed to get two trials into him – I think he's a decent sort," Hewitson said.
"I just think he's the type of horse that has upside because he's not exposed. There could be quite a bit more there. If things go smoothly from the draw, I'm sure he'll be there."