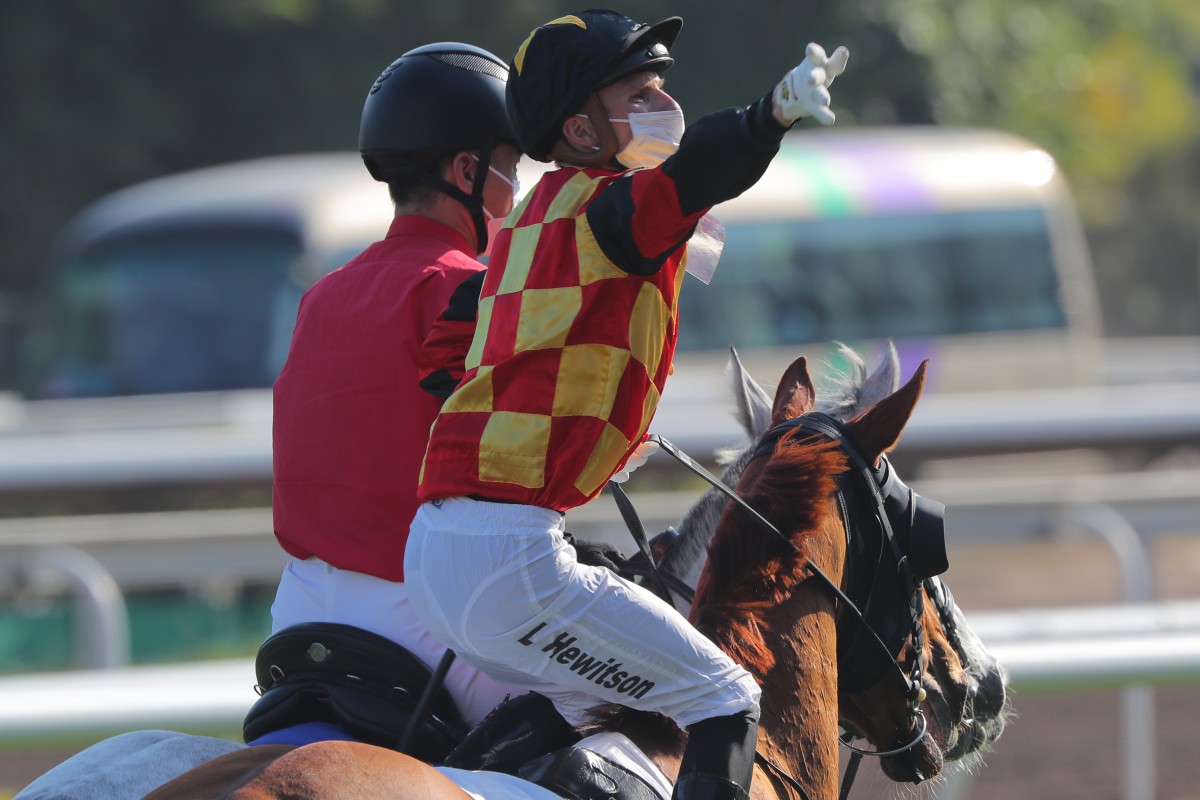 It must be difficult to go from your best season to struggling for winners but jockey Lyle Hewitson remains determined to make a success of his second riding stint in Hong Kong.
With 263 winners in his native South Africa last season, Hewitson was confident that he could make a big impact in the city this time around before a fall in the Hong Kong Sprint halted his momentum.
"It was great to get on the board early in only my third meeting and just a couple of rides in," Hewitson said.
"That looked a positive start and something I could kick off but [a week later] I had the fall, so it was a setback and broke a lot of the momentum.
"But from there I've put in a lot of work and I'm starting to ride the tracks really well. I feel good in the saddle and am getting some good results from horses who are big prices, so that's giving me hope and confidence.
"A lot of my rides have had double-digit form and I've got them within three or four lengths, so I know I'm getting the horses to run well."
Aged just 23, Hewitson is one of the youngest jockeys in Hong Kong and it would be easy for his head to drop after just one win in 70 rides this season, but he believes in his ability and is not suffering from a lack of confidence.
"When you're riding a lot of winners, things seem to happen easier in races," Hewitson said.
"Despite the horse quality, when you're riding with confidence it's much easier to get results and then that leads to better quality and more winners. It is different and it's a hard pill to swallow when you know you could succeed with the opportunities but I try to be optimistic.
"It's all about having a positive mindset and not giving up on myself as I know I'm capable, it's just about getting the chances to show it."
One trainer who has been willing to give Hewitson plenty of chances is his countryman Douglas Whyte and the rider is thankful for the chance to learn from one of the best around.
"Since I arrived and after the injury, I've been sponging off Dougie and trying to learn a few things, improve where I can and understand a bit more of the racing," Hewitson said.
"Obviously it's hard for someone like him to put me on his better horses but the ones I am riding for him, and the work I am doing for him, has helped me to get a better understanding of Hong Kong racing and improve as a jockey."
Hewitson heads into the next meeting at Sha Tin on Saturday with a couple of rides for Whyte, with Durham Star appearing to be his stand-out mount in the Class Four Daisy Handicap (1,200m).
"We expected Durham Star to run well last time," Hewitson said. "I got him into a good spot and he ran a cracker, another couple of strides and he wins.
"He's backed up off that really well and is doing well at home, but he's got a terrible draw again [in stall 11], which makes life a touch harder because he's a particular horse, but I'm very happy to be aboard him again."
Cheval Valiant is another horse representing the Whyte-Hewitson combination in the Class Four Lily Handicap (1,000m).
"What you see is what you get with him," Hewitson said. "He's a small horse with a lot of speed and is always on the fringes. Hopefully we can get closer this time and he'll be competitive."