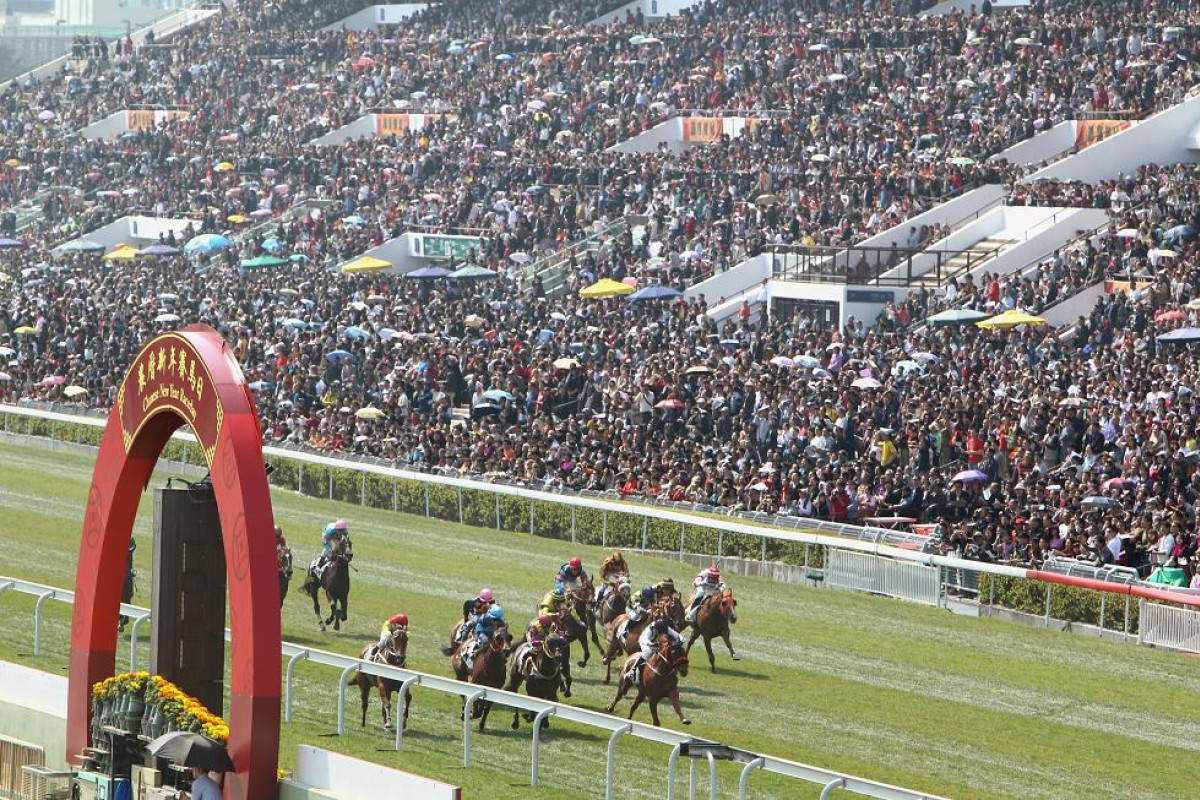 Forget doing form for Sunday's Chinese New Year meeting if you want to win big; just don't wash or cut your hair, don't buy new shoes and don't clean your house in the first few days of the Lunar New Year, and for heaven's sake don't break anything.
And when it comes to the big day, out of respect for fellow punters, please don't touch anyone on the shoulder or head at the racetrack – that is incredibly bad luck when gambling. Why would you want to touch someone on the head who hasn't washed their hair for at least three days, particularly any punter in the Sha Tin public stand, is beyond me.
There's also some questionable fashion tips you need to follow, all in the name of Chinese tradition.
Sunday's meeting is in many ways Sha Tin's biggest – at least when it comes to making cash registers and turnstiles sing – but it is also a day steeped in Chinese superstition and mysticism.
As far as turnover is concerned the meeting, on the third day of the Chinese calendar, is the mac daddy; more than HK$1.5 billion was bet on last year's fixture, and given that this one marks the beginning of the Year of the Horse, and considering the continual rise in turnover this season, more could be expected.
The superstitions surrounding not washing your hair at the start of the new year give new meaning to "the great unwashed" when it comes to the 100,000 or so working-class punters who will cram into Sha Tin. It is by far the biggest day crowd wise, despite a relatively uninspiring 11-race card.
The punters aren't particularly interested in who is running – only 70,000 attend International Day to watch some of the best horses in the world – although Akeed Mofeed should add some star power with a cameo appearance in the Group Three Centenary Vase,
In this way, it is reminiscent of Australia's Melbourne Cup – the day when uneducated, once-a-year racing enthusiasts open their shoulders and take a swing at finding a winner.
All the people want is to get things moving in the right direction by having a bet. Win or lose, it doesn't matter so much, as long as the energy is flowing. That's why you will hear the distinctive clickity-clack of mahjong tiles being shuffled emanating from Hong Kong apartments in the coming week.
The Hong Kong Jockey Club has ensured Sha Tin is in readiness, employing fung shui master Gladys Mak Ling-ling to offer guidance to punters.
Master Mak might sound like a rapper's name, and you might think "what does she know about racing?" It doesn't matter – this woman is armed with some key information if you want to nail the Triple Trio, which carries a hefty HK$28 million pool.
According to Master Mak, this year's lucky colours to wear to the races are brown, yellow and green – which goes against the not-so-ancient Australian philosophy that one should never wear green on a racecourse. I am torn. Pinstriped suits are in this year, too.
Lucky numbers are six and seven and, according to a Jockey Club press release, the lucky timeslots are between 9am and 11am, and 3pm to 5pm. Lucky that 3-5 slot is lucky, especially given that is when most of the races are held. It's a wonder the club didn't consider holding the meeting in two parts to take advantage of the two different windows.
Just rock up to the track in your brown suit with yellow pinstripes, wearing a green tie, and give the lucky wheel a spin
Master Mak will also have specially selected ornaments installed around the racecourse, which, according to her, are "natural forces that will enhance racegoers prosperity and health".
This is helpful, because most regular attendees at Sha Tin are now dealing with the onset of emphysema following Sunday's smog-out. Master Mak advises selecting an appropriate lucky ornament upon entering the racecourse and touching it for an "extra-special" blessing. Don't say you won't.
The Jockey Club is kindly providing free shuttle buses from the nearby Che Kung and Wong Tai Sin temples for your convenience, so head to the temple (between 9am and 11am), make some offerings, light some joss sticks and do what you have got to do, but don't forget to pray for the result of the Triple Trio.
And, again, forget the form; just rock up to the track in your brown suit with yellow pinstripes, wearing a green tie, and give the lucky wheel at the entrance a spin, you'll look hideous, but at least you will be on a winner.
Kung hei fat choi.