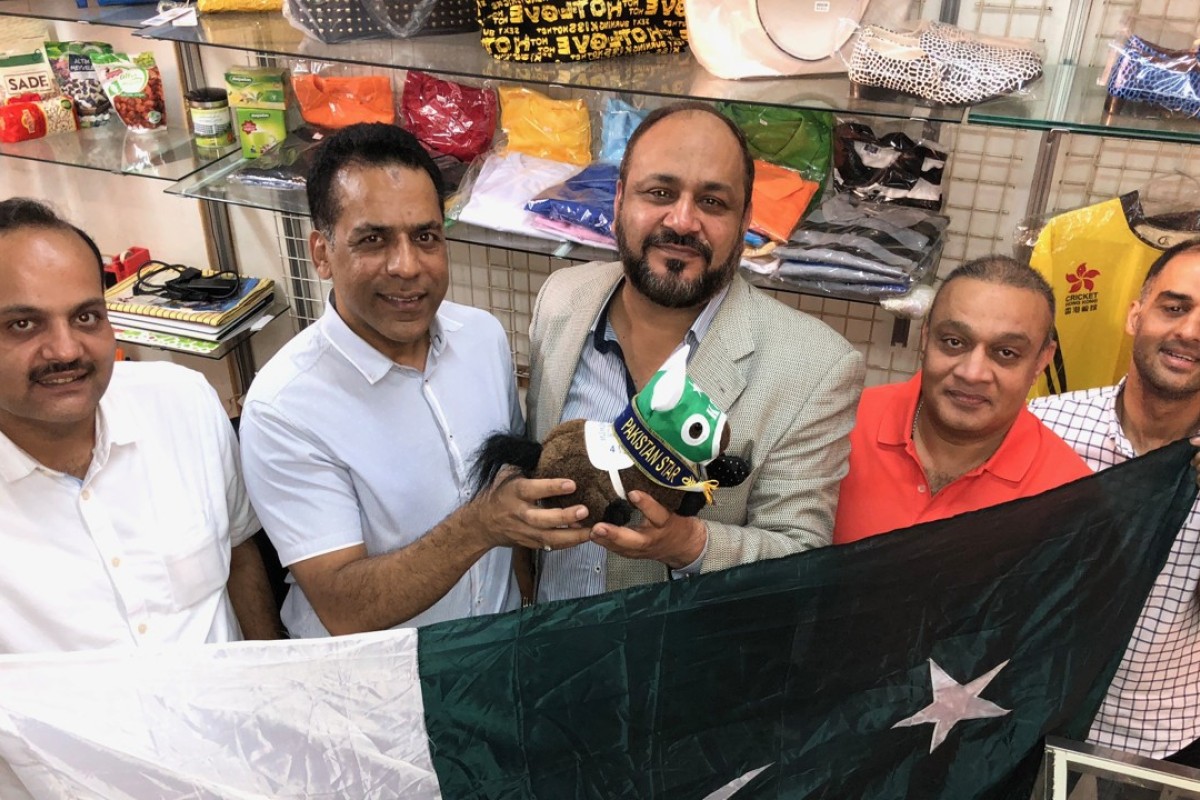 This might sound like a crazy thing to do, but it turns out that carrying a Pakistan Star plushie around Hong Kong's notorious Chungking Mansions is a great way to meet new friends.
That's because Chungking Mansions is a workplace, home or meeting place – and sometimes all three – for many of Hong Kong's 55,000 people of Pakistani heritage and around these parts Pakistan Star is a household name.
Or more specifically "Ba Kei Chi Sing" as he known in Cantonese, which is spoken fluently by many Hongkongers with Pakistani heritage, of whom Pakistan Star's owner Kerm Din is one.
"Of course I know who this horse is," says Jhoole Lal, who works in the mansions, before going into a detailed explanation of Pakistan Star's on-track exploits and even trainer Tony Cruz's strategies in salvaging the horse's career after he stopped in a race and barrier trial last year.
"He was just scared before and I lost when he stopped, but now he has the gauze over his eyes he is concentrating much more. Oh, and they needed to change the jockey. Mok Luk Lai was puk gai."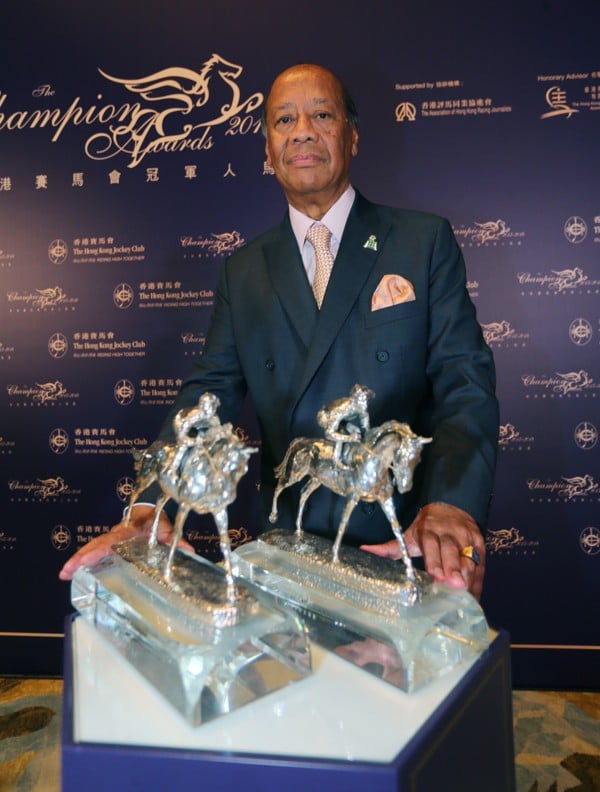 Mok Luk Lai is of course Joao Moreira and puk gai is a slang term best not repeated in public, literally meaning somebody who falls down in street, but in real terms somebody that is inept, or worse.
It is good-natured banter in this context, but the fact that people are even talking about racing, in real terms, is significant.
Pakistan Star may not have been named Horse of the Year on Friday night, and fair enough, but he was the real horse of the year, if that makes sense, the horse that mattered most on so many levels.
The horse that is equal parts brilliant and flawed with a penchant for stopping but capable of beating the best in the world was voted most popular horse of the season by an overwhelming margin, and you can see why here in the mansions, where his achievements are a point of pride for Pakistanis.
"I don't have that much interest in horse racing, but I love Pakistan Star," explained Hassan Hussain.
The Most Popular Horse of the Year goes to PAKISTAN STAR, who received an incredible 62.3% of the public vote.

Beauty Generation (17.6%) and Ivictory (5.1%) filled the minor placings #HKRacing pic.twitter.com/BiFuqE5tNk

— HKJC Racing (@HKJC_Racing) July 13, 2018
"I saw him on Facebook, it was a real sensation, people sending links about Pakistan Star when he won last year. I was proud of the name. Is the owner from Pakistan?"
When told than Din's father emigrated from Pakistan in the 1940s, Hussain's face lights up: "Wow, I'm third generation Hong Kong."
Pakistan Star or Beauty Generation – who is Horse of the Year?
It sometimes seems trite to push narratives of "hero horses", to link their achievements with serious social issues or even label them the "people's champ" when most people outside the sport's obsessed fandom haven't heard of the horse.
But seeing reactions like this, sparked by something as simple as a plush toy – albeit one that is now a limited edition – it is clear the horse's popularity has been accurately portrayed.
Prominent businessman Jawad Ashraf, whose trading business office is in the mansions, is a second generation Hongkonger "but still proud to be Pakistani, of course".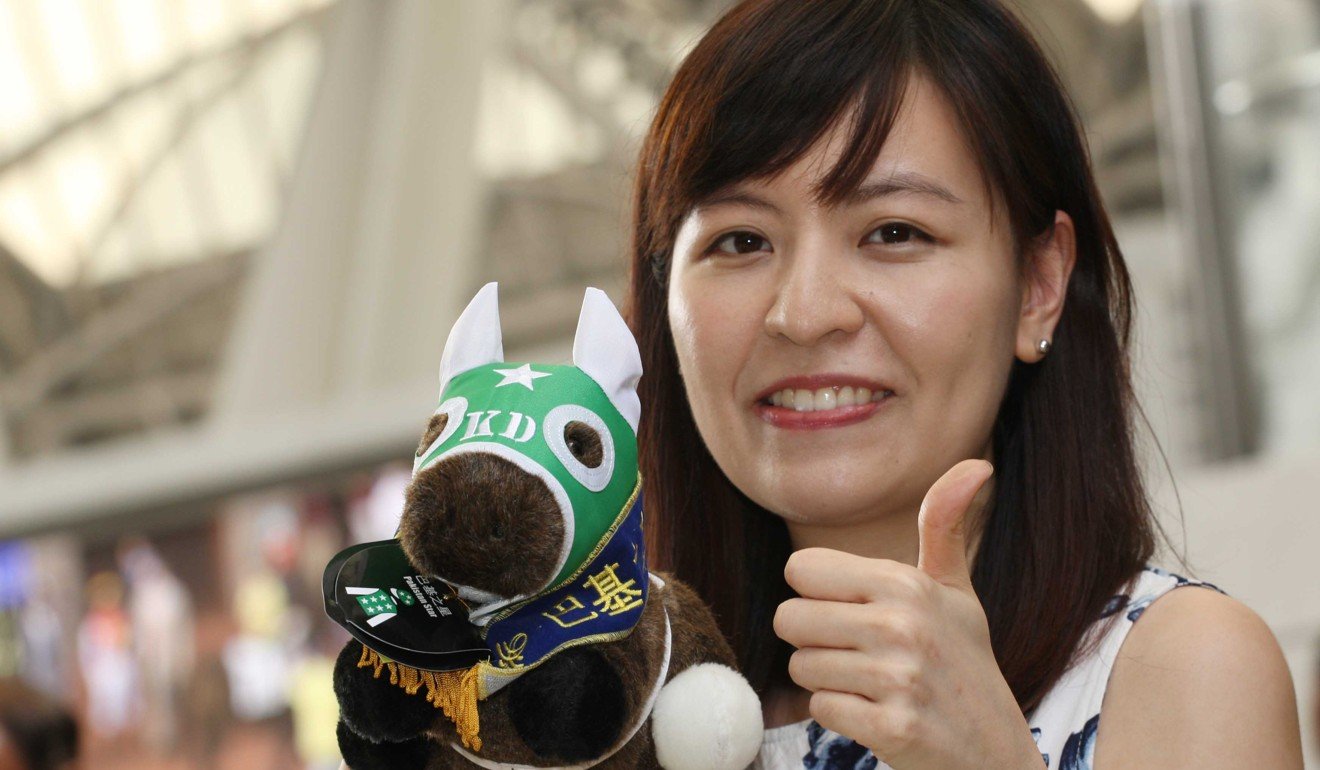 He says Pakistan Star is not just a symbol of hope for Pakistani people but Din's rags-to-riches story is tangible evidence that the "can do" Hong Kong spirit applies to everybody.
"Mr Din is proud of his Pakistani heritage and he has done some great things for the Pakistani community here," Ashraf said. "Once that video was sent all around the world, within a second people had watched it. It was big news and went viral everywhere."
'It's not about the money': Kerm Din's emotional roller coaster with Pakistan Star
The online impact of Pakistan Star's spectacular race replays cannot be understated.
When the Pakistan Consulate in Hong Kong shares a post, or video or photo with its nearly 3,000 followers, the reactions are usually relatively mute and the views are in the hundreds.
When the video of Pakistan Star's first win was posted, the notifications and shares blew up to more than 20,000.
Then the comments started, many of them proudly stating "Pakistan Zindabad!", which translates to "Long live Pakistan" or "Victory to Pakistan".
The most watched YouTube clip of Pakistan Star's freakish debut has so far garnered more than half-a-million views and a replay of the resounding QE II Cup victory has clicked over 400,000.
From pauper to prince: the man behind Hong Kong racing sensation Pakistan Star
Even Brett Davis' iconic "he's moody, he's mercurial but today he is magnificent" call from that race was a hit with Pakistanis.
"He reflects the psyche of the Pakistani people," said Abdul Qadir Memon, the Consul General of Pakistan in Hong Kong. "We can be moody, we can be mercurial, but when we work together we can achieve amazing things.
"Even the come-from-behind nature of his wins reflects our spirit. The name is of course important, the colours he carries – our flag – and the owner is of Pakistan origin, it makes us feel very proud."
The topic of gambling can be a sensitive one within Muslim-majority communities but the Consul General maintains there is a clear differentiation between the sport and betting.
"Gambling may not be considered halal but horse racing is fine," he said. "Although the gambling is not allowed, horse racing is popular. Horses are an important symbol and part of our culture.
Did you hear about Pakistan Star? He stopped because …
"Even today horse carts are still a common form of transport in rural areas in Pakistan. There are three race clubs and equine sports like tent-pegging are popular."
Both Ashraf and Qadir hope that the "good news stories" about Pakistan Star can help break some stereotypes and common misconceptions in the media about their homeland.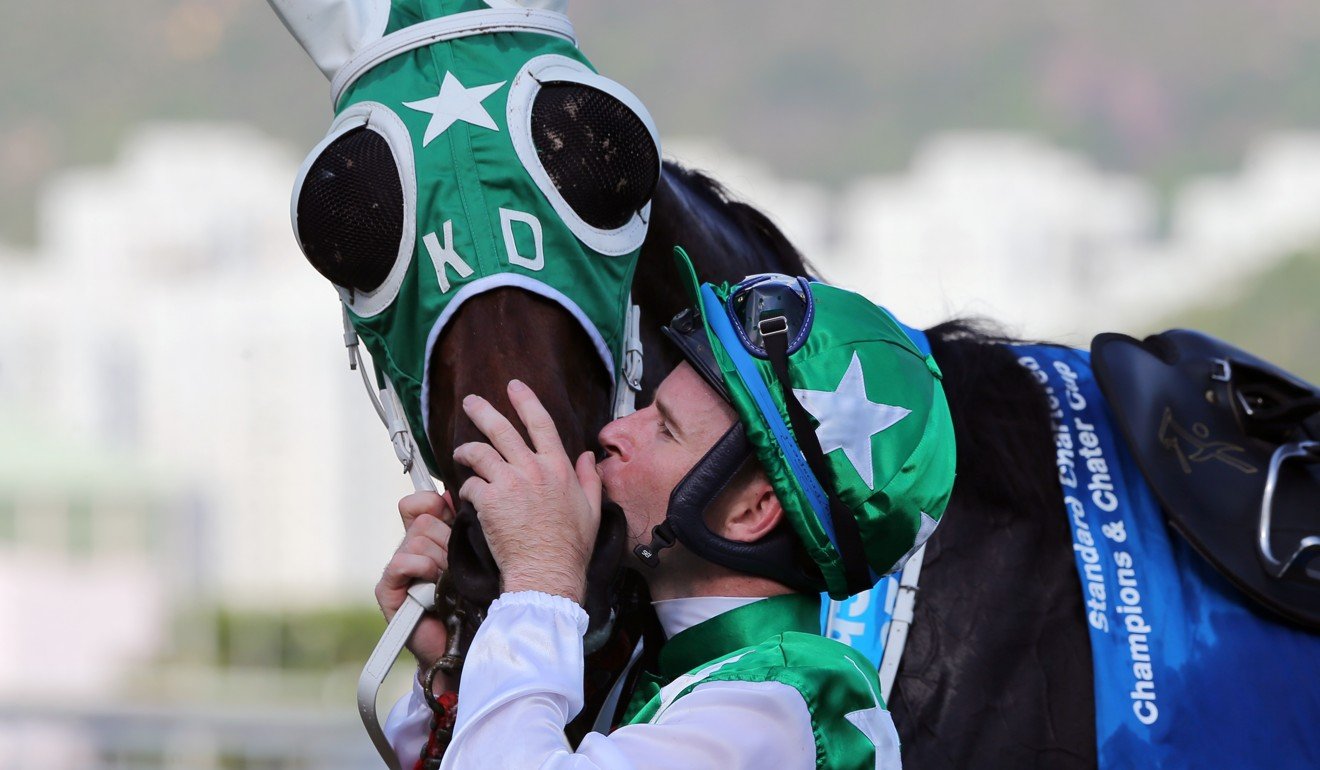 "There is a big gap between the perception and reality of Pakistan," says Ashraf, while Qadir hopes it can create some positivity for a community that has taken some blows of late, with the government making it more difficult for Pakistanis to gain visas.
"Sometimes the international news push the stories about terrorism … but this is a good news story," Ashraf said.
"In our community, we pray to the Gods and we pray to improve the perception of Pakistan. Then when we watched that replay, I said 'what happened?' It looked like a miracle'.
"People are interested in horse racing and everyone is looking for that Pakistan Star toy. There is a lot of interest, people want to know who owns him, and when they find out he has Pakistani heritage that is a good thing. Pakistan Star has become a talking point and brought people closer together."