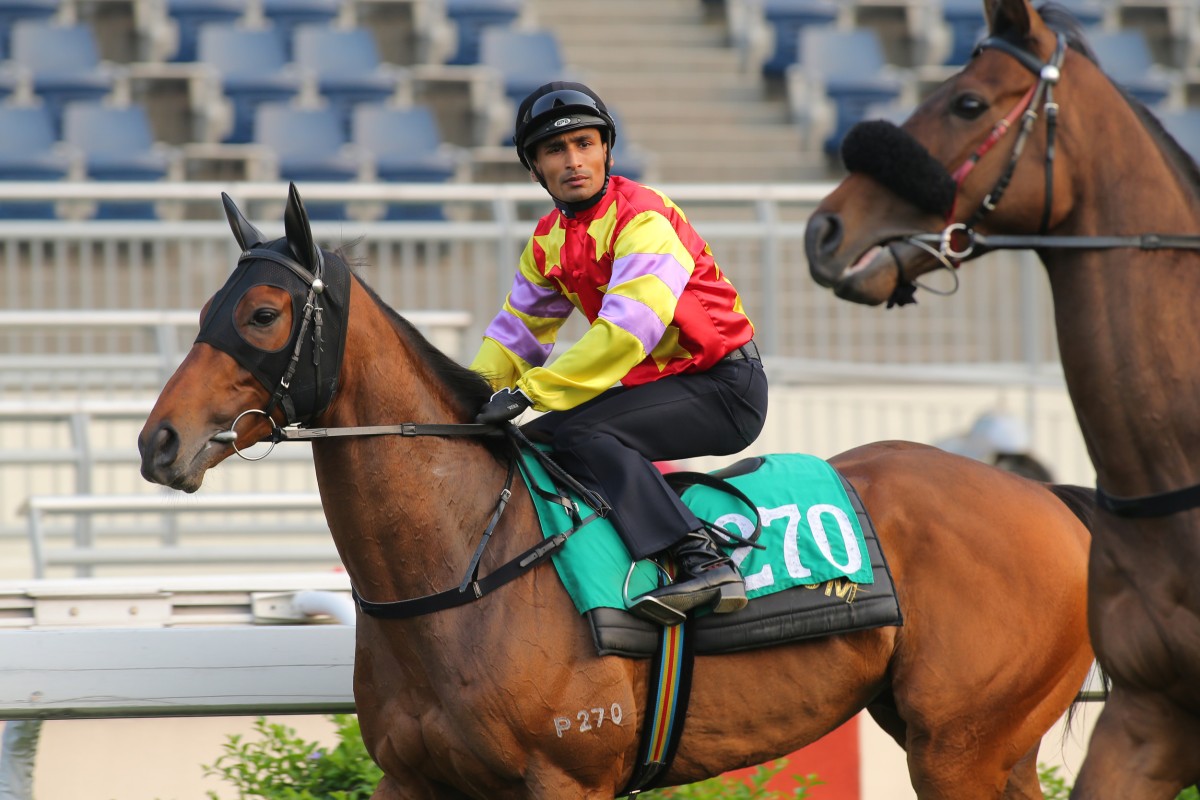 Monday's public holiday meeting at Sha Tin marks the three-quarter mark of the season and many questions remain unanswered. The most intriguing, of course, is who will win the jockeys' championship, but that's been analysed to the point where we will soon know what Zac Purton and Joao Moreira eat for breakfast (we reckon Zac probably eats fresh air, given some of his weight battles though winter, while natural lightweight Joao is more of a muesli man). So other than "who will be champion jockey in 2013-14", what are the big unanswered questions that are bugging us now?
Can the new boys keep the ball rolling?
Trainer Chris So Wai-yin and jockey Karis Teetan both made incredible starts to their first season and even with a few flat spots along the way they've maintained the momentum to sit third and fifth in their respective championships.
So's 37 winners is already better than Richard Gibson's impressive rookie season of two years ago, when he had 35. So's season also compares favourably with former boss Caspar Fownes' freshman year. He had 44 a decade ago in 2003-04. So is on track to better that, but can he back it up? Fownes followed his freshman campaign with seasonal win tallies of 40, 47 and then a trainers' championship with 61 in his fourth term.
Karis Teetan's rookie season hasn't been as smooth. Having arrived as the only foreign lightweight in town, he ripped through the first three months. But during the December to March period the arrival of Moreira and, to a lesser extent, Mirco Demuro hit him hard.
He has bounced back to find a niche and now has the potential of an added momentum boost of riding a high-profile horse in a big race: Glorious Days for John Size in the Champions Mile. Feature race success is the next step for both Teetan and So – something that might have to wait until next season for the trainer.
For both, the next 21 meetings are about consolidating their initial impact and forging an identity that will take them into second seasons.
Who will be horse of the year?
It's a reasonably safe bet the horse of the year will be trained by John Moore, but which one? If Designs On Rome wins next weekend's Audemars Piguet QE II Cup he will secure Horse of the Year honours, but if not, an end-of-season overseas Group One might be the key to clinching the crown.
At this point, it is Designs On Rome's award to lose. If the winner of the Hong Kong Classic Cup and BMW Hong Kong Derby can step out of his age group and win the QEII it is probably game over, but if not, who are the threats?
Moore's Golden Shaheen victor Sterling City could be the biggest danger. If he can win the KrisFlyer Sprint in Singapore next month that would make it an interesting conversation – and what if he pushes on to Royal Ascot?
Royal Ascot trips for Hong Kong horses are often talked about, but rarely embarked upon, but Sterling City's connections could be lured by the Global Sprint Challenge bonuses on offer.
A Champions Mile win to Able Friend, to go with his Hong Kong Classic Mile triumph would make a nice CV, but a win in the Queen Anne Stakes would make a compelling case for HOTY.
Can someone track Trakus?
Three new advancements from the betting and broadcast fields this season were to be commingling, single pool wagering and the GPS-driven timing system Trakus.
All three exist – in a way – but aren't quite there yet. Let's leave the betting stuff for another day, but what of Trakus? The implementation of the system was said to be delayed because of complications due to high-rise apartments causing interference.
All we have to show for Trakus is a track map with a coloured bar signifying, roughly, where the horses are on the track – the same track right in front of you. It also drives a number display at the bottom of the screen that shows the running order of a race – the same number order that a person sitting in a room pressing buttons could produce. It is soon hoped that Trakus will be able to produce a cartoon recreation of the race you just watched in real life. Can't wait for that.
Data from a fully operational Trakus may not be the answer to every professional punter's dreams, but what is? What it can offer, by giving data on the distance travelled by each horse and their top speed, is an educational tool for newcomers.
On international raceday, data was produced by Trakus and put on Twitter for discussion. So the data is clearly being collected and is out there, somewhere, but when will the public see it?