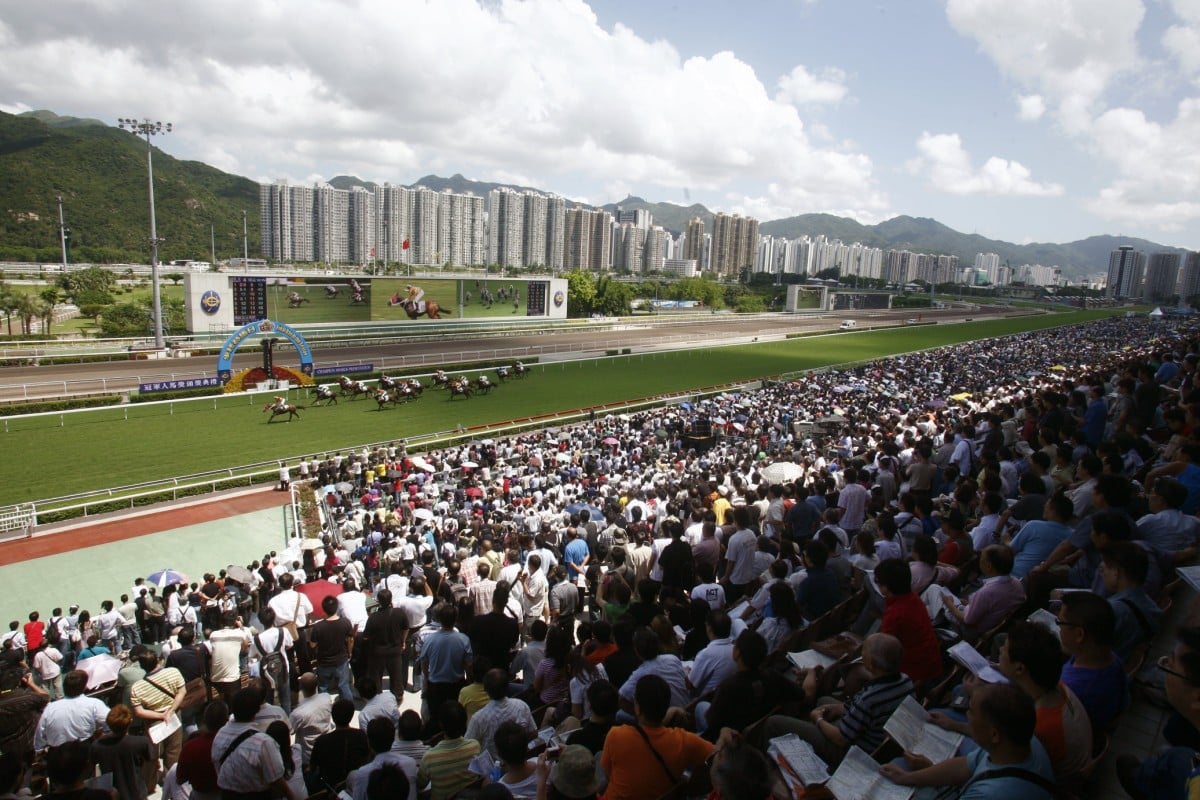 Six months ago, I left behind everything I knew in the move from Sydney to Hong Kong, naive and unaware. I mean, how hard could it be?
I've made the quantum leap from riding a bicycle with training wheels to riding a unicycle – and there have been plenty of stumbles along the way. I've only just got balanced but there's still a long way to go before I can ride it along.
The one question asked more than any other is this: what is different between racing in Australia and Hong Kong?
It's remarkable that a sport which has the same premise – horses running around in a circle – could be so different between jurisdictions. There are always going to be some distinctions – culture, interest, importance – but to see turnover skyrocketing and crowds booming in Hong Kong at a time when Australia is struggling to attract new blood is something which provokes contemplation. And while concrete answers aren't possible, there are definitely a number of obvious reasons.
The most important is racing's position in the pecking order. Move over rugby, step aside soccer – horse racing is the main game in town. And the sheer scale of interest would make Don King proud. In Australia, racing is now marginalised, only coming to life once or twice a year. Not Hong Kong.
With only 24 trainers and a similar number of jockeys, it means the participants are firmly in the spotlight. They are Hong Kong's Cristiano Ronaldo or Usain Bolt. You wouldn't expect Ben So Tik-hung to fit snugly into that crop, but the Hong Kong racing fan is a unique breed.
We saw this on Wednesday night with one local jockey fighting off a ravenous group of 15 young girls after the last race – and that's nothing out of the ordinary here.
Forget random stereotypes with little relevance to racing, as has been tried recently in marketing racing in Australia. The participants are used as the cornerstone of promotion. Whether it be the Samba de Joao Moreira...
...or a singing Dennis Yip Chor-hong (from 2:18)...
...we're just waiting for the Zac Purton dance to come out now.
Regulation and governance is crucial, and compared to Australia where there are a number of levels of bureaucracy, everything comes under the auspices of the Hong Kong Jockey Club.
One of the main positives for the local punter is access to information. Veterinary and trackwork records are available at the click of a button, and it is made very clear when a horse changes stables or is retired.
Another difference is the lack of bookmakers – apart from the Jockey Challenge market, it's all tote betting. It's not always that obvious, either – a group of Australians on a rugby tour in January spent hours trying find the on-course bookmakers before deciding finally to ask for directions.
The contrasts are not just in terms of racing and wagering. It extends to the on-course atmosphere at the city's two racecourses.
Happy Valley, described by American jockey Mike Smith as like having a raceourse in Central Park in Manhattan, would be more familiar to western audiences with the party atmosphere in the Beer Garden. It is raucous, enjoyable and brazen, the alcohol may be flowing, but the atmosphere does not lead to drunken shenanigans. There are no fights, and everyone stops to watch the races and cheer the horses home. The roar from the crowd as the field jumps in the last race would signal a Group One in Australia, but at Happy Valley it will sometimes be a Class Three – nothing special.
At Sha Tin, more the home of the dedicated punter, the crowd has only fallen below 20,000 once for a day meeting at the track this season – and only the mad or the fanatics were trackside due to blustery conditions.
Many a visitor has arrived at Sha Tin having spent hours in the boutiques of Tsim Sha Tsui or Causeway Bay in a bid to match the finest fashions seen at meetings like Royal Ascot. The look on their face when they discover fashion is not a priority of the Sha Tin racegoer – a mix of horror, bemusement and dread – makes the trip to the New Territories worthwhile.
And looks can be deceiving, too.
Those grotty men with one tooth wearing newspapers for shoes? They may look like they are on the poverty line, but there is every chance they are a millionaire. Such are the quirks of the local punters.
In the end though, all these differences come back to one simple fact – the lack of racing in Hong Kong. The success comes back to wagering, and with only two race meetings a week and limited opportunities to bet elsewhere or on other sports (apart from football), every race is a golden opportunity. Every Hong Kong race is a valuable commodity.
So, as the end of the 2013-14 season approaches, we'll examine some of these differences as a newcomer to try to understand what makes Hong Kong the mecca of racing.