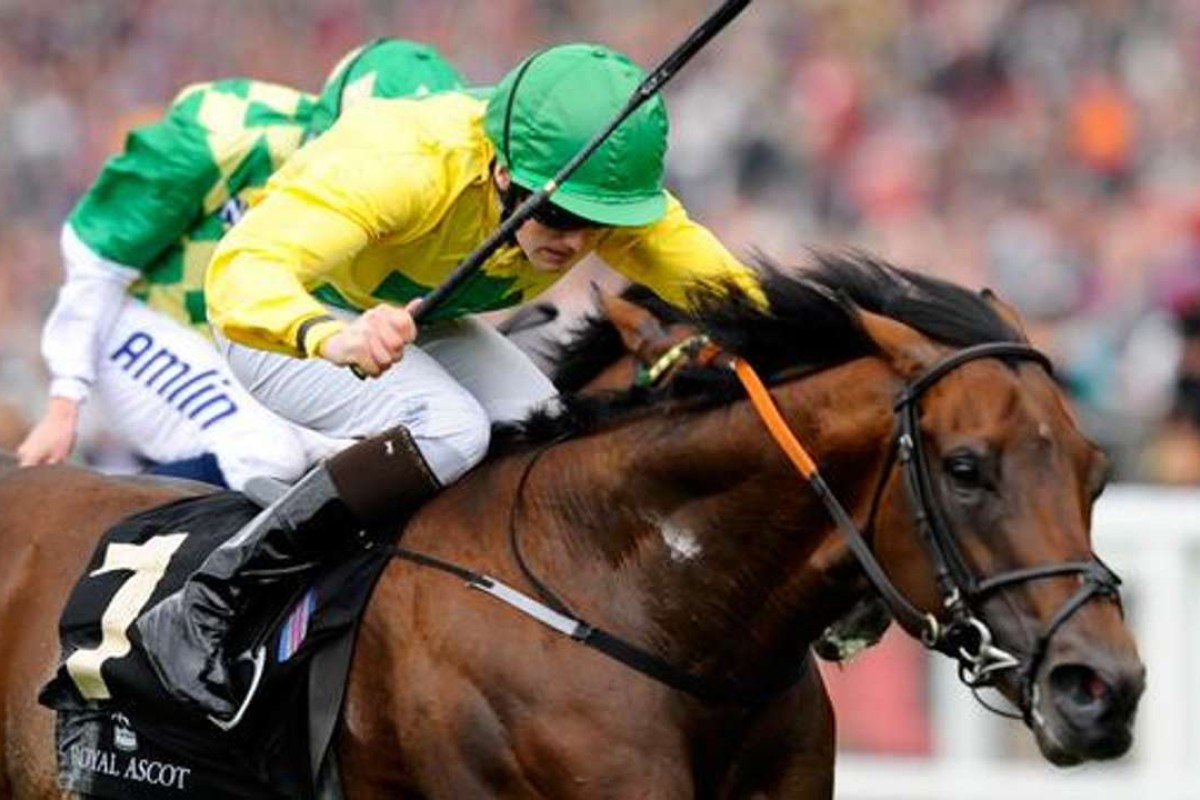 Changes to race names have been a major focus in the racing world in recent days, but with Royal Ascot fast approaching, The Griffin has two more suggestions for needless alterations that would more accurately reflect the role of each race.
The Victoria Racing Club has been widely applauded for making two substantial alterations to its Melbourne Cup Carnival programme – and rightly so – but the subsequent name changes have been justifiably pilloried.
The Mackinnon Stakes, run on Derby Day since 1869 as a weight-for-age race over 2,000m, will shift to the last day of the carnival – a week later than previously. However, the Mackinnon name, which the race has held since 1937 in honour of prominent racing administrator L. K. S. Mackinnon, will be lost.
Instead, the race will adopt the Emirates Stakes title that had been held by a different race all together, a 1,600m handicap that will now be run as the Longines Mile on the first day of the carnival.
Confused? You are not alone.
Losing the Mackinnon Stakes name and effectively replacing it with a discarded moniker, all in the name of sponsorship, seems confusing and short-sighted.
Why can't races maintain their original names, or at least their most noteworthy names, while still ensuring the sponsor gets air time too?
In the States, Churchill Downs does it right – their premier race is simply, "The Kentucky Derby, presented by Yum! Brands."
Even Emirates' other sponsored race in Melbourne during the spring is better, in the Emirates Melbourne Cup. The sponsor wins, the race's tradition is maintained, everyone is happy.
In Hong Kong, you will never see a race name discarded in favour of a sponsor. It will never be the Longines Cup or the Audemars Piguet Cup, it will be the Longines Hong Kong Cup and the Audemars Piguet QE II Cup. As it should be.
It's still not as bad as the old Hotham Handicap, the last-gasp Melbourne Cup qualifying race on Derby Day. Between 1993 and 1998 it underwent six name changes, reflecting the different sponsors, before it finally became the Saab Quality. Now, it is the Lexus Stakes.
But with change occurring simply for the sake of change, apparently, then who are we to fight it? Maybe it is just better to succumb to inevitability.
With that in mind, maybe it is time for the Hong Kong Jockey Club to jump in and snap up naming rights to two races at Royal Ascot next week.
A pair of three-year-old races to be run on Day Three, Gold Cup day, are not just chances to win at one of the world's premier meetings – and for connections to meet Queen Elizabeth – but horses are fighting to win a ticket on a plane to the other side of the world.
The Tercentenary Stakes, a 2,000m Group Three run under set weights, and the Britannia Stakes, a mile handicap, should simply be renamed the Hong Kong Jockey Club Plate and the Hong Kong Jockey Club Handicap, such has been their record in producing horses that are eventually based at Sha Tin.

In the past three years, Britannia winners Beauty Flame (formerly Roca Tumu) and Born In China (Born In Bombay) were imported into Hong Kong, while other Hong Kong horses to come through the race include Packing Llaregyb, Harbour Master, Travel First, Anticipation, Balay Balay and White Magic. Going back further, horses like Hawkes Bay and Royal Prince also came through the event.
As for the Tercentenary, it has produced the likes of Peacock – retired earlier this season without racing in Hong Kong after a serious injury – as well as California Disegno, Gorgeous King, Helene Happy Star, Obliterator and Travel Brother. And of course, the daddy of them all is 2008 winner Collection, who took the Hong Kong Derby nine months later.
So why are these two races considered to be good stepping stones to careers in the East?
"The Britannia is a race I have marked in red pen, then circled in thick black ink, and throw in a couple of exclamation marks for good measure. Actually, so too the Tercentenary," one bloodstock agent said to The Griffin this week, adding that horses who perform well in those races are ideal for Hong Kong.
"It's different to the Derby or the Guineas – you know what you are paying for with those horses. Take the Britannia – it produces progressive horses, those who aren't overly burdened at the handicaps yet and so won't get a ridiculous rating when they lob in Hong Kong. The experience in a big field helps too, when heading to a place where they race tighter and there is more hustle and bustle than anywhere else in the world. And also, owners are more willing to sell their horses for a sum and because they are progressive, they are cheaper."
"There will always be some that fail to pass the vet – and Hong Kong is extremely strict – but just look at the recent record. If you had a PP permit, wouldn't you be buying from the Britannia?"
"As for the Tercentenary, you tend to get those middle distance types who are heading in the right direction but they have not been tested with a Derby campaign. That's the kind of horse you want for a Hong Kong Derby."
For the first time next week, Hong Kong will be taking the middle day of Royal Ascot for betting, perhaps in recognition of the impact it will likely have on next season's four-year-old series.
Who will emerge in the Hong Kong Jockey Club Plate and the Hong Kong Jockey Club Handicap? Whoever it is, make sure you take note: you will likely see them over here come November and December.