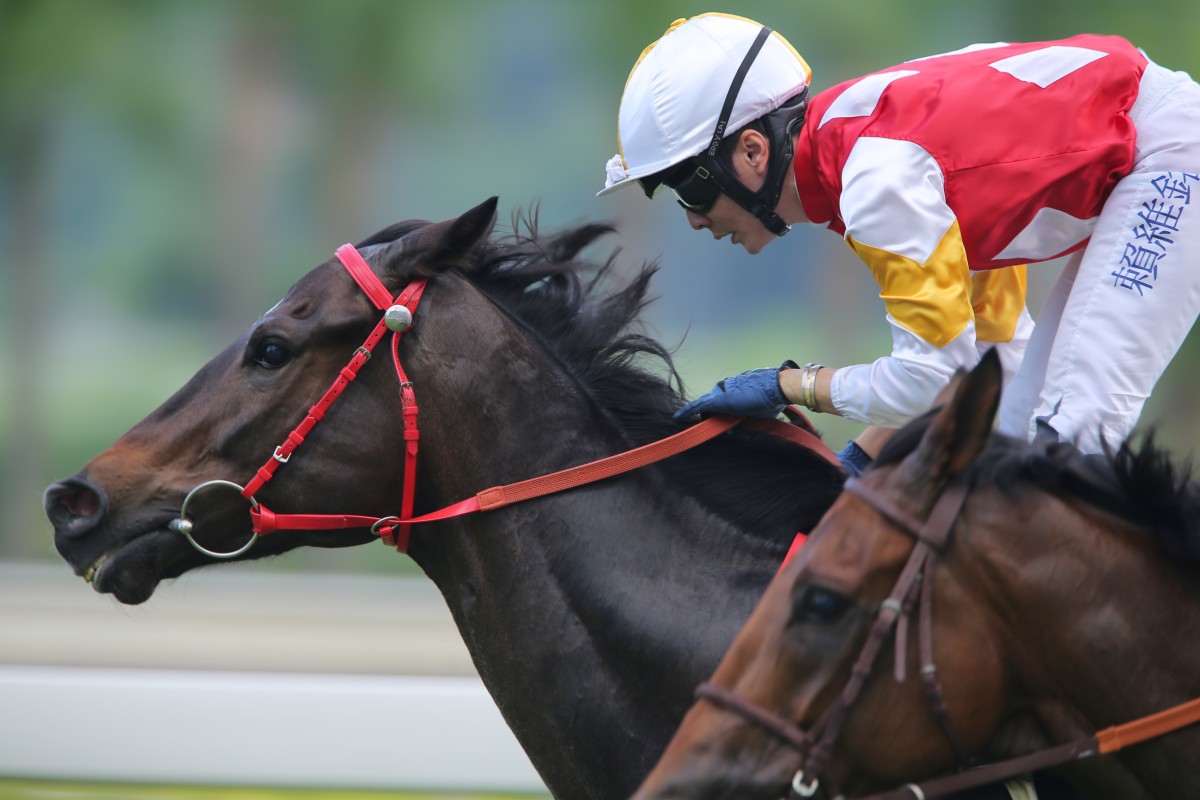 Punters wanting a genuine edge on Hong Kong racing are doing themselves a disservice by not following the @SCMPRacingPost Twitter account on racedays.
Ok, there may be a slight bias here, but after last Saturday's race meeting, it has quickly become the must-follow account.
Every raceday features much the colour of the day - some of the funny outfits or eyecatching characters, of which there are plenty, as well as videos and comments from the yard.
I mean, who doesn't want to see Vines of the crowd getting restless because the horses aren't in the yard...
...or local trainers talking about their victory in Cantonese...
...or Beatlemania hitting Happy Valley...
You could be anywhere in the world and feel like you are at Sha Tin or Happy Valley.
Most importantly, there is analysis of each race by racing editor Alan 'Hats' Aitken (except for the dreadful midweek all-weather meetings when one of his underlings steps into the firing line).
Regular readers of Aitken's On The Rails column would be as surprised as anyone at the way in which he has taken to Twitter, after stating in a June 2011 column: "We don't get Twitter even a bit."
And yet, Twitter has allowed a new dimension in our coverage which previously didn't exist - the opportunity for real-time information.
There was one such story last week when there was a solid push for Gary Ng Ting-keung's Perfect Triumph, who was the lowest-rated horse in Hong Kong at the start of the season.
Perfect Triumph found one of those races that, on paper, looked ordinary - even for a Class Five. It was no better than the Class Sixes and Sevens of old.
The second favourite at 4.6 was the nine-year-old Flying In, a winner of just one of his 55 starts, which gives some indication of the depth of the race.
It seemed an impossible betting affair, and one in which any horse could win.
And yet, Twitter has allowed a new dimension in our coverage which previously didn't exist - the opportunity for real-time information
None of the seven tipsters in the paper had Perfect Triumph in the top four, and really, how could you?
In 12 starts, the closest he'd finished to the winner was six lengths. On seven occasions he finished at least 10 lengths from the action.
The importance of the Twitter account lies in the immediacy of the information - it is in real-time, whereas the tips have to be submitted almost 24 hours before.
And on Twitter, Hats recommended the value plays of Smart Guy (18-1) and Perfect Triumph (67-1).
The value plays are just that, those that are worth having a nibble on at big odds for those who want a bit of a thrill. They don't always come off - a push for Care Free Elegance on Wednesday went astray when he finished second-last - but they come off just enough to be worthwhile.
Last season, followers would have found Dashing Fortune at 100-1 after it was labelled as over the odds. This came a few months after two 50-1 winners at Happy Valley were marked as chances by Hats - Geronimo Meadow and Ninth Galaxy.
With Perfect Triumph, the edict, "every horse has a race" was thrown back when he was questioned as to what he could possibly like about the four-year-old.
He pointed to the horse's good gate speed and the fact that being drawn wide usually meant the horse was snagged. In a race of limited speed from the inside draw, he reckoned that the one-paced Perfect Triumph could settle closer and didn't need to be much good to beat his rivals with 113 pounds on his back.
Plus, the value came from the combination of "Mr Benchmark" Ng and evergreen jockey Eddy Lai Wai-ming, neither inspiring much confidence.
It may be another six months until another one is found, but the proof is in the pudding and it can be done.
Do you want to miss the next Perfect Triumph?