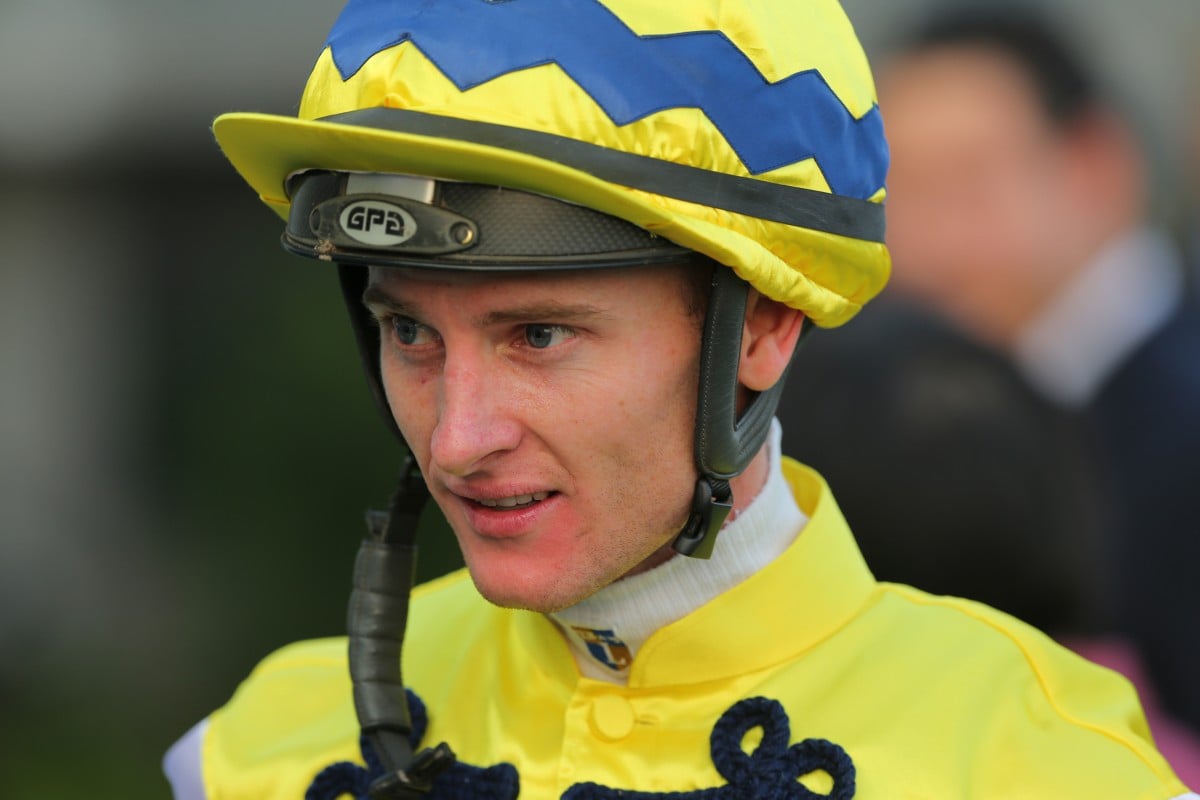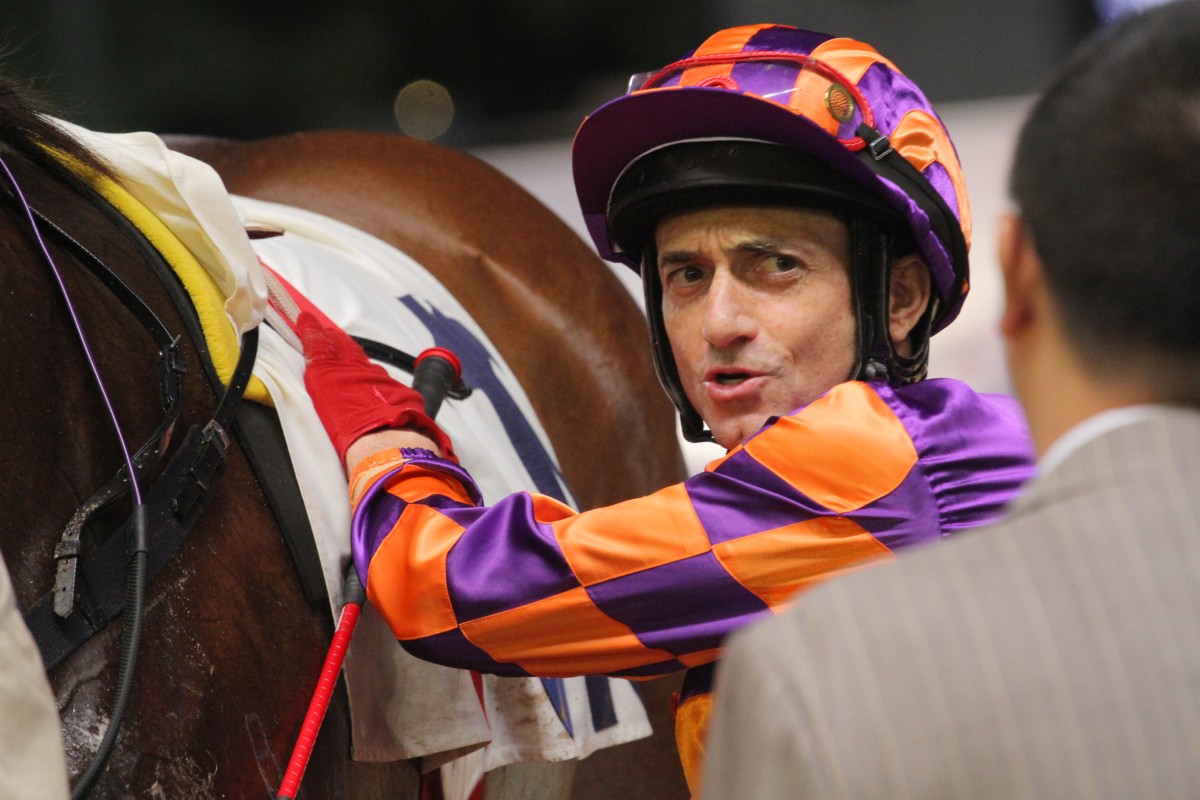 Well, it was good while it lasted.
Dreams of a Hong Kong 1-2-3 in the world's richest mile and a half handicap, the Caulfield Cup, may have been shattered - even if a million to one about that result was unders anyway - but there's still hope the Bauhinia flag will fly in some respect in Melbourne on Saturday.
What loomed as an extraordinary occurrence - the top three Hong Kong-based jockeys riding in a prestigious race abroad – is instead a non-event
What loomed as an extraordinary occurrence - the top three Hong Kong-based jockeys riding in a prestigious race abroad – is instead a non-event after Joao Moreira made the understandable decision not to trek to Melbourne on Saturday. His original mount Gris Caro was scratched, and while he was offered the ride on outsider Araldo, he said no, thank you, in his very polite and charming Brazilian manner.
Who could blame him, really? Araldo is a one-paced former German stayer, a genuine triple-figure chance, a quirky and erratic horse with a tendency for hanging left, hanging right, just hanging whichever way he feels like. The last thing the Magic Man wants or needs is another suspension for careless riding, and riding Araldo is like playing Russian roulette. Bang, another suspension, more missed opportunities.
So instead, the three musketeers are down to two, the Three Tenors are missing their Pavarotti, and we are left with Zac Purton on Admire Rakti, a Japanese Group Three winner who incredibly finds himself at the top of the weights but boasts a fourth to Gentildonna in last year's Japan Cup, and Douglas Whyte on Junoob.
Chris Waller's Junoob is a sad indictment on the quality of Australia's staying stock. A last-start winner of the Group One Metropolitan (2,400m), feature races would have seemed a million miles away when he was winning claimers on the Lingfield polytrack in England in late 2011.
Now, he's a live chance in the Caulfield Cup with the 13-time Hong Kong champion jockey aboard, sitting on the fifth line of betting in Australia at $13, just behind Admire Rakti at $12.
That godsend that is simulcast racing returns on Saturday, allowing Hong Kong punters to bet on three races at Caulfield (as well as five races from Champions – or Snoozefest this year – Day at Ascot). But will the locals follow the adage "better the devil you know" and stick with jockeys they are familiar with, or will the tote market more or less match what is available in Australia?
With commingling, eventually Hong Kong punters will bet into home pools, so for the Caulfield Cup they would be getting the same price as punters in Victoria. But the reciprocal deal with Victoria is still not in effect so there may still be some mad price differences with what's available in Australia.
Last year, there was no Purton or Whyte to be seen, but there were enough familiar faces to assess some sort of an effect.
Take winner Fawkner and runner-up Dandino. Both were 10-1 with the bookies in Australia. On the Victorian tote, Fawkner was $9.90, Dandino $10.10.
Not in Hong Kong, though, where Fawkner was sent out at $14 to Dandino's $5.20.
Dandino had run seventh to Red Cadeaux in the Hong Kong Vase in 2012 and was ridden by Craig Williams, who has been based here on a number of occasions and is definitely well-known to local punters.
That said, the other big overlay in the race was Dear Demi, who was $42 in Hong Kong compared to 25-1 in Australia - she was ridden by James McDonald, who won the Champions Mile on Xtension earlier that year.
So do familiar faces have an effect on local betting? And in fact, do they have any effect on turnover in general? That's something that can be properly assessed after Saturday's three races from Caulfield, especially with two champion jockeys riding genuine chances, but early suggestions are it has a minimal effect. Perhaps among the $10 punter looking for the sure-win.
If punters are looking for familiarity, then perhaps the return of Japanese trainer Yoshito Yahagi's hats might inspire them to have a bet.
The street-corner tip has been for Yahagi's Bande, a bold front-running stayer who looks like he will be well suited to the fairly tight Caulfield circuit and has been heavily backed.
Yahagi made a splash before the Audemars Piguet QE II Cup, in which he saddled up outsider Uncoiled, by unveiling the greatest hat collection known to man (yes, even greater than that of SCMP racing editor Alan 'Hats' Aitken).
The hats have made the trek to Australia, where they have been a highlight of morning trackwork at the Werribee quarantine centre, and just like the Queen at Royal Ascot, the smart punters will be launching into what colour hat Yahagi wears to the Heath.
The smart money is on red, to match his horse's silks and to represent the new dawn of the land of the rising sun (and just because he thinks it brings out his features).
Perhaps that's the bet of the day.