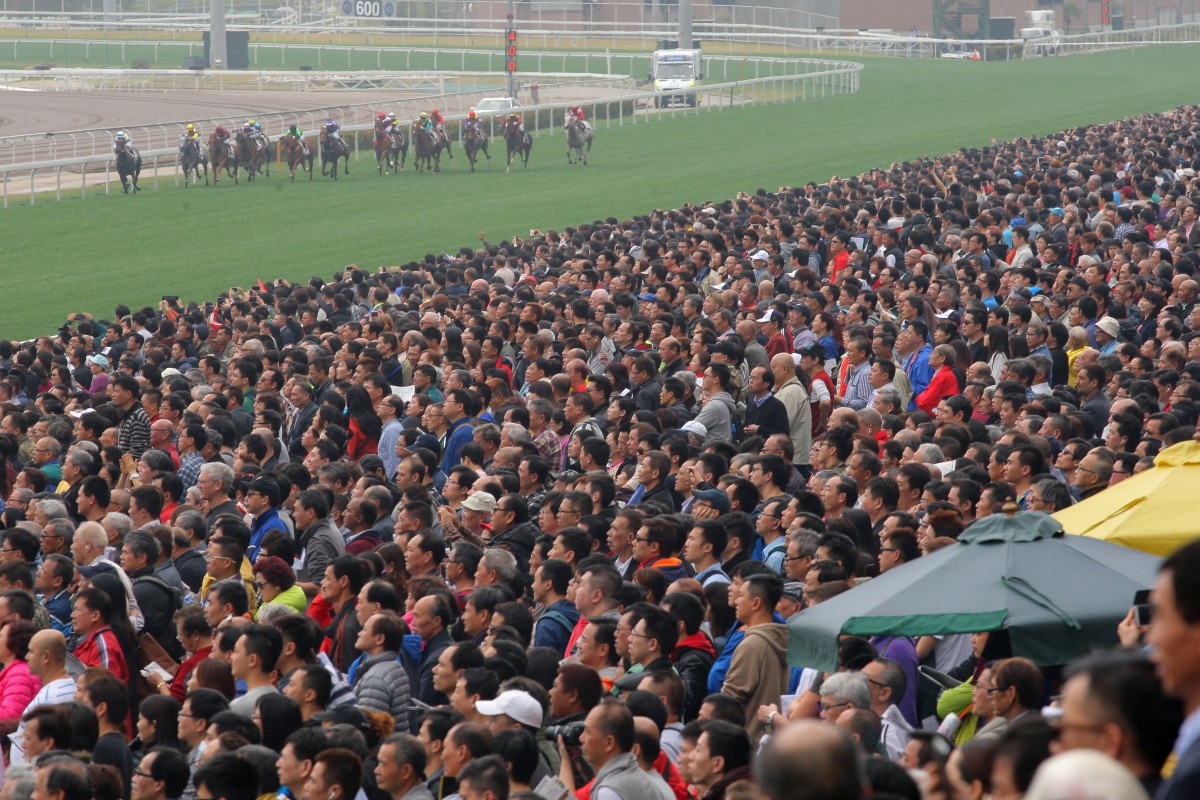 An overcrowded racecourse full of 85,000 gamblers poured their money into the Jockey Club coffers on Saturday in the vain hope of pulling off a life-changing win, but there was still something missing – there seemed to be a distinct lack of magic. Moreira magic.
Crammed in like sardines, they were looking over each other's shoulders, watching a bunch of mostly moderately performed, nondescript thoroughbreds trudging around on a flat, hard track in strictly handicapped racing. There were no Group races or girls dressed up in fascinators, just working class stock trying their luck – all in the name of gambling.
But, believe it or not, you can't help but feel a little letdown after mixing it with the masses on a day like Saturday, where a monumental HK$1.7 billion was bet – more than the gross domestic product of some small Pacific Island nations and enough to sustain many struggling racing jurisdictions for a decade or more. And after spending a rare Sunday off reflecting on what was missing at the annual extravaganza-cum-betathon, it was obvious – Joao Moreira only rode one winner.
Moreira's first full season in Hong Kong has been nothing short of extraordinary. With just over half of the season gone (Wednesday's meeting is number 45 of 83), it seems as good a time as any to reflect on what has happened and what could lie ahead.
From the start of this year the Magic Man had ridden a treble at six straight Sha Tin meetings leading into the February 15 fixture, when he came back to earth with a solitary win.
On the previous Wednesday night, he rode four of the eight winners so I guess we can give him a break – maybe he was sick of presentation pictures and ceremonies.
Moreira has 75 winners and his strike rate is up from 20 per cent in a shortened 2013-14 season, to 23 per cent this term.
If there were an over-under betting market on how many winners Moreira will ride this season, what would it be set at? Anything less than 120 and you would be trampled in the stampede to take odds-on.
Bear in mind that the previous record for wins in a single season was Douglas Whyte's 114 in 2005-06, which withstood Zac Purton's charge last year when the reigning champion reached 112.
It hasn't just been any old wins that Moreira has been racking up though – he has plundered the big races, too.
Two of the four international day events, on Designs On Rome and Able Friend, were followed by another Group One on the latter in the Stewards' Cup. The stake money earned by Moreira's runners this term is likely to top HK$100 million on Wednesday, and Whyte's previous record of HK$109 million is already under serious threat.
This is all with 360 races left to run, with around 53 per cent of the season gone.
Suspensions could play a part, but is 140 winners out of the question? And what about prize money?
Designs On Rome is a likely odds-on favourite in this weekend's Citibank Hong Kong Gold Cup, Able Friend could start even shorter in the Queen's Silver Jubilee Cup and Redkirk Warrior appears the nominal BMW Hong Kong Derby pick. If all of those races go Moreira's way, more than HK$20 million will jump into the "prize money won" column.
Maybe we should make the most of Moreira's quiet days, for there aren't many of them.