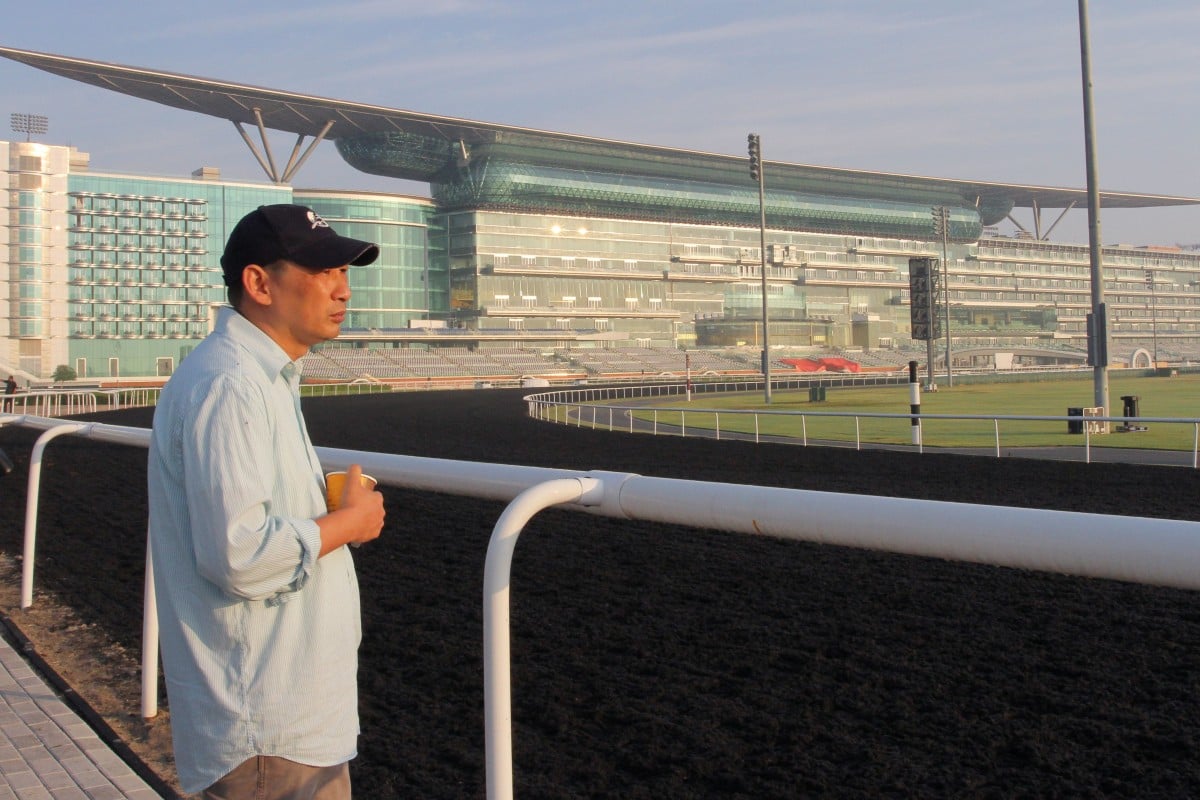 The attention of the racing world turns to the Middle East this weekend and to Dubai's Meydan racecourse, that opulent jewel of Sheikh Mohammed's crown in the middle of nowhere.
As much as other meetings would like to claim to be the world championships of racing, whether it's the Breeders' Cup or HKIR, the only meeting with a true claim to being a "world championships" is the Dubai World Cup card – and even that is a slight exaggeration.
Still, there's no place where you will see horses from Asia, Europe and the Americas clash to the same extent, with a smattering of horses from other jurisdictions. In fact, Australia looks a little bit of an outlier with no representative this year – but with money so good at home and a dismal group of open-age horses, why would they travel?
It is a chance to see racing's globalisation in action. Perhaps the best example is a horse like Dubai Turf contender Euro Charline: by an Irish-bred French Group One-winning sire, she's owned by America's Team Valor, trained by Marco Botti – English-based but a member of an Italian training dynasty – and will be ridden by Hong Kong-based Brazilian jockey Joao Moreira.
Extraordinary.
Another way, though, that globalisation of racing is prolific is in the different betting markets on the card across the world. Wagering may be outlawed in the United Arab Emirates, meaning Dubai residents can't bet on the tremendous carnival in their backyard, but the rest of the world more than makes up for it.
Many jurisdictions will bet on the card within their own localised totalisator pools, although for some there are also fixed markets with corporate bookmakers.
For example, we looked at last year's results and compared the dividend, for $1, for each winner from five different systems – the international commingled tote, which takes the bulk of its money from the United States and South Africa but also has money coming in from South America, the Hong Kong tote, the Australian (New South Wales) tote, the French tote through PMU and the starting price with the UK bookmakers.
And the tale that emerges is of how different formlines are ranked and respected in different parts of the world.
Here in Hong Kong, for instance, there will always be a leaning towards the Hong Kong horses, especially among the smaller punters – and they will always be under the odds. And while there is always a correction late from computer teams and smarter punters, there is still value to be had.
Last year, when Hong Kong had Akeed Mofeed and Military Attack in the World Cup, they were so short and taking up so much percentage that it created value about every other runner – hence why eventual winner African Story was $32 here, compared to between $13 and $19 elsewhere.
It was the same with runner-up Mukhadram, who was between $15 and $21 elsewhere but a whopping $65 in Hong Kong.
Obviously, with the Americans not prominent at Meydan last year, the international tote was not so skewed, although South African money ensured Variety Club was sent out under the odds in the Godolphin Mile.
This will be different this year, though, with the card jampacked with well-known American horses, and there is bound to be value about horses unfamiliar to American horseplayers.
With all this in mind, The Griffin is providing selections for each of those five markets, based on likely value.
To some extent, we're making generalisations and treating each market as full of mugs, but there is no doubt there are factors determined by location which skew the markets. Understanding these factors can help to determine a likely betting market and as a result likely value.
International tote
Dubai World Cup – #2 Hokko Tarumae
The World Cup looks a race dominated by the Americans with California Chrome and Lea heading the betting. They will be short all around the world, but particularly so on the American-driven international tote. African Story is well known, simply as last year's winner, while Epiphaneia has attracted attention not for his dominant Japan Cup win but because his dam Cesario won the 2005 American Oaks. Therefore, that leaves Japanese dirt specialist Hokko Tarumae as the one who will likely be over the odds on the international tote.
Hong Kong tote
Al Quoz Sprint – #13 Ahtoug
Hong Kong's three runners – Amber Sky, Bundle Of Joy and Peniaphobia – are all likely to be ridiculous unders on the tote here, which means that in a wide open betting affair, there should be plenty of value. Sole Power is another who may draw money, as a three-time visitor to Sha Tin, so that leaves a horse like last year's runner-up Ahtoug as likely overs. He is incredibly consistent, should get the perfect run in a race with plenty of speed and looks the horse to be backing on the Hong Kong tote.
Australian (NSW) tote
Golden Shaheen – #5 Salutos Amigos
Australia has no representative in Dubai this year, which means finding a value selection might be tougher. We look to the Golden Shaheen for a guide, with two Hong Kong horses familiar to Australians near the head of the market. It wouldn't surprise to see Lucky Nine sent off as favourite in Australia, having travelled to Melbourne and having an Aussie jockey in Brett Prebble aboard. Rich Tapestry and Secret Circle will have their admirers, too, which leaves Salutos Amigos as the likely value in Australia. Even if personally, we think this is the race that Hong Kong is most likely to win.
PMU tote
Dubai Sheema Classic – #7 Designs On Rome
The Sheema Classic is the best race of the night – it oozes class. With two French horses in Flintshire and Dolniya, a respected Arc runner in Harp Star (who had the flashing light on when a slaughtered sixth) and Main Sequence, who beat Flintshire in the Breeders' Cup Turf, it means the only horse without even a tenuous French link is Hong Kong's own Designs On Rome. As a result, he's likely to be at a bigger price in France than in other countries and well worth a play.
UK bookmakers SP
Dubai Sheema Classic – #5 Main Sequence
While we're not overly keen on Main Sequence in the Sheema Classic, he is likely to be a bigger price on the UK books than is justified, mainly because he is judged in the UK on his form prior to heading to America. While it remains to be seen why Main Sequence was able to make such improvement when he went to the United States – was it gelding, the benefit of lasix or just a new environment? – there's no doubt he's a different horse to the one seen in Europe. If he brings his American form sans lasix, he'll be in the mix and will be at a bigger price than he should be.