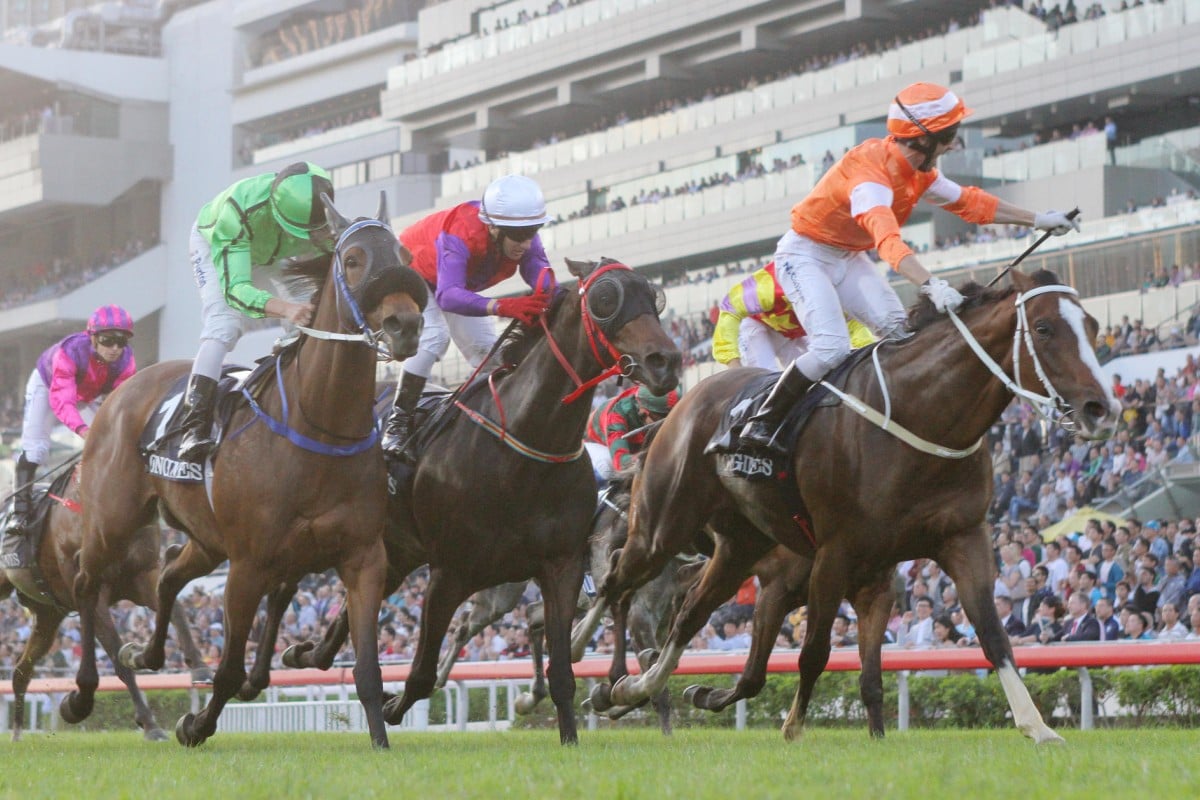 Every now and then, a big name race comes along that looks ripe for an upset and that gives Tony Cruz-trained Blazing Speed a chance to play the spoiler in the Audemars Piguet QE II Cup (2,000m) at Sha Tin today.
Blazing Speed (Neil Callan) is probably rated, correctly, a little behind the likes of Designs On Rome (Joao Moreira), Military Attack (Brett Prebble) and Criterion (Craig Williams) but he has shown before that he is in the same ballpark as those sorts of horses and not to be dismissed lightly.
When he won the Stewards' Cup last year at double figure odds, he left Gold-Fun, Glorious Days, Military Attack and Dan Excel in his wake. When he won the Champions & Chater Cup at 24-1, Designs On Rome was the beaten favourite. And when he annexed the Jockey Club Cup in November, it was Military Attack and Designs On Rome who had squabbled over favouritism in the race.
So it wouldn't be the first time if Blazing Speed gets the better of his more charismatic rivals, and there is enough in the back play of the QE II Cup this year to suggest that they are vulnerable.
This year, Cruz chose not to take Blazing Speed to Dubai, where he had excuses for a well-beaten effort in 2014. Instead, he had excuses at home, with a big weight and a wide run in a two-length defeat behind Harbour Master that will leave him fresher than Designs On Rome returning from the Sheema Classic or Criterion coming two weeks after a race in Australia.
Blazing Speed doesn't have the soundness issues that are worrying Military Attack at present, and which may even see him scratched by the vets yet.
He has an awkward gate but not as awkward as that of Red Cadeaux or Smoking Sun, and the latter's training has been a concern. When Smoking Sun ran second to Dan Excel in Singapore, his week was unlike what has happened here going onto the track alone, as he put in a good piece of training working with a fellow foreign visitor.
And then there is Staphanos, who certainly has enough form to win, but has been more gently handled this week than Japanese horses often are, suggesting reports of his poor travel might be right.
The pace is tricky. Both Same World and Helene Super Star can go forward but there is nothing to challenge them and run them along and that could make Blazing Speed's draw a bit sticky. But if Callan can find him some cover, then having ticks in all the other boxes will take him a long way towards adding another upset to his resume.