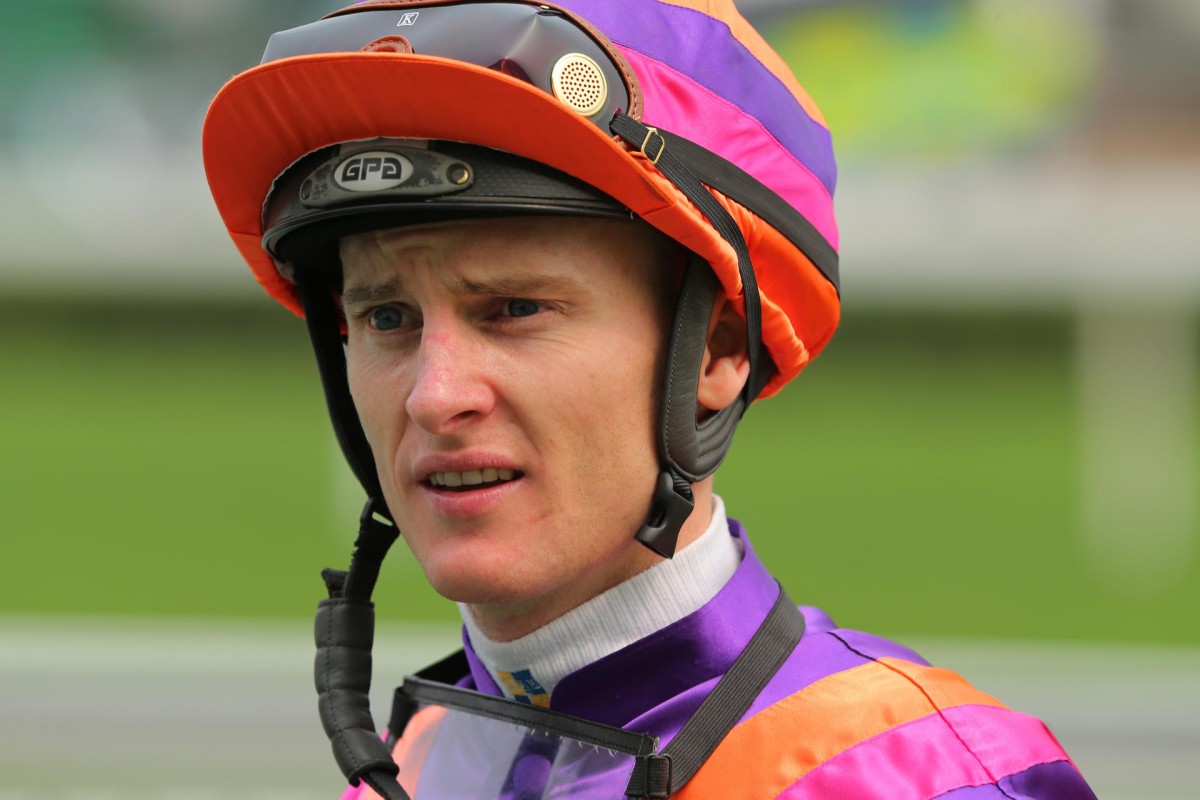 Zac Purton will be fine to ride at Happy Valley tomorrow night but will make decisions today on just how light he dares to ride after having to miss the Audemars Piguet QE II Cup with a kidney stone problem.
Purton's past issues with kidney stones flared up on Sunday morning and he watched the QE II meeting from a hospital bed as he awaited a laser operation to break up the stones so they could be eliminated naturally from his body.
"I feel fine," he said last night. "My kidneys are a bit sore after what they've been through but it's nothing major and I'll ride work and trials on Tuesday. But I'll just have to see which of the lighter rides I'll have to forego on Wednesday, because I don't want to push my body too hard.
"Obviously, as part of the process of getting rid of the stones, I've been drinking a lot of water. That's left me bloated and I will be a bit heavier than I usually am because of the extra fluids. I'll decide after the trials which ones I can't make the weight."
The Jockey Club released fields on Monday for Happy Valley with standby jockeys included.