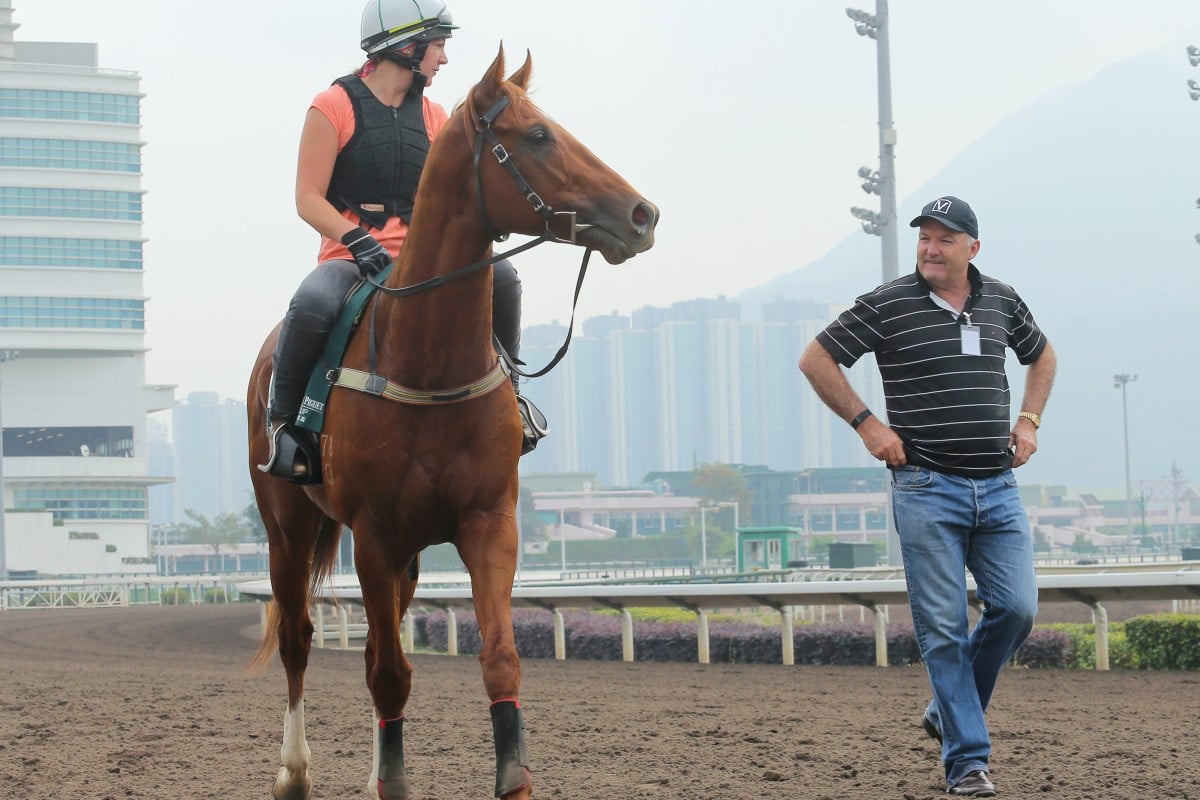 The HK$20 million Audemars Piguet QE II Cup at Sha Tin on Sunday is an intriguing puzzle wrapped in a morass of questions, but could also become an answer if David Hayes-trained Criterion is able to overcome the strength of the local forces.
It is no secret that it is becoming ever more difficult to attract foreign interest in the increasingly competitive global scene and Australian-trained horses have been infrequent visitors for international events of any kind here in recent years.
But Hayes said last week that Criterion, who is headed for Royal Ascot afterwards, could be a trailblazer with the right result.
I think, if people in Australia saw Criterion run well here, there would be more interest in the QE II Cup
"I think, if people in Australia saw Criterion run well here and especially if he was able to run well at Royal Ascot, too, that there would be more interest in the QE II Cup as an ideal halfway stop for horses in the future taking the same path after The Championships in Sydney," Hayes said.
The QE II and its undercard, the Group Two Sprint Cup, have been springboards to overseas targets as well as being an end in themselves, more often for Hong Kong's top-liners heading to Singapore in May although Little Bridge also used the Sprint Cup as his lead-up for the King's Stand Stakes at Royal Ascot and Gold-Fun could follow that example.
Still, regardless of the follow-on activities, Sunday's main event is a considerable aim in itself and has attracted a worthy field, despite all the questions.
How will Designs On Rome perform returning from Dubai? No horse has been able to travel away to race at the United Arab Emirates' showpiece then return to win this race, although Military Attack pushed Designs On Rome hard when he narrowly failed to do it last year. Since Hong Kong's stars first began to run at the Dubai meeting in 2000, dozens of our leading horses have come home to taste defeat and only Fairy King Prawn and Xtension won their returning start, in the Chairman's Sprint and Champions Mile respectively.
Will niggling problems get the better of Military Attack? The 2013 QE II winner faces an inspection to see if he will even take part and trainer Caspar Fownes has described his preparation for this as having been a huge challenge.
Old California Memory seems to be doing things pretty much on memory these days and there is bound to be debate on which of the other locals are up to the job in an international Group One.
How will Criterion and Red Cadeaux handle running run just two weeks after finishing the quinella in a similar race in Sydney? That's quite a quick return to the races with a flight in between, although far be it from anyone to question how Red Cadeaux might cope with anything at all as Britain's greatest money winner seeks to get his earnings past the £5 million (HK$58.5 million) mark with a finish anywhere in the first six.
And the other two foreign visitors have had their questions too - Smoking Sun practically needs a gun to his head to do anything in the mornings working solo, and the talented Japanese horse, Staphanos, reportedly didn't travel happily and has had a few appetite issues.
All of which doesn't leave us with a lot of answers to who might win in the field of 12 - but then that is why they run the race on Sunday afternoon for something more definitive.