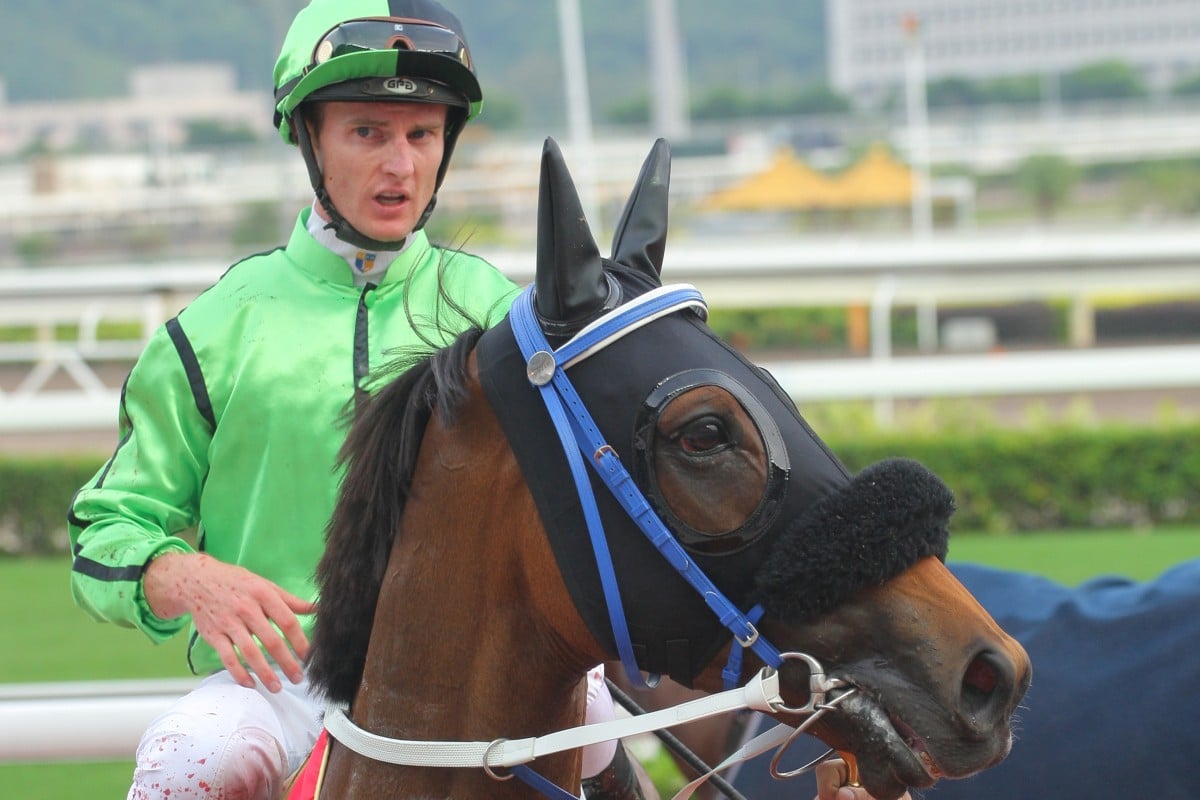 Champion jockey Zac Purton is out of today's feature Audemars Piguet QE II Cup meeting at Sha Tin, after waking in agony in the early hours of Sunday when his kidney stone issue flared up.
Purton has had a history of kidney stones, most notably when his battle with Douglas Whyte for the 2012-13 jockey championship was ended by them and complications afterwards in June 2013.
"I woke about 4.30 this morning in tremendous pain and I knew what was wrong. I'm shattered because, after the last time, I changed my diet and I've been very careful to keep on top of it," Purton said from the Hong Kong Sanitorium Hospital in Happy Valley. "I went to get a check up not long ago but I've been so busy I hadn't had a chance to see the results. I'm sure I know now what they were."
Despite having to miss a showcase meeting on Sunday, Purton said he is confident he will be riding again as soon as Wednesday, with the stones being lasered later today.
"I'll probably be all right by Monday but the timing is dreadful," he said. "I'm getting the op done today and I'll get a stent put in right away, so I don't have the infection problem that came up last time after the operation."
Ironically, Purton's QE II Cup mount, Military Attack was passed fit to race this morning after being under a cloud on race eve.