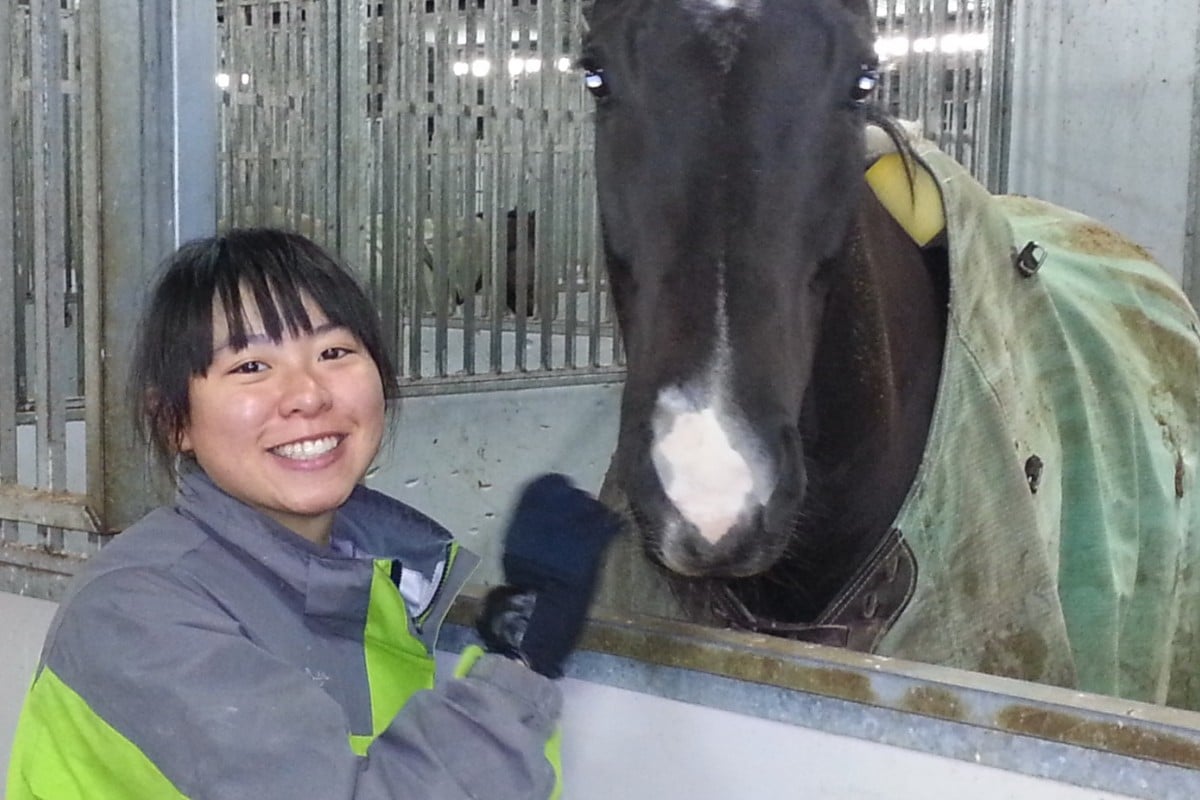 Kei Chiong Ka-kei is set to become the first female apprentice jockey to compete in Hong Kong for more than 15 years after the Jockey Club's Licensing Committee granted her a spot on the 2015-16 riding roster at an eventful meeting yesterday.
Chiong's opportunity comes at the expense of apprentice Dicky Lui Cheuk-yin, who was stripped of his licence to ride in races after a poor showing this term, while the committee extended the careers of French veteran Gerald Mosse and embattled lightweight Jacky Tong Chi-kit.
It was the decision to give Chiong a 10-pound claim, and in turn deny Lui another term, that caused most interest. If the 22-year-old rides on the opening day of next season, as expected, she will be the first female apprentice to ride in a race since Carol Yu Wing-sze retired in May 2000.
.
"I just want to thank the Hong Kong Jockey Club and the opportunity to come to New Zealand for training," Chiong said last night from Wellington, where she was preparing to ride in four races today after a five-hour car ride from the New Plymouth base of current boss, trainer Allan Sharrock.
"I really appreciate the help and training I've been given here in New Zealand and I'll be trying my best when I get back to Hong Kong."
Chiong has ridden 43 wins from 523 rides in New Zealand and will now be indentured to trainer Francis Lui Kin-wai, who welcomed the news she would be placed under his care. "I've watched a few of her race replays and she rides well," Lui said.
"She will start in the stable early next month and hopefully be ready to ride in races by the start of the season on September 6."
.
Apprentice Jockeys' School headmistress Amy Chan Lim-chee said Chiong was "tough, calm and very hard-working". "She is also very patient and someone that listens well."
Lui indicated yesterday he would not appeal over the committee's decision after a seven-win season where careless riding infringements and an eight-meeting running and handling ban limited his output.
Mosse was originally left off the full-time club jockeys list for next term but trainer Manfred Man Ka-leung's request to make the 48-year-old his stable jockey was rubber-stamped yesterday.
I really appreciate the help and training I've been given here in New Zealand and I'll be trying my best when I get back to Hong Kong
Retained riders are responsible for organising their own accommodation and yesterday Mosse was a busy man. "Of course I am happy, but now we are trying to sort out where to live and arrangements for next season."
Mosse was given a licence until December 24, after which he and Man will assess the situation. "That takes us through the big international races and if we are all happy, we will look to havet it extended.
"Of course I was happy being a club rider, but I have spent most of my career as a retained jockey, in Europe and here in Hong Kong, and I like working closely with a trainer."
Tong was given another chance after he was able to show cause, but was warned his "riding performance would be closely monitored during the course of the impending racing season".