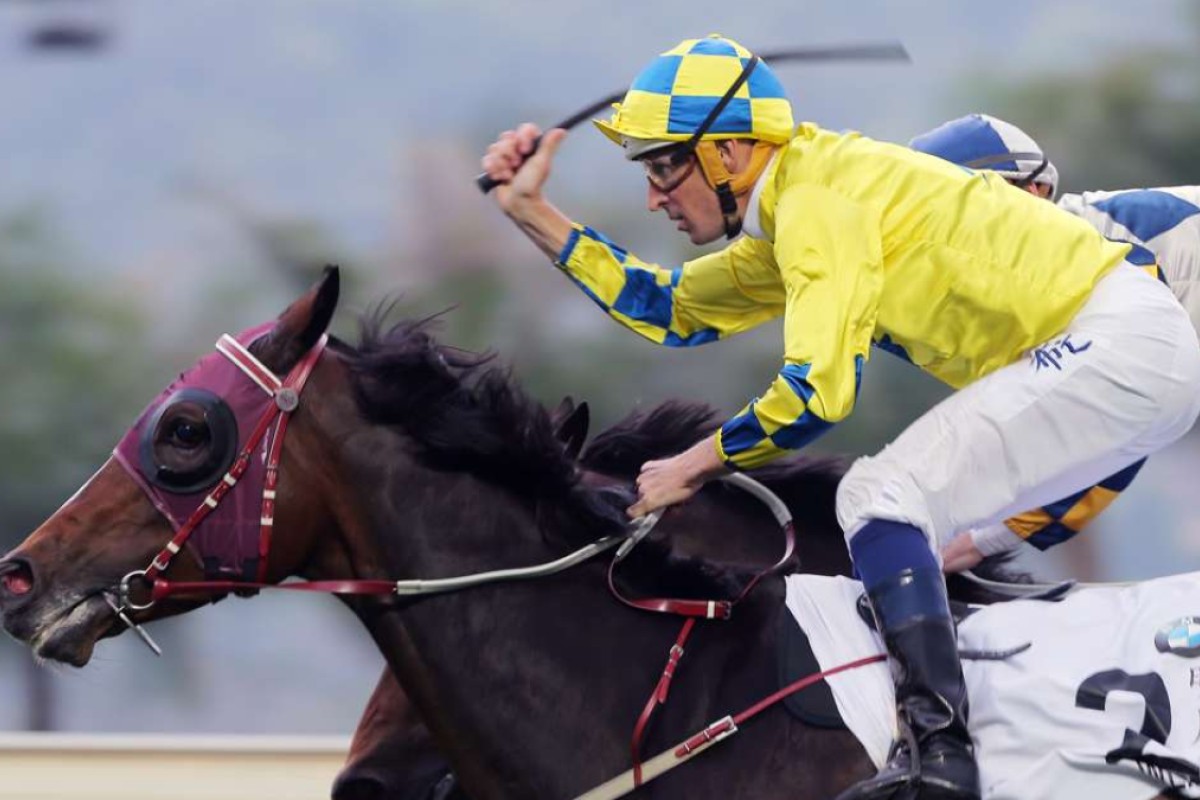 First, Joao Moreira chose to ride Maurice in the Champions Mile and now comes confirmation he will be aboard another Japanese raider, Lovely Day, in the Audemars Piguet QE II Cup a week earlier – what is that saying about the local milers and middle distance horses?
That Hong Kong's top jockey, a rider with almost unprecedented pulling power when it comes to ride selection, has chosen to take outside rides has to be some sort of statement, and unfortunately it doesn't look like much help is on its way out of Sunday's BMW Hong Kong Derby.
Able Friend's season-ending injury left more than just 1,300 pounds of horseflesh to replace - there's a distinct lack of star power and an evenness about those who used to run around behind him taking turns at coming second. John Size-trained pair Luger and Contentment are good, but Maurice-level-good? Clearly not yet, or probably ever, although we don't really know yet and they will get their chance on May 1.
Then there are the 2,000m horses, and this is were the real void could come soon. Moreira had already been replaced on Designs On Rome, so his choice to ride Lovely Day was made easier, but again, it is a category that is looking old and tired, with little input from last year's Derby crop.
Take the most recent all-age 2,000m Group One, the Citi Hong Kong Gold Cup. The first nine across the line were separated by just three and a half lengths. The first five horses had a combined age of 34 and were separated by two and a half lengths - with more bandages wrapped around them than you would find at your average disaster site triage ward.
The two, ahem, "younger" horses that are relatively new on the Group One scene – a five-year-old and six-year-old - that were in the Gold Cup mix were runner-up Helene Happy Star and seventh-placed Secret Weapon. They were also within two and a half lengths of the winner and are hardly world-beaters.
So with the other veterans like Military Attack, Blazing Speed and Dominant either booked or unsuitably placed, Moreira's decision to ride Lovely Day – a two-time Group One winner last year at 2,000m and 2,200m and third in the 2015 Japan Cup - was in the end a no-brainer.
At least it was after Sunday's Derby. As dramatic as it was - a Derby is a Derby after all - the 2016 edition doesn't look likely to be remembered as a classic renewal, and it raised even more questions about where the next 2,000m star will emerge from.
This is not to disrespect the on-the-day performance of Werther, and most definitely not the training effort of John Moore to have his number one seed looking in peak condition for a big race at the end of what can be a tricky preparation.
But let's just be real for a moment. A horse with 13 starts in Australia and New Zealand, having never raced against the very best in his age group, beaten in the South Australian and Queensland Derbies, just edges out a horse in Victory Magic that has never finished first past the post in a race, any race. And there was a big space to third.
Werther seems a classic Hong Kong horse - one that comes to hand quickly and thrives in the confined spaces of Sha Tin's training centre. Of course, he could go on to be competitive in the big races, but his profile hardly screams upside. Anyway, if you think we are being harsh, give us a yell if you want to back him head-to-head against Lovely Day at level weights in just under a month.
Could Werther be the equivalent of 2012 Derby hero Fay Fay?
A horse that won, in hindsight, a star-studded race, but never won again himself – at least not in Hong Kong. Fay Fay was swallowed up by an inflated ratings hellhole created by his Derby win, spending one more season with Size, before being shipped to Trevor Cruz in New Zealand, where he notched a Group Three.
Behind Fay Fay in midfield were John Moore-trained trio Military Attack, Dan Excel and Dominant – for all three the Derby came too soon, but they all went on to win international Group Ones.
We are open to suggestions as to the Military Attacks or Dan Excels of this group. Eastern Express, for whom the race probably came too soon, is an obvious one, and perhaps a long-awaited gelding operation will uncover Consort's greatness, just as it did with Dan Excel. Assessments of third-placed Giovanni Canaletto's ability range from "the next Super Pistachio" to "will be competitive in the three Group races held over 2,400m each season" - neither is a ringing endorsement, but both are better than the most disparaging comment heard: "hurdler".
So the class of 2016's legacy? Time will tell, but it appears as though this season's best four-year-olds are sprinters or milers at best, with Sun Jewellery and Blizzard obvious candidates to return to 1,400m or 1,600m and quickly resume normal transmission.
It could even be argued that the most exciting performance by a four-year-old on Sunday wasn't even in the Derby – that it was Lucky Bubbles smashing a Class One field to bits. Behind him in third was Strathmore, and once you throw in fellow four-year-olds Amazing Kids, Fabulous One and Thewizardofoz, it starts to look like there will be a much-needed replenishment of the sprinting stocks.
There is even a four-year-old sprinter-miler type that is rated 93, that has looked superb at trials, and wasn't even considered for a start in the four-year-old series, with Size giving ex-Aga Khan galloper Magpies Bridge (formerly Taniyar) the usual kid-glove treatment.
So the sprinters seem sorted, the milers might be solid, but the next Hong Kong Cup-winning local hero? That could be more of a worry.