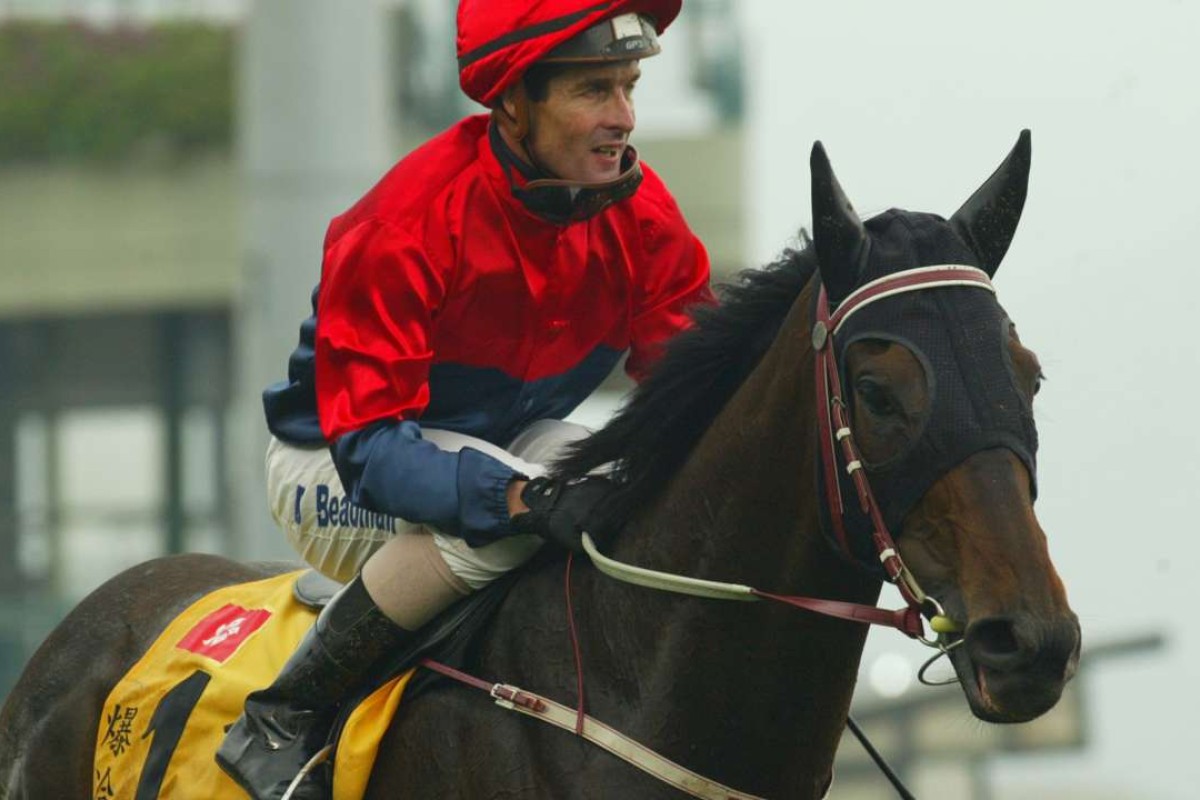 Last week, Lucky Nine arrived at Australia's retirement home for retired racehorses, Living Legends. He had a gallop around to stretch his legs, a roll in the dirt and then wondered what the hell those strange animals were, staring right back at him.
Turns out they were kangaroos – settling in nearby for a pick of grass at sunset, the always inquisitive Lucky Nine cast a wary eye over his new neighbours.
"I'm sure he was thinking, 'I don't know what those things are, but I hope they don't eat horses,' but now he loves it. He is happily sharing a paddock with the 'roos in the afternoon and is enjoying being a horse," said Living Legends CEO and vet director Andrew Clarke.
Living Legends is a not-for-profit operation set among 1,700 acres of parkland just outside of Melbourne, including 170 acres dedicated to the rehoming of 18 famous ex-racehorses – including five of Hong Kong's greatest and most loved competitors. Lucky Nine joined some of the biggest names to step foot onto Sha Tin's turf track – Silent Witness, Good Ba Ba, Bullish Luck and the other recent arrival, California Memory.
Yet, sadly, this story is about a horse that isn't running around enjoying himself in a paddock, but should be – the legendary Viva Pataca.
While the magnificent gallopers that now call Living Legends home are fawned over by visiting fans just five minutes from Melbourne's Tullamarine airport, Viva Pataca, still the greatest money earner in Hong Kong racing history, languishes in Macau at the behest of owner and Macau Jockey Club proprietor Stanley Ho Hung-sun.
Viva Pataca won more than HK$83 million for Ho during an illustrious career that included victories in the 2006 Hong Kong Derby and Group One wins in five consecutive seasons. Sunday's Standard Chartered Champions & Chater Cup marks seven years since the mighty stayer won the Group One staying feature for the third time.
You could say Viva Pataca paid his dues. The John Moore-trained gelding went on to race until nine years of age, having won 13 of his 44 starts at Sha Tin and bravely pushed through numerous ailments that would have stopped lesser horses late in his career.
One line not pushed here will be, "Viva Pataca has earned a good retirement". Of course he has, but saying that seems to infer that being either slow or uncompetitive, or both, doesn't qualify a horse to be treated well in their post-racing days.
Taking a line through earnings, though – at least if it was Viva Pataca's prize money to spend – HK$83 million, almost US$11 million, would be enough for a chartered cargo plane of his own and numerous luxury farms in both hemispheres. In fact, he could probably afford to bring some of his mates along for company – an equine entourage.
After the track, Hong Kong's champion horses retire in luxury around the world
It's not as if Ho, now 94, is short of a dime either. At least, he shouldn't be. He was once one of Asia's richest men by virtue of holding a government-granted monopoly on casinos in Macau for more than four decades.
After being hospitalised after a stroke in 2009, a lengthy legal battle ensued and in January 2011 Ho's shareholdings were devolved among some of his four wives and 17 children.
The movements of Viva Pataca post-retirement in 2011 are quite confusing. It was first thought Viva Pataca would live out his life in a grassy New Zealand paddock, just like his old rival Vengeance Of Rain and other champions Fairy King Prawn, Beauty Flash and Ambitious Dragon, but after flying from Hong Kong, Ho's money spinner was soon back on a plane bound for Asia, and transferred to the Macau Jockey Club's racecourse at Taipa, apparently so that Ho could visit his horse.
The Macau Jockey Club did not respond to requests for an update on Viva Pataca's health, or even his exact whereabouts, but a source said the now 14-year-old was still in a stable at the ageing Taipa complex.
The Hong Kong Jockey Club have a thorough racehorse retirement programme, which includes retraining and placement of horses. This includes extensive aftercare, including every horse being visited at least once a year by a Jockey Club-appointed vet especially dedicated to that task.
It is the owner's prerogative, however, if they would like to take responsibility themselves, rehome the horse, or even to continue racing them.
Prize racehorse's injury in Macau Jockey Club stable raises safety concerns
To be clear, this isn't necessarily an animal rights story either, and last year MJC officials claimed Viva Pataca had been treated well, even if conditions at Taipa have come under scrutiny in recent times.
Last year, former Australian galloper and 2015 Macau Derby winner The Alfonso was injured when a slab of concrete fell on the gelding's head at the Taipa stables and opened up a deep wound.
Viva Pataca has spent around five years in Macau now, without access to the type of wide open spaces found at Living Legends, and last year Moore voiced his disapproval.
"He's spent long enough in a stable in Macau and deserves a paddock where he can live out the rest of his life with grass up to his knees," he said.
Archie da Silva, owner of Silent Witness, was even more scathing in his criticism: "It's a joke, it's disgusting. A champion like Viva Pataca should be retired to a nice home in Australia or the UK where he can live out his days in peace and quiet."
This week at Living Legends, Clarke issued an "open invitation" for Viva Pataca to join the other former racetrack greats, among them Australian equine heroes like Might And Power, Apache Cat and Brew.
"Different people have different ideas about what they would like to do with their horses," Clarke said. "These horses are used to routine and attention, and here they get both, with lots of human contact from staff and visitors each day.
"But it is pretty special when the gates close at the end of the day and you see a horse out in a paddock enjoying just being a horse – having a roll in the mud after some rain, running about with his new mates or having a rest in the shade of a tree."