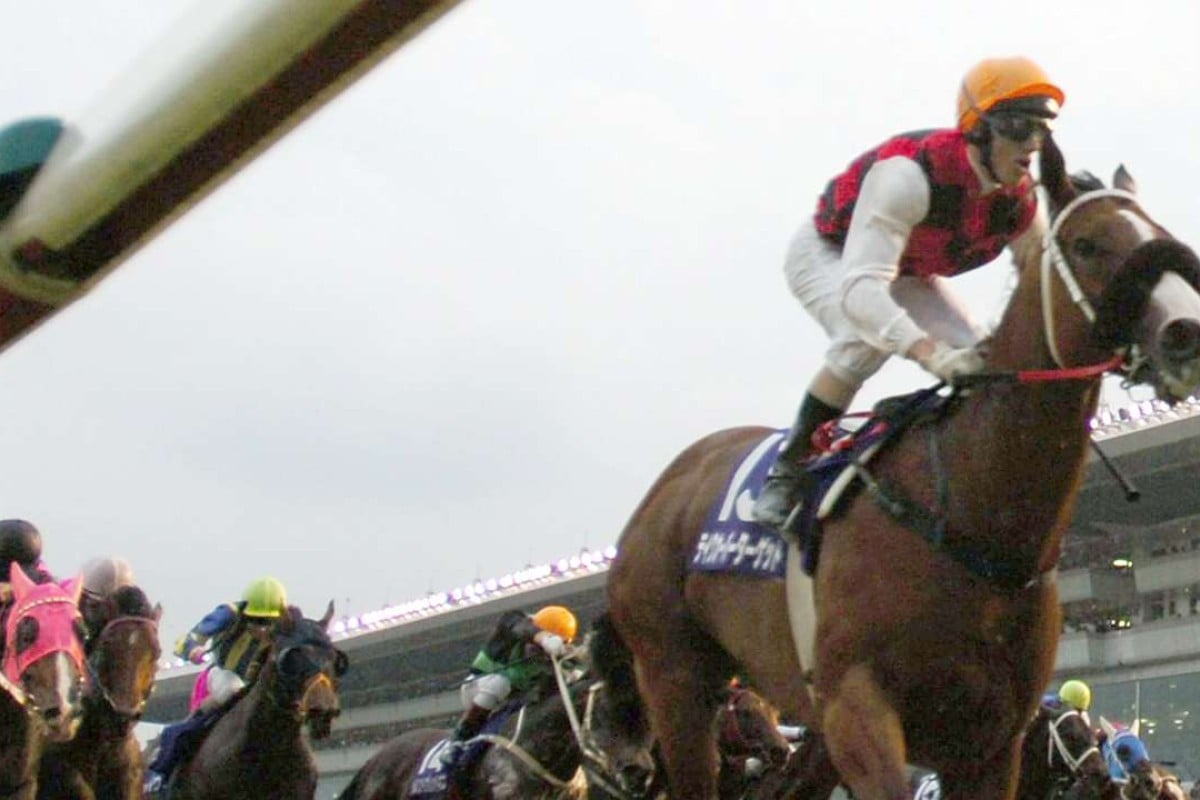 The year is 2006. August, to be exact. Twitter is only a month old. Pluto is demoted to a dwarf planet. The world is about to be shocked by the death of 'Crocodile Hunter' Steve Irwin.
In racing, rags to riches Australian galloper Takeover Target departs London, bound for Japan and a tilt at the Sprinters Stakes, while Richard Mandella's Affirmed gelding The Tin Man leads from box to wire to take the Arlington Million in Chicago.
But wait a minute, only a decade on and the world has turned upside down. The Tin Man wins a Listed race and is favourite for the Diamond Jubilee Stakes at Royal Ascot? And Takeover Target wins a turf feature and is now a chance of running in the Arlington Million?
Maybe 2016 is just 2006 on laughing gas, with prominent racehorse names rehashed freely and little respect shown for the champions that once held each moniker.
Takeover Target's win in the Dixie Stakes at Pimlico received plenty of attention down under for all of the wrong reasons, with many aghast that the name of an Australian champion – and a Group One winner in England, Japan and Singapore – could be so easily duplicated stateside a decade on. Chad Brown's four-year-old is more likely to be seen in the Fourstardave at Saratoga over a mile, but the Arlington Million has not been ruled out.
Meanwhile, The Tin Man is all the rage for the six-furlong sprint on the final day of the royal meeting after his effortless Windsor win. It may only have been a Listed race, but James Fanshawe's four-year-old had plenty talking before he ran fourth in the Champions Sprint last year, and it looks that the hype has only built over the summer. He'll take a power of beating in the Diamond Jubilee.
In this day and age, though, this is an unacceptable situation. It's no longer 1867, the year two horses named Tim Whiffler lined up in the Melbourne Cup (Sydney Tim won, Melbourne Tim was fifth). With so many different stud books intertwined these days and the information highway traversing the globe, surely it is easy enough to have one large database to check whether a name has been used.
Duplication is always possible, with so many foals being named worldwide each year. It's entirely feasible that horses in different countries are given the same name in a single season. But when champions of yesteryear are simply ignored, something is wrong with the process.
Take Ming Dynasty. The French galloper, trained by Mikel Delzangles, finished fourth to Highland Reel in the Hong Kong Vase in December. But he also won two Caulfield Cups in 1977 and 1980 – or so his namesake did, when prepared by the legendary Bart Cummings.
He's just one of many.
New Zealand champion Bonecrusher reached his greatest height with his 1986 Cox Plate win, but two decades later Bonecrusher – this one trained by Musabah Al Muhairi – was lapped in a Jebel Ali handicap.
The mid-1990s in Australia saw the recreation of one of America's most famous races as both War Admiral and Sea Biscuit – yes, spelled differently – battled to win maidens on bush tracks. As in the Pimlico showdown, Sea Biscuit beat War Admiral, eventually winning a maiden at Hobart at start 16, while War Admiral retired a maiden after eight starts.
It gets even more farcical when it comes to the same owner, with Sheikh Hamdan bin Mohammed bin Rashid al-Maktoum a notable offender.
In late 2013, the Shadwell Stud founder had two Taghroodas being prepared on opposite sides of the world – one was the John Gosden filly who won the King George VI and Queen Elizabeth Stakes and the Oaks and was third in the Prix de l'Arc de Triomphe, the other retired a Kilmore maiden winner. To be fair, though, both were named well before either had raced.
Not Ertijaal though – the Australian-bred, South African-based Ertijaal debuted with an eight-length win in a Greyville maiden for Mike de Kock in November 2014, more than six months after William Haggas-trained Ertijaal won a Listed race and ran in the 2,000 Guineas behind Night Of Thunder.
This led to the farcical scene on Dubai World Cup night when both Ertijaals lined up – the English Ertijaal, now with Ali Rashid Al Raihe, was just edged out by Buffering in the Al Quoz Sprint, while de Kock's Ertijaal was fourth to Real Steel in the Dubai Turf.
Confused much?
To be fair to Sheikh Hamdan, they are his horses and he is free to do as he pleases. For others though, it is mere disrespect.
With 18 characters the commonly accepted length limit for horse names and 26 letters in the alphabet, surely there is some originality out there. Look to Japan, and names like Love Is Boo Shet. That's originality.
It is time something is done to prevent needless duplication of prominent horse names across the world. There are checks and balances in each jurisdiction, but with the world an increasingly smaller place, it is time to ensure important names are not reused easily.
There is already an International List of Protected Names, as produced by the International Federation of Horseracing Authorities (IFHA). As of January 2016, there were 3,007 protected names. Click here to access the full list.
Prior to 1996, horses added to the list were "internationally renowned" as stallions, broodmares or top racehorses. Since 1996, the winners of some of the world's premier races have been automatically added, while each jurisdiction can apply to have certain names included.
In January, A Shin Hikari (Hong Kong Cup), American Pharoah (Breeders' Cup Classic), Barolo (Gran Premio de Brasil), Found (Breeders' Cup Turf), Golden Horn (Prix de l'Arc de Triomphe), Hi Happy (Gran Premio Carlos Pellegrini), Postponed (King George VI and Queen Elizabeth Stakes), Prince Bishop (Dubai World Cup), Prince Of Penzance (Melbourne Cup) and Shonan Pandora (Japan Cup) were added to the list, as well as five stallions, 15 broodmares and four historically important gallopers.
This system, however, leaves a lot to be desired.
A look at this year's World's Best Racehorse Rankings to date, also produced by the IFHA, shows a number of horses in the top bracket that are able to be used freely.
Winx? Not protected. Maurice? Not protected. Werther? Not protected. Chautauqua, Duramente, Tepin? All not protected.
Even California Chrome, a Kentucky Derby and Preakness Stakes winner, was not protected until he won the Dubai World Cup. Either this year's Kentucky Derby winner Nyquist or Preakness Stakes winner Exaggerator would need to win the Breeders' Cup Classic, or you could see Nyquist or Exaggerator going around in a Barcaldine maiden.
It's not much better retrospectively.
For instance, it was only at the start of this year that Bernborough, one of the five initial equine inductees into the Australian Racing Hall of Fame, had his name protected.
In fact, of the 58 horses in Australia's Hall of Fame, only 15 are protected. The other 43 are fair game – it is realistic that Better Loosen Up could race at Assiniboia Downs, Let's Elope could appear at Cagnes-sur-Mer and Crisp could line up in a Nakayama Grand Jump. Hey, Hong Kong had legless Rising Fast get beaten 70 lengths at Happy Valley last year, a far cry from the heroic feats of his namesake – the only horse to win the Caulfield Cup-Cox Plate-Melbourne Cup treble in the same season.
America's Hall of Fame has had 30 inductees since 2007, with only eight of them protected. It's a similar ratio for the New Zealand Hall of Fame.
Put simply, there are too many holes in the current system.
It's time to get rid of the confusion. The winner of every Group One race, as classified by Part I of the blue book, should be protected from future use in any country that is an IFHA member.
This should apply retrospectively, too, so horses that have won major races in the past are now unable to be used again. It is ridiculous that so many Melbourne Cup winners, so many Arc winners, so many Kentucky Derby winners can have their reputations tarnished, their legacies tampered.
It's time to show our champions of the past some respect.