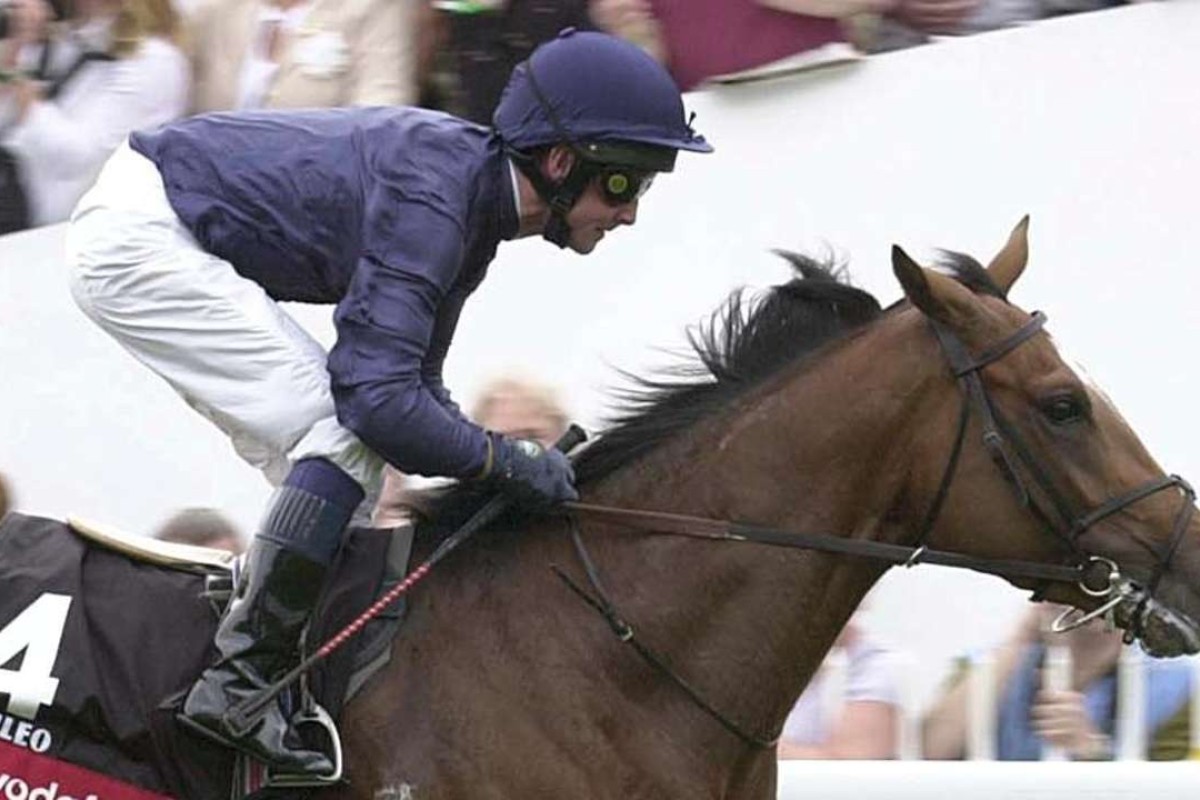 There are many aspects that put Hong Kong at the forefront of world racing – big crowds, massive turnover, a unique atmosphere, significant public interest – but a strong breeding industry is definitely not one of them.
Yet this weekend's classics in England and France are proof that Hong Kong can still play a role in the global breeding industry – particularly with cash-flushed owners who are restricted in the number of horses they can race in their home city.
Space constraints in Hong Kong and a concerted focus on racing – 96 per cent of Hong Kong's 1,200 horses are geldings – ensure that there is little desire to shift to a breeding-oriented industry.
Even the elevation of Hong Kong to Part I of the blue book and the opening of the majority of Group races from next season will not serve as a stepping stone to a breeding industry here, although perhaps it could be significant should breeders in China flock to the southern Guangdong area.
So it is one of the great ironies of world racing that while Hong Kong remains the pre-eminent racing jurisdiction with no breeding industry, it has been a Hong Kong-owned mare that has arguably been the most influential broodmare of the past 50 years anywhere in the world.
Her name? Urban Sea. A handy race mare – she did win the 1993 Prix de l'Arc de Triomphe after all, albeit at big odds, while she also ran midfield in one of the two Hong Kong Cups run in 1993 – it was in the breeding barn that she made her biggest impact.
It has become legendary. Before her death in 2009 she produced four Group One winners, including top three-year-old Galileo and Sea The Stars, who emulated his dam by winning the Arc, from 11 foals.
What is rarely acknowledged is that she was owned by David and Ling Tsui. She raced in David's colours, but their son Christopher – who owned Sea The Stars and currently races Giant Stars in Hong Kong – has said it is Ling who is an avid student of pedigrees and it is the matriarch who is in charge of the family's Sunderland Holdings operation in Ireland.
It may seem absurd to say that a dual Derby and King George winner has outperformed in the breeding shed, but just look at Galileo's progeny – it is a who's who of classic horses in recent years. Frankel, Rip Van Winkle, New Approach, Australia, Nathaniel, Order Of St George, Ruler Of The World, Telescope, Teofilo, Cape Blanco, Gleneagles, Magician, Highland Reel. And with Sea The Stars making a promising start at stud with the likes of Taghrooda, Sea The Moon and Storm The Stars, the Urban Sea influence shows no signs of abating anytime soon.
A glance at Saturday's Derby at Epsom shows her incredible legacy, with 11 of the 16 runners tracing back to Urban Sea – and that doesn't include Red Verdon, owned by former Hong Kong Jockey Club chairman Ronald Arculli in a nod to his Hong Kong Triple Crown winner River Verdon.
There are five sons of Galileo in Deauville, Idaho, Port Douglas, Ulysses and US Army Ranger. There is one entrant out of a Galileo mare, Shogun, while 2,000 Guineas second Massaat and rank outsider Biodynamic are by Teofilo and New Approach respectively, both sons of Galileo. In addition, three sons of Sea The Stars – Across The Stars, Cloth Of Stars and Harzand – are set to take part.
Then there is Moonlight Magic, whose dam Melikah was Urban Sea's second foal.
Friday's Oaks is also set to include two daughters of Galileo, predominantly hot favourite Minding, and also one filly, Turret Rocks, with Galileo as the damsire.
It's not quite as prolific in the Prix du Jockey Club, with two sons of Galileo (Black Sea, Bravery), one son of Sea The Stars (Mekhtaal) and one grandson of Galileo (Imperial Aviator).
Quite some legacy.
And yet, the progeny of Galileo and Sea The Stars are yet to set the world on fire in Hong Kong, given the majority of races are run over too short a trip.
The majority of Galileos to race in Hong Kong have been visitors in December and April, with Highland Reel giving the sire a first Hong Kong feature when taking the Vase last year. Of his locally trained progeny, his best performers have been Class Two winners Straight Forward and Galen Win, with the majority making a slow descent into Class Five.
As for Sea The Stars, he has had only one Hong Kong-trained runner – Prix du Jockey Club second Shamkiyr failing miserably in two starts before heading to Australia, where he is now in training with Darren Weir.
Still, Hong Kong has been an outlier and their success has been plentiful elsewhere. And after this weekend, there is every chance another chapter will be written into the remarkable story of Urban Sea.