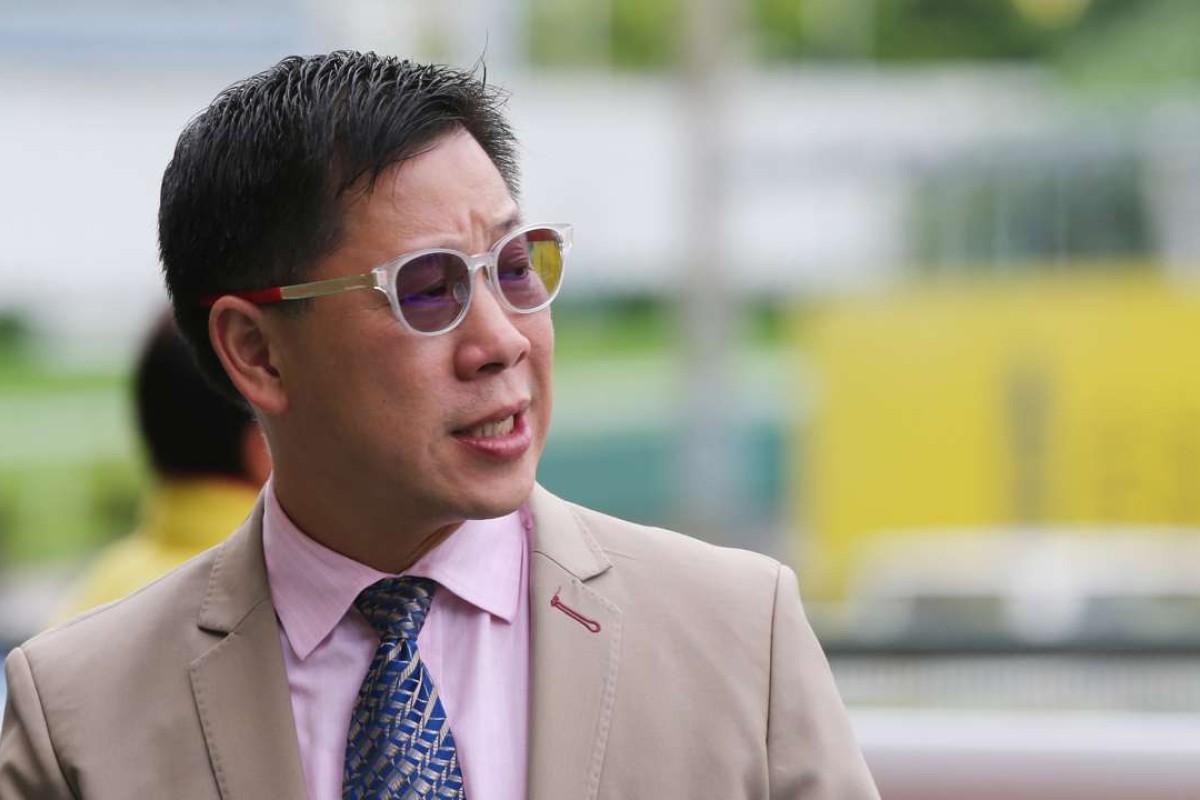 Fast forward a few years. American trainer Dale Romans faces the Jockey Club licensing committee as he interviews for a vacant expat trainer position in Hong Kong.
Committee secretary Steve Railton begins the questioning: "OK Mr Romans, we've taken a good look at your resume – it is pretty impressive. An Eclipse award, a lot of major Group One wins in America and abroad, 1,800-plus career victories ... but now for some important questions on how you will settle into life in Asia. First up: what's your go-to karaoke tune?"
Romans: "Ah, excuse me?"
Railton: "When you are entertaining clients and need to get the crowd revved up, what song do you like to sing at karaoke?"
Romans: "I'm not sure where you are going with this..."
Railton: "Just answer the question, Mr Romans"
Romans: "... OK, I guess I'm a country and western kinda guy – something from Hank Williams perhaps?"
Railton: "Can we quote you on that? Anyway, let's see how you go. No pressure. (Railton produces a microphone, hands across table to a stunned Romans.) We are thinking something a little more upbeat though – disco perhaps? Give us your best Disco Inferno."
Before we permanently implant the disturbing visual of Romans grooving to a 70s disco classic and singing "Burn, baby, burn" in your mind, what does belting out a karaoke tune have to do with training horses?
Regardless of whether Sean Woods or Andreas Schutz are still training at Sha Tin next season, it is still time to spark things up and bring in some fresh blood. But before we go in search of the next training superstar – and we really would like to make this a reality show – what type of trainer or person are we looking for?
There is far more to training in Hong Kong than just preparing horses at Sha Tin, and there are also some skills that seem particularly suited to Asia.
Showman, salesperson, part-politician, part-cultural ambassador, tipster and yes, even karaoke star – all can and do make up the well-rounded skillset required for a trainer to rise through the ranks.
On Sunday, Chris So Wai-yin revealed he was once a real estate agent as an "in-between" job – and given the heavy emphasis and importance on bloodstock importation in Hong Kong, a touch of "Have I got a horse for you!" spin could come in very handy as a trainer. We won't draw the analogy out too far but there are plenty of "renovator's dreams" running around in Class Five each week.
Throwing a great party is important in Hong Kong and king of karaoke is 2012-13 champion trainer Dennis Yip Chor-hong, whose Chinese New Year parties and victory celebrations have to be seen to be believed.
The Yipster's annual CNY bash is a 500-plus person extravaganza, complete with lavish gifts and prizes for guests and a quality live band to keep things buzzing.
Best of all, Yip jumps on stage and leads the way – singing duets with Canto pop stars like Eddie Ng Kwok-king and Wilfred Lau Ho-lung, and getting jockeys up on stage to join in with impromptu jam sessions, regardless of their musical ability.
When Yip pulled a Leicester City-like upset and won the title, he went all out in celebration, hosting a gathering for the ages in the Sha Tin parade ring, arriving by horse drawn carriage and designing and releasing his own line of limited edition jeans.
Of course it's not all about the show, though, for at the polar opposite end of the showman-horseman scale we have perhaps the most successful trainer of all-time in terms of strike rate – the intensely focused and private John Size.
Size is an outlier in many respects, not least of all the fact that he is so good, but he deliberately keeps owners at arm's length. He comes across as aloof and is at pains to even join owners for dinner – in fact, it was this reluctance to win and dine that many pointed to as the reason he wouldn't make it in Asia.
Maybe it costs him some owners, but seven titles in 14 seasons, and one more on its way in season 15, speaks for itself, and Size's stable has the "no vacancy" sign permanently lit. Still, we've heard even the famously introverted Size can sing some karaoke too when he has to – the laconic Australian is a Beatles man, apparently.
Of the other top trainers, everyone has their own style, but understanding the local racing culture counts for plenty.
Just look at the other three members of the trainers' big four. Tony Cruz is a local legend of near God-like proportions, John Moore could sell snow to eskimos and also understands the local "brand name" market well, being a second generation trainer in Hong Kong, and similarly, Caspar Fownes spent his teenage years following his father Lawrie around the Sha Tin stables.
Fownes speaks Cantonese far better than any other expat trainer, as well as Hindi, and understands the need to convey to owners a strong opinion on a race – "bet" or "no bet". Fownes' sister Fenella is employed to keep owners entertained throughout the day.
The success of Cruz, Moore and Fownes highlights the need for fitting in – plenty of foreign trainers with impressive resumes haven't over the years.
So what other questions should we have prepared for Romans, or any other suitors for the position of Sha Tin's next expat licence?
Something feng shui related has to be included, and a few hypotheticals – make them multiple choice if need be.
For example: What do you do if your stable has a terrible run of form?
a. Take your stable staff to the temple, light some joss sticks and make offerings. Or at least tell the media that is what you have done.
b. Subtly suggest that the Jockey Club barrier draws are rigged against your stable and that the machine needs checking.
c. Spin a story that you are "reloading for a late-season run".
d. All of the above.
If you think we are being a little too far-fetched with those multiple choice options, they are all very much real offered by leading trainers at times.
As is often pointed out, in Hong Kong racing, truth is nearly always stranger than fiction.