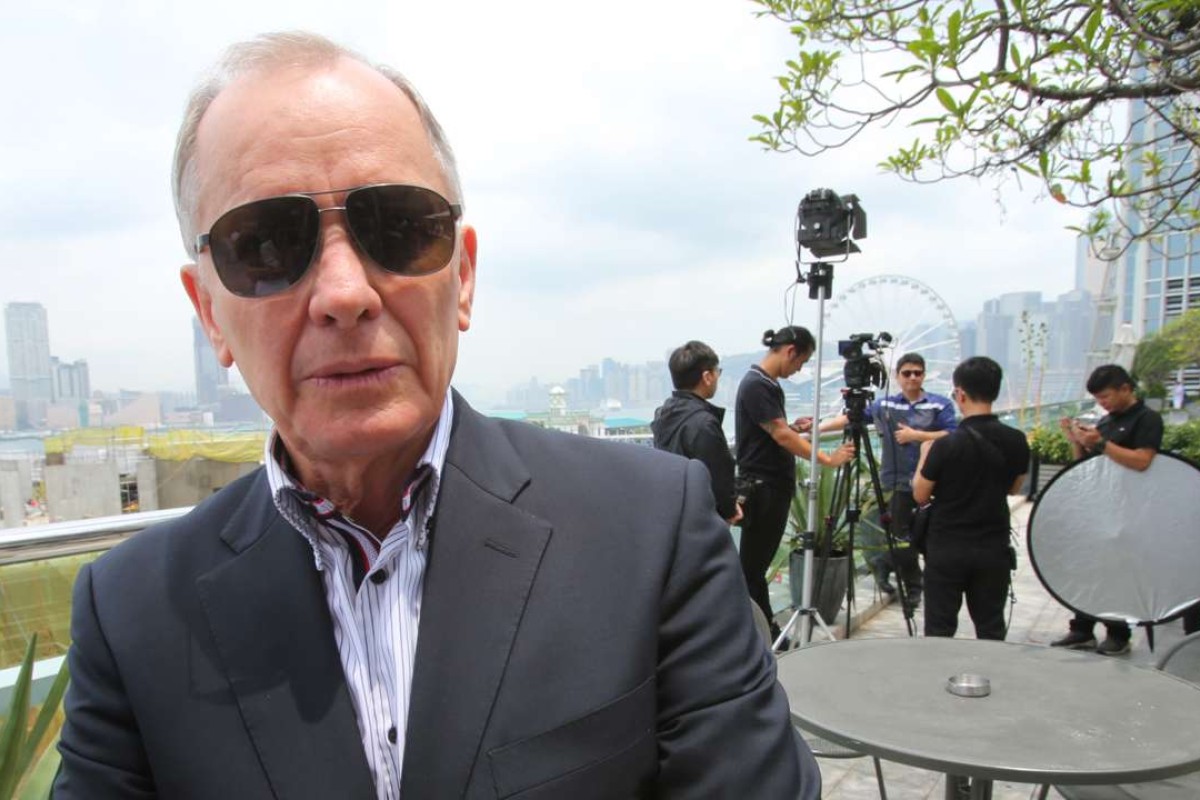 Clearly John Moore hadn't thought things through, or at least hadn't spent much time on the arithmetic, when he pulled the number 500 out of the air on Sunday – that is, he wants to win 500 more races to go with the already record 1,500 he reached when Mr Bogart gave him the milestone.
Then again, maybe it was a Freudian slip, or even a less subtle push for yet another career extension.
The safari-suited one only has four more seasons left under the current compulsory age retirement rules – he would already be on the beach in Phuket between rounds of golf if the rules had not been adjusted, again, in 2014 – and his average of around 50 wins per season over 31 seasons, which is rather extraordinary really, still leaves him well short of the stated goal if he maintains that strike rate.
Having a rule named after you – even if it is unofficially, or at least having a rule created because of you – is seen as a pretty solid sign of greatness in sport, and when the "John Moore rule" was introduced two years ago, there is little doubt that officials were fearing the veteran's departure.
The age for retirement has been shifted around a few times over the last 20 years, but the most recent change lifted the hard cut-off age to 70, provided certain criteria be met from 65, criteria that Moore happens to surpass every single season.
Turn 65, and finish top five in wins or prize money on a season by season basis – hard hoops to jump through – and you keep your lucky seat in the Sha Tin trainers' stand, one of only 24 available.
Moore has finished top of the prize money standings for the last 10 seasons and will again, and he won the championship last season.
In fact, Moore is the only trainer whose horses have earned more than HK$100 million in stakes in 2015-16, with an astronomical HK$117,107,700 banked – nearly $23 million more than the next best trainer, the champion in waiting John Size.
So why shouldn't Moore – holding perhaps the strongest hand ever in June when it comes to Hong Kong Derby contenders for the following season, and that's before he goes and splashes the cash in Europe – get to train for as long as he keeps producing the goods?
He seems to be getting better with age, and has even updated the trademark safari suit collection to add a new 2016 summer range, including burgundy and baby blue outfits.
That's hardly the sign of someone ready for retirement, although we are not entirely clear what it is a sign of either.
So what's the flip side to the argument? Well, the haters will say the dominance of the top stables – Moore being the prime example – stifles competition.
The answer to that? Well, they are probably right, but as anyone who can unashamedly rock a burgundy safari suit in public and absolutely pull it off would say: "Haters gonna hate."
Sunday's Group Three features were the final pattern races of the season and it is worth taking a snapshot of just what that top end landscape looks like as a whole, as sometimes it can feel like it has an element of sameness about it domestically – especially when Moore provides multiple runners in a race, as he often does.
Moore won eight of the 35 Group races held in Hong Kong this season, including one on the first day of Group racing when Not Listenin'tome scored in the Group Three National Day Cup, and one on the last, with Helene Paragon in the Group Three Premier Plate on Sunday.
Eight from 35 is hardly overwhelming, just a very good record. Perhaps what could be thought of as a problem from a competition parity standpoint comes when you extend it to Moore, Tony Cruz and John Size – they won 20 of the Group races between them, which is a lot from three stables when you consider five Group Ones were won by visiting trainers this term.
It would be great if Hong Kong had another big race contender, though, and that's not to downgrade Caspar Fownes – who rightfully can be considered part of the "big four" despite a tough season.
A lack of big race competition isn't Moore's fault – maybe he has the biggest chequebook, but it's kill or be killed out there in the bloodstock world and it's hard to argue with the quality of tried horses he purchases. He has a system and sticks to it, while plenty of others spend big and come up empty.
The answer may be competition from outside, and the licensing committee should be doing all they can to bring David Hayes back should an opportunity present itself – but that's an argument for another day.
Four more years? In a US election year, it does have a certain ring to it, but Moore deserves more time than that – even if the haters and fashion critics think otherwise.
No one person is bigger than the game, and racing would survive without Moore, of course, but the bottom line is that his departure would have a negative effect on the product, especially with an extended schedule and the Conghua era almost upon us.
Moore is anything but stale. When asked to think back through 31 seasons and nominate a highlight, Moore skipped over Makarpura Star, passed over Viva Pataca, Designs On Rome and other greats, and came up with Werther – the newest of his champions and the 2015-16 Horse of the Year in waiting. It was the answer of a trainer who still burns with ambition, who feels he is only as good as his last season – so Werther it is.
What about Able Friend? Not unlike plain old khaki safari suits, he is so last season.