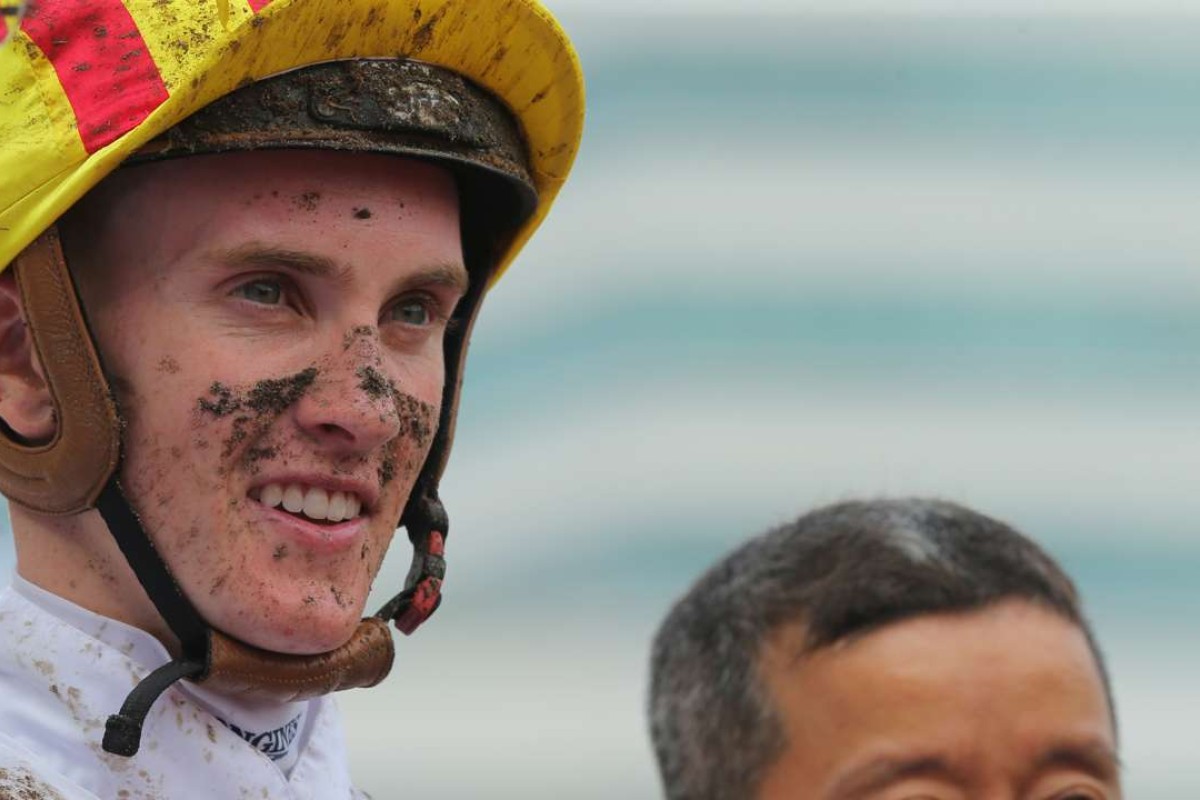 Starting off a three-meeting handicap this season isn't going to bother Chad Schofield as long as the jockey can shed himself of another self-imposed handicap, suspensions.
The frustration of watching from the sidelines, due to an overhanging suspension from June, ends this Sunday as Schofield becomes one of the last licensees to join the 2016-17 season, behind only Eddy Lai Wai-ming, who remains under a cloud with a knee injury.
"I cut my holiday and came back early, even knowing I had to sit the first few days out, because I was keen to get back into my work and have a good season," Schofield said.
"But I have to admit it has been frustrating, watching the first three days from the sofa and seeing other jockeys on my horses.
"Whether it has cost me a winner, you never know. There might have been something I picked up and it won, there might be a horse I've had to give up and someone else will win on later because of that.
"It's just great to be back riding again on Sunday and I think I've got a nice book of rides from a variety of stables and I'm keen to go."
'No difference' between Chad Schofield and a young Douglas Whyte, says David Ferraris
Schofield made a great start to his Hong Kong career with 32 wins at his first attempt but his season was too often held back by careless riding bans which robbed him of momentum at some crucial points, taking him out of action for 15 meetings last term and the first three this time.
"Obviously, my number one priority has to be to cut my suspensions down because I can't ride winners if I'm not riding," he said.
"Other than that, I was happy with how things went, finishing in the top 10 riders. Now I've had a season to learn more about how the racing works here and to build relationships, I don't think I'm getting ahead of myself thinking this season I can do better."
Chad Schofield's winning day soured by hefty suspension and fine for careless riding
The lightweight rider has set himself a target of making it into the top five jockeys this time, but says his "hopeful" aim would be a top three finish - all dependent of course on seeing less of the inside of the stewards' room.
And perhaps influenced to a lesser extent by any opportunities to go back to Australia during the upcoming spring racing carnival.
"I don't have anything lined up but I'd certainly be open to offers," Schofield said. "Being able to ride light can sometimes bring a chance out of nowhere in the big handicaps, so my manager has put my name out and we'll see if anything arises."