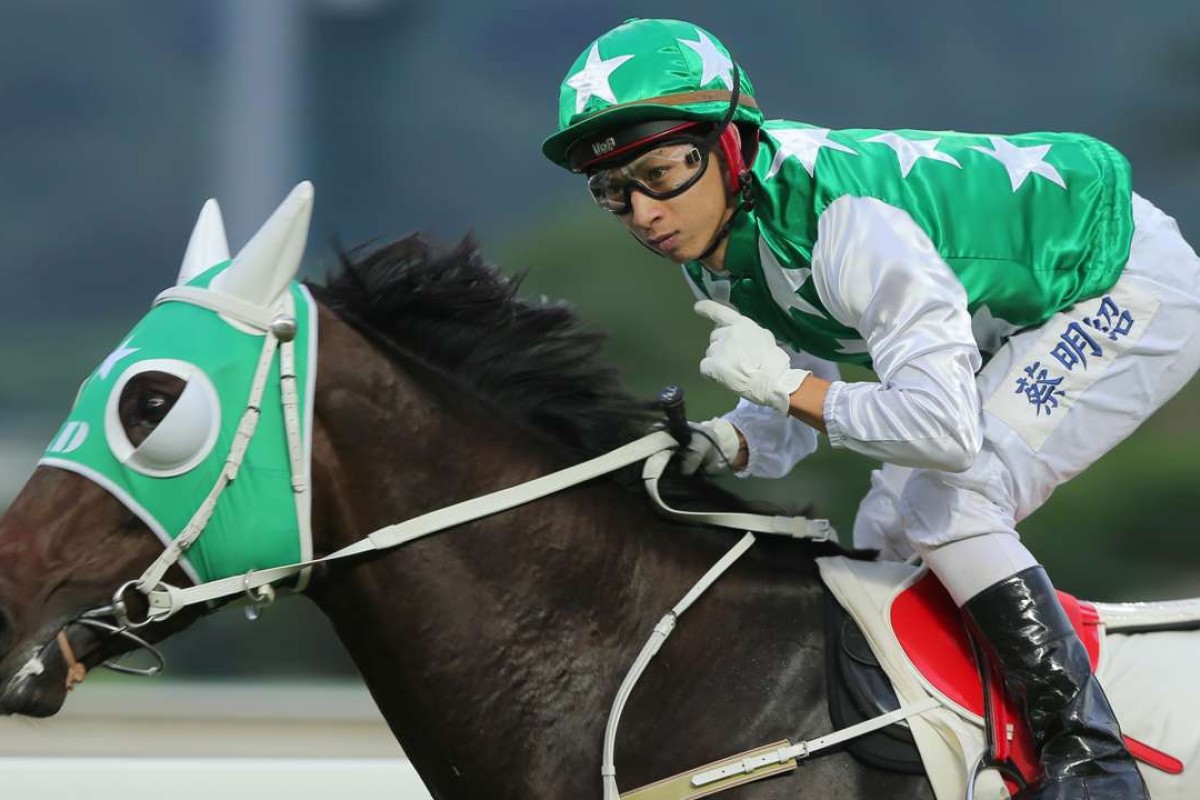 So cult hero Pakistan Star will run on international day, December 11, and jockey Matthew Chadwick will retain the ride.
That's great news for international day visitors – but, depending on the result, they will either get to see the best or worst of Hong Kong racing; the adulation afforded a rising star of the turf, or the expletive-ridden scorn spat-out at the jockey of a beaten favourite upon returning to scale.
Equal to the enormous cheers that greeted Pakistan Star's triumphant return from a first-up victory this season, when the highly touted three-year-old reproduced the type of last-to-first burst that saw him "go viral", again – were the ominous jeers that have greeted Chadwick when he has returned to face the music at the horse's last two starts, both defeats.
Oh, and for the first-time visitors, that isn't booing you can hear, it's a word that sounds like "boo", but starts with "d", and is a far more offensive expression of one's displeasure in Cantonese. It is usually one of the first words an expat learns, but trust us, try not to use it – even if your taxi gets lost on the way to Sha Tin – unless you are prepared for a public slanging match you can't possibly win.
"Yeah, of course they were screaming out the usual stuff, but also yelling "Tony, replace him!" and telling me it was a terrible ride," Chadwick said after the race. "I just ignore it, I can't see a problem with how I rode him."
"Tony" is of course local legend Tony Cruz, now a two-time champion trainer and handler of Pakistan Star, but also a home grown product that went on to win five jockeys' championships and cement himself as the most popular racing identity of all-time. We are talking God-like status here, and as such, Cruz is untouchable as far as criticism is concerned.
From pauper to prince: the man behind Hong Kong racing sensation Pakistan Star
Chadwick however, he is a mere mortal, "just a jockey", to the demanding punters – even though he is a former champion apprentice, and you haven't made it as a rider in Hong Kong until you have copped the "thumbs down" treatment from the coliseum-like crowd at Sha Tin.
It doesn't matter to the punters that took 1.5 and went home penniless whether or not Chadwick was right to take risky inside runs rather than swoop around the outside of the field, trying to emulate the horse's first two wins – they want a scapegoat and a chance to vent.
Fair enough, paying a HK$10 entrance fee for the right to scream abuse at a complete stranger is at least a few rungs up from the type of gutless vitriol that jockeys cop from anonymous accounts on social media after a raceday.
Seriously Chadwick just destroyed Pakistan Star there. Horrible.

— KABOOSH Racing Tips (@BroncsFTW) November 20, 2016
This is the final race for Matthew Chadwick on Pakistan Star

— nicklas (@nicklasyip) November 20, 2016
Bearing in mind that Pakistan Star is already the most over-analysed Class Two horse of all time, let's add to it shall we, did Chadwick err when he went right instead of left last Sunday?
That question has already been social media and racing fan forum fodder for days now, but plenty of "Monday experts" felt Chadwick would have been better served putting the inexperienced horse into clear-running room last Sunday, rather than pushing behind horses and hoping for luck.
Pakistan Star seemed to hesitate when faced with a new situation, with horses all around him, and some believe the big-striding horse would have won had Chadwick taken option B.
Boom horses prove their own worst enemies as Pakistan Star and Mr Stunning go under
First of all, Cruz had no problem with the ride, and Chadwick's rationale when offered post-race seemed sound. "When they started to sprint around me I thought they were going too early, and it would have been crazy to go then and ask him to sprint for 600m."
Now that we've had some time to breathe since Sunday, let's put some perspective on Pakistan Star, a horse that jumped in the ratings faster than Silent Witness at his first two starts. Pakistan Star has been beaten by two horses in his life. Both of those horses, Mr Bogart and Simply Invincible are older and tougher. The former was already twice stakes-placed in Australia, and then second in a quality Class One after beating Pakistan Star, and the latter was already a Group One winner in New Zealand.
Both are likely to win again and luck afforded both a better run than Pakistan Star, who, we might add, has the ultimate aim of a Hong Kong Derby still four months away.
A question to leave hanging and for all to ponder: could it be the fact that Chadwick is Chinese that causes much of the scrutiny he receives? Seems crazy given he is a local, but there does seem to be an almost perverse sense from fans that "foreign rider" automatically equals "better rider", unless you have reached Cruz's demigod level, of course – which nobody has since. Not even Chadwick's place as Cruz' protege protects him from that perception.
Position in the jockeys' championship also matters of course, winning solves everything – but the point is that perspective goes out the window in the immediate post-race analysis.
Cruz was lining up a 40-foot birdie putt when contacted by the Post for confirmation that Chadwick would retain the ride, and when he called back, post-putt, he seemed mildly annoyed at the suggestion his former apprentice wouldn't retain the ride – but then again, maybe he just three-putted.
"Yeah, he will run international day, and Matthew will ride, who said otherwise?"
Good point, clearly nobody suggested sacking Chadwick to Cruz's face, although plenty had their say over the fence on Sunday, or since then in the same internet comment threads that, ironically enough, helped make Pakistan Star famous.