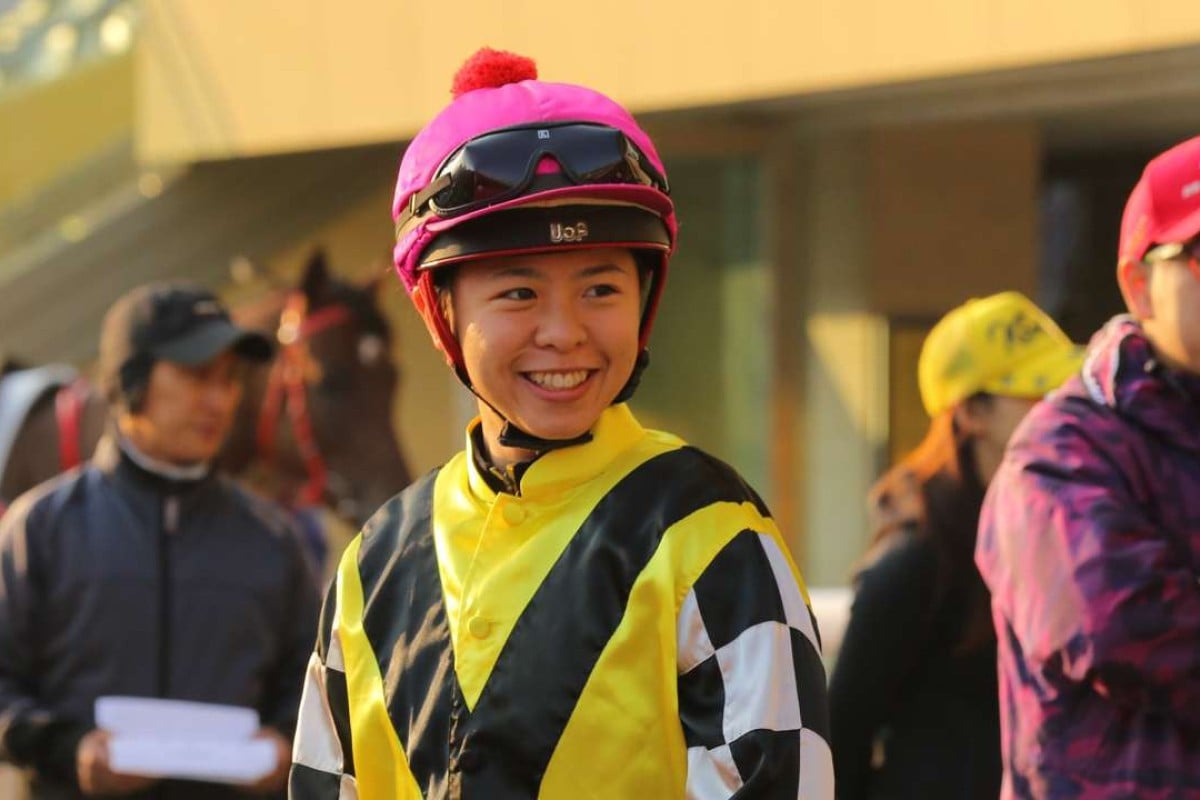 Like many other people, Hong Kong racing's jockeys and trainers have New Year's resolutions, so what are they? No, we didn't actually ask, they'd probably just make something up naff like "lose weight", which brings us to our first resolution, which is from almost every jockey in town right now.
All Hong Kong jockeys – 2017 resolution: lose weight.
With the winter weather and temperature dropping over the last few weeks, jockeys seem to be struggling to shed the pounds. Even famed "lightweight" Joao Moreira hasn't ridden below 116 pounds since International Day. Neil Callan admitted to bumping up his minimum weight a couple of pounds and Zac Purton hasn't ridden below 122 pounds since the big day either. Even youngster Sam Clipperton is struggling to come to terms with the cooler winter weather and it seems like he will miss the gun ride on Bad Boy in the Group Three Bauhinia Sprint Trophy on January 8. Derek Leung Ka-chun has also battled the bulge too and has been riding 119 pounds, rather than the 116 he would regularly make before a frightening fall in late October.
Nash Rawiller and Chad Schofield – resolution: don't get suspended.
Cold weather and weight loss have been the furthest things from the minds of Chad Schofield and Nash Rawiller with the pair holidaying in Sydney and soaking up the summer rays. Still, they have to face the music soon and would rather be riding. Schofield and Rawiller were both suspended by stewards for almost the entire month of December on careless riding charges. Schofield's eight-meeting ban came from a single incident, for his role in the fall that sidelined Jack Wong Ho-nam and Umberto Rispoli with long-term leg injuries.
Only 22, Schofield has a history of falling foul of stewards when it comes to careless riding and as much as he has vowed to stay out of Kim Kelly's post-race reports, it hasn't happened yet. Schofield even started this season with a three-meeting ban that was a hangover from last term, a rookie season where he rode an impressive 32 winners but saw him sit out 15 meetings due to suspension.
It seems that now Rawiller is getting more opportunities, the frequency of his suspensions is also increasing and his current 12-meeting stretch comes from four separate cases. Amazingly, Rawiller has ridden 23 winners and is still third in the jockeys' championship.
Like all good jockeys, these two will adjust and stay out of trouble in the new year.
Tony Cruz – resolution: stop complaining about handicapping.
OK, OK, we get it – Pakistan Star was "crucified" at the weights (but, in our humble opinion, didn't cop it half as bad as the John Size-trained House Of Fun on Sunday when he went up 14 for a six-length win last Tuesday). There was a stage when Cruz was blaming everything on Jockey Club handicapper Nigel Grey. Cruz three-putted one day at Mission Hills Golf Club, yells, "bloody Nigel". Burnt his toast – that was Nigel's fault. Forgot to take the rubbish out? Nigel, again, somehow. It was getting a little bit out of hand and frankly, obsessive.
Now Pakistan Star goes to where he was always headed, the Hong Kong Classic Mile, then the Hong Kong Classic Cup and finally the BMW Hong Kong Derby – all races where he will carry level weights with his fellow four-year-olds. The only thing that will get Pakistan Star beaten now is if he isn't good enough at this stage.
Kei Chiong Ka-kei – resolution: ride confidently again.
There was always going to be an element of bounce back for Chiong, whether it be second-year syndrome or simply the decrease in her apprentice claim. Yet the drop off has been sharp and hasn't been helped by the fact Chiong isn't riding as well as she was during her meteoric rise through the latter half of her astonishing, storybook rookie season.
As much as she has seemed shaky at times, the 23-year-old has still ridden 13 winners so far this season at a respectable strike rate. Recent returns had been lean though, before Tuesday's dirt win on Travel First, her 50th career win, KK had won one from 36 rides prior. As the end of Chiong's claim rapidly approaches and the reality of riding on equal terms with her counterparts hits home, Hong Kong's only female rider needs to build some momentum to carry her through to the next phase of her career.
Happy Valley ground staff - resolution: don't leave rakes lying around.
This one seems kind of obvious, one of the first things any kid learns is that leaving rakes lying around is dangerous. Now we can add leaving him leaning against or sitting on starting barriers at racetracks.
Well, that's not as dangerous as it is expensive. HK$126 million in bets were refunded in October when a stray rake's metal handle caused the barrier's electronics to misfire.