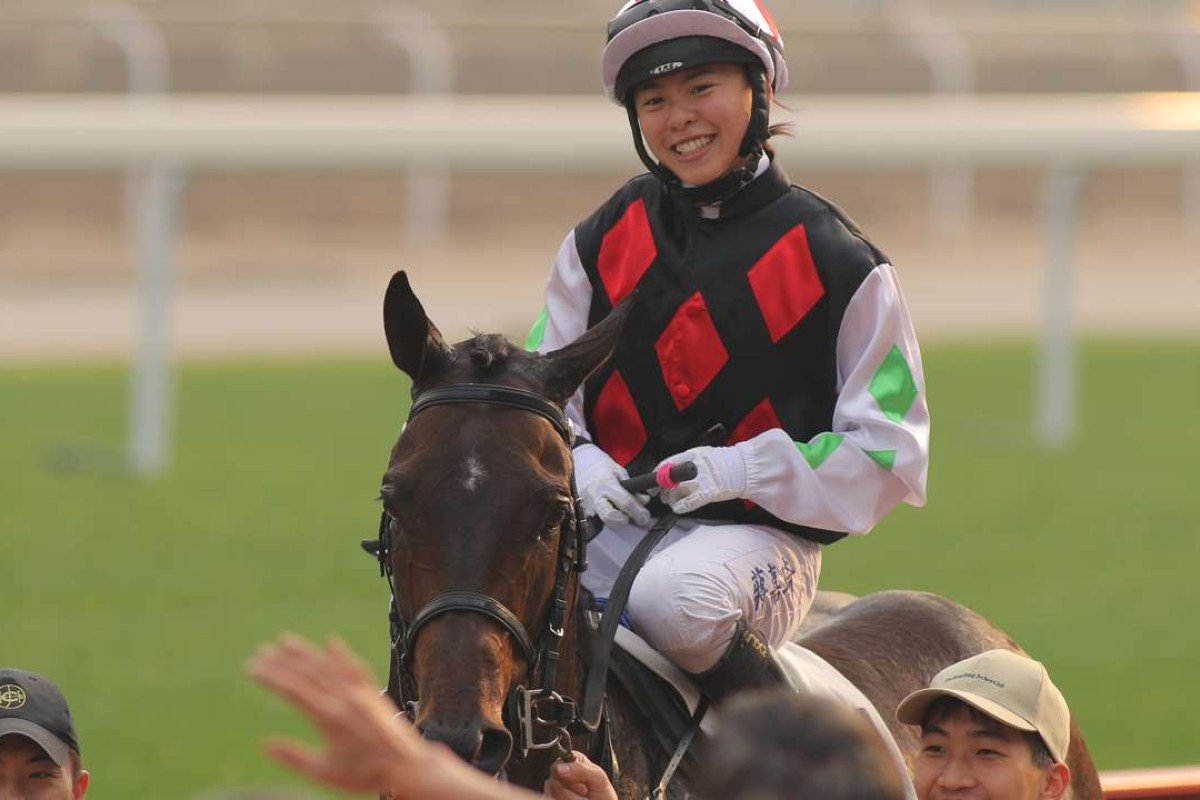 The apparent case of "second-year syndrome" for star apprentice Kei Chiong Ka-kei has been one of the most discussed topics of conversation this season but KK let actions speak louder than words on Sunday at Sha Tin.
A double by Hong Kong's only female rider, including one win where she displayed her trademark driving finish in a head-to-head duel with Joao Moreira has some convinced "KK is back".
Trainer Tony Millard was the beneficiary when Chiong refused to give up on Five Up High and helped the horse fight back under Money Boy, who had clearly headed the leader for Moreira.
"I don't know what has happened but something has changed from last season to this season. I don't know what it is but she certainly hasn't been riding as well," Millard said. "She rode a superb race and she is a better rider than what she has been showing this season."
Chiong combined with Millard for nine wins last season but Sunday's Class Four success was the pair's first victory from 25 tries in 2016-17.
"She came back to the ATM and it paid off," Millard quipped, referring to his initials.
Chiong rode 37 winners last season, her first, finishing sixth in the jockeys' championship, clinching the Tony Cruz Award for leading local rider and beating Moreira for the title of most popular jockey.
The 23-year-old seemed hesitant to admit that her performances had been subpar in her second season, even if many critics believe she hasn't ridden has well, and she claimed it was a simple case of mathematics.
"Of course, it is harder when you lose your claim, from 10 pounds down to seven and now five pounds," she said. "It's harder to get those winners, but I am doing as much as I can to improve each meeting. I'll just keep doing my best and working hard."
All-theway wins on Five Up High and Sky Hero gave Chiong a more respectable 15 wins for the term and a welcome confidence boost approaching the halfway mark of the season.
"My confidence is starting to build up more and, of course, winning races helps," she said, before stating that outriding her claim was her next goal. "I have 18 more wins to go."