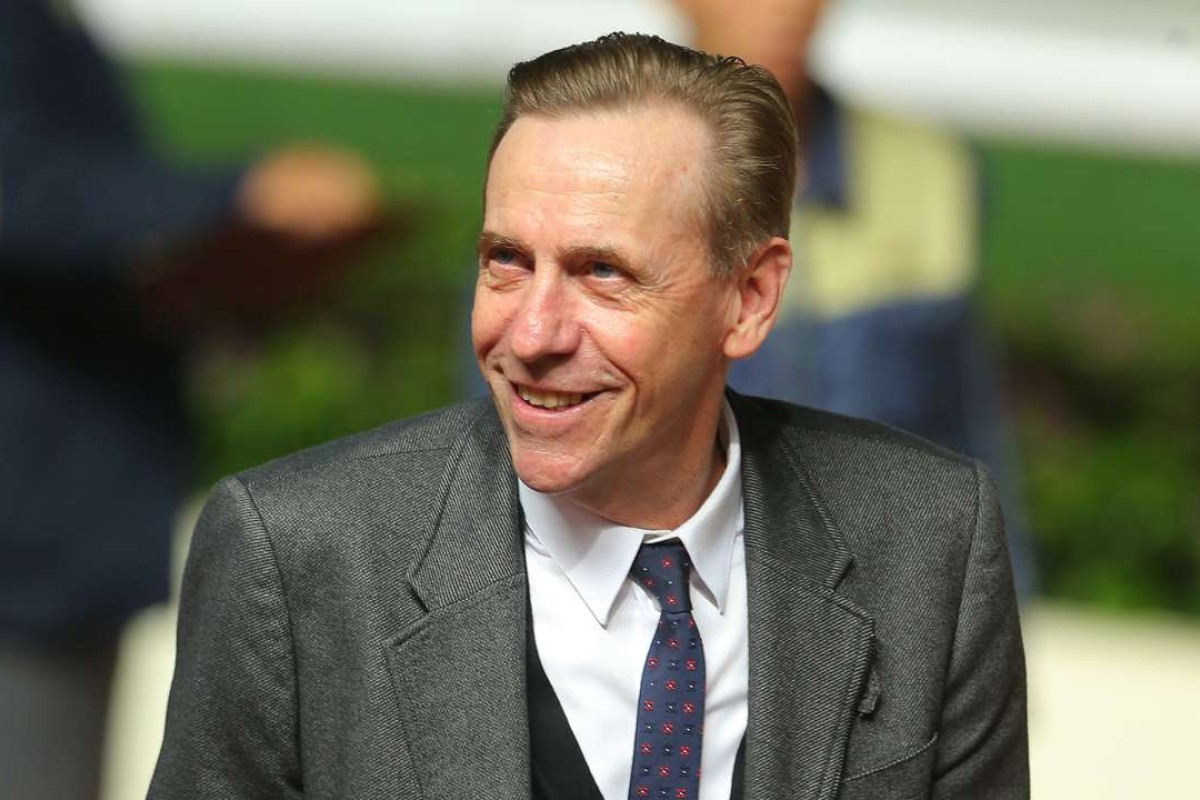 There is a special talent to getting horses to win at their first racecourse appearance and not that many trainers are good at it but John Size again underlined this as one of his standout talents when Nothingilikemore won so brilliantly on Sunday.
In fact, Size at present is arguably in the most devastating form of his entire Hong Kong career.
One of the stats we like to keep track of is how many wins trainers (and jockeys for that matter) are registering, on a rolling basis, for their most recent 100 attempts.
While the number one jockey in his peak runs during a season will get to 30 wins per 100 at times, trainers rarely break through 20 for obvious reasons. Riders are not tied to particular horses, while trainers are stuck with the ones which might have a single win in them and are still taking up box space after they've had their moment.
At present, Size has 23 wins from his last 100 or, to be more accurate still, from his past 94 runners. That has not been an illusion that he seems to be winning with unusual frequency of late.
Only three of his winners this season – Beat The Clock, Nothingilikemore and Western Express – came at their first start for Size, and only the first two were racecourse debutants, but his record at the first-up caper makes interesting, perhaps profitable reading.
Getting a horse ready first-up is a very nuanced piece of training. Too much work is not ideal, nor is too little – it's a Goldilocks scenario that has to be just right.
To compare Size's first-up performances with the general competence, we've looked at figures since September 2006, so 10 completed seasons plus almost half of this one.
John Size's Nothingilikemore goes straight into the black book after a terrific debut at Sha Tin
First starters for everyone but Size (both raced and unraced overseas) have lined up 3,657 times and 201 (5.49 per cent) have won. Size, in the same period, has had 276 first-time Hong Kong runners for 46 wins or 16.67 per cent, and his scores for both seconds and thirds are more than double the general average.
Now throw out the first starters which are unfancied and everybody, of course, improves. For horses paying $110 for $10, or less, the total not trained by Size comes to 738 starters for 129 winners – a much better 17.48 per cent strike rate but Size comfortably outperforms it with 24.56 per cent and almost exactly half Size's first-uppers in the betting finished top three.
Zero in on Class Four, where we find what John Moore sometimes likes to refer to as Size's "B52 bombers" – 52-rated griffins – and his dominance is greater still.
In the time space we're looking at, Size has won with 35 of 170 horses making their first appearance at a race meeting anywhere. The next best is 11, by Tony Cruz, Danny Shum Chap-shing and Ricky Yiu Poon-fai, jointly. In fairness, none of those three trainers has had close to 170 new griffin runners in that time, but their percentages still don't even get close.
Perhaps a touch surprisingly, Size also leads on first-starters in Class Three, an area where sheer gut feeling might have said John Moore would lead the way.
John Size collects a treble at Sha Tin and sends Ryan Moore home a winner
The numbers, of course, are much smaller – while we have had a few already this season, we've written here previously how infrequently PPs win at their local debut.
Since September 2006, Size has had eight winners in Class Three at their Hong Kong debut, Moore five and Caspar Fownes, Paul O'Sullivan and Richard Gibson all with four.
In Class Two, both Tony Cruz and Moore head off Size – they've had four each and he has had one – but, since there have only been 15 win in total in 10 years, we start dealing with tiny samples.
Classic Mile (again) reveals little about Derby prospects
Well, we've been down this path before – annually in fact – but what did the Classic Mile tell us about the Derby?
It certainly told us all is well with everyone's winter favourite, Rapper Dragon, who would surely be favourite if they lined up in a fortnight but there were at least some signs that challenges to that standing will come.
Colleague Michael Cox wheeled out the well-worn stat in Sunday's reports – only four Classic Mile winners in 25 years have actually won the Derby as well (and it doesn't improve if you go back further, even to when the Derby was 1,800m at Happy Valley). Well-worn but telling.
The manner of Sunday's race – was actually quite slowly run overall – was an assistance to Rapper Dragon in that he has so often shown a brilliant turn of acceleration over this distance.
Others in the race with an eye on the longer contests ahead were not helped, one or two became keener than their jockeys would have liked, and then there was Pakistan Star who was also posted wide as a result and tried bravely but couldn't finish off. (We've got to say, we preferred him when he was relaxed and minding his business out the back, potentially hostage to the tempo but more comfortable and producing big sectionals rather than being caught in no man's land and neither one thing nor the other, as he was on Sunday.)
John Moore's Rapper Dragon accomplishes Classic Mile mission – Cup, Derby next
As a test of a future 2,000m horse, in short, it wasn't and that is in keeping with the Classic Miles of the past too.
Some very high quality milers – Beauty Flash, Beauty Only and The Duke to name three who later won Hong Kong Miles – have looked the staying goods for the Derby in this race only to be found wanting when it came to the actual staying part on grand final day. Meanwhile, we did see a stayer win the Class Two over 1,800m an hour earlier, Dinozzo.
What's great about the designated Derby lead-ups is that we are kept guessing to some extent right up to the big day, even though the same horses – mostly – will make up the Derby field.
The Classic Cup will be a different style of race to the Classic Mile and the Derby totally different to either of them.
There's still plenty of water to flow under the Derby bridge.