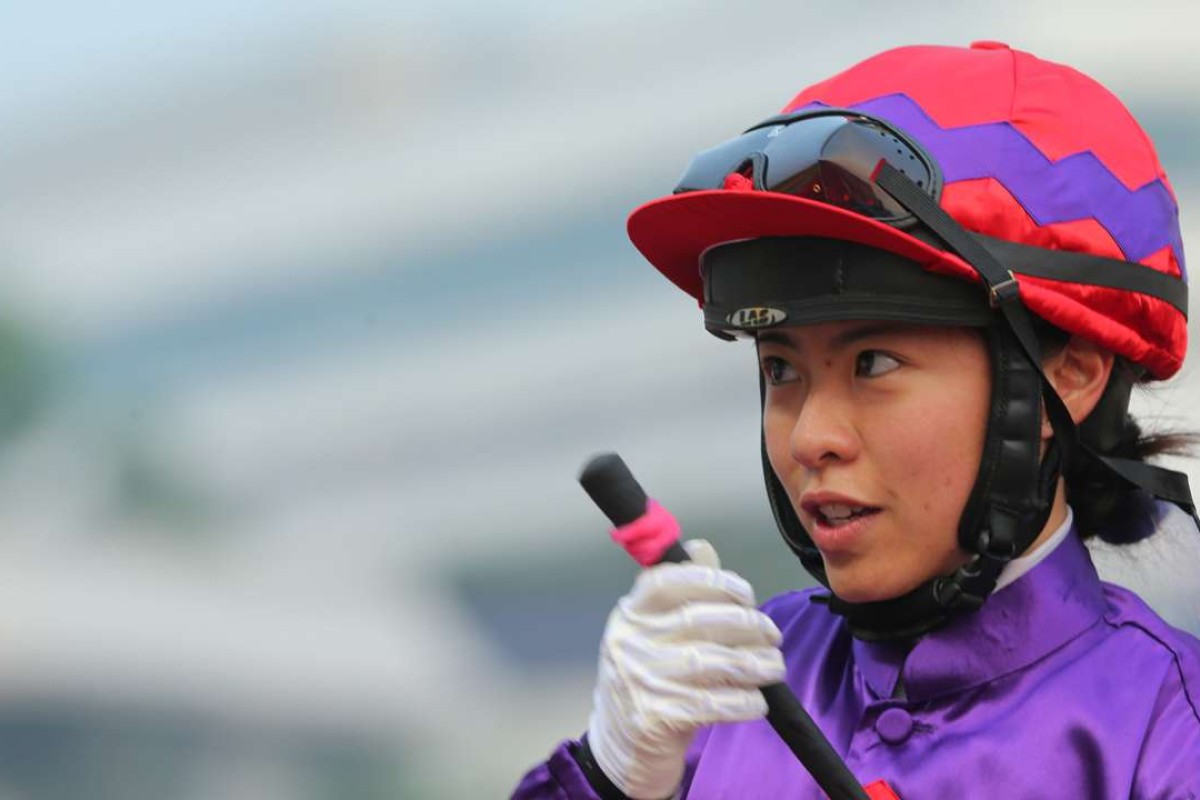 Lunar New Year is not just a time to gamble, apparently, it's a time for reflection and a powerful time to work with the elemental forces for change.
Everything can turn around with a flip of the calendar, just don't forget to clean your house, buy some new clothes, hang a heap of red stuff in your home and stick a couple of lines of Chinese poetry to your front door. Burning things helps too.
Then, once the first day of the Lunar New Year starts don't cut your hair, buy new shoes or clean the house for a few weeks.
In Hong Kong racing the bumper meeting marks a kind of halfway point of sorts, even if we aren't quite there yet in terms of numbers, it is a clear starting over, a chance to cast off the bad vibes and start anew.
So who in Hong Kong racing most needs a fresh start and will be bursting from the barriers to start the second half of the season?
Apprentices and apprentice school alumini
A big part of racing in Hong Kong is the bai sun ceremony, where some roast pigs are cut up, some joss sticks burned and blessings made. Well, at this season's bai sun for the Jockey Club apprentice school a pig must have toppled off a table.
Last season's star Kei Chiong Ka-kei started terribly, looking a shadow of the rider that stole the hearts of race fans and newcomer Dylan Mo copped a careless riding suspension at his second ride.
Then there were the falls and injuries as local riders Keith Yeung Ming-lun hurt his back and Alvin Ng Ka-chun broke his foot playing squash.
Race falls then took a toll, former apprentice school classmates Derek Leung Ka-chun and Ben So Tik-hung missed more than a month each with concussion and five-pound claimer Jack Wong Ho-nam broke his ankle.
Howard Cheng Yue-tin getting suspended for what seems like forever looks a little self-induced, but it still adds to the terrible time local jockeys have had in the Year of the Monkey.
On the struggles of the apprentices; could there be a way to release some of the pressure and ease their progression?
Why not send Mo or Chiong, or any apprentice jockey that has hit a flat spot, back to Australia or New Zealand for a while?
It could be a way to regroup and gain confidence, just as happens in other jurisdictions – primarily Australia, which is still the most proven source for successful riders, whether it be long or short term, for Hong Kong.
Young talents like Chad Schofield and Sam Clipperton did not just take a linear progression from claiming apprentices to stars, they moved back and forth between metropolitan and provincial tracks, learning each time. Gain confidence and outride the claim against lesser opposition in the country, then cut your teeth and learn fast in the city.
As it stands jumping from Matamata midweek to Sha Tin is too much a case of sink or swim for some, but if some breathing space was allowed and more fluidity in the movement of apprentices, maybe there would be more success stories.
Richard Gibson
This one is obvious. Let's set aside the recent Nigerian email internet scam controversy for a moment and cut to the record that has been confounding followers of Hong Kong racing for a while now. Gibson has three winners from 143 runners so far in 2016-17, but he went within a whisker of at least one more winner on Wednesday night when Happy Contender was touched off by Andoyas.
Surely things have to turn around for the Englishman and Gibson even acknowledged the role that the Lunar New year could play in changing up the energy.
"The Gibson stable is starting the 2017 year with a fresh start in the Year of the Rooster and we look forward in fighting back up the ladder."
The best thing about Lunar New Year for an expat is that it arrives around a month after New Year's Day. That means you get a second chance for all of the resolutions you failed miserably at in the days and weeks after January 1. For Gibson, there has to be a simple resolution, win more races, and it might not take much to get things moving in the other direction.
But back to those email scammers, and a few questions that have been hanging out there without answers; why did it take so long for them to get involved in the Hong Kong bloodstock game? Did they feel the bloodstock business was somehow beneath them? I mean, even email scammers have morals, I guess.
With reporting of the Gibson fiasco reaching into mainstream media, word is out now, and trainers and owners will probably start receiving the ubiquitous random emails anytime soon; "Dir Sir, Permit me to inform you of my desire of going into business relationship with you ..." and on to stories about inheritances, lottery wins and 85-rated PPs.
Douglas Whyte
There's no doubt Douglas Whyte has returned with a changed mindset after what he admits was the lowest point of his career. Having already struggled through much of the last 12 months, Whyte suffered metaphorical career stomach punch when he seemed to misjudge the finish in a Group One in Perth.
The ride on Scales Of Justice in the Kingston Town Stakes earned Whyte a month on the sidelines, but the time off also gave the 45-year-old time to reflect.
He looks a different person since his return, literally, sporting a beard.
Now, the South African just needs to decided whether he really likes that beard or not, as once we get through Saturday there's no cutting it off for a while unless he wants some bad luck.