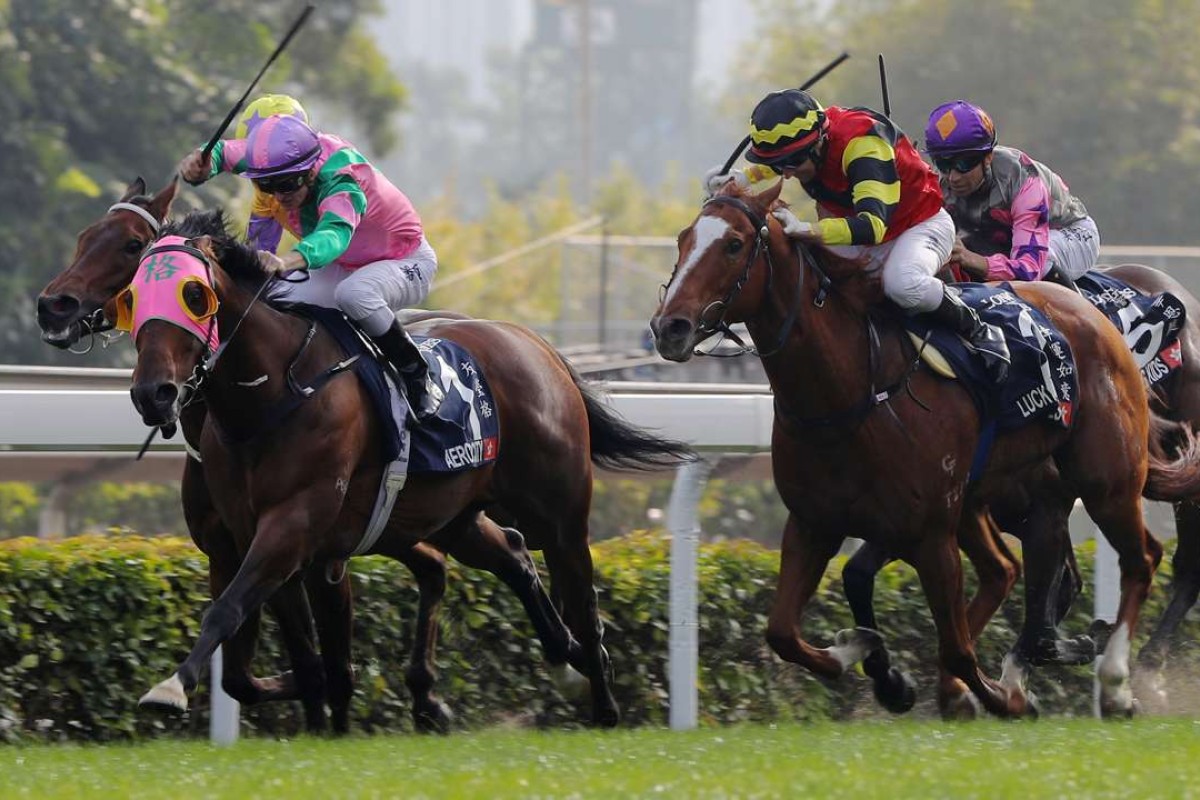 Champion sprinter Aerovelocity won't race again for at least three months and trainer Paul O'Sullivan says he will have no hesitation retiring the eight-year-old if he fails to show his usual spark next preparation.
After winning a second Hong Kong Sprint in December Aerovelocity finished last in last week's Group Two Centenary Sprint Cup and O'Sullivan has cancelled a planned trip to Japan's Takamatsunomiya Kinen.
Not only will the eight-year-old miss a shot at a second Takamatsunomiya Kinen triumph, O'Sullivan indicated the veteran may not race again, with the trainer to keep a close watch on the horse in the lead-up to a possible start in the Group One Chairman's Sprint Prize on May 7.
"He is not going to Japan," O'Sullivan said, before revealing the horse had suffered a "slight set-back" in the weeks leading up to the last start failure. "He had some mild colic and whether the poor performance was because of that or whether time is catching up with him, I don't know, but I would rather be finding out here in May than finding out in Japan. Maybe he has just been to the well one too many times."
O'Sullivan met with Aerovelocity's owner Daniel Yeung Ngai and jockey Zac Purton on Monday and outlined a plan that will see the New Zealand bay gelding kept under a close watch in trackwork and trials in April.
"He will have a number of barrier trials to see if he is right," O'Sullivan said.
Bravest of the brave: Aerovelocity again rises to the occasion in Hong Kong Sprint
"It's still a long way away, but if he doesn't trial well enough and looks like he doesn't want to be there then we just won't run him again, it's as simple as that. He is in the final stages of his career and he has been a grand servant to the stable, so it's important we treat him with the same respect that he gives us every time he races. He might just end up with a very soft finish to his career."
There's no doubt Aerovelocity holds a special place in O'Sullivan's heart, the horse having won five Group Ones and helped lift the New Zealand-born trainer off the bottom of the trainers' championship with his whole-hearted performances.
For the love of speed: Aerovelocity's owner Daniel Yeung a new breed of Hong Kong racing enthusiast
As such, O'Sullivan already has a few different retirement plans mapped out for his stable star – even if the roles don't seem exactly suitable for a horse with a Jekyll and Hyde personality.
Aerovelocity can be quiet around the stables, but famously dislikes other horses and is a handful before races and morning work, becoming fired-up and basically towing his handlers to the track each time.
"If we do retire him, to start with he can spend a few months under a big tree with more grass than he can never eat," O'Sullivan said. "Ideally a career in equestrian sport would be what we would try and find for him. If he is no good at that, perhaps he could be what they call a "nanny gelding", taking care of the weanlings and yearlings in a paddock on a stud farm – hopefully he doesn't try and eat them. However it works out, he will have a nice home, we have a lot of great contacts in New Zealand and we will do what is best for him."