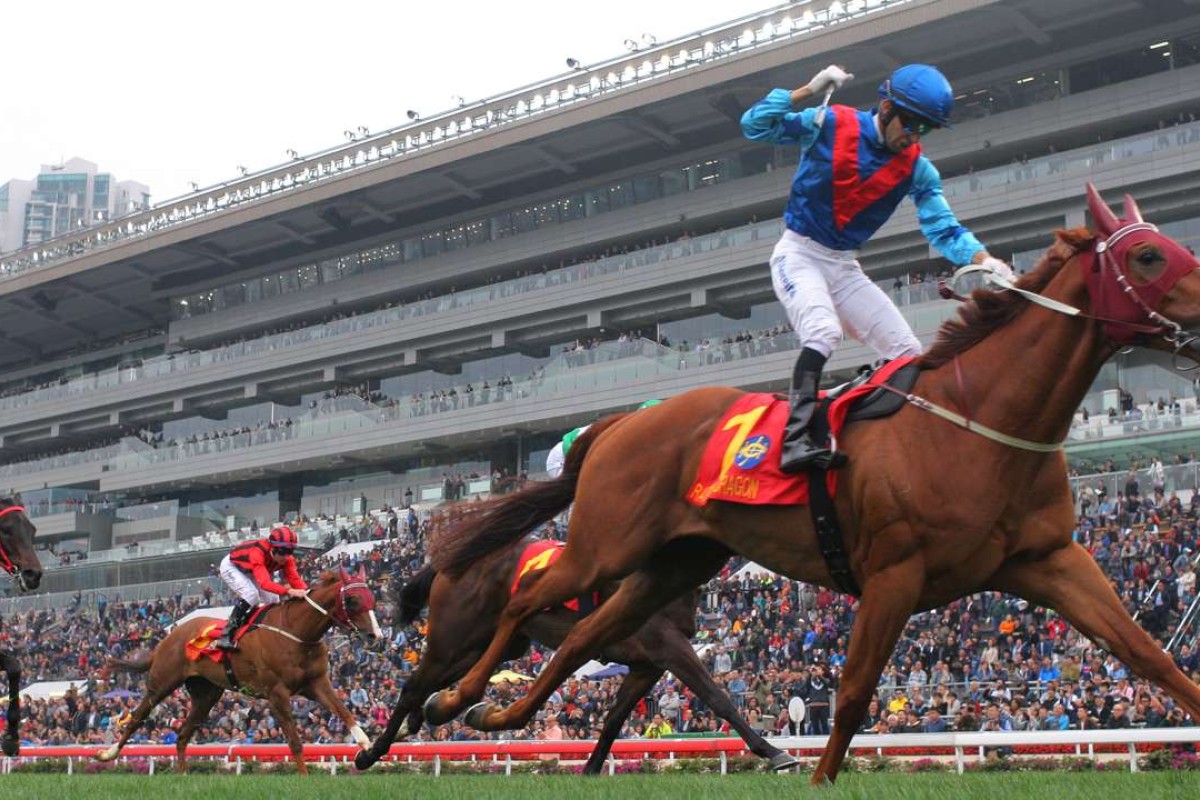 Nothing was as it should have been in the Classic Cup except the scoreboard at the finish as Rapper Dragon defied some historical disadvantages and took the second step to becoming the first horse to claim the four-year-old triple crown.
No favourite had won for a decade and Classic Mile winners don't have a great record in the 1,800m follow-up, which is often a stop-start, messy race but Rapper Dragon never looked like losing this fast-run edition as the odds-on public elect and, while there were some encouragements for the vanquished heading towards the Derby grand final, neither trainer John Moore nor Joao Moreira was providing them.
"He's one of the elite brigade. Joao said he's one of the best he's ridden but he stopped short of saying the best, so I guess he's thinking about Able Friend next week. We had no doubts about him running the extra 200m today and I'll be going to Derby just as confident about the 2,000m," Moore said.
"He got a test. There was quite a lot of speed today, which was a big surprise.
"I had said to Joao to be just behind the pace because I didn't know what to expect with respect to the speed but it was on from the start, he switched off and I don't think the Derby distance will be a problem. If the owner can draw a good gate for the Derby, I think he can repeat this."
Moreira said Rapper Dragon's relaxed nature is his biggest asset going to new territory again on March 19.
"I'm very confident about 2,000m. When he won last time, I said I was surprised John wanted him ridden handy, as he had always come from well back," Moreira said.
"Today, things played out more in his favour when the pace was genuine, he ended up a bit further back but he had the best turn of foot and I hope he can do the same in the Derby. He's a special horse."
The ups and downs of life as a pinch-hitting jockey
Another special horse, internet idol Pakistan Star (Silvestre de Sousa) redeemed his reputation with a switch back to his old tactics, charging home for a one and a half length second, with the same margin to Seasons Boom (Nash Rawiller). The winner's stablemate Eagle Way (Tommy Berry) ran on into fourth.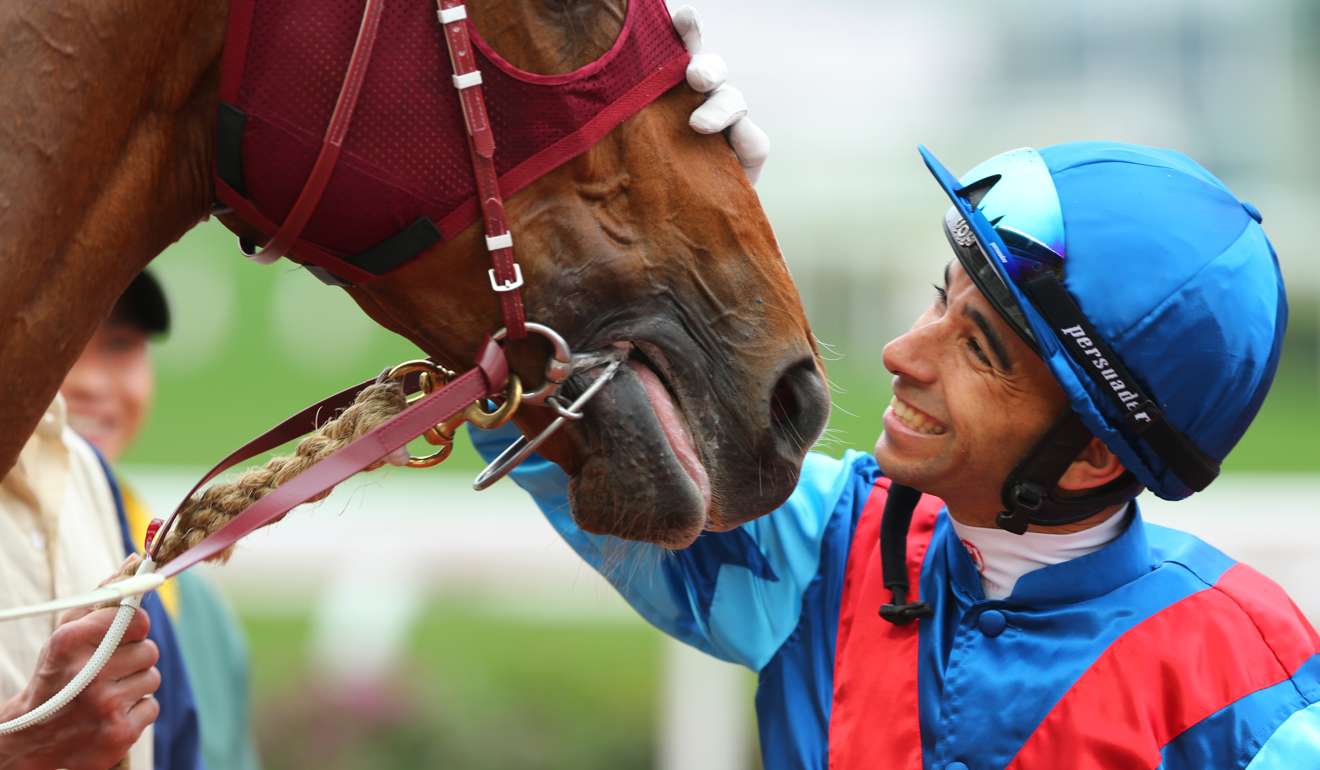 Trainer Tony Cruz said that Pakistan Star lost a lot of ground coming very wide turning for home but he was not buying into any argument about whether the race might have turned out differently had de Sousa stayed inside.
John Moore's Booming Delight secures Derby berth
"A different horse today ridden quietly but he gave away many lengths," Cruz said. "Obviously, he would have been closer if he stayed inside but I told him to go outside and make sure he had clear room."
Rawiller said Seasons Bloom was right on target for the Derby and Berry echoed those sentiments, as well as saying what everyone else was thinking.
"I'm happy. I was run off my legs early, I thought he'd be in the finish at the home turn then he hit a flat spot before he really found the last 150m after I switched my whip over," Berry said. "He's looking for the 2,000m and he'll run well but, for my sake, I hope the winner doesn't turn up."
Sky is Limitless for Peter Ho's Hong Kong Derby hopeful
Moore's other major Derby hopeful, Beauty Generation, was the biggest disappointment fading out to eleventh and Zac Purton was hoping the vets might provide an answer.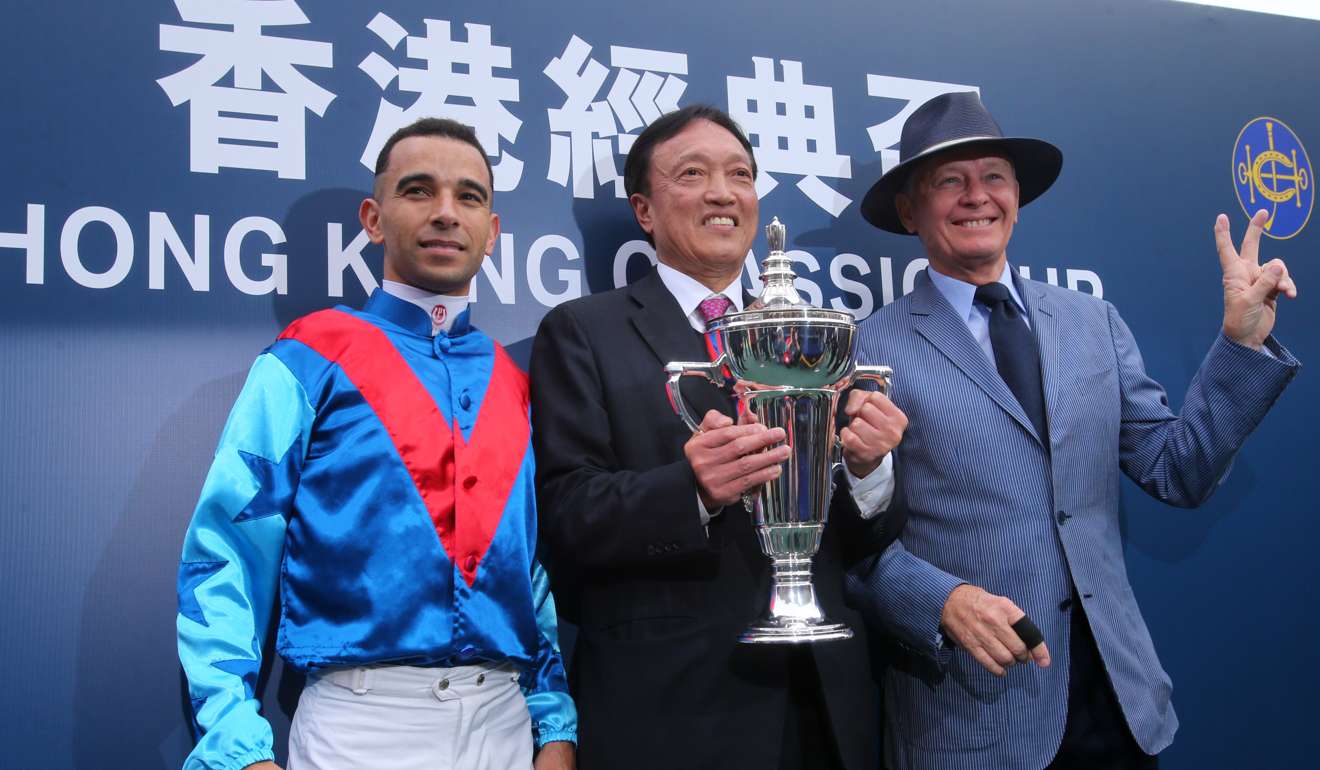 "He might have been close to the hot speed but My Darling, who is a 1,400m horse, sat on my back, cruised past me and finished sixth," Purton said. "We'll see how he pulls up but he looked very disappointing."