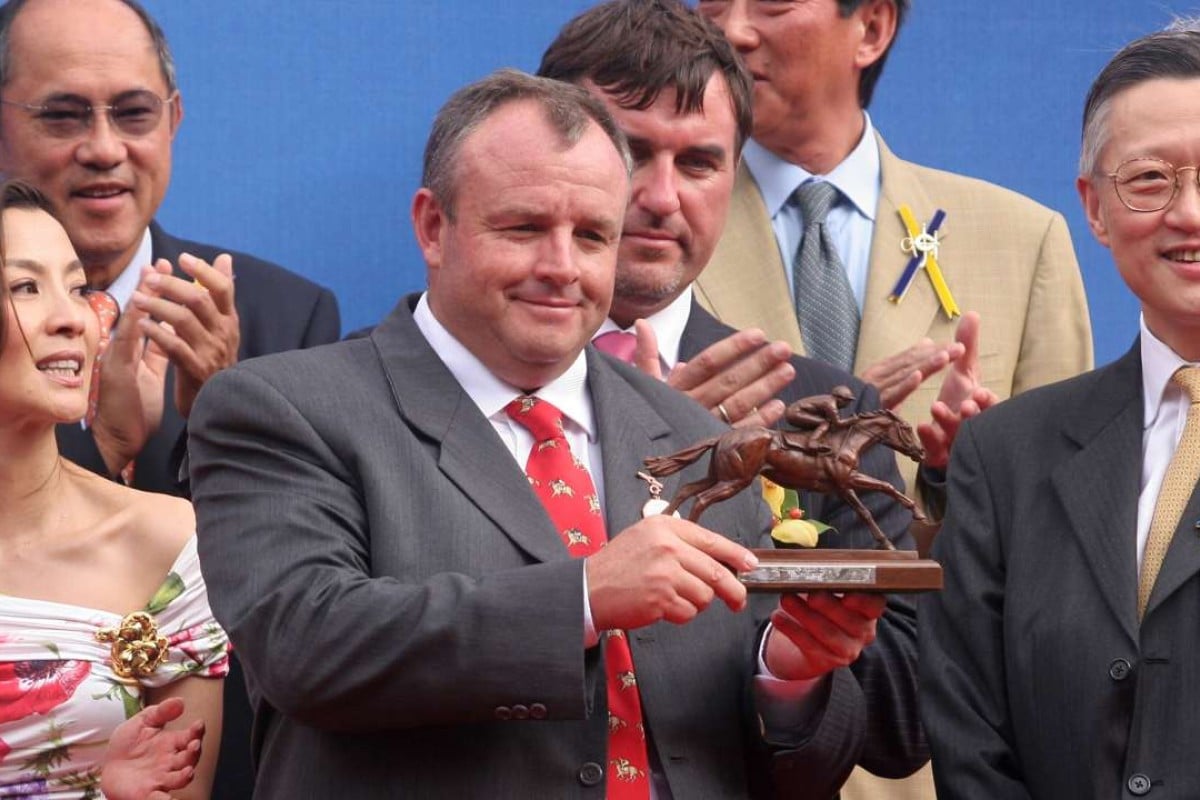 Milestones were the theme of the weekend around the racing world, with champion South African trainer Mike de Kock bringing up his 3000th career winner and Joao Moreira smashing the record for most wins ever at a Hong Kong meeting.
Fittingly, de Kock wasn't able to celebrate the stable's Group-race treble at Turffontein in person as he was at Meydan for Super Saturday.
We say it's fitting because he has taken South African racing to the world, winning features in places like Dubai, England, the USA, Hong Kong and Singapore so the while the volume is impressive, it's the fact he's combined regular local success (he's an eight-time champion trainer at home) with outstanding international achievements that takes it to the next level.
Unfortunately, his weekend did have one sour spot with globetrotter Ertijaal having to be euthanised after fracturing a sesamoid just after the start of the Group One Jebel Hatta.
For Moreira, it was just a ridiculous display and highlights what makes him the best jockey going around.
While he had good rides, only three started 2-1 or shorter, and one of them, Volitation, actually finished 10th.
Just great as Joao Moreira rides record eight winners in one day at Sha Tin
Here's the list of winners and their starting price:
Easy Touch: $3.15
Dashing Dart: $3.50
Mr Stunning: $1.85
Victor Emperor: $6.10
Cool And Neat: $5.80
Beat The Clock: $1.90
Mighty Maverick: $7.15
Prawn Baba: $3.15
And remember, most of them are only that short because he is riding them. The punters love the Magic Man and his runners are generally unders.
Using a cross-sport analogy, you can see when basketball players can catch fire and are in "the zone", but it's hard to imagine a jockey doing the same thing. That was until Sunday. Virtually everything Moreira touched (except Volitation) turned to gold.
Anyway, a tip of the cap to two stars of world racing who deserve all the accolades they receive for marvellous achievements.
On Saturday, the Group One New Zealand Derby was run and our hearts go out to Derek Leung Ka-chun.
Leung made the trip from Hong Kong down to Ellerslie to ride Cha Siu Bao, but the three-year-old put on a rodeo display straight after the start and took no part in the race.
The jockey summed it up perfectly.
"My saddle slipped back at the start and he had a buck," Leung said. "It was over after that."
It's a long way to go for some sore plums.
Derek Leung bounces back from buck-jumping trip with Fantastic Eight
Speaking of which, the humourously named Gingernuts (but if we're going to be accurate the chestnut gelding should probably be called Gingernonuts) was too good, delivering Derby success to trainers Stephen Autridge and Jamie Richards, ridden by champion Kiwi jockey Opie Bosson.
Gingernuts isn't entered for the Australian Derby, but there's a chance he'll make the trip across the Bass Strait for the Brisbane carnival.
The runner-up Rising Red has apparently attracted the interest from some folks in Hong Kong, so don't be surprised if he ends up at Sha Tin for his four-year-old season.
There probably isn't a better example of the petty nature of the state-based Australian racing system than the idiotic clash between the Australian Guineas and Randwick Guineas on Saturday.
Both are Group One races for three-year-old colts and geldings over 1,600m. One is in Melbourne, the other in Sydney.
Horses from both states competed in both races, thus watering down the two contests.
The problem is the head honchos at Racing Victoria and Racing NSW (the two different state racing bodies) are two busy engaged in an appendage swinging contest to actually do the right thing and fix it.
What they don't seem to realise is that the rest of the world doesn't care about state rivalries and sees it all under the umbrella Australian racing. Oh well.
To the actual races themselves and Hey Doc delivered Tony McEvoy a much-deserved first Group One since leaving Lindsay Park and stepping out in his own right thanks to a terrific ride from Luke Currie.

He won't get further than 1,600m, ruling out a Derby campaign, so the Doncaster Mile might be his next big target.
The runner-up was James Cummings' Victoria Derby winner Prized Icon (who was entered for both races but decided to head to Melbourne to avoid the heavy track in Sydney), who looks right on target for the Australian Derby.
The winner of the Randwick Guineas also had a Victoria Derby connection with the Team Hawkes-trained Inference having run third in 2,500m contest.
Those two are now likely to clash in the Rosehill Guineas next start before their grand final during The Championships.
In the other Group One at Randwick, Le Romain held of the fast-finishing Chautauqua in the Canterbury BMW Stakes. There is a chance both go to the Group One George Ryder Stakes, but they'll be competing for second if they do as neither will be a match for Winx.
It was Super Saturday at Meydan, the dress rehearsal before the big Dubai World Cup night on March 25 but the dirt racing was a bit formulaic. There were four dirt races and the leader won all of them.
Probably the best example of position in running meaning more than anything was Long River, who took out the Group One Al Maktoum Challenge R3.
He was beaten 47.5 lengths last start and started at 25/1 but jumped on the bunny and won easily. Even the trainer was surprised at the form reversal.
You'd think it's unlikely he'll replicate the result on World Cup night.
The Group One Jebel Hatta on the grass was taken out by Decorated Knight in a tight finish, with most set to progress through to the Dubai Turf.
Considering that looks a pretty even contest, you have to wonder whether there are any pangs of regret from the owner of Werther after he pulled the pin in what looks a very winnable event.
Dubai stocks depleted as Werther pulls out, while Peniaphobia and Lucky Bubbles also stay home
Last year's Sheema Classic winner, the Roger Varian-trained Postponed, had his colours lowered by Godolphin's Prize Money thanks to a peach of a ride by Adrie de Vries, who shut the gate on Andrea Atzeni in the straight. With even luck they'll probably swap those positions around when they clash again.
And finally, here's a youngster to keep an eye on from Japan.
Cadenas has now won three of five (second in the other two) and added a second feature win to his resume by taking out the Grade Two Yayoi Sho in impressive fashion at Nakayama on Sunday.
The son of Deep Impact is on his way to the Grade One Toyko Yushun (Japanese Derby) in May.