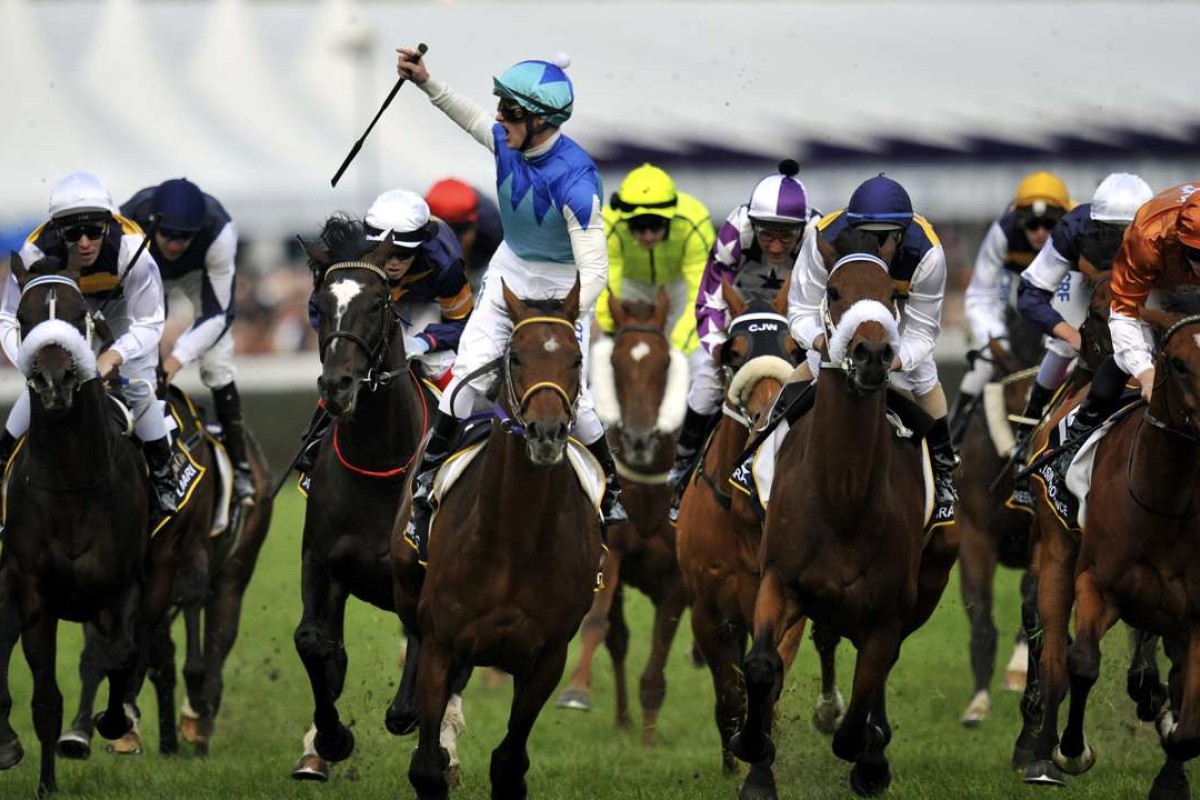 In this week's edition of "silly ideas in Australian racing" we bring you the sacrilegious notion of changing the Caulfield Cup to a weight-for-age event in an effort, at least in part, to pander to an Asian audience.
Well, if Asian horses and the billions of betting dollars they bring are what you are after, Australia, there might be some other things you want to consider, in particular the unnecessary over-watering of tracks and seeming insistence to prepare softer ground for race day.
First of all though, changing the Caulfield Cup conditions belongs in the "if it ain't broke, don't fix it" category, and this proposed move is just another tear to the fabric of what has made, or did make, Australian racing unique, and that is competitive, Group One handicaps.
The issue isn't about maintaining history, it's about change for the sake of change, or worse still, change for the sake of self-interest – and there was absolutely nothing wrong with the Caulfield Cup as it was, other than a ever-shrinking weight spread, but that's a nation-wide malaise.
Oh for an overarching national governing body, well, there is one, but one that actually has the power to make meaningful decisions around race programming.
Part of the rationale, if we can call it that, for the change is that a 2,400m weight-for-age race would be more likely to attract Japanese horses, and subsequently, allow Japanese punters to bet on the race.
The Japan Racing Associations tote holds on overseas events have been above expectations since simulcast betting was allowed last year, but locals are only allowed to bet on races where a Japanese horse is competing.
Japan bet US$6.5 million on the 2016 Melbourne Cup, an amount that pales in comparison with the ludicrous single race holds for features in Japan that can top US$350 million, but is still significant by western standards.
Why the Caulfield Cup, a 'mere handicap', attracts more Hong Kong interest than Champions Day
So the Melbourne Racing Club, the host of the Caulfield Cup, want a piece of that pie. The Melbourne Cup turnover figure is even less than what could be expected in future, given that the publicity push from the JRA was quiet and the horse competing, 50-1 shot Curren Mirotic had a relatively low profile.
Another piece of reasoning offered for the change was that the switch to WFA would make the race "penalty free", meaning that if a horse was to win the race it would not attract a re-handicap and be forced to carry more weight in the Melbourne Cup.
It is possible that it would give the race more star power, as horses like Hartnell have skipped the race previously – even if the distance seems tailor made – in an effort to preserve their weight.
So that idea had some merit, and then somebody checked the rule book, bookmaker Rob Waterhouse pointing out that the race winner would still be eligible for re-handicap. So much for that then.
The explanation for Cox Plate winners being penalty free is that only 2300+m set weights winners get an MC penalty.

— Rob Waterhouse (@RobWaterhouse) March 9, 2017
Still, weight-for-age conditions might make it more likely a star would run, but how many horses, the lower-ranked handicappers, won't be there when connections are faced with the prospect of a dominant group of horses, or even a champion as odds-on favourite.
The prospect of a small field – a turnover killer anywhere – is very real, and this is ignoring the fact that the race is seven days before the Cox Plate, the so-called "Australasian weight-for-age championship" at Moonee Valley – there's that lack of cooperation issue again.
The race would also run the risk of simply becoming the Caulfield Stakes Mark II (a race contested by three horses this year as Winx scared everybody away).
The same horses, from the same dominant stables, racing each other every two weeks at the same conditions – if you want to know what that looks like take a peak at Hong Kong's copycat open-age Group Ones right now.
Jameka to show QE II Cup credentials in the Group One Australian Cup
And here's the sting in the tail that the desired "Asian invasion" could bring.
For years northern hemisphere trainers like Dermot Weld, and even local trainers of horses that preferred softer ground, have actively and publicly campaigned to have tracks watered and "made to order".
So how long before a Japanese trainer turns to Melbourne Race Club officials and says, "we want the track like concrete or we won't run"?
It might cause a stir, given the ridiculous policies adopted by many race clubs in Australia, where it seems "dead four" is the new normal.
The Asian experience and punter preferences, might be the best piece of evidence there is to support the fact that punters love firm going, maybe because it means one less variable, or simply because what we have become accustomed to.
So if the MRC want to want to give us a watered down Caulfield Cup, the ground staff might not be watering anything else, either, when it comes to race week.