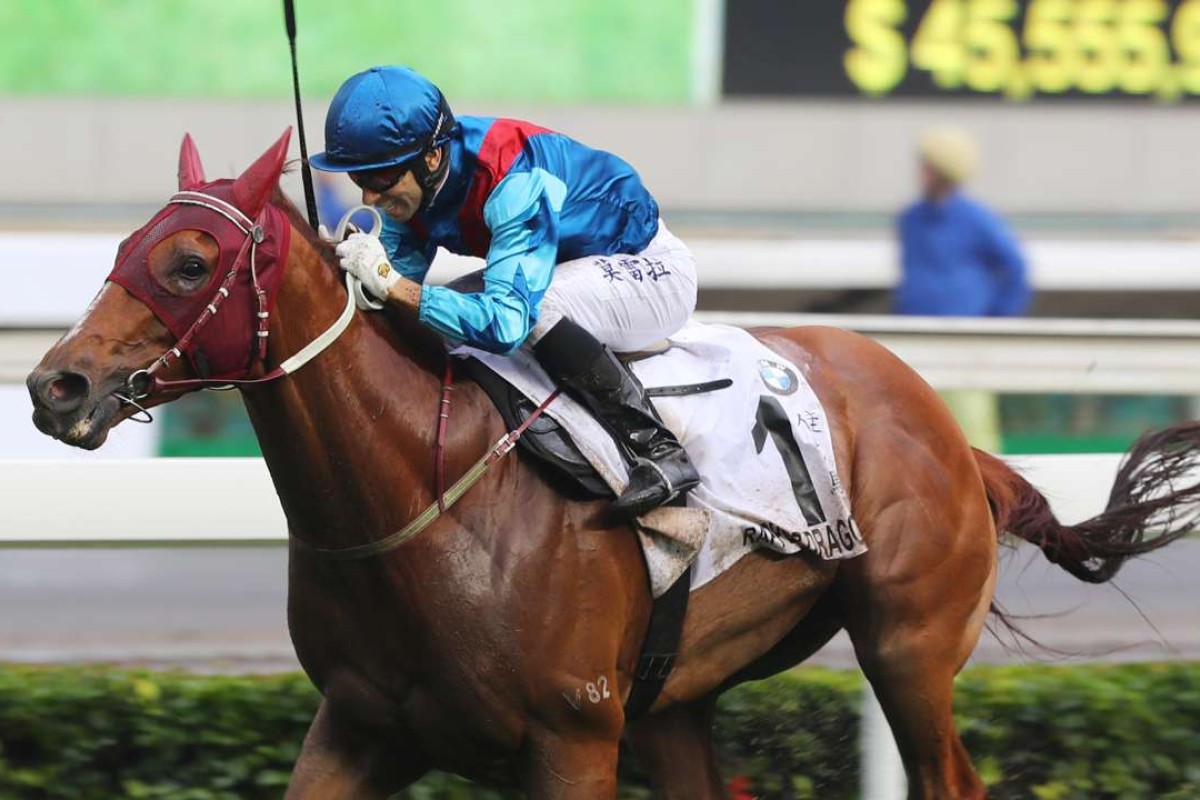 Derby hero Rapper Dragon looks well placed to take the next step in the Group Two Chairman's Trophy (1,600m) on Sunday at Sha Tin but how the race turns out could have a lot to do with a surprise factor in claiming apprentice Kei Chiong Ka-kei.
The John Moore-trained Rapper Dragon (Joao Moreira) drops back from the 2,000m of the Derby but he does look a fairly versatile type who should handle that.
He ticks every box in terms of his form, with three consecutive wins lately in the four-year-old series, he is unbeaten over the Sha Tin mile and he has youth on his side.
He even has an advantage over many Derby winners going to open Group races in that he has already been exposed to his elders as he came through the classes last season.
'The biggest moment of my career' – Joao Moreira wins Hong Kong Derby with Rapper Dragon
This has been a race for up and coming milers over the years and, all things being normal, Rapper Dragon should add to that record but the surprise influence on the race is Chiong and her control of the pace on Horse Of Fortune.
Horse Of Fortune looks a ready-made leader, with Contentment (Brett Prebble) more inclined to sit off a leader or box seat or he can get keen and the remainder not really geared for going forward, at least not with any real venom.
The problem is that Chiong tends to stand on the brakes when she gets a solo lead and go far too slow for anyone's good, including her own, so how she handles the front role here will be crucial.
Rapper Dragon dominant as John Moore sets new Hong Kong Derby record
If she strangles the speed right off then horses behind her will become shuffled up, some will start to over-race and that will invite a mid-race loop by some of the backmarkers, not unlike the Sha Tin Trophy that Designs On Rome won early in the season in similar circumstances when the lead slowed ridiculously.
And in this race, there are quite a few backmarkers who might be open to that looping suggestion.
Whatever the pace, Rapper Dragon will most likely be camped just behind the speed from a good draw and, with a sound tempo, it's at his mercy when they turn for home but a messy race as described above is probably his greatest danger.
John Moore sets up 'clash of the titans' in Chairman's Trophy with Rapper Dragon move
John Size has added blinkers to Contentment for the first time, although what effect that will have on him is a query. Some horses get keener in the gear and he wouldn't want to be as keen as he was leading two runs ago, but some keener horses relax better in blinkers. So it's a coin toss but Contentment is terribly consistent in normal circumstances.