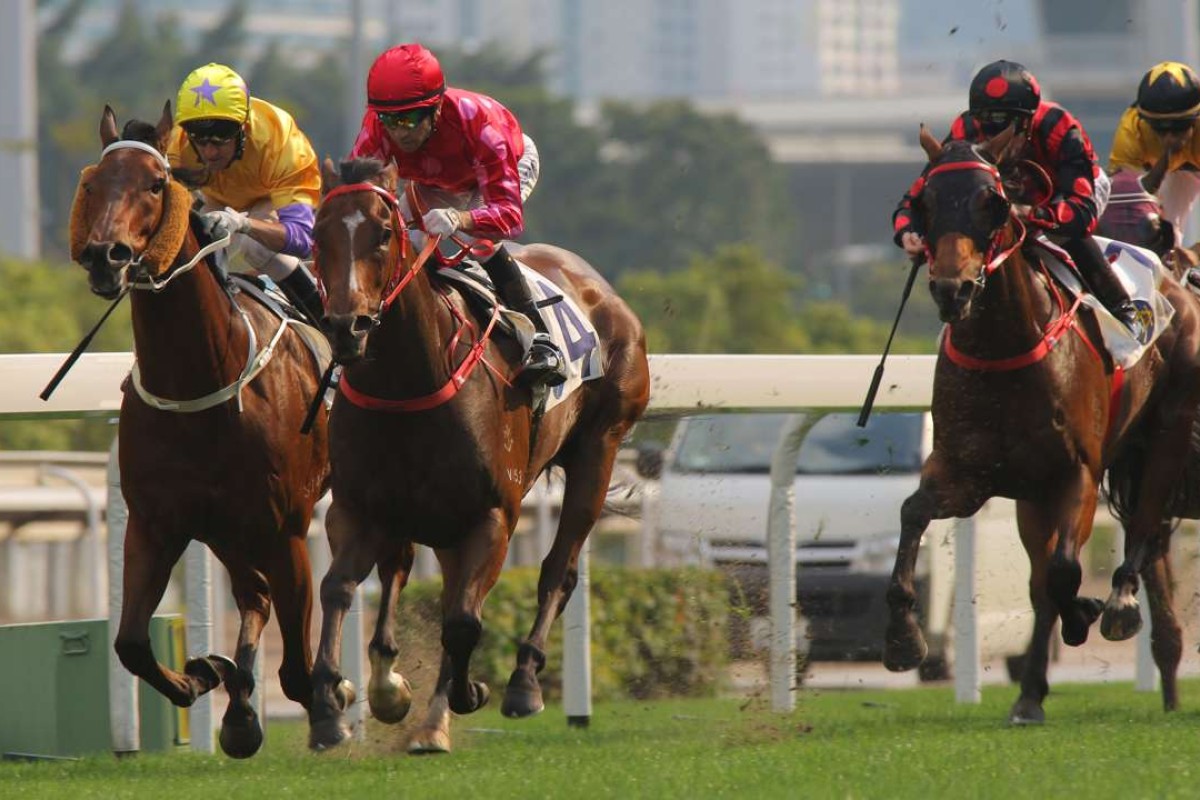 Commingling has really picked up the pace since the British came on board, with last Sunday week's HK$159.5 million in commingling turnover a new record and the British component of that was HK$108.1 million.
Last Sunday's figure for Sprint Cup-Chairman's Trophy day was lower but in the same ballpark and still very significant, and it is stating the obvious to suggest the record won't hold for long at that level.
Commingling – the concept and process of punters placing bets on Hong Kong races in foreign countries and those bets being then channelled to the home pools in Hong Kong – is here to stay, and in ever-increasing numbers. For years, club officials have been suggesting that commingling could provide another five or six per cent of turnover annually, but it is exceeding all expectations.
Plenty of jurisdictions would be quite pleased with the British component alone as the turnover on a pretty standard meeting on April 2 (possibly including England itself).
Hong Kong Jockey Club to focus on customers, China and commingling in 2016-17, says chief executive Winfried Engelbrecht-Bresges
We mentioned in this space a year ago, when the Jockey Club was talking about commingling becoming 10 per cent of turnover one day and its main growth sector, that it perhaps that begged the question: when does the level of commingling require the club to upgrade how it sees the English commentary side of its coverage?
Given that the overwhelming proportion of customers wanted the Chinese coverage, there was, historically, always a part of the club that saw the English coverage as a hangover from colonial days or a necessary evil. In any case, it was not the main priority.
The Chinese language coverage still speaks to the dog but the tail is wagging now and that HK$159.5 million figure was 11 per cent of the total pari-mutuel hold on that day – in effect, an extra race – and commingling is already a going concern of more than US$1.5 billion a year across 88 meetings.
Putting on a show for the world as more punters want a piece of Hong Kong
A key component of the success of the commingling link to Great Britain has been having the UK Racing Post giving worthwhile coverage of Hong Kong race meetings to its customers, in a familiar format for the British punter, unlike Australia, for example, where media coverage is spotty and it shows up in the figures.
But the success of commingling also leans heavily on the English language presentation of the meeting.
Due at least in part to the Chinese and English coverage channels, for reasons of production, being bound together, we have heard various criticisms of the club's simulcasts and even race day coverage.
Giving each coverage independence, no doubt, would be far less cost effective but at what point does the commingling turnover start to make separate channels look reasonable?
Jockey Club should ban apprentices from major races
With what appears to be a relative proliferation of claiming apprentice riders now, and in the near future, the Jockey Club should move to avoid them being thrown into the deep end in important races.
Once upon a time, common sense would have dictated that situation but common sense isn't as common as its tag suggests and the presence of junior riders in Group races carries all kinds of negative potential without any upside.
And while it might be exciting for the rider, that thrill could be tempered by heavy criticism should the apprentice get it badly wrong and mess up their own horse's chance or cause serious interference.
Group Threes are a different kettle of fish – they are handicaps, the apprentices can claim and thereby provide some perceived edge. But, in races which are Group Two and upwards, we're dealing only with set weights and no claims and the lack of an apprentice's allowance is a disadvantage along with their lack of skill and experience.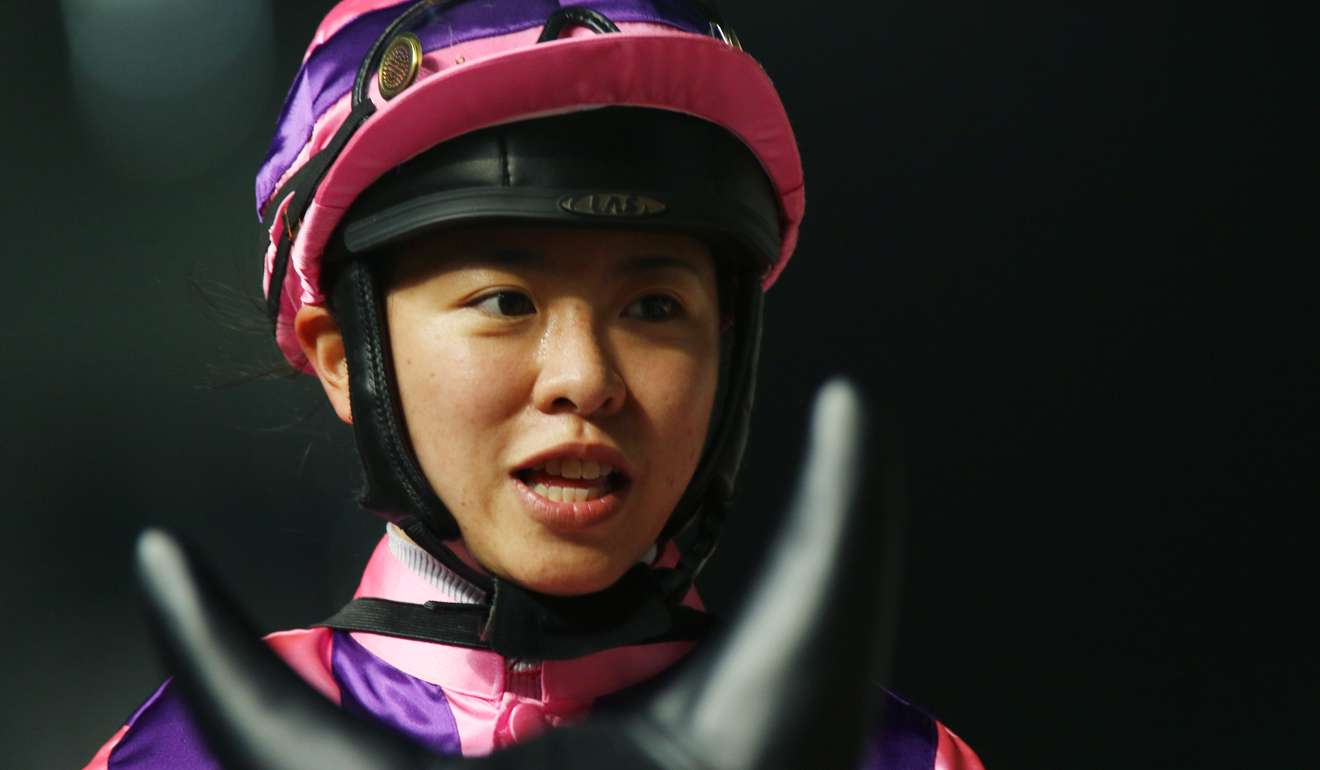 Kei Chiong Ka-kei did nothing wrong on Horse Of Fortune in the Chairman's Trophy and fortunately was on a horse which had no chance in the race, so no-one would judge her harshly, regardless of the result.
But there does seem something amiss when she has a mount in Group Two when there were senior jockeys sitting in the room without a ride.
Expectations are high for new apprentice Matthew Poon ahead of his Hong Kong debut
In addition to the junior riders currently plying their trade, Victor Wong has won 14 of his 89 rides in South Australia and is going great guns since moving from Tasmania into Matthew Poon Ming-fai's vacant spot with Adelaide trainer Richard Jolly, so he probably isn't that far from a return either.
Perhaps the club should take the opportunity to head it off at the pass rather than find itself embarrassed one day when a Group Two race feature multiple juniors.
Still not sold on protest decision
We will put our hands up and admit to being as surprised as anybody when the stewards upheld Sunday's minor protest in the Sprint Cup and we can only be thankful that it wasn't a protest for first which the panel got wrong.
Of course, millions in bets were still decided by the difference the protest made to the full result, so it remains a very significant decision.
Stewards took the unusual step of inviting the media to view their films on the incident after the last race but, if it was a sales job, it remains unsold here.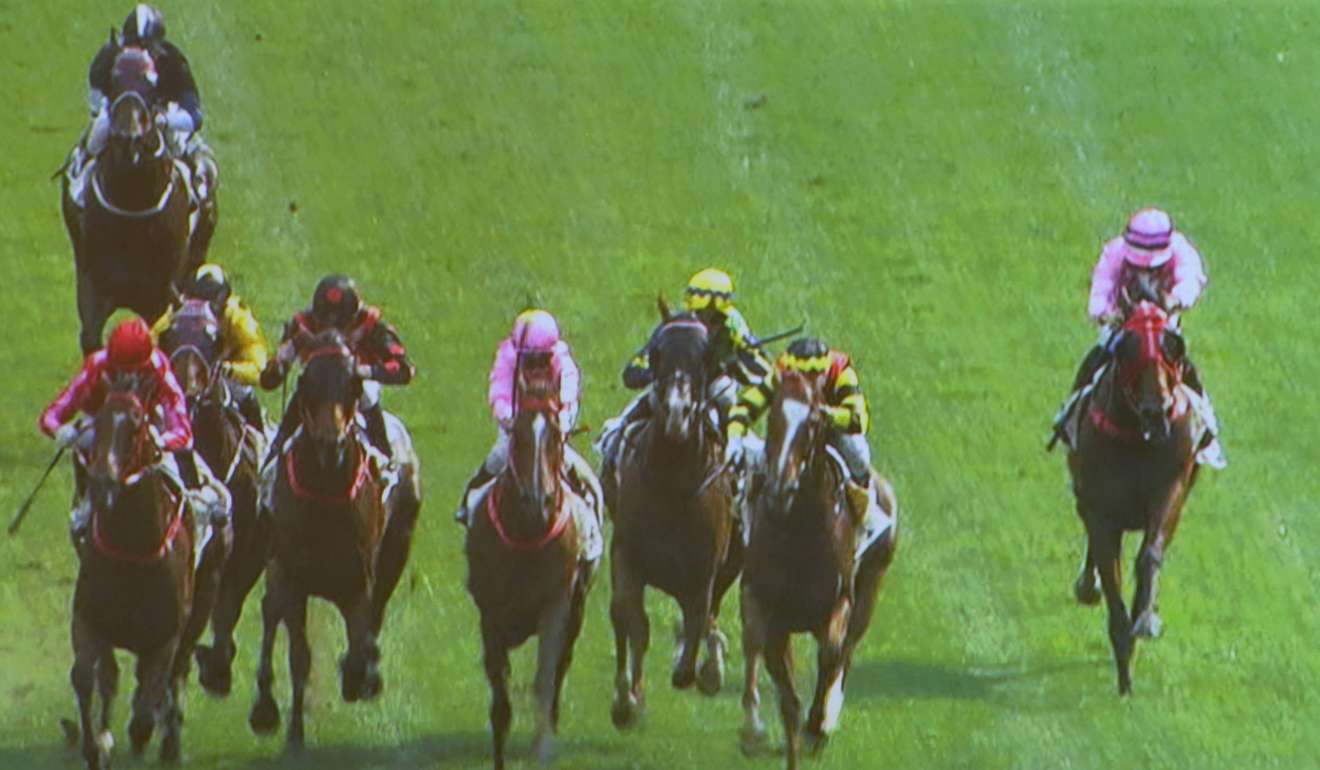 It was hard to find another jockey who had looked at the replay and agreed that Nash Rawiller's mount Blizzard owned the run between Lucky Bubbles and Sun Jewellery, and that was the pivotal point of the decision.
Yes, Blizzard was cut off and yes, it cost him third. No question in either case, but was it significant that trainer Ricky Yiu Poon-fai was the one lodging the protest, not jockey Nash Rawiller?
The tight run really only presented for a stride and a half and it was one of those runs that good jockeys aim for when the run isn't perfectly there but they're hoping to thread their horse into it somehow then make the gap bigger when they get there. Jockeys are right to do it and it's a split second thing that will be borderline right or wrong and, sometimes, they don't quite get there.
Mr Stunning steps up in controversial Sprint Cup
The process was being made more difficult by Sun Jewellery moving marginally left when Lucky Bubbles was initially holding his line and then the run disappeared altogether when Lucky Bubbles rolled in.
Through all of that, Rawiller's mount never quite got to the run between them. Although Lucky Bubbles was only about seven-eighths of a length in front of Blizzard, Sun Jewellery was further ahead of him than that, so it was an awkward fit.
Correct weight was posted, bets were paid and prizemoney will be paid out on protest upheld but we can't get behind it as being the right decision.