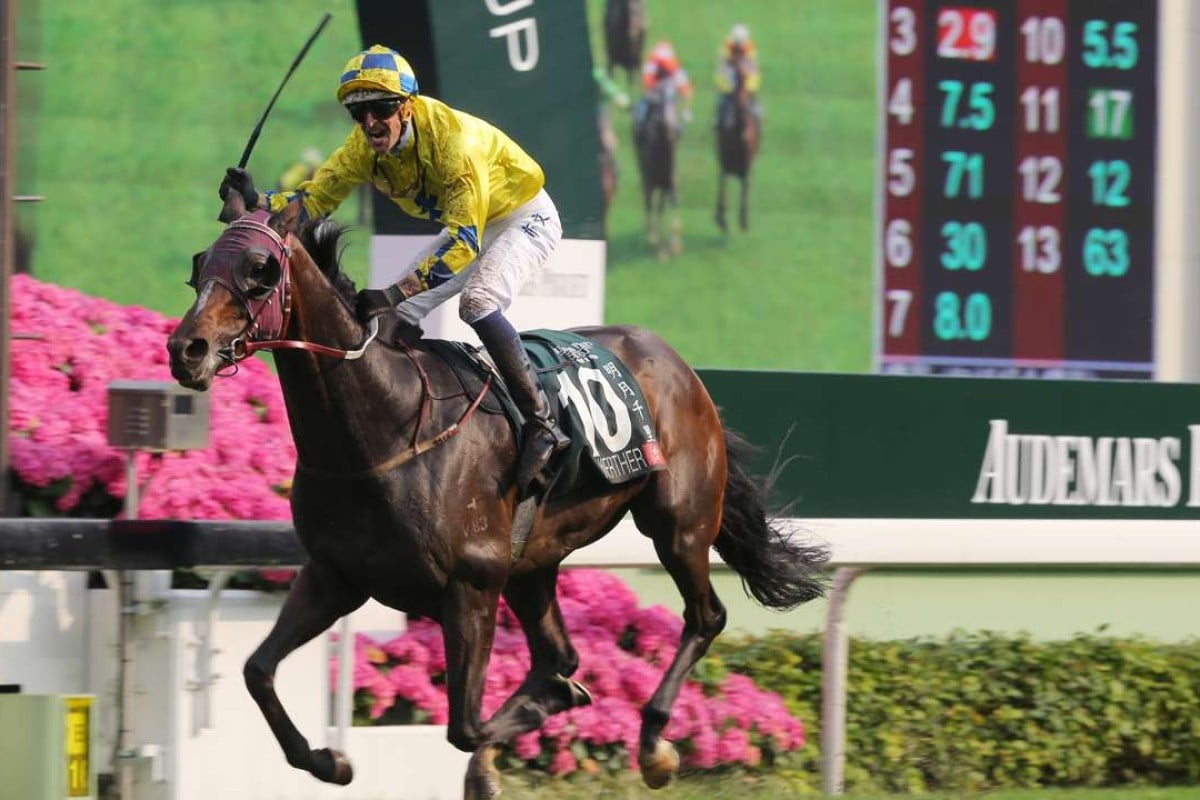 How dire is the reality of small numbers in the upcoming spring Group Ones and is the answer in changing the programme, raising the stakes, doing both, or none of them?
And is the relatively recent obsession with international race ratings becoming a yoke for race clubs everywhere?
The Hong Kong Jockey Club did have some poor fortune along the way – the bout of travel sickness for star Australian mare Jameka was just bad luck, so too the injury to Mike de Kock's Mubtaahij – but there are always luck aspects to getting the right talent for these races, heck, for any international races anywhere.
To get two internationals for the Champions Mile and three for the Audemars Piguet QE II Cup isn't that bad a result. We have, literally, had worse and it has a fair bit on what's been going on for Sydney's Championships.
Two foreign runners for Champions Mile, one for sprint and Mubtaahij out of QEII Cup
The "right horses" are scarce, possibly even made more scarce by a trend in recent years where big races are concerned.
We, the media and the racing public, don't get to see very far into the process of invitation and selection that goes on for these major events but, at this column, we are aware from time to time of flaws in that process and mistakes which have been made as a result.
Some years ago, we know that connections of a promising, improving horse in Europe were keen to come for the Hong Kong Mile as that horse's final start of the year but had the Breeders' Cup as a standby target if Hong Kong was off the schedule.
Alas, the horse was considered short of the required rating or performance level and was rebuffed by Hong Kong, despite the very experienced trainer's assertion that this was a Group One talent.
Weather not a factor for Werther, says trainer John Moore ahead of QEII defence
So, off he went to the US and won the Breeders' Cup Mile. Now a Group One winner, he was back on the shopping list for Sha Tin but connections shrugged, smiled and reiterated: we did say only one race.
The lists of the world's best races are published now on a regular basis and Jockey Club is, justifiably, proud of having far more than its share of them at Sha Tin.
But the double-edged sword of these lists is how they are determined, using the international handicappers' ratings of the first four home, so the obsession now is to get four good ratings past the post first to keep the race rated highly.
When all the kerfuffle was on in Melbourne recently about changing the Caulfield Cup from a handicap to a weight-for-age race, we suspect that there was a bit of this in the mix with whatever other reasons were bandied about.
What a watered down Caulfield Cup would really mean as Aussie racing again ignores tradition
Group One handicaps, by their nature, are "vulnerable" to lower-rated horses performing well and God forbid a Caulfield Cup might be fought out by four bottom weights.
So does this thinking come into play in the selection process and perhaps keep out promising Group Three performers which might want to come here?
If you want to be sure your race rating stays high, it's better to have a small field of highly rated horses, even if some have residual high ratings from distant glory days long gone, than quantity and a few surprise packets.
In the April-May slot, the club did find probably the only vacant lot on the global street for the QE II Cup, Champions Mile and Chairman's Sprint but that does leave it open to the winds of fortune.
Jockey Club to look at prizemoney and positioning of spring features
Last weekend, chief executive Winfried Engelbrecht-Bresges said the club would review whether more prize money or moving the programme around might bring a better result.
So, would it? Well, our own QE II horses would use the Champions Mile as a lead-up, as they did the Chairman's Trophy, but would it work for or against more internationals?
If you look around the region at the most likely jurisdictions to provide a visitor, you've got Australia, Japan or horses coming through Dubai.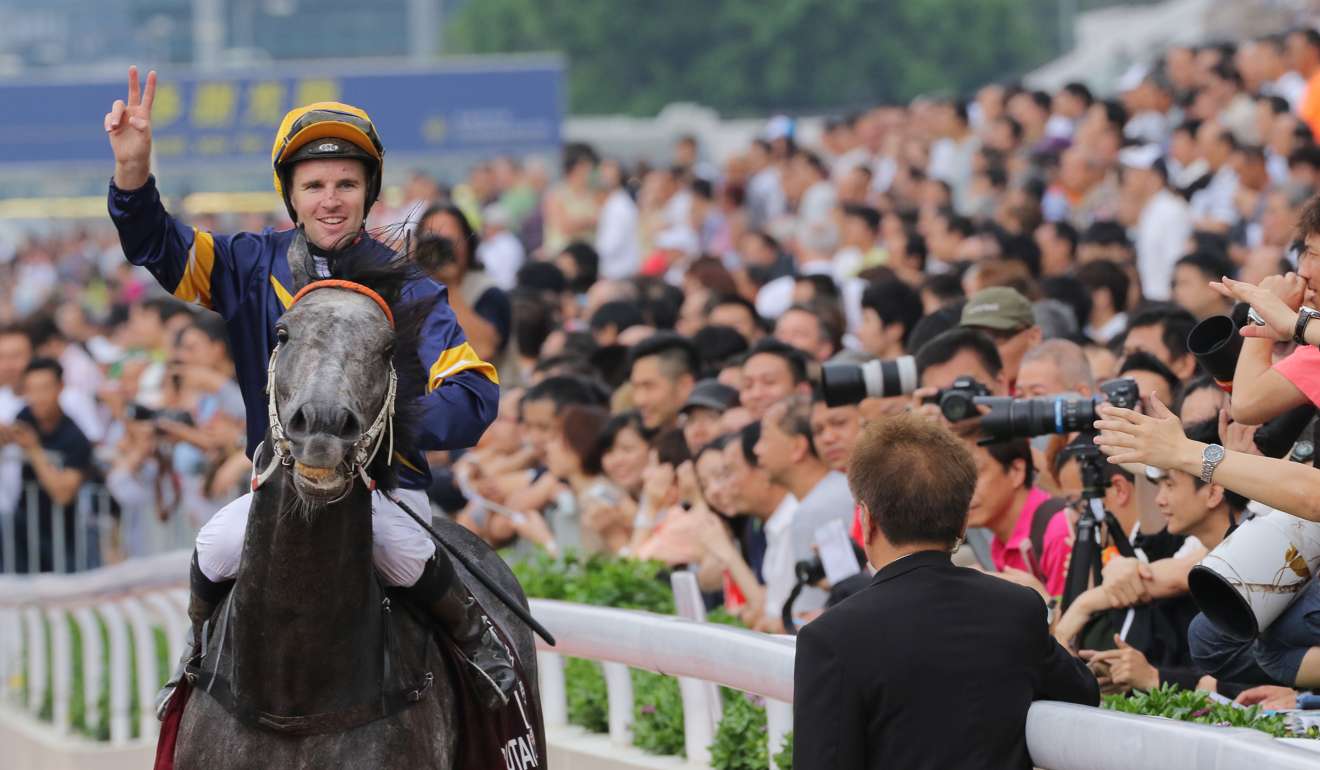 Getting visitors at any time from Australia is tough.Our December international meeting and spring internationals come immediately after the major racing carnivals there, where the top horses race for two months, working up to a peak for races worth millions of dollars.
Hong Kong is rarely more than an afterthought once those battles have been fought and that's why Australian racehorses have played such a negligible role in the international scene here for a long time. Chautauqua's Chairman's Sprint Prize last year was the first Hong Kong Group One, and the first win of any kind here in 14 years, for an Australian-based horse. The big difference was that Hong Kong was always a stated target, not an afterthought.
Magic Legend creates history on his way to the Chairman's Sprint Prize
So Aussies are hard enough to get anyway and moving the Champions Mile back the suggested three weeks, to the date of the Chairman's Trophy this year, would have meant running a week after the Doncaster Handicap, the main mile race in Australia.
Horses from the Dubai World Cup meeting, on the final weekend of March, are always a chance for the QE II Cup in its current placement (unlikely to be changed by more than a week but far more likely not to be changed at all) or for a late April-early May Champions Mile, but that latter path would also be burned by moving the race back three weeks.
Connections still holding out hope that ailing Aerovelocity can be ready for Chairman's Sprint Prize
So that leaves Japan. A worthy target as Japanese milers have been successful here over time, and the move would open up a two-month gap between the Champions Mile and Yasuda Kinen, big enough to satisfy all considerations along the way. Or maybe not.
Would the Japanese come with their very best milers and have them nailed down to target a Champions Mile when they are still two months from what they would naturally consider their major target in Tokyo?
We think they might stay home, use the same Group Two and Three prep races they always have – Yomiuri Mile, Keio Hai Spring Cup, Lord Derby Challenge – and keep their eyes on the Yasuda Kinen.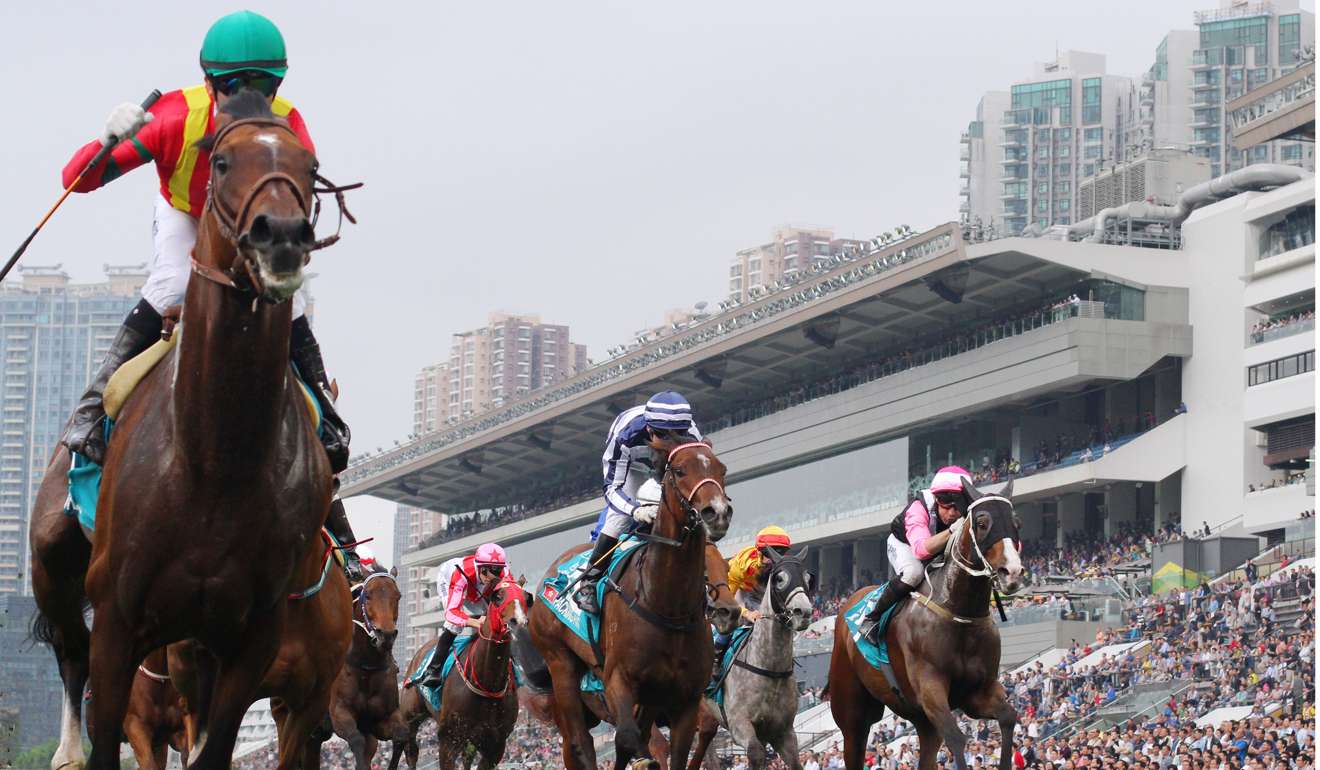 Of course, Maurice last year is the shining example that this double can be contested (although it didn't end well when Maurice was defeated in the Yasuda Kinen) but using exceptions to justify an idea can be fraught with danger.
We have seen this year that having a Group One target at home, the former Group Two Osaka Hai, meant that Japanese middle-distance horses have largely stayed away from the QEII Cup.
Last year, Lovely Day and Nuovo Record used the Osaka Hai as a prep race three or four weeks from their primary target, the QE II, when the race here was not only worth twice as much money but was also a prized Group One.
This year the Osaka Hai went to Group One and became the preferred target, even though a bump in money left it still 20 per cent short of the QE II Cup stake money.
Bouncing back: Not Listenin'tome on song in trial win
Would it make a difference to take the QE II Cup up to HK$24 million or the Champions Mile to HK$18 million, the types of numbers we believe might be considered for stake money increases?
Every time some place or other in the world lifts prizemoney to attract more and better visitors, we get example after example that it isn't all about money.
For quite a few Japanese visitors over the years, prizemoney has been a lesser consideration than Group One status. Majors are very hard to win at home, there aren't that many and they're full of the Deep Impacts or Orfevres or whoever the current champions might be.
Thus, Hong Kong has offered an outlet for Japan's "would-be-if-they-could-be" horses, like Rulership, to bypass those champions and get a Group One on their resume that allows them credibility at stud.
An extra few million dollars won't make the defining difference and, for these stud value purposes, the Japanese probably fancy their chances against our middle distance horses in the QE II more than they would against our milers or sprinters.