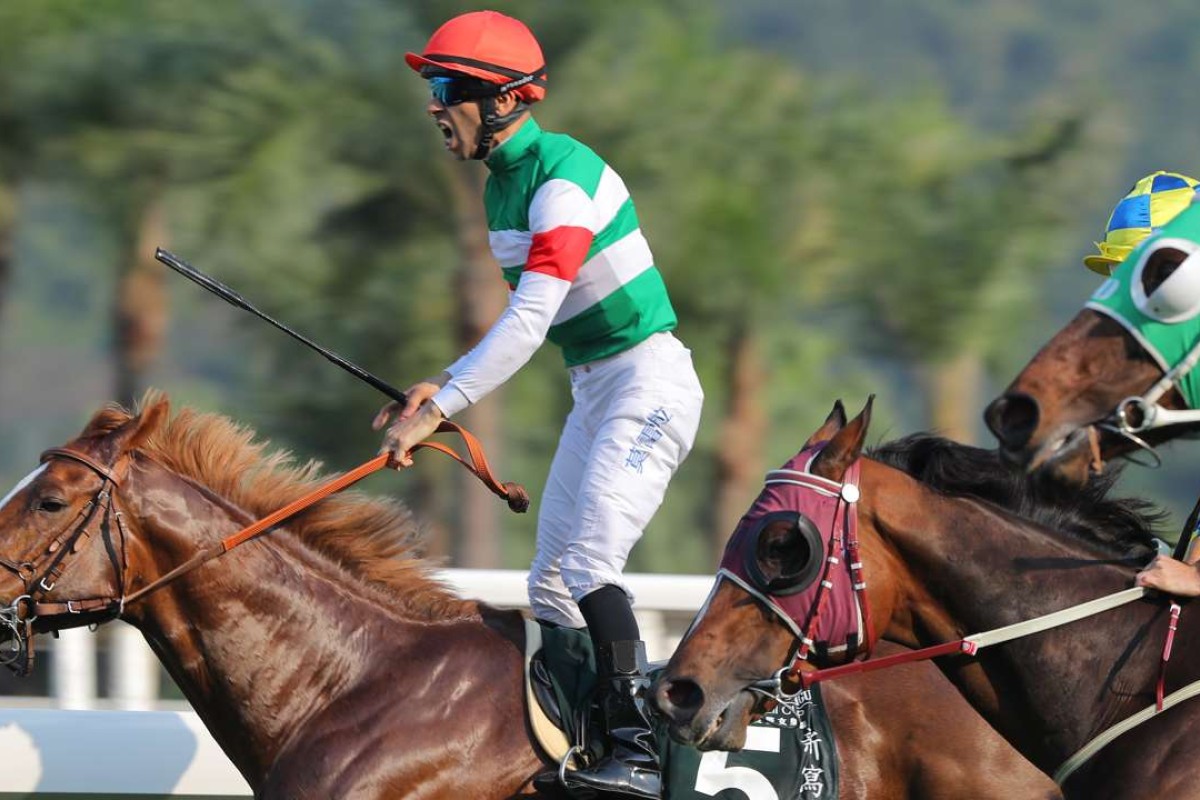 Whatever the concerns beforehand about an understaffed Audemars Piguet Queen Elizabeth II Cup, champion jockey Joao Moreira ensured that the 2017 edition won't be remembered for anything but his brilliant winning ride on Neorealism.
A fourth QE II Cup for Japan, a third Hong Kong Group One in a year for master trainer Noriyuki Hori and it started with a mistake that ended up shining a searing spotlight on Moreira's talent.
"Before I talked to Mr Hori, I thought I would be leading because there was no pace – and which was the case – but on Saturday we had a meeting and he showed me some replays from Japan," Moreira explained.
"That convinced me that, even if he didn't jump well, he could still be given a chance early and would be strong to line, as long as we used his momentum as he isn't a horse who could sit and sprint."
Which is just as well because the designated leader of the paceless Group One threw the maps in the bin when he didn't begin, Moreira was straight on to Plan B after two strides and that's when the magic happened.
Brett Prebble could have kicked his hat faster than he led on the The United States and it was only a matter of time before the swoopers swooped and well before halfway, Moreira knew that he was going to be the one.
What next for racing's perfect combination of Joao Moreira and Noriyuki Hori?
"I was always thinking, if they keep going this pace, I will pull him out and let him go," Moreira said. "The timing was 100m earlier than what I had in mind but, I had to pop out to avoid Werther's heels. I allowed him to stride forward and he didn't over-race, which some horses would do, but got around easy and I could give him another breath. I knew I would be strong and hard to get past from there."
And a white hot final 800m in 44.8 seconds set that proposition in stone and Neorealism didn't look like being caught, even though Pakistan Star cut him to just a neck, with Werther a photo away third.
"The time tells you a lot. They ran three seconds slower than last year on the wet track," said Bowman, who had toyed with the idea of taking off too.
"Werther was keener than usual but that was the pace – Blazing Speed and Neorealism were throwing their heads about too, so it didn't suit anyone. Werther's not the right horse to do what Joao did – I think he'd fold up if you went early on him."
Australia an option for Eagle Way, but home comes first
Trainer John Moore was not putting forward the pace as a reason for the favourite's defeat but he had a better one that indicated Werther's performance got a pass mark.
"I asked for the horse to be scoped and he had a substantial amount of blood in his throat," Moore said. "In that pace, pulling hard, it's put extra stress on his lungs so, considering those sectionals, he's been gallant."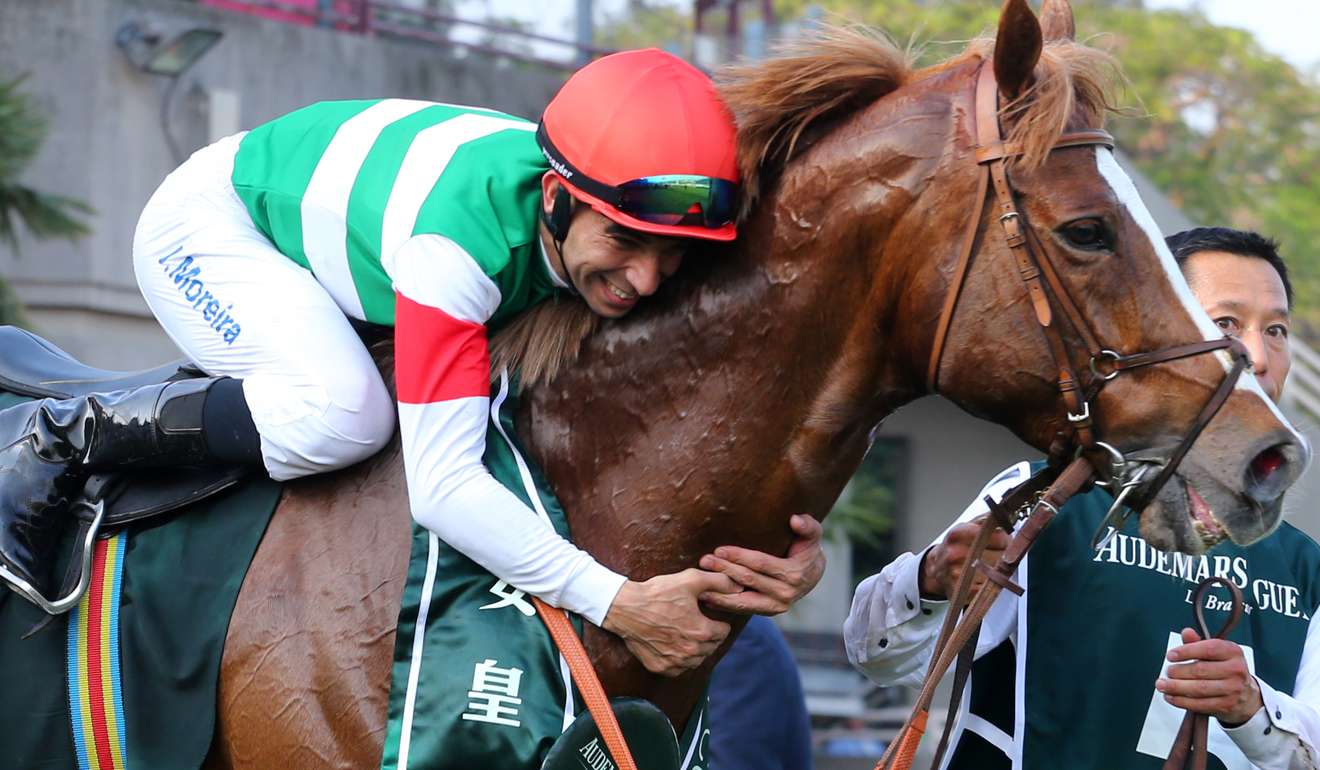 Pakistan Star's second for Silvestre de Sousa was exceptional, after the Tony Cruz-trained Derby runner-up was closer to the lead than usual and over-keen, lost his place when the speed went right on then somehow got himself back into the race in the final 300m to all but pull off a miracle.
"He just always looks unlucky," de Sousa said. "We thought there was a lack of pace, so we wanted him in the box seat. He was in the right place but, when they sprinted, he was spinning his wheels."
Joao Moreira's best skill: different strokes for different folks
Blazing Speed, the 2015 QE II winner, was brave in fourth, but the eight-year-old couldn't make his legs go any faster through that sizzling final 800m either.
"It was always going to be messy race," said jockey Neil Callan. "Blazing Speed just batted away and hasn't got the speed he had in previous years, but I'm proud of him and looking forward to the 2,400m in the Champions & Chater."