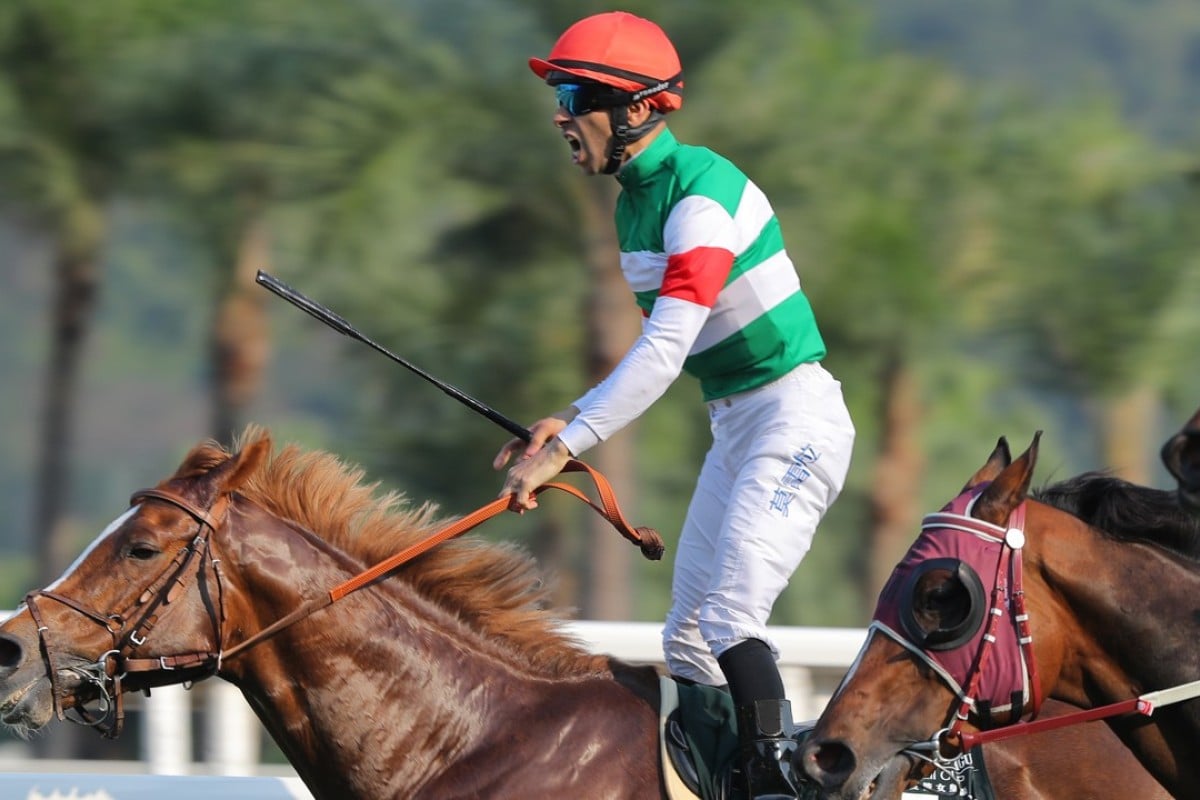 When it's full-time for this season and we sit down to consider the best rides of the year and sift through Joao Moreira's 50 contenders for the five spots, his ride on Neorealism will be high in discussions.
Taking the bull by the horns in the middle of the race, catching rivals napping or simply catching them without the weapons to take advantage of a situation, as was the case on Sunday, is a sexy, impressive way to win a race.
The crowd knows it. There's a murmur at least, sometimes a roar, as a rider explodes around the field to change the fundamentals of a race and snatch the advantage, and we rightly applaud it when it comes off.
No doubt the punters who bet almost HK$56 million on the Japan Racing Association's simulcast of the Audemars Piguet Queen Elizabeth II Cup, many of them on Neorealism surely, would have cheered their approval.
But there's a time and a place for it and what we've been seeing recently in some races has us wondering when the stewards are going to get involved and apply the rules to situations where it isn't the right move.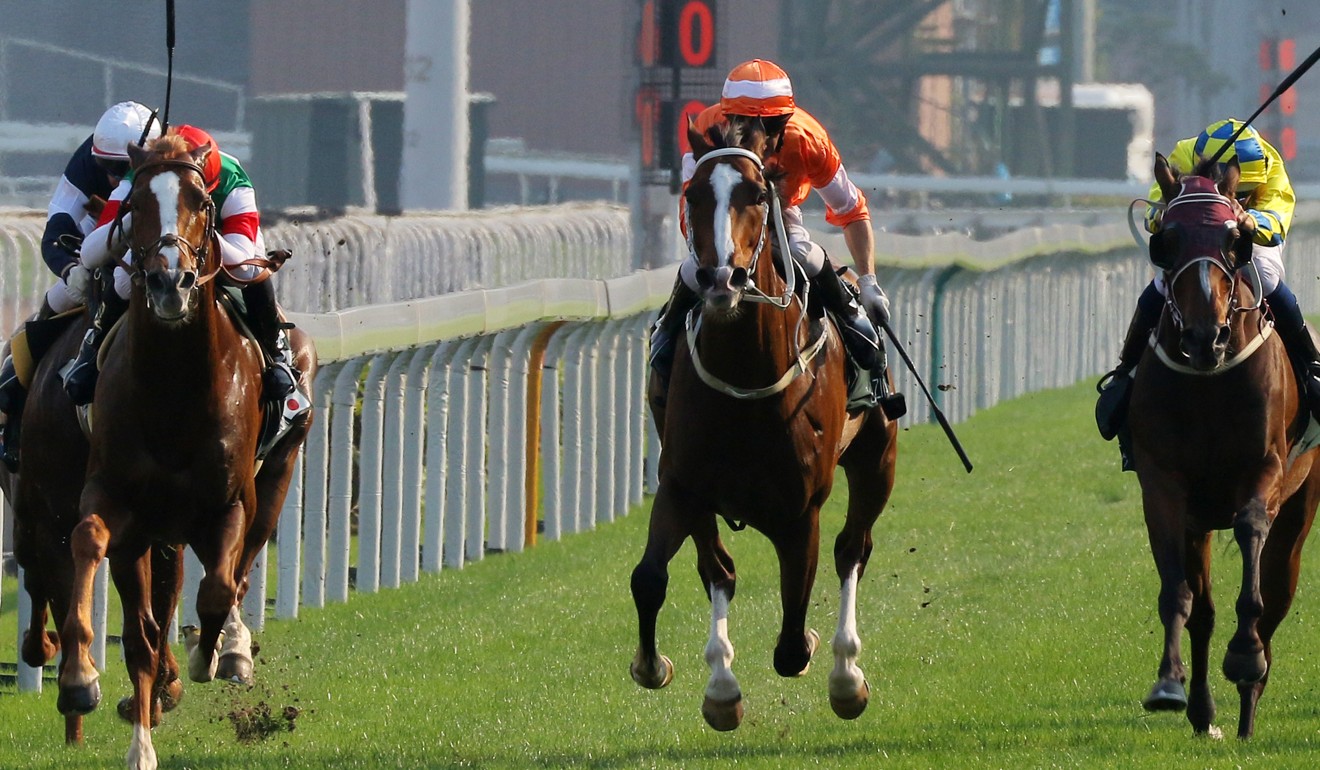 The reasonable and permissible measures rule began its life as a de facto non-trier rule, allowing stewards to punish what they considered culpable rides but without needing to prove intent, as was the case with another rule, dealing with running on merits.
In the past 10 to 15 years, the non-trier rule has been given extended duties to penalise what the stewards saw as riding errors, whether they carried a whiff of non-trier or not.
As such, it has been applied in an arbitrary manner which has produced some of the more egregious stewarding decisions I've witnessed over almost 40 years of covering racing.
It has been applied most often to jockeys sitting out the back and running on too late to be competitive or, occasionally, to jockeys seen going too fast in the lead and running their horse into the ground.
It has been applied, quite wrongly, to Robbie Fradd in 2006 when he decided to come around the leaders rather than take a closing run between horses at Happy Valley and that decision cost his mount a race, and it was applied, appallingly, to apprentice Thomas Yeung Kai-tong in 2009 when his error was invisible on Packing Winner at Sha Tin.
Yeung's departure highlights need for a rethink on honest mistakes
But it has yet to be applied to rides that unreasonably loop the field from 800m out and, with the proliferation of this tactic, the time has come for that application.
At Happy Valley last week, we saw, in more than one race, horses taking off around the field in the back straight when the pace was true or better.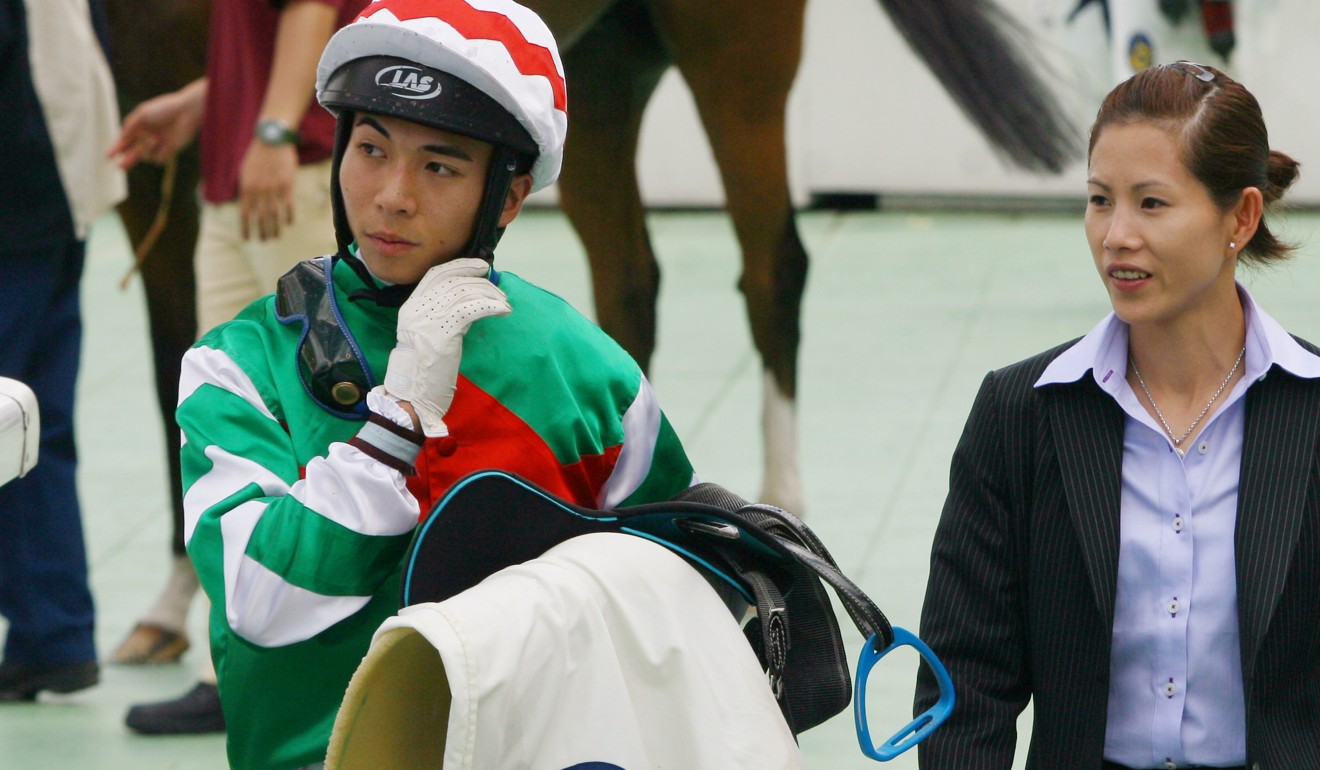 In Sunday's Queen Mother Memorial Cup, when the pace was strong (certainly the strongest in the last 13 years over 2,400m as it's the only race where the first four 400m sections all list in the top six of those splits), we had Kei Chiong Ka-kei looping the field on Supreme Profit.
We assume that she was following instructions, and can't even say the instructions were faulty pre-race because most 2,400m races are a dawdle at Sha Tin and mid-race moves are reasonable.
But that's what happens with an apprentice rider out of his or her depth in a Group Three – they can't make the executive decision to ignore instructions when the circumstances change, but that shouldn't get them off the hook.
Matthew Poon's suspension comes, in part, because of a nasty fall earlier in the day
Hey, people have even been known to put apprentices in Group races with knowingly flawed instructions to assist better-fancied stablemates.
And perhaps we can't hang the jockeys out to dry alone for that reason, and another rule is more appropriate in many cases.
Owners and trainers see their horse successful in looping the field one day, decide it's the right tactic every time and direct the riders accordingly, regardless of the pace.
Alas, this rule infers that a jockey must have breached the rule before anyone else can be charged with being a party to it.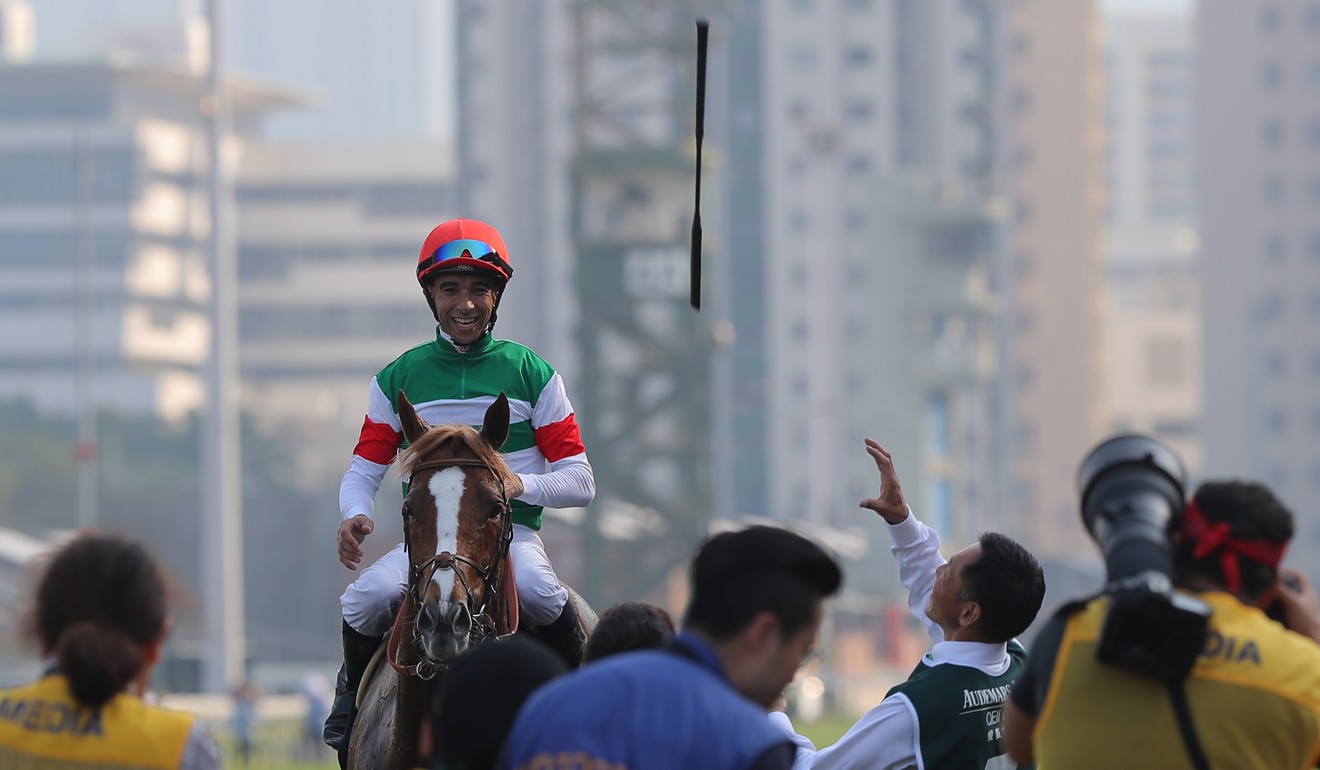 As I've noted earlier, the mid-race move is the jockey's equivalent of an overhead kick in football – a stunning, bold, often result-deciding move in the right circumstances but it isn't always the right moment.
And, frankly, there's no better way to get a horse beaten, so if the rules can apply to backmarkers running on too late and frontrunners going too fast, then it can certainly be applied to errant loopers.
Is it time to create one mega meeting rather than spread four races thinly over two weeks?
Further to our item last week on the possible change of dates for the Champions Mile or other spring features, one question that is frequently asked by visitors is why they aren't all on the same day, a la the Hong Kong International Races.
Think of it: the Audemars Piguet QE II Cup accompanied by the Champions Mile, Chairman's Sprint Trophy and the Queen Mother Memorial Cup. OK, one's a handicap but all are eligible for international competition.
New dates and bigger prize money won't attract more internationals to Hong Kong's spring features
The idea has been kicked around before when they were more spread out in the calendar, but never has it been more obvious than now that they all run within a week, and we understand it is under discussion at Sports Road.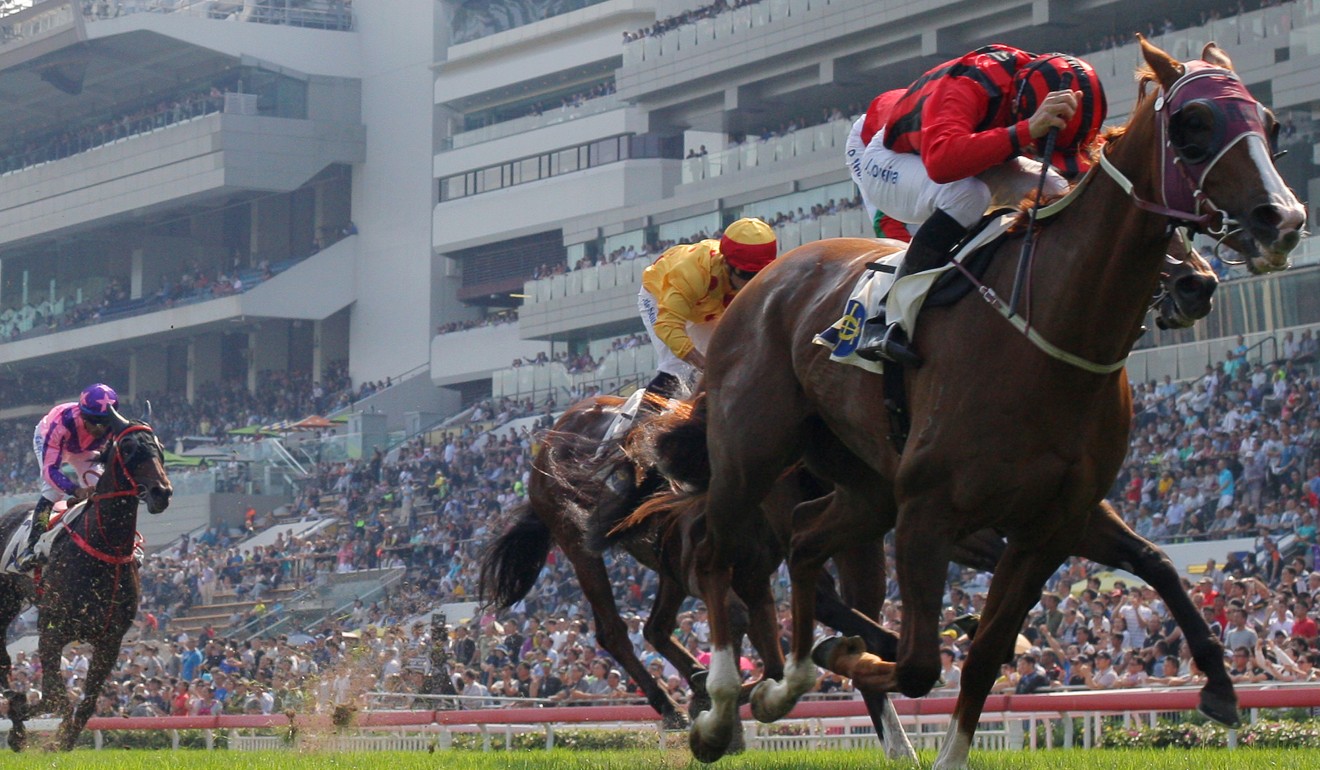 There must be logistical and cost benefits to four races in the one week instead of spread thinly over two, and it could assist with visitor numbers – a trainer who has a contender for one race will often bring a second horse for another. We've seen Mike de Kock do that in the past when the QE II and Champions Mile were on the same card.
This year, he had intended to run Mubtaahij in the QE II and bring a second horse for the Queen Mother but, when Mubtaahij went wrong, the trip for both was cancelled.
Then there's the extra weight that four internationals instead of two gives a single meeting in terms of the global attention of fans and media (and it would put some meat on the bones of the morning trackwork sessions with more than one or two horses out).
Injection of British money boosting Jockey Club coffers
With a rise to HK$24m in prize money rumoured for the QE II Cup and a Champions Mile possibly going to HK$18m, the stake money is in the right ball park even if it might need a boost to the other two.
On the downside, we understand the argument that it cannot replicate the December internationals.
It is too early in the year to attract European horses, unless they've been campaigning in Dubai and still have something to give, and probably the Dubai-based yards like Godolphin are in the same boat.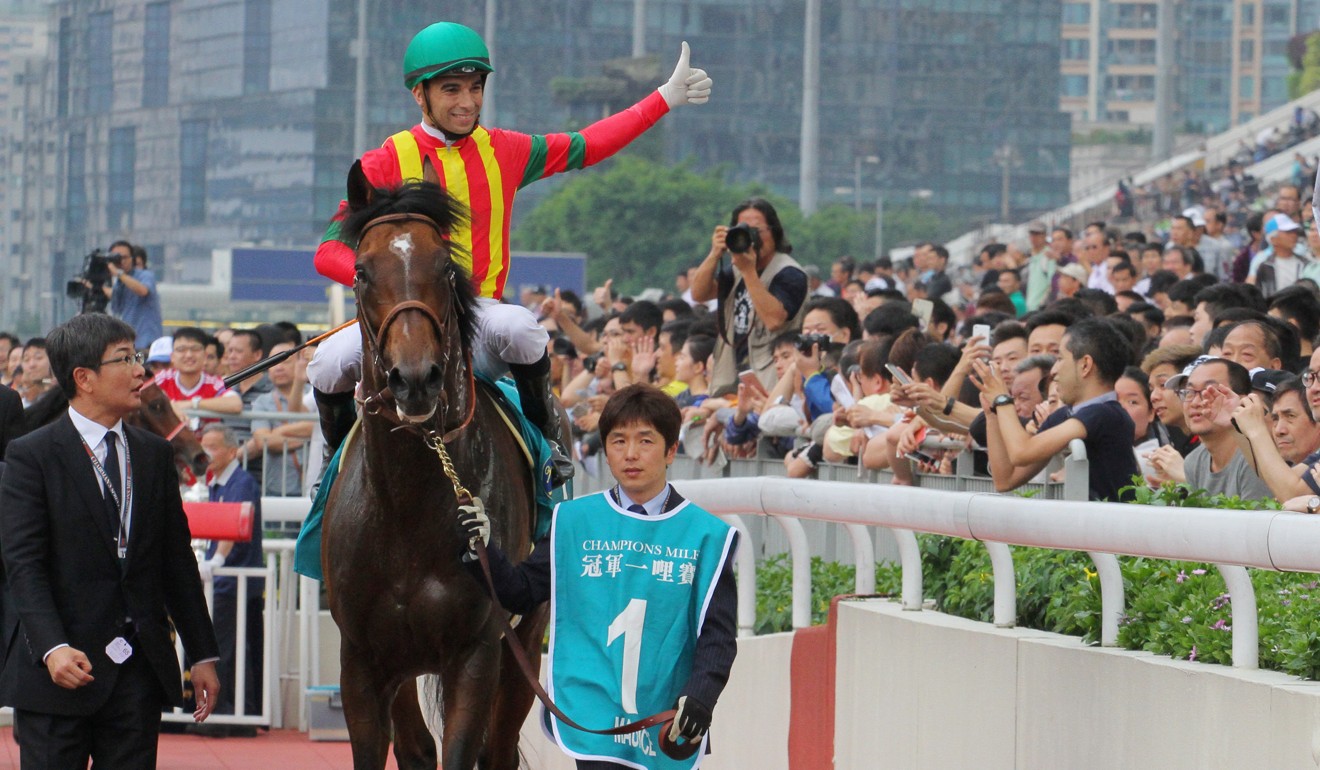 So that's a big hole in the available talent which can leave a watered-down version of December, and there's a view that anything short of the same level is not acceptable.
And, of course, there is the sponsorship issue. Audemars Piguet has been the name sponsor of the QE II Cup meeting for 19 years.
The Champions Mile was, at one point, on their day but moved when BMW came in as the Champions Mile partner for a couple of years and the sponsors didn't want to share.
That's understandable, but the Champions Mile doesn't have a sponsor now, the Queen Mother Memorial Cup is unlikely to have one and the Chairman's Sprint won't ever because it's the club chairman's race and sponsorship wouldn't be considered appropriate.
And, while Audemars Piguet had their name on nine races on Sunday and probably would disapprove of reducing that signage to seven, there's no reason why something couldn't be worked out for other races within their sponsorship deal, which we understand is up for discussion again next year.