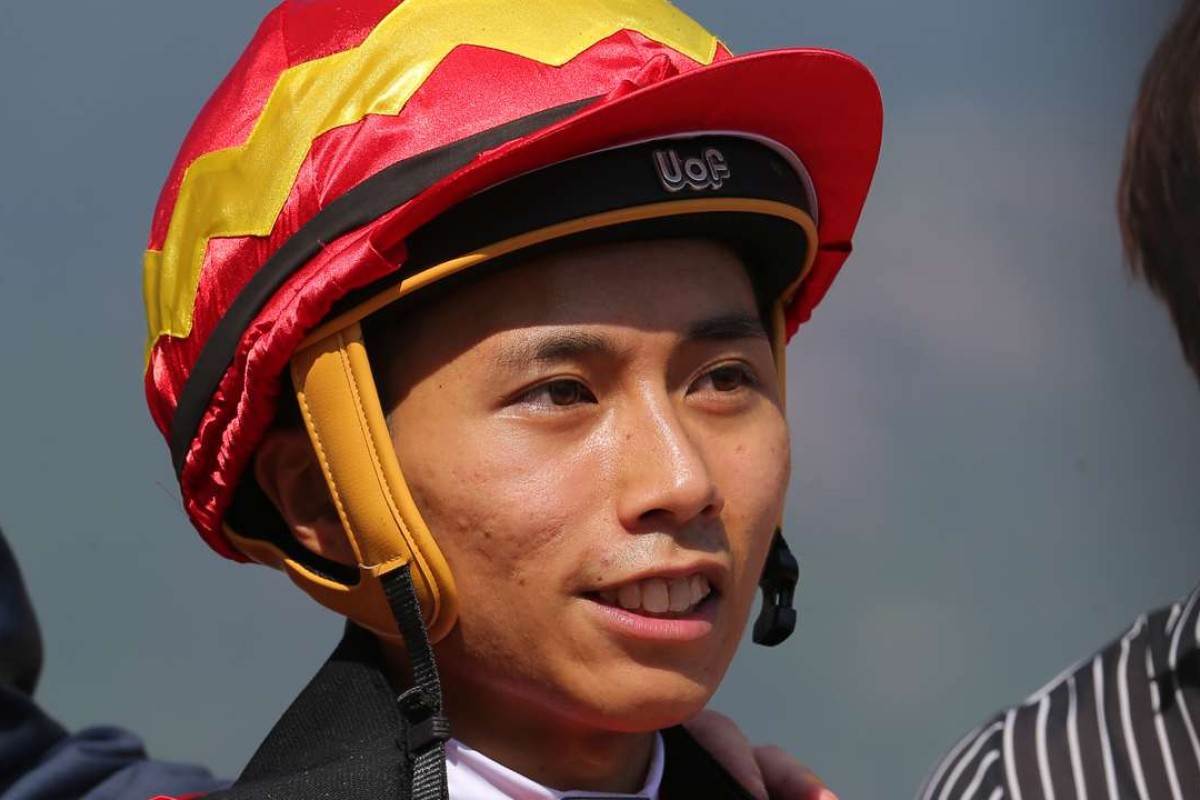 You sometimes wonder how much a nasty incident like Monday's fall at Sha Tin plays in the thinking of officials when they sit to consider subsequent incidents at a meeting.
The fall in race four which left three jockeys on the ground and Nash Rawiller with some significant injury was itself nobody's fault, a crash brought about by a catastrophic injury beyond the control of all.
But it always serves to put a strong highlight on the general concept of race safety, something which can drift by day by day without much serious consideration, absent of incidents which underline the dangers of the sport.
When Alvin Ng Ka-chun all but fell on Xinjiang Yarn in the final race, that emphasis on safety was very much in everyone's mind, and probably ensured that someone was going to get time over it.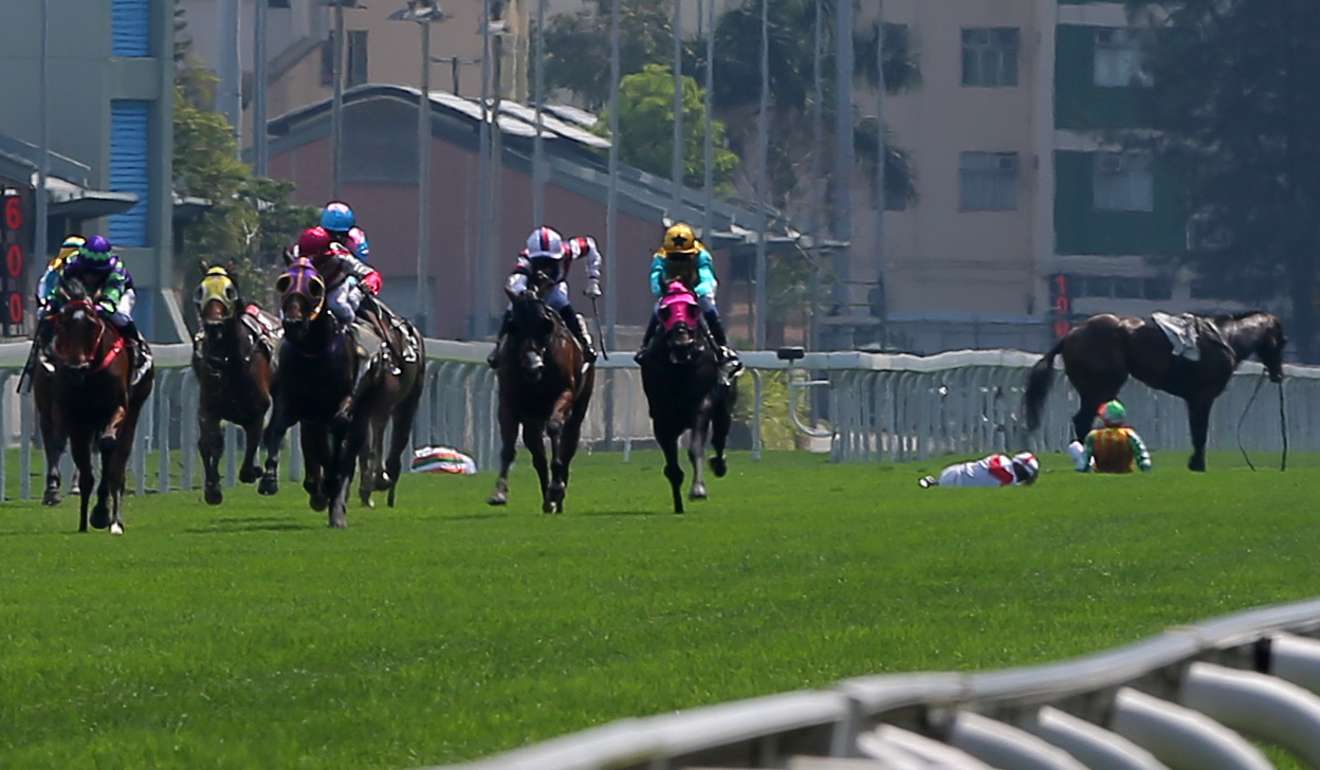 Some will count Matthew Poon Ming-fai unlucky to emerge with a careless riding charge from the incident – it has been put to us that racing in lanes might be the only way this incident didn't happen. He certainly stopped riding and straightened as soon as the incident happened but, by then, the damage was done, the dominoes were on their way and Ng caught the tail end of that.
There wasn't a lot of carelessness to what Poon did but stewards might argue that he had shaken the horse up a stride before and there was a small shift out, which he didn't straighten, then he struck the horse with the whip and… dominoes.
Nash Rawiller dislocates his shoulder, fractures his ankle and back but says 'I'm pretty lucky'
And we can see the stewards' point, but if he sits there and does nothing but straighten and not try to push his horse along then there is a different perception issue. It's a balancing act on both the stewards' and the jockeys' side but the consequential effect of the incident ensured Poon went down.
Had he done exactly the same in a parallel universe, one where Xinjiang Yarn isn't there and doesn't go down on his nose, then who knows?
Welcome to the fine lines of Hong Kong, Poon Train.
More interference in races is something that we probably all have to get used to anyway now we have four relatively inexperienced claiming riders in town and, it seems more C+3 rail meetings than before as well. Between both Happy Valley and Sha Tin, Monday's C+3 was the 15th widest rail of the season from 63 cards.
The apprentices are certainly changing the way that races are run.
A double and suspension continues the roller coaster start of apprentice Matthew Poon
People here are too aware of the handicap ratings and too married to the concept of "10 off" to worry about whether a ride is suitable or not and the chemistry between these young jockeys and their mounts is going to play a large role in the pace and the tidiness of races.
Last season, amidst Kei Chiong Ka-kei's comet-like rise, we were bemused to see her booked more than once for Pikachu, a horse which misses the start, hangs and over-races – the complete trifecta – and should never see a seven or 10-pound claimer because he's too tricky for them. Take 10 off but you might as well put 20 more on.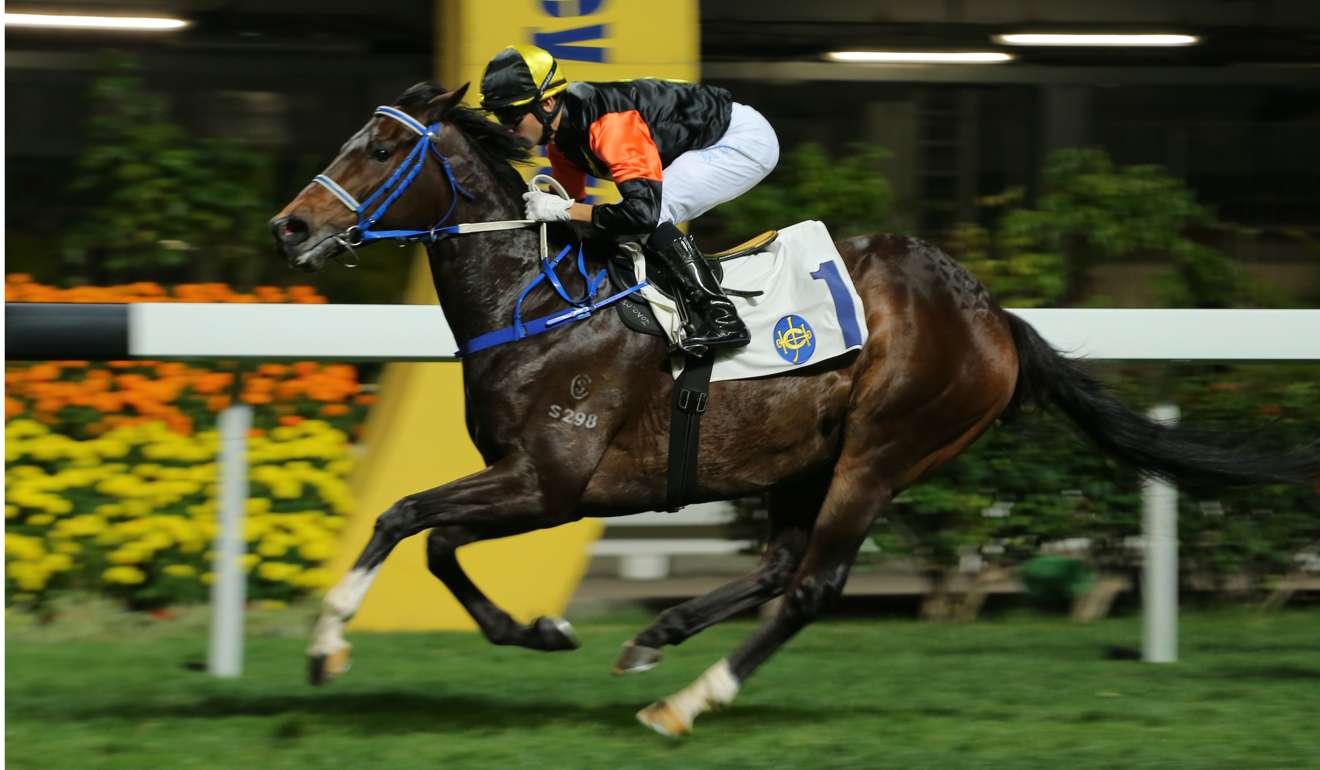 Poon has already shown that he is a more polished rider than his three peers, able to sit behind and win, able to think through what he is doing and not just to be used as a one-dimensional bunny. Still, we suspect he won't lack for opportunities to be that front-running bunny as trainers and owners eye off that 10-pound weight allowance.
With the other three apprentices, you cringe every time they appear in the fields booked for a horse which normally sits back or off pace, knowing that horse is suddenly going to be ridden for pace, or an attempt along those lines will be made.
With Joao Moreira out of action, Derek Leung and Matthew Poon seize chance to shine
More than a few times already we have seen two of the claimers with the same instructions to lead find themselves duelling in front and questions are asked later.
Yes, it will make mapping races trickier, but if anyone thinks that will make things any harder for Joao Moreira or the other top jockeys, well, think again. They'll be the riders smart enough and experienced enough to adapt and to use the failings of the juniors to help their own mounts win even more often.
Magic Legend raising the bar for three-year-olds
It is hard to overvalue the performance of Magic Legend in winning his first four races here after arriving as a somewhat unheralded young horse and now standing at the precipice and staring at a Group One start.
While he showed good speed in Australia as a two-year-old, there wasn't anything in his form there which would have hinted at his ascension to this position at all, let alone in such a short span of time. And there was a hint of that in his 10-1 starting odds at his Hong Kong debut in an average Class Three despite what was a pretty good barrier trial leading up to it.
Historically, what he has done since just doesn't happen.
The horses which win their first four straight here are not that frequent but, when they do happen, they are usually unraced horses on arrival who are future 100-plus raters kicking off in Class Four with a lot of rating in hand. The Silent Witness, Sacred Kingdom types.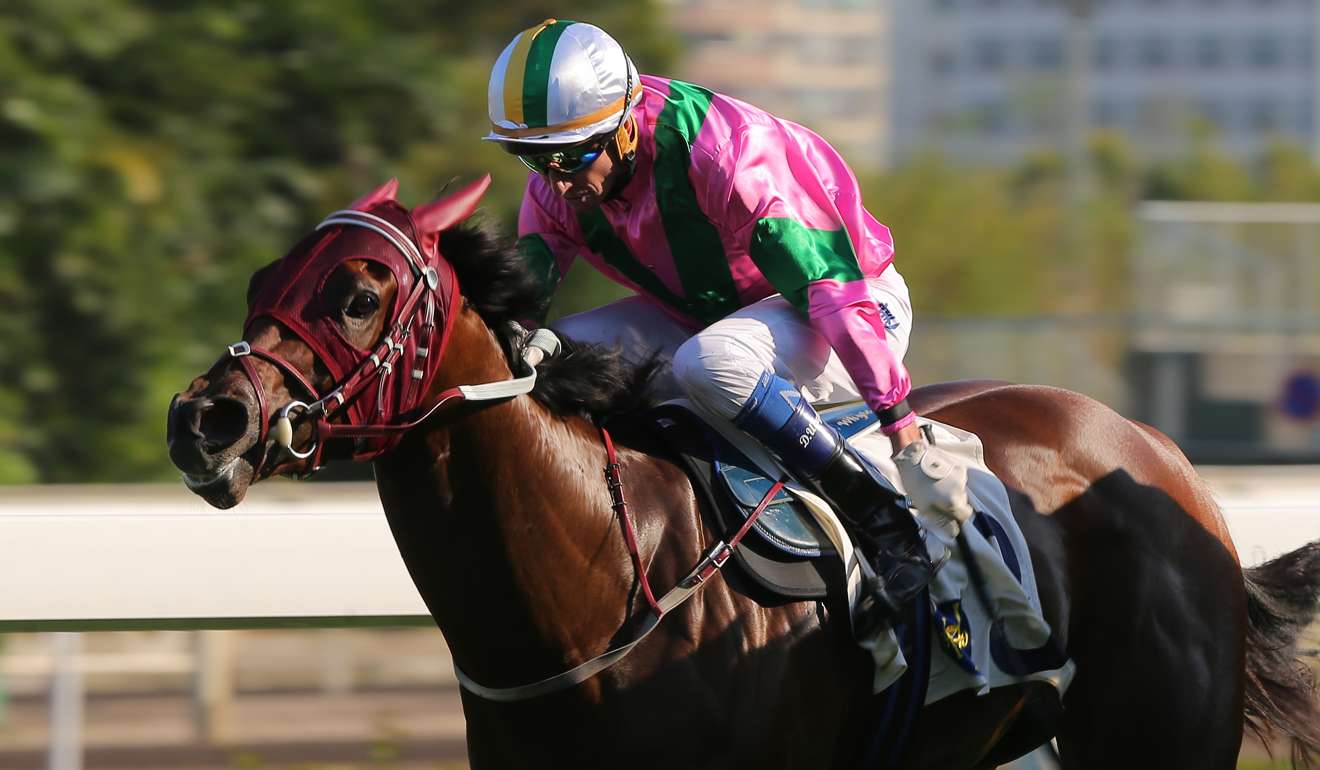 But when you cut away those which kick off below Class Three, winners of their first three become scarce and they are usually top class horses of the future too.
Even with a bit more time than we had on raceday to investigate, the only other Private Purchase we could find this century to win his first four was Glorious Days, a four-year-old, and Magic Legend's effort as a three-year-old really has no peer.
Two years ago, Sun Jewellery arrived as a three-year-old PP, won his first three before the break, then was beaten first-up as a four-year-old before winning another three in a row.
As to Magic Legend's next assignment, well, it reads well to say that no three-year-old has won the Chairman's Sprint since Fairy King Prawn in 1999, but it barely stands any scrutiny. Only three three-year-olds have even contested the race in that time: the Tony Cruz-trained King Of Danes in 2001, John Moore's Anabatik (2003) and Able Prince (2004).
Magic Legend creates history on his way to the Chairman's Sprint Prize
Three of the age group – Packstar, Quicken Away and Mr Vitality – won it in the 1980s and 90s when the race had a slot towards the end of the season but, since Fairy King Prawn's three-year-old win, the race became less attractive for young horses as it crept back earlier in the term, from a May date to April, then March and then February, before the scrapping of Singapore's internationals saw the Chairman's Sprint back to a May date last year.
In other jurisdictions, it isn't just a regular occurrence but a fairly successful path to run late three-year-olds against their elders in Group Ones so Magic Legend's appearance there next month might offer a guide to whether the race might become more popular again for the age group. But then, you'd need to find another Magic Legend to even contemplate it and they just don't come along very often.