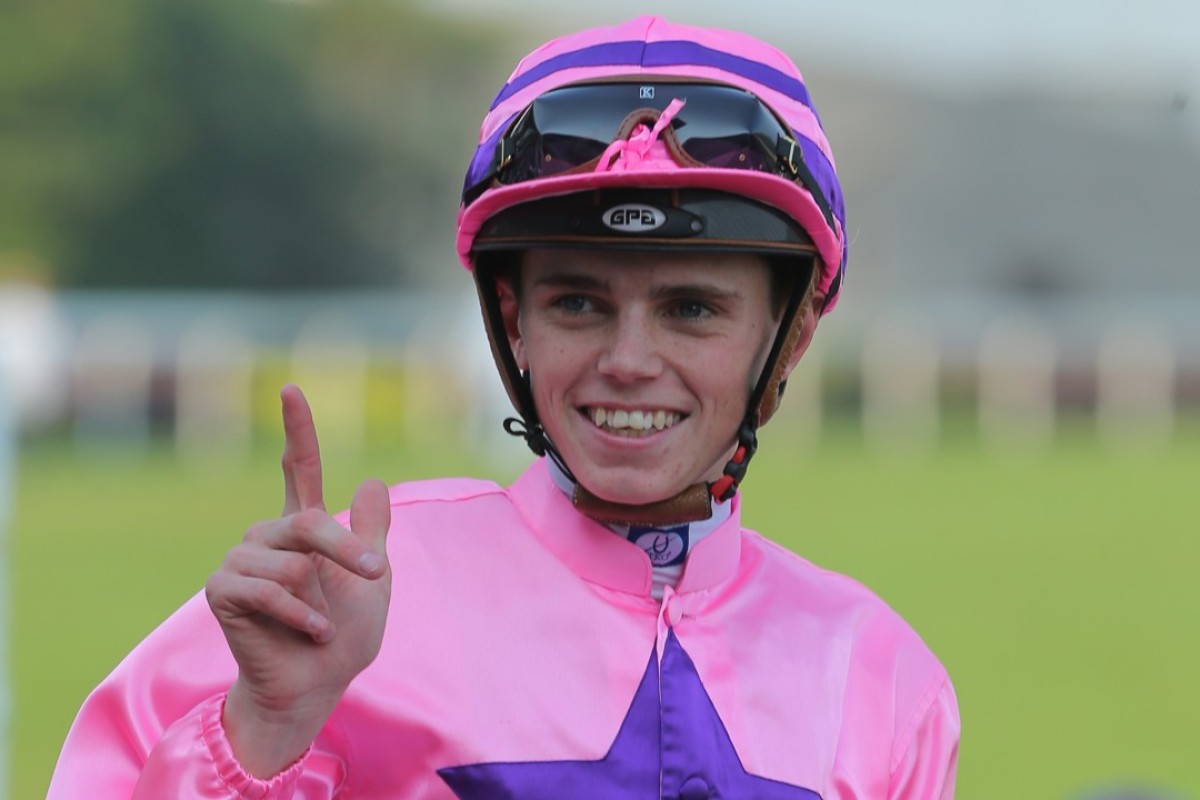 The kick-start a feature win can provide a jockey in Hong Kong can be career-changing, especially when it comes as early as Callan Murray's 89-1 shock on Lucky Year in Sunday's Group Three Sha Tin Vase.
With the 20-year-old weighing up whether or not to apply for a full-time licence next season, the result ­– coming at just his third meeting – has provided the youngster serious food for thought.
"It certainly makes a difference to my decision," Murray said. "Things can change every day and I won't tie myself down yet, but to come here and race next season at a competitive level would be really beneficial to me."
Being competitive is the key, Murray only just came out of his apprenticeship in South Africa but was fresh off a breakout meeting when he had three Group One wins at Champions Day.
"It's a lot to weigh up, I was doing well at home so I don't want to come here and be just making up the numbers and riding outsiders," he said. "It's a tough place and you have to make the most of your opportunities, I still have a few weeks to decide so let's just see how it goes."
Lucky Year's trainer Danny Shum Chap-shing threw his weight behind Murray.
Regulars nonplussed, but super fans say goodbye to Able Friend
"I like him, he is polite and rides well," Shum said, revealing he had offered the ride on the outsider to at least two other jockeys who could have made the weight.
"Nobody wanted to ride him, so I guess Callan got lucky, but he took his chance and that result could make a big difference in the long run. Now he needs to make the most of it, I have told him, you have to keep talking to trainers, study the form, and message the trainers chasing rides all the time."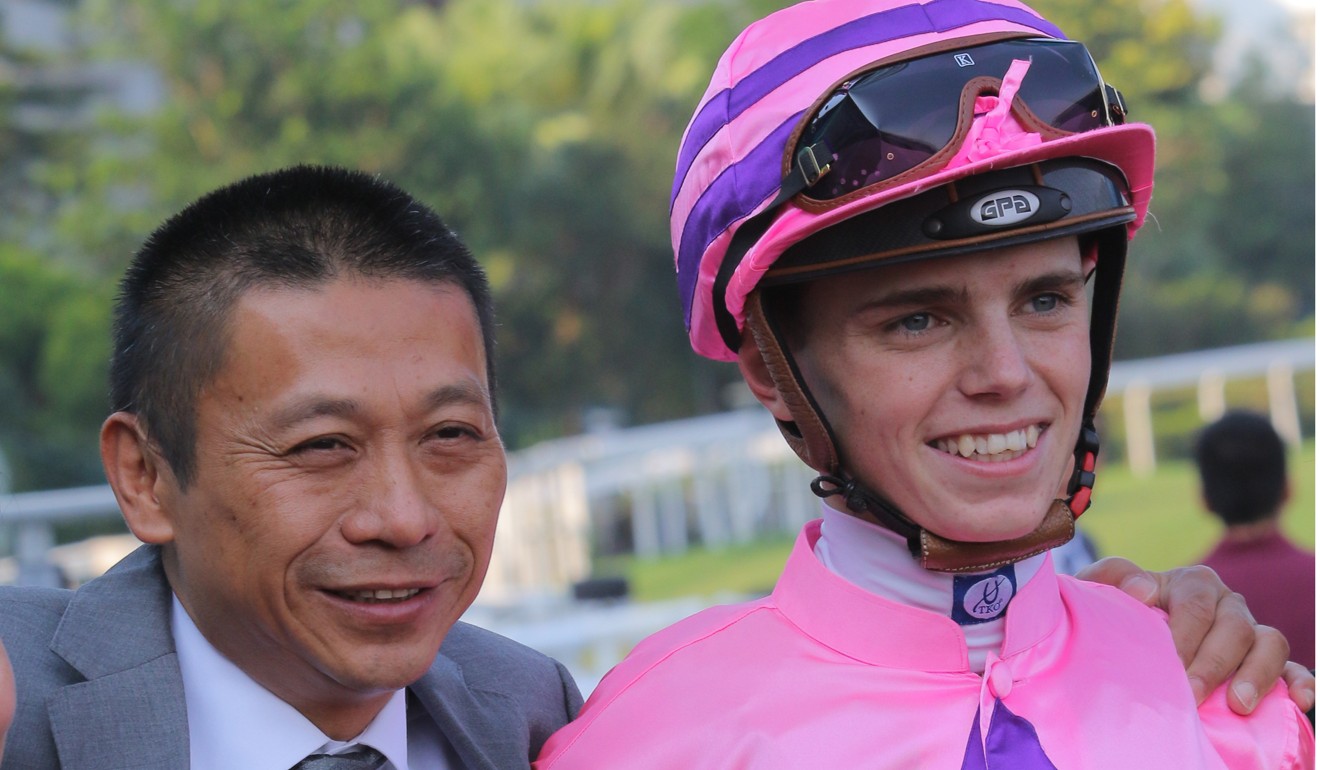 Murray was keen to get home to eat after wasting hard to get down to 116 pounds, claiming one pound over, on Lucky Year.
"I can ride 117 easily but the one pound makes so much difference, it's very difficult for me," he said. "I haven't eaten since yesterday, but I'm obviously glad I made the effort now."
Murray pushed forward to sit outside the leader on Lucky Year, staying out of some of the skirmishes that can occur in 1,200m Group sprints, and given some relatively sedate sectionals up front, the five-year-old kicked well.
Zero Hedge the latest winner to be produced from the John Size machine
Lucky Year held off fast-finishing John Size-trained pair D B Pin (Silvestre de Sousa) and Thewizardofoz (Chad Schofield).
"They've had good seasons," Size said, who had five runners in the race. "Some of them are done for the season but I will consider the Group Three 1,400m in late June for a couple of them, we will have a look at them in the next few days and see how they have pulled up."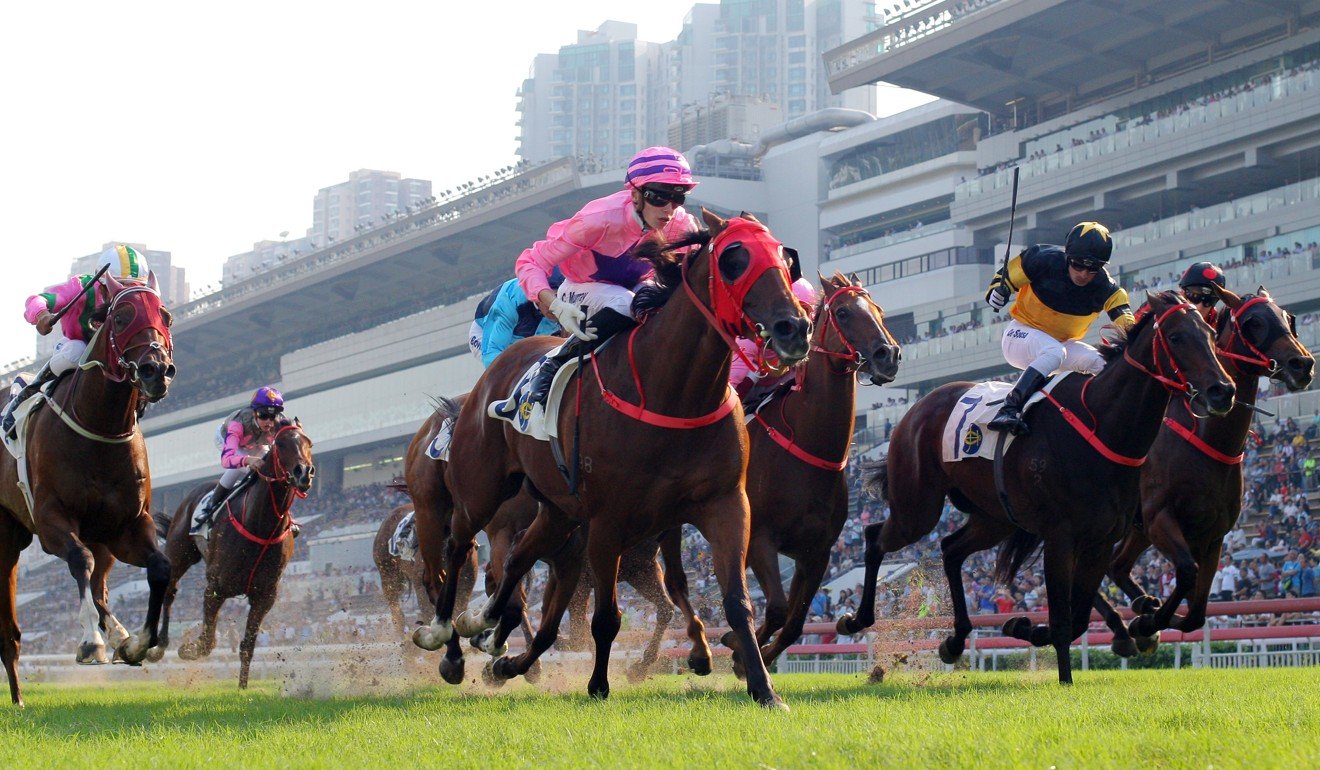 Lucky Year has now won eight from 22 and more than HK$10 million in prizemoney, not bad for a horse once famously described as "limited" by his former trainer Chris Waller.
That unflattering description came to light during an investigation into the horse's sale in Australia, which eventually saw the horse's part owner, and media commentator, Richard Callander, along with Waller's racing manager Liam Prior, both disqualified for six months.
Douglas Whyte's winning double comes off the back of patience
After a win on opening day in the Chief Executive's Cup, Shum was playfully talking up a trip to Japan for the Sprinters' Stakes, but his feet were planted more firmly on the ground on Sunday.
"He isn't good enough for that type of level and to be honest he is a bit limited, he isn't the most consistent horse and does need everything to be right for him in a race to win," Shum said. "Right pace, right draw and the right ride, and that's what he got today."