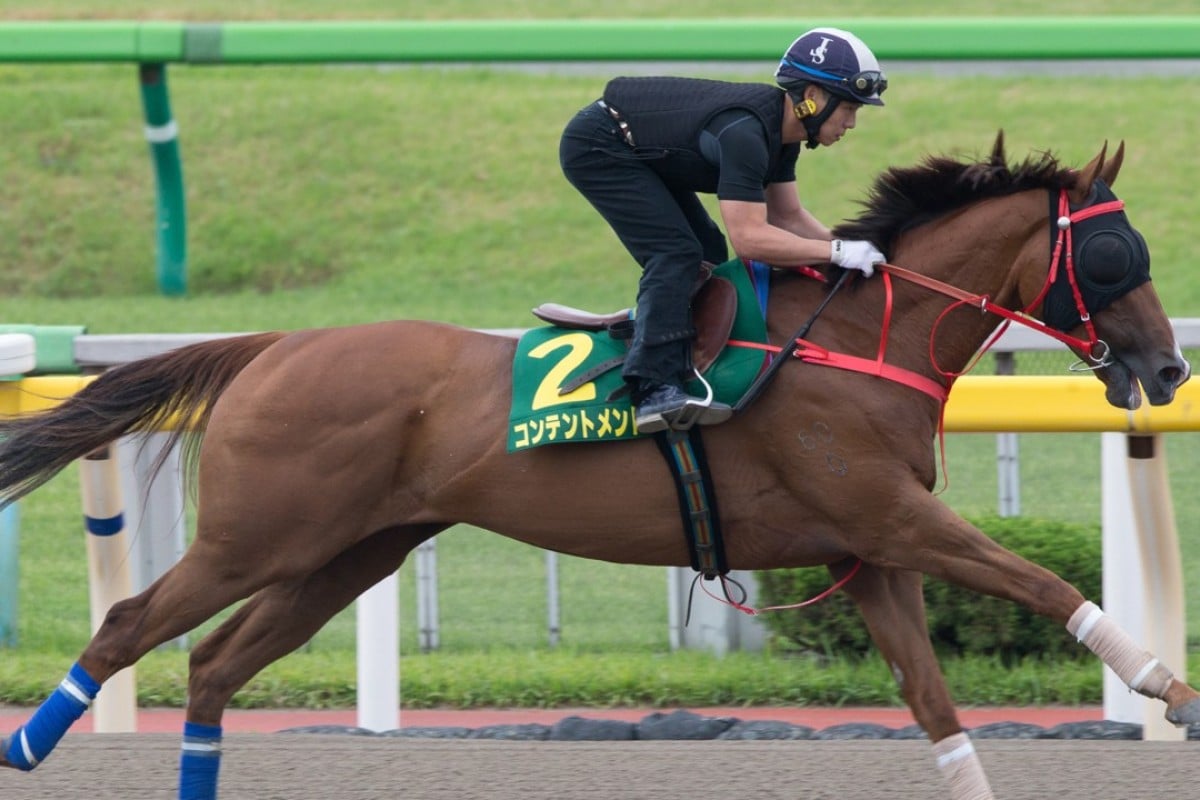 Contentment will again contest the Group One Yasuda Kinen below his optimum fighting weight but trainer John Size is hoping that experience gained from last year's disastrous run will result in a "dramatic improvement" on Sunday.
Any improvement won't be that difficult for Contentment, who put in a career-worst effort to finish last in 2016 after suffering significant weight loss in the build up to the race.
Foreign horses face challenging quarantine requirements before competing in Japan and during Contentment's first trip abroad he lost nearly 50 pounds (22 kilograms).
The weight loss showed on track and Contentment's weight has also dropped this time, from 1,140 pounds before his last start win in the Group One Champions Mile one month ago to 1,124 pounds.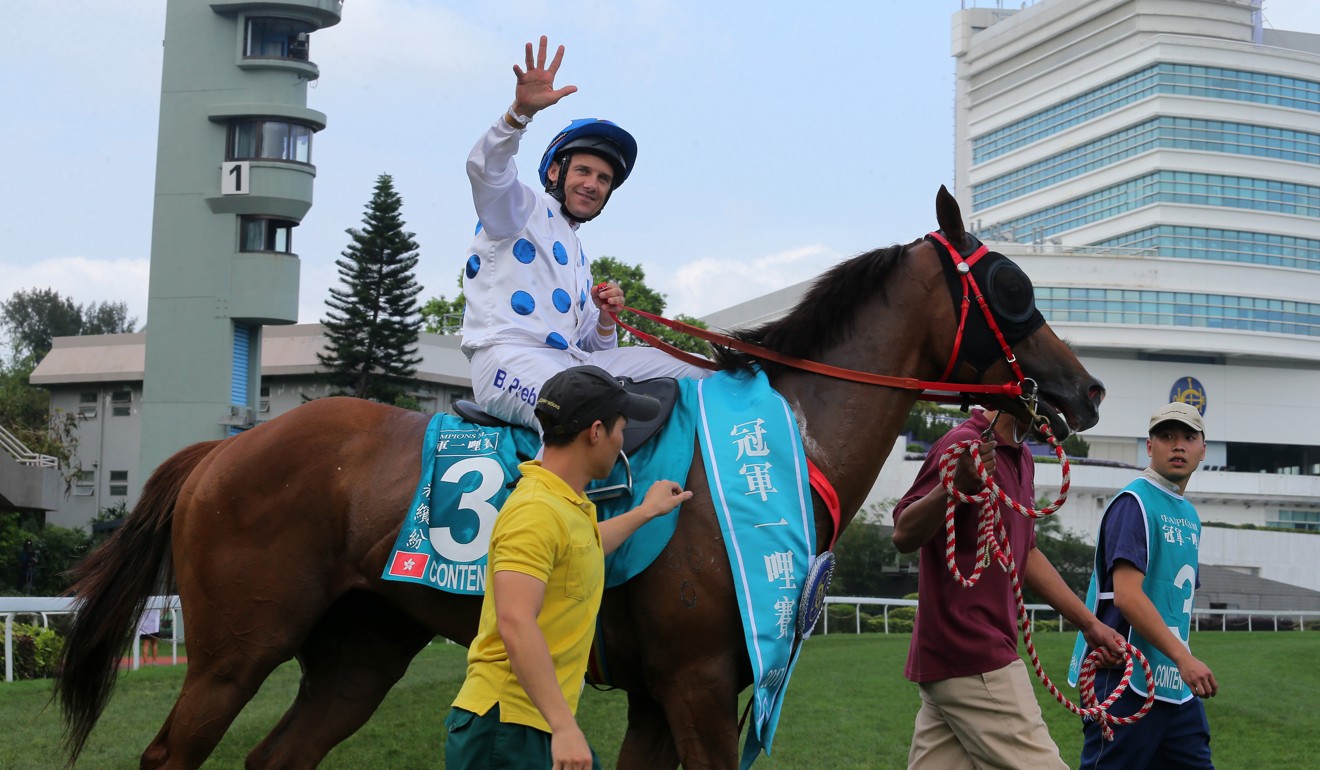 That measurement was taken on Monday upon Contentment's arrival at Tokyo Racecourse from the quarantine centre and will be taken again before race day, but Size isn't concerned and seemed relatively upbeat about his horse's chances.
"He benefitted from that experience [last year] and he seemed to settle into quarantine a little bit quicker," Size said. "He is a little bit better and a little bit more relaxed. He looks strong.
"He has lost weight through the transport and he probably won't put that back on, but even with that he still looks OK, he probably carries a little bit more condition at home but the weight he has lost in transit is only water and it shouldn't worry him, his muscles are still look strong.
"It's a natural progression, experience number one, and the fact he is a little bit older and stronger, just through maturity.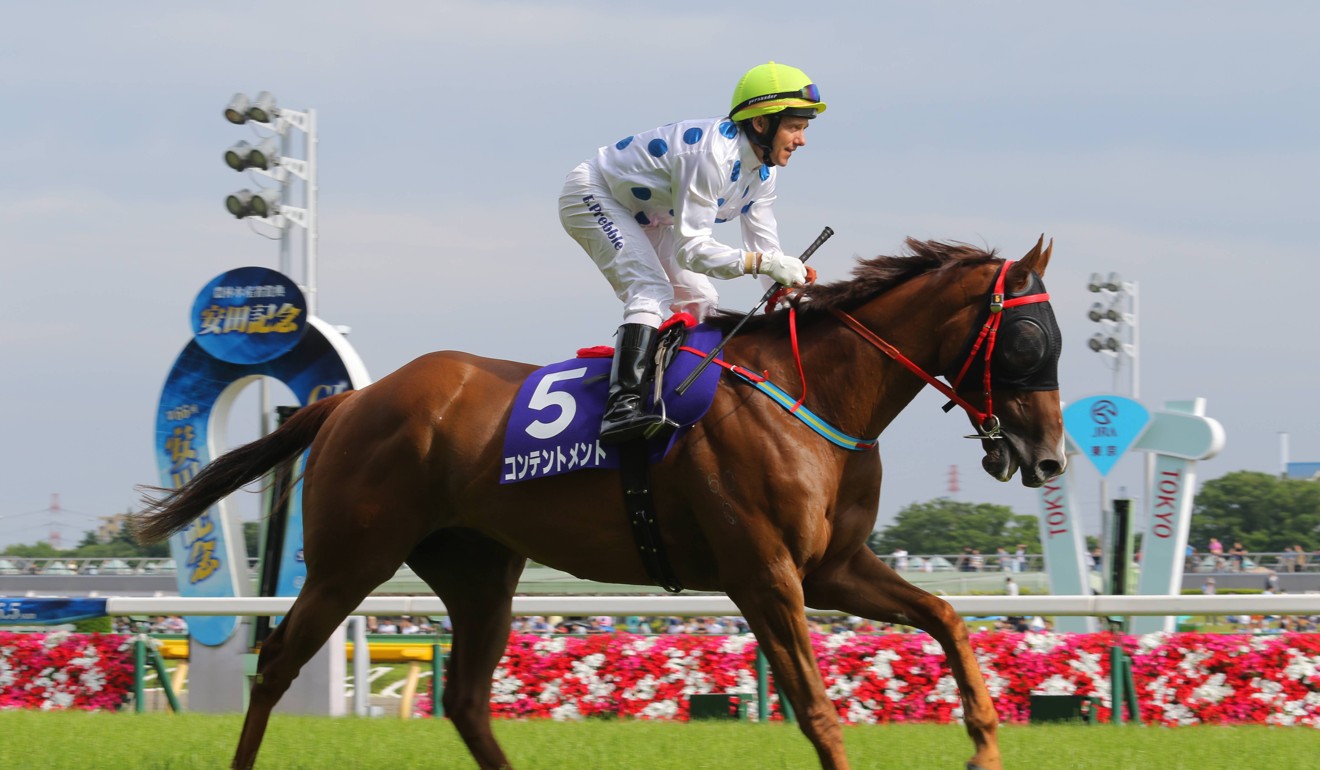 "Generally he should be in better condition, and it appears that he is, it's now whether he can put that on the track, that's a different matter."
The Yasuda Kinen ranks as one of the world's toughest mile races, one of only two Group One miles open to all ages and sexes during the year, and on a course featuring a long, testing straight.
"His performance wasn't suitable at all last year, but it was probably the fact he had no experience on the track, he has no experience left-handed and he had never been here before, so I am hoping that now he has done that, the second time he will improve dramatically," Size said.
"Obviously it's a very testing course, with a long straight and uphill. The tempo of the race is usually not very fast though and that should give him an opportunity to finish off."
Contentment worked steadily on the dirt on Thursday morning while fellow Hong Kong raider, the Tony Cruz-trained Beauty Only, jumped out of the barriers and sprinted for around 500m – a technique commonly used by Cruz three to four days out from race day, but one that had local media somewhat confused.
"He doesn't have a problem with the gates, it's just a blowout, something to get him sharpened up and ready for race day," Cruz said.
"He has settled in very well, he eats and drinks very well. The trip was very good, he is professional and he learns fast. He is a very relaxed type of horse."