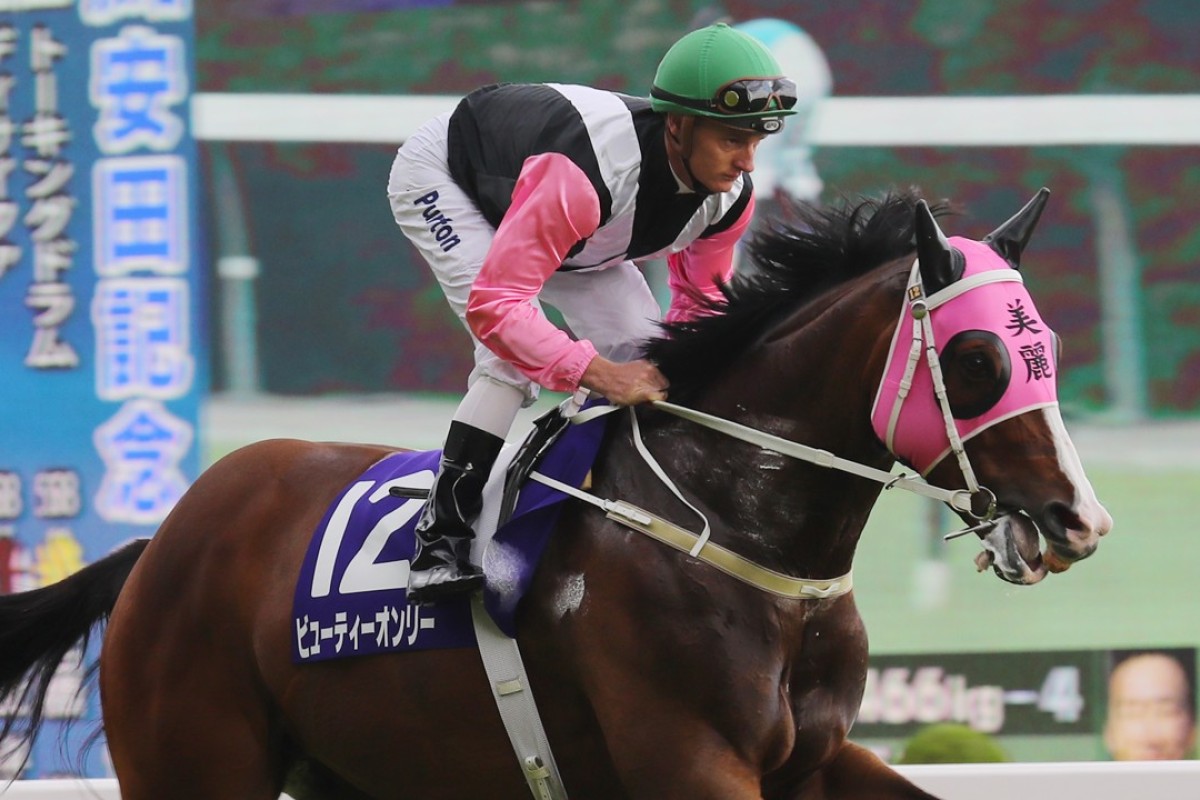 Hong Kong horses were basically outclassed again in Tokyo but trainer Tony Cruz said Beauty Only would be back and better for the experience after a creditable effort behind Satono Aladdin in the Yasuda Kinen on Sunday.
The losing streak for Sha Tin-trained horses extended to 11 years and 22 runners when Contentment faded to finish 10th and Beauty Only peaked on his run to finish sixth, but Cruz gained some hope from his six-year-old's game showing.
"For sure," Cruz said when asked if he would return to Fuchu with Beauty Only. "I know the horse very well and that wasn't his usual self, he didn't show his full potential today."
The veteran trainer said trying a left-handed turn for the first time in a race was a factor.
"I think the experience will have been good for him," said Cruz.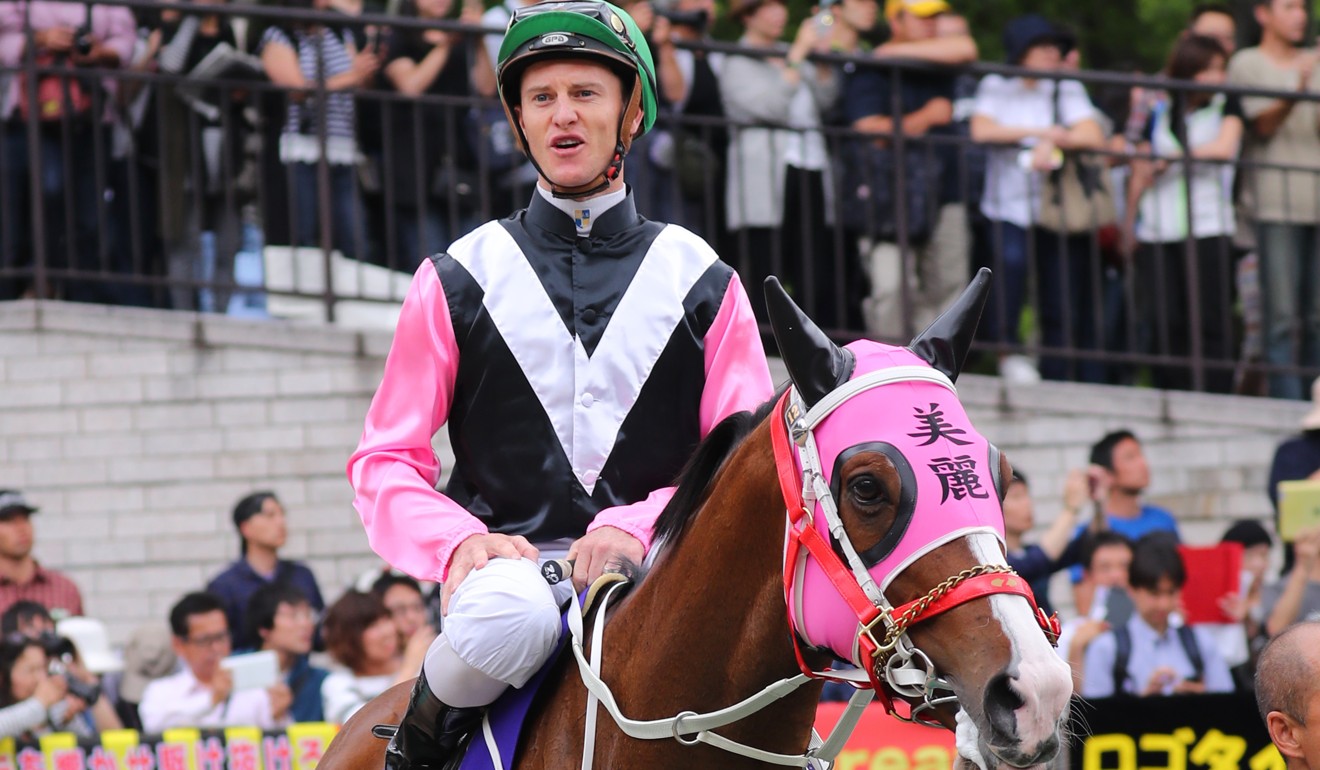 "He ran a bit flat in the straight, he was leaning a bit to the left and I could see he was on his near-fore lead in the stretch, but he didn't change gear. So maybe it was because it was left-handed, maybe it was because it was at the tail end of our season."
Jockey Zac Purton said some pre-race nerves might have also been to blame, as Beauty Only became "agitated" towards the end of the Japan's arduous pre-parade formalities, but the jockey also felt it would be a learning experience for the gelding.
Heart says Rapper Dragon, head says Werther, but Yasuda Kinen could complicate Horse of the Year battle
"He seemed a little bit nervous going to the gates, he was jig-jogging a lot and sweating up a lot – behind the gates he was quite agitated. It was his first trip away and I think the occasion had him a little bit worried," Purton said. "Still, I think the experience will benefit him for next season if he was to come back.
"He jumped out well, he had a nice spot and travelled good. I thought I was going to be the winner, he just had a tendency of wanting to hang in a little bit – he was a little bit lost first time going left-handed. I thought it was a solid effort."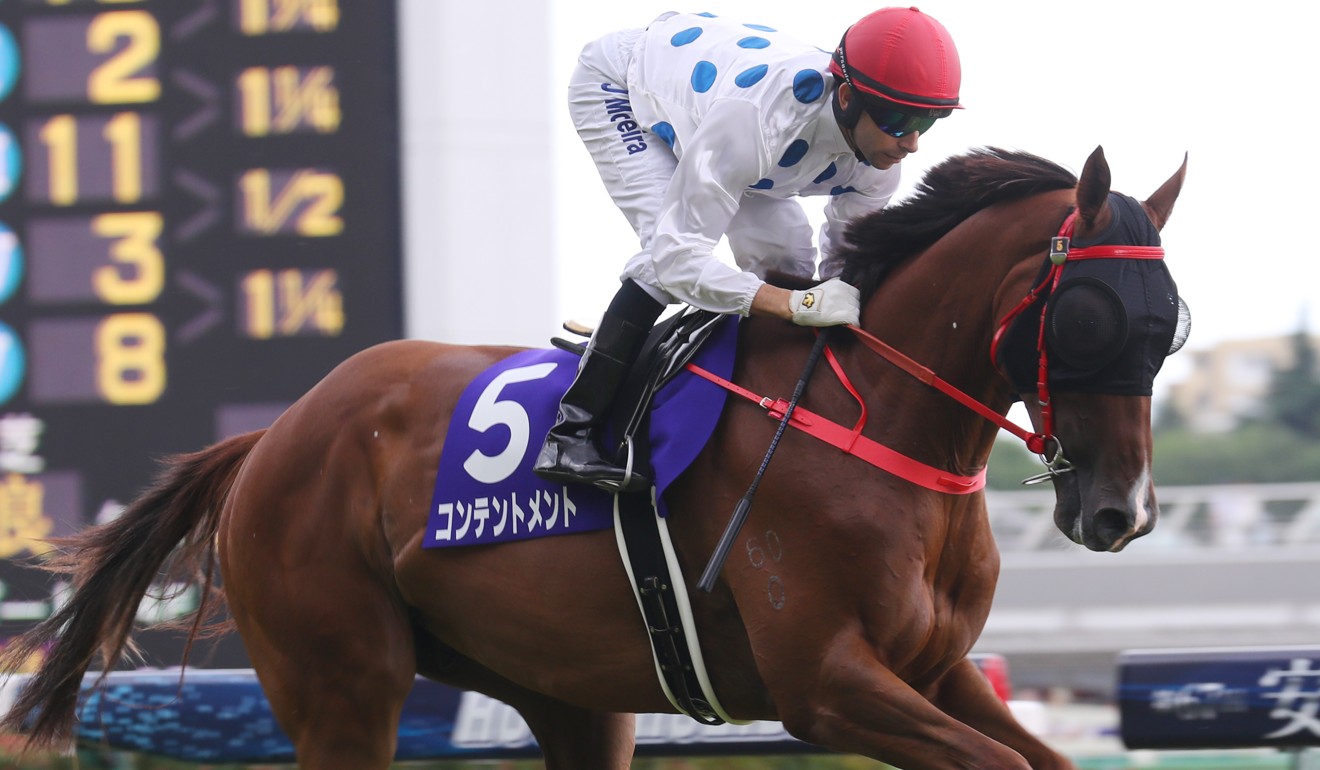 There were no such excuses from jockey Joao Moreira or trainer John Size with Contentment, who, at his second try in the race, was given a perfect run up until some minor interference in the straight.
"He didn't disappoint me to be honest, the horse himself was trying his very best and unfortunately he had some small little issues," Moreira said, referring to the bumping in the run home.
Hong Kong horses battle against history in tough Tokyo mile
"I don't think it changed the result of the race though, he would have finished in the same position, but maybe he would have finished a bit closer."
Size was more blunt, and although it was an improved effort on the horse's last-placed finish in 2016, he suggested the testing Tokyo mile didn't suit his sprinter-mile, especially against the classy locals.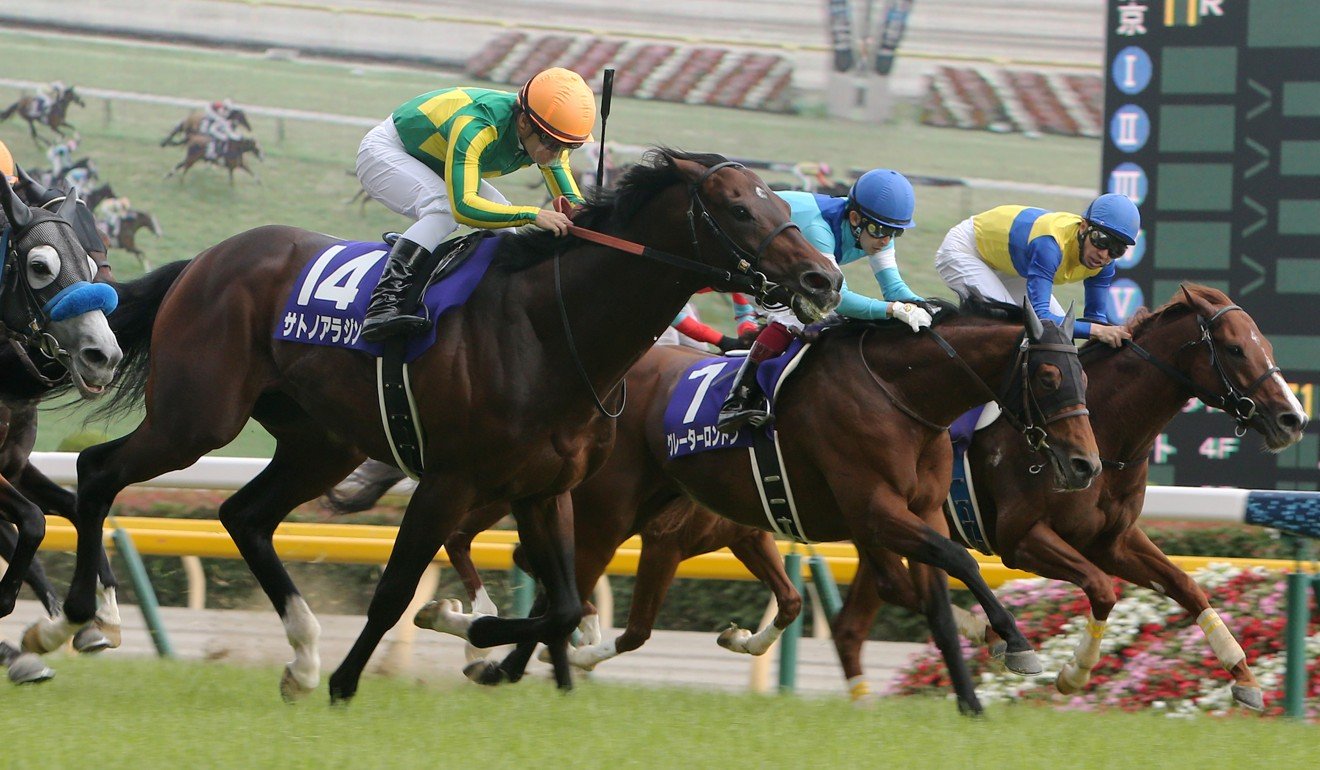 "It looks like he ran a normal race, but the horses over here are just too strong for him at Fuchu," he said.
Runner-up Logotype led and nearly stole the race at big odds for the second straight year, but Satono Aladdin snared his first win at top level after two previous Group Two victories.
Fans, families, fun and turnover – Tokyo Racecourse is one of the wonders of the racing world
Red Falx flashed home for third and rising star Greater London was fourth in his first start at Group One level.
Earlier in the day, Moreira had added to his extraordinary record in Japan with two more wins, his first ever in Tokyo, one of them where he showed cat-like balance to stay aboard wayward stayer Satono Titan.
Having its second start, the colt veered violently to the right late in the race, only to take a sharp turn back to the left when Moreira attempted to correct the four-year-old.
Moreira now has 26 wins from 89 starts riding in Japan at a strike rate of just under 30 per cent, with all of his previous wins having come during summer stints in Sapporo, and was greeted by delirious sections of the 57,143-strong crowd seeking autographs between races.