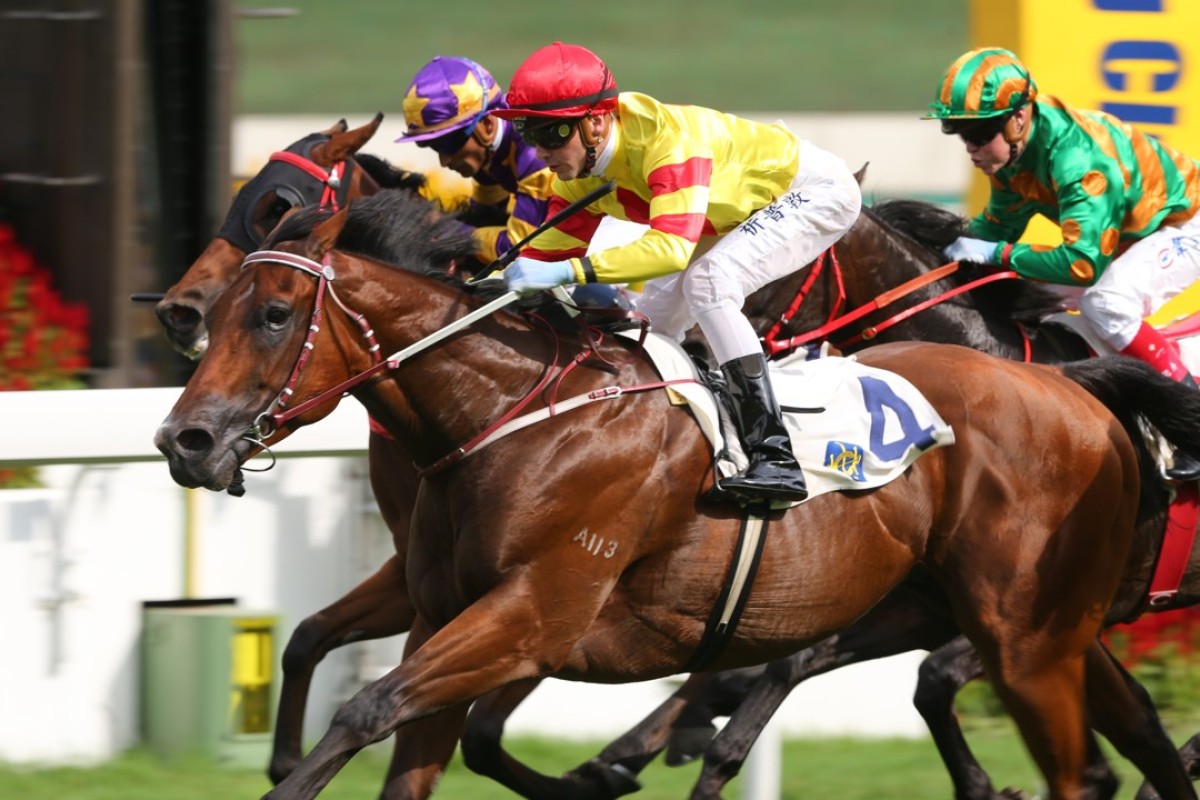 In with the new, out with the old would be too brutal of a description, but there was a changing of the Derby hopefuls for John Moore on Sunday as one of this year's crop, Booming Delight, graduated to an open age Group Three win while Rocketeer put his hand up for next year's classic with an authoritative Class Two victory.
Moore landed a treble on the day, kicked off by Class Five cellar dweller Rewarding Flyer (Dylan Mo Hin-tung), before Rocketeer (Douglas Whyte) and Booming Delight (Sam Clipperton) added the quality.
Clipperton's excellent freshman season had been missing only a stakes win but he ticked that box with an unflustered ride to take the Group Three Lion Rock Trophy (1,600m) on his flagship performer.
"I'm thrilled to get a Group win but even more thrilled it was for John and especially with this horse, it was his first as well," said Clipperton, who has had seven rides on Booming Delight for four wins and three seconds.
"He's been a wonderful horse to me. We've formed a partnership, not just in races but in trackwork, too. I ride him pretty much every day."
Booming Delight landed in a mid position in the small field but was still a fair way off the lead at one stage as the first three horses broke away.
"I thought about sticking closer to them but the pace was quick enough, I was happy where I was and was never going to get beaten. The thing he really noticed today was the light weight on his back," Clipperton said.
Tony Cruz backs Beauty Only after a creditable effort in Yasuda Kinen as Hong Kong again falls short in Japan
"He always travels in races like he's going to give you lengths and, with the big weights, he just labours but he had plenty there today. He doesn't win by far, he seems to know he has it won and just pokes along in front and so I'm hoping maybe there is the extra length or two there he needs to match the really top horses next season."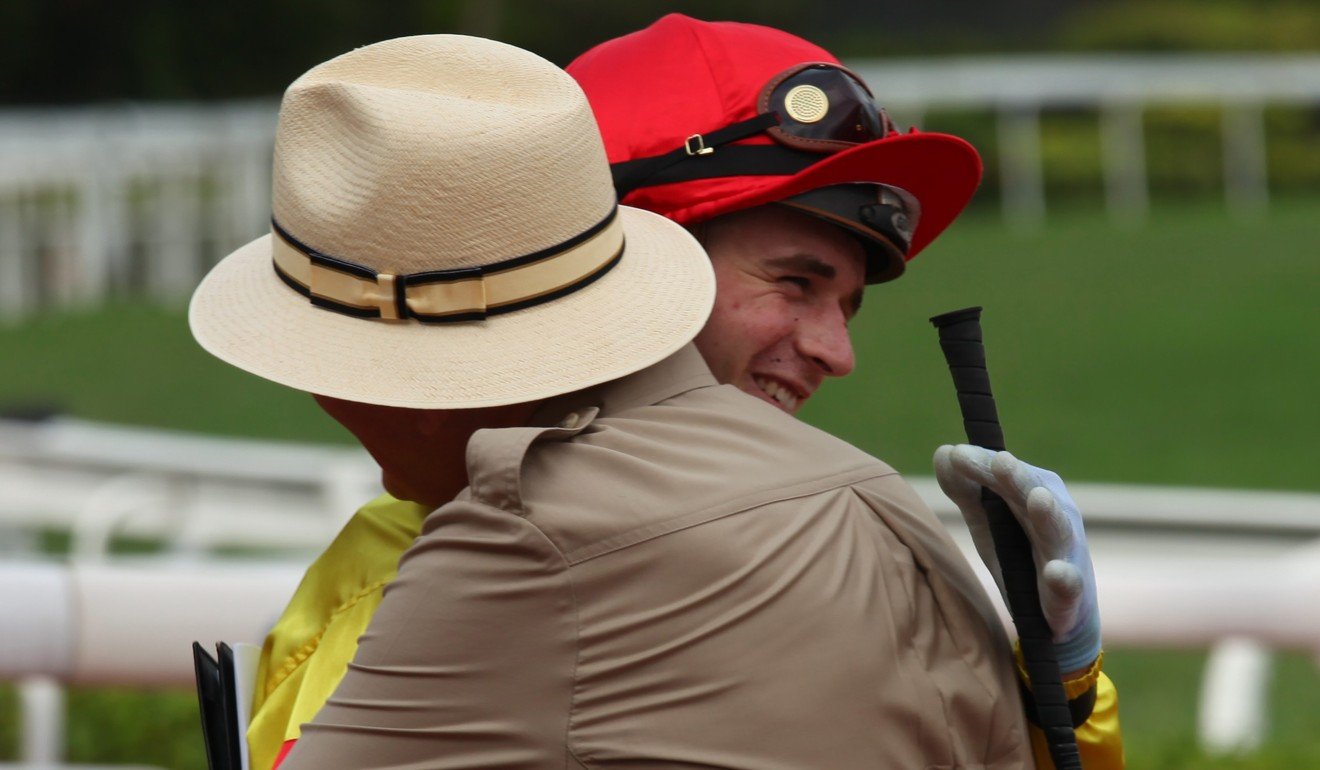 Moore admitted that life would get difficult now for Booming Delight with a rating fast approaching 110 but has also not given up on some improvement over summer.
"At the moment, he's a horse who will win his Group Three type of race and maybe pick up nice stake money in the best grade without being able to win – but I'd be happy to be wrong," he said. "He's so genuine, he shouldn't be underestimated."
But if it's mission accomplished for this year's four-year-old, it was next year's that had Moore and Whyte excited.
Uno, due, tre, quattro: Umberto Rispoli makes the most of his opportunities
Rocketeer brings quite a similar profile to Victory Magic, who finished second to Werther in the 2016 Derby, and Moore seems to be giving him a similar brief late season prep at three before looking for the benefits of time at four.
"You could see the progression in his latest run at Happy Valley; he's starting to attack the line and, with the gun gate and a box seat run, he was the best stayer today. He's right on target, we've another Derby horse on our hands," Moore said.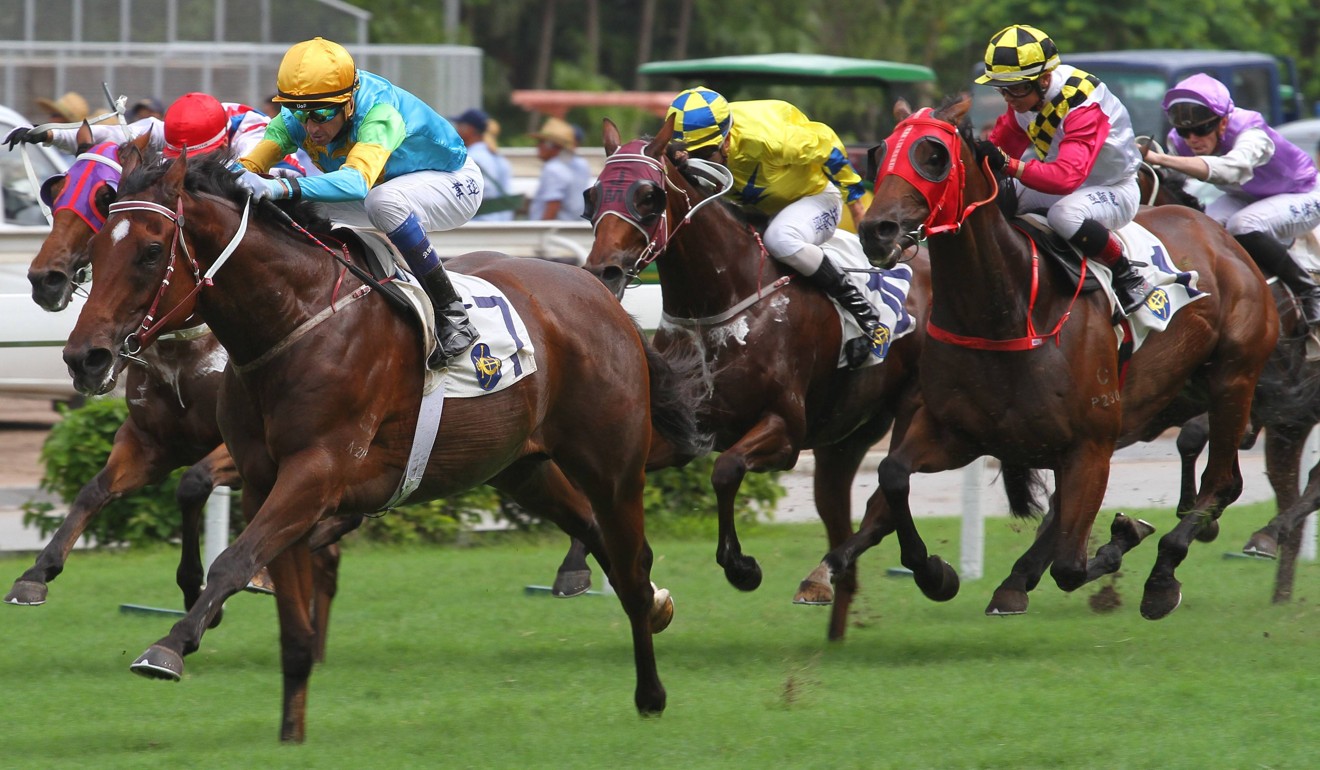 Without winning any big races, Rocketeer was still held in high regard by top Melbourne trainer Mick Price before his sale, and Whyte said he could see why the horse had been behind the best of his age as a three-year-old.
"He's a three-year-old with a two-year-old mentality," Whyte said. "I did his first trial and a bit of work with him early and I rode him in his first start here and fell in love with him even then. He gave me the impression he would be the real deal once he took to Hong Kong and it's amazing to see how they come on after two or three runs.
Lucky Master – the easiest winning percentage Chad Schofield has ever earned
"Today he put it all together, and to let down the way he did, for a big horse, was impressive. That's the feel he gave me those first few mornings. When he truly blossoms next season, he's going to be even better. John's giving him a similar style of path to Victory Magic and this guy looks every bit as good."