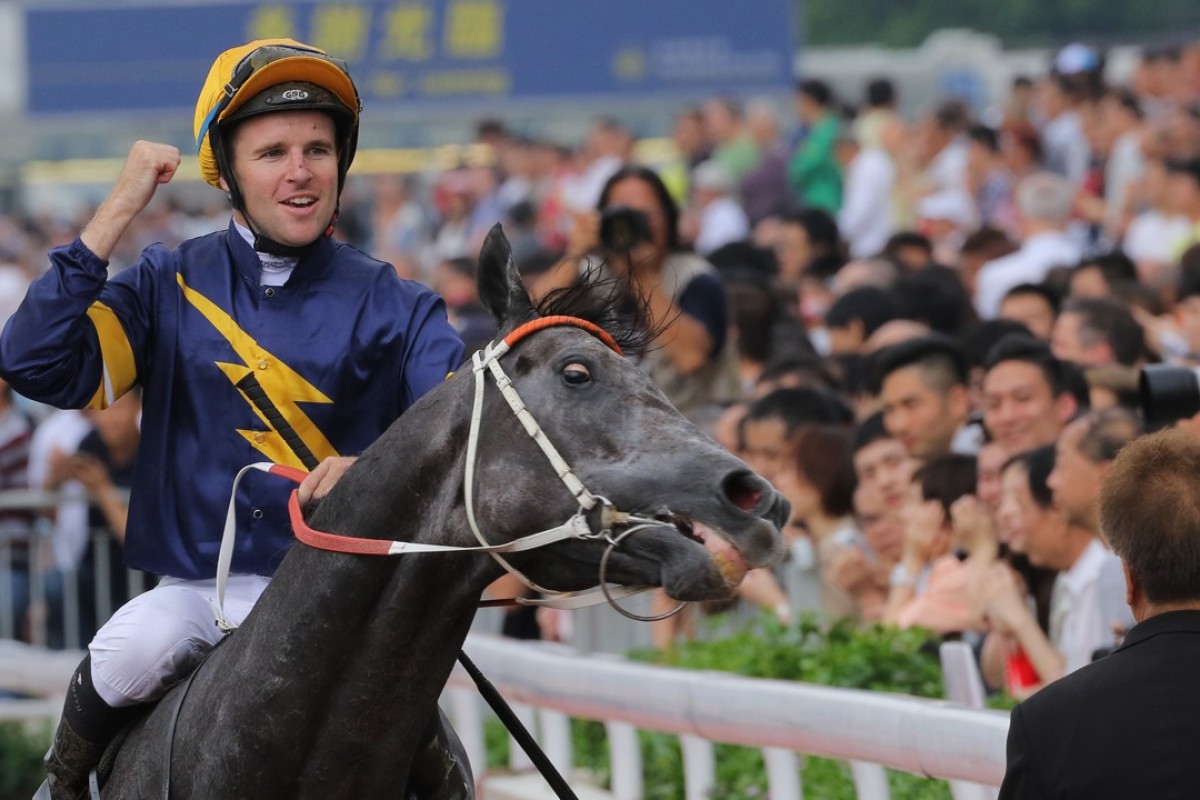 Leading Australian jockey Tommy Berry was confirmed on Friday as the retained jockey for the John Moore yard for the 2017-18 season, but the appointment could potentially interrupt his association with champion sprinter Chautauqua.
With the exception of South African Callan Murray, all of the current club jockeys have been granted licences for 2017-18, as were the local freelance and apprentice riders.
Berry's appointment to the stable job with Moore was widely anticipated and he told the Post that his young family had been one of his strongest motivations to a full-time move after he had successfully flown in and out for Group One rides for the past few seasons.
"Riding in Sydney is demanding on your time and I haven't spent a lot of time with my family over the past 12 months, so racing twice a week I'll be able to spend time with my young kids," Berry said.
Tommy Berry backs Helene Paragon's step up to 2,400m, while he could be joining John Moore's team full-time
"But I'm not under any illusions, it will be tough competition. And it's a lot more difficult when you're there all the time, every meeting.
"Flying in when you've got one trained up ready to run well in a Group One, that makes you look good and it has been fantastic.
"It's easier than being there full-time and I'm well aware of that. Still, I thought the timing was right and I'm really looking forward to the new challenge."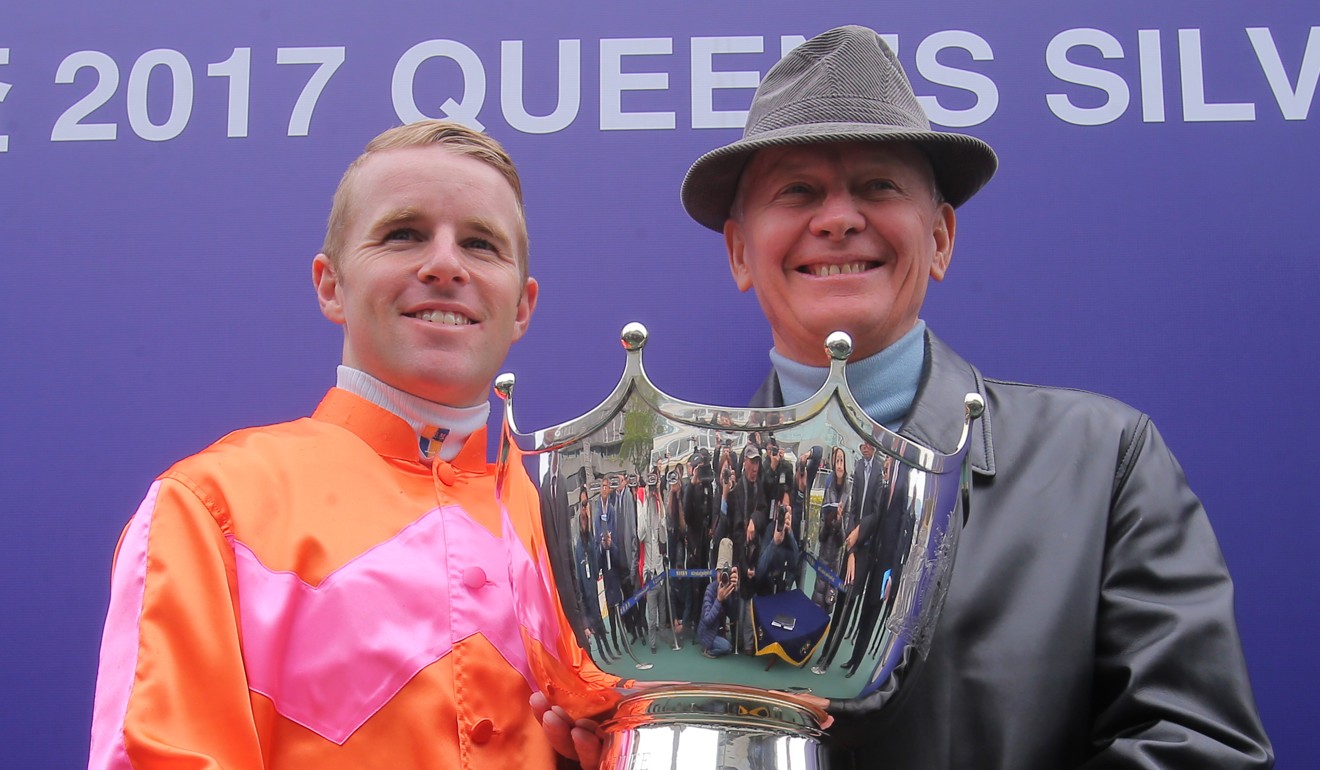 Berry, 26, did a short stint as a club jockey at the end of the 2012-13 season and won majors for Moore on Military Attack, Designs On Rome and, this season, dual Group One winner Helene Paragon, but he also claimed the Chairman's Sprint Prize last year on Chautauqua for John, Wayne and Michael Hawkes, and it is that association with Australia's champion sprinter which may hit a speed bump.
Tommy Berry continues to be the big-race bogeyman for Joao Moreira
Berry is the regular partner of Chautauqua, who is being aimed at the new subscription race, The Everest, at Randwick on October 14 with anticipated prize money of A$10 million (HK$58.7 million).
The Jockey Club's fixture list for next season has still to be approved by the Home Affairs Bureau, but, if Hong Kong is racing on October 14, Berry is extremely unlikely to be granted a leave to continue his association with Chautauqua in a race which carries no Group status.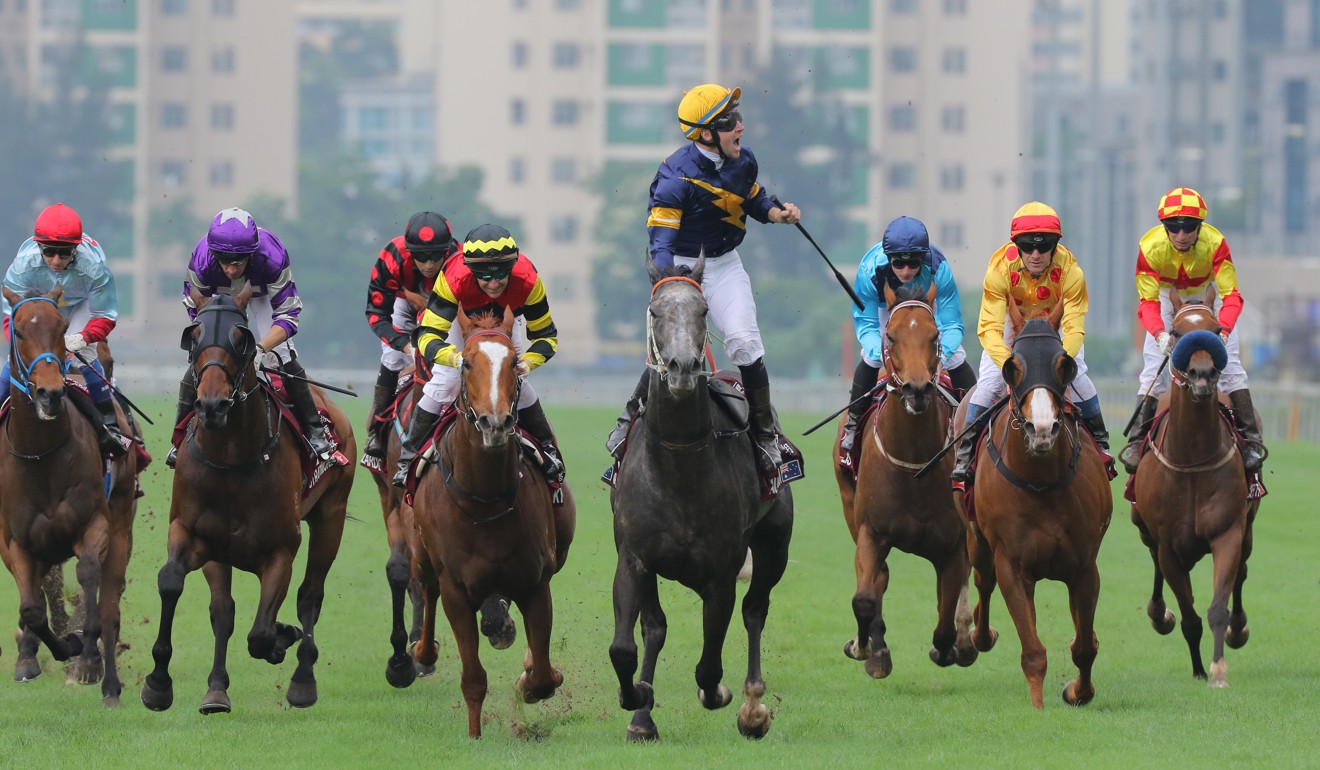 Stable retainers were once the major circumstance of employment for expatriate jockeys but went out of general favour more than a decade ago, with the vast majority of foreign jockeys this century licensed as club riders.
Since 2006, only five riders have been retained by a stable – the most recent being Gerald Mosse who joined the Manfred Man Ka-leung stable in 2015-16. That relationship dissolved well before the end of that season when a series of suspensions put pressure on Mosse's availability.
All roads lead home, says champion Australian jockey Tommy Berry, as Asian aspirations put on hold
Moore formed the most successful retained partnership of the century with Darren Beadman, who joinedfor the 2007-08 term and remained with the stable until a bad fall ended his riding career in April, 2012.
Veteran trainer Gary Ng Ting-keung, who sits on eight wins and looks certain to fall short of the club's performance requirements for a third successive season, was warned that he will be asked to appear before the licensing committee if he wishes to pursue a licence for next season. Ng is due for compulsory retirement at the end of the 2017-18 in any case.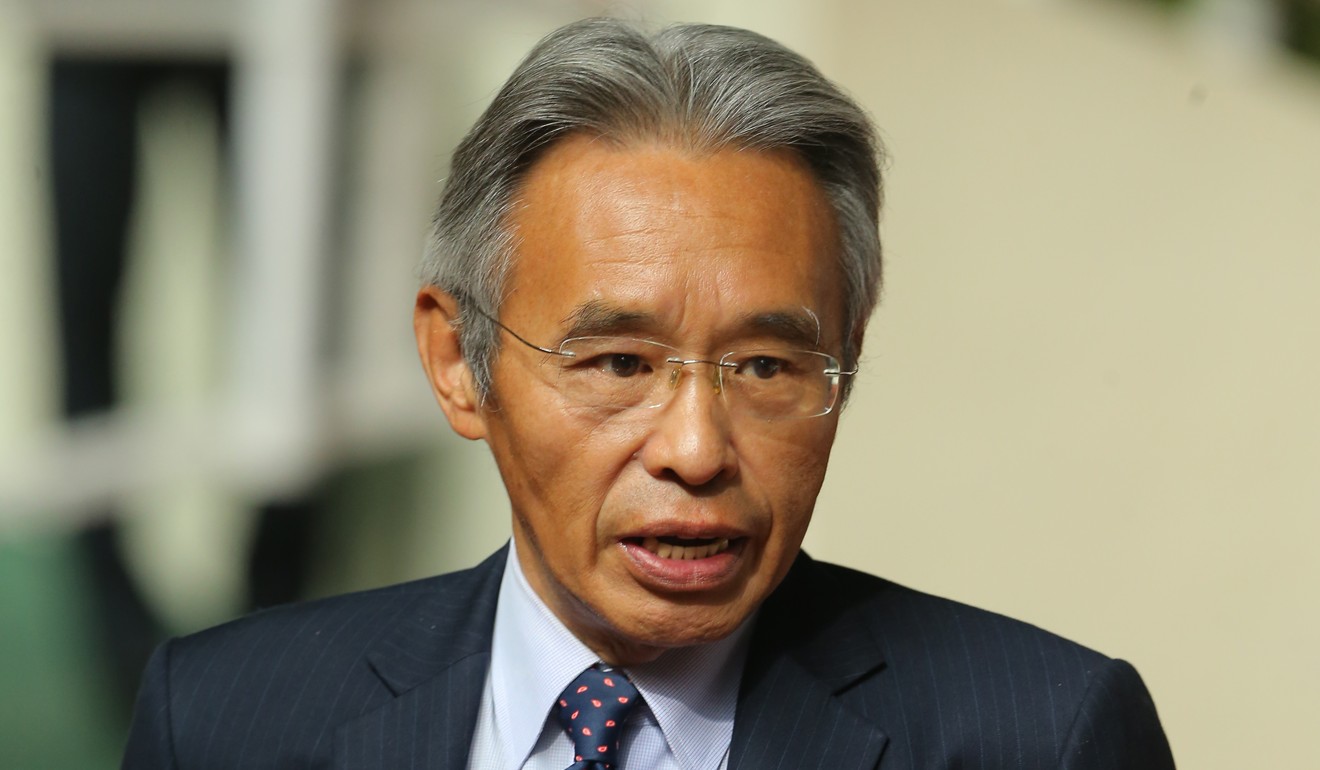 The committee also released the list of assistant trainers for next season, confirming that Carol Yu Wing-sze, will leave Tony Millard, to join the Michael Freedman yard. Eric Lin Lik-yau will be promoted from work rider to assistant trainer with Millard.
The assistant for the other new trainer, Frankie Lor Fu-chuen, will be Talley Chan Che-chung, who leaves a temporary position with Francis Lui Kin-wai, while senior work rider Paul Lo Pak-hin joins the Paul O'Sullivan stable as assistant trainer.