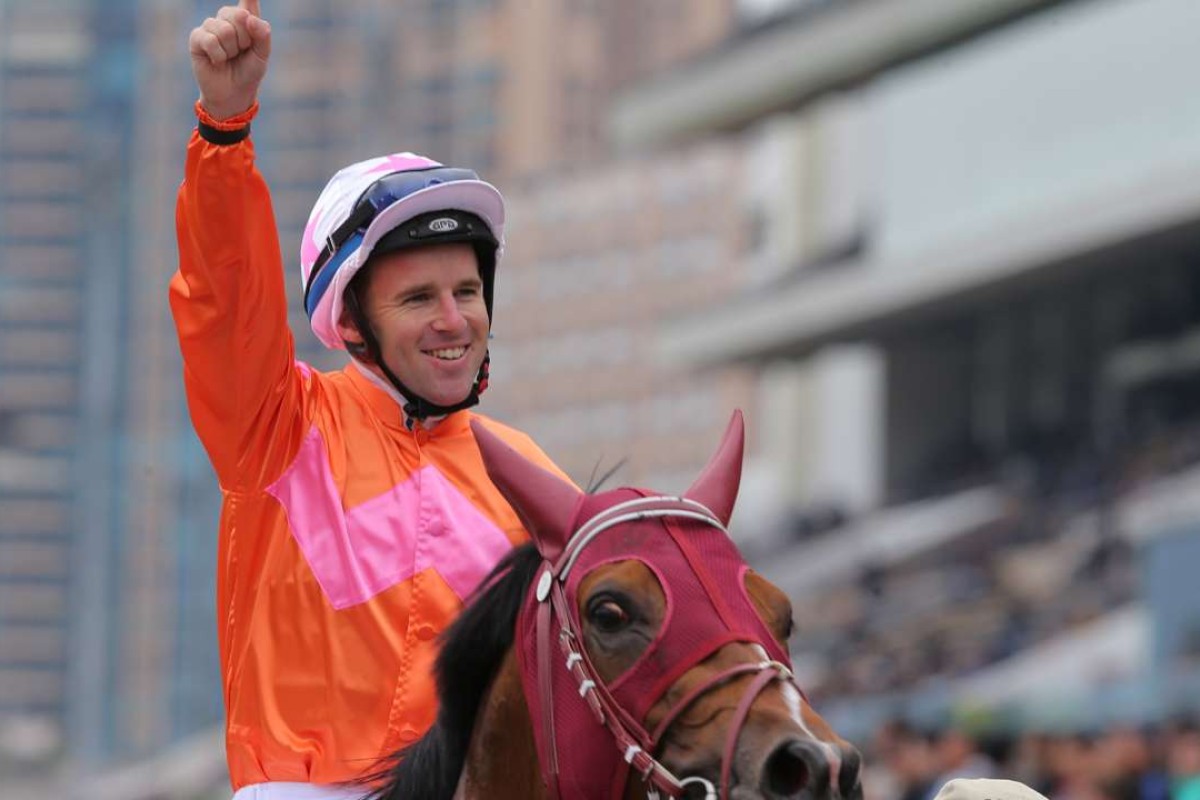 Tommy Berry continues to be big-race kryptonite to Joao Moreira, who had a rare winless day at Sha Tin and even suffered the indignity of watching a Group One from the jockeys' room.
Just 24 hours after Moreira won a Group One and Group Two at Caulfield, Berry stole Moreira's thunder in all too familiar fashion aboard Helene Paragon.
Moreira was expected to win the Group One Queen's Silver Jubilee Cup on Able Friend, but Berry's tactics again brought him undone, his ride evoking memories of a masterpiece in the Hong Kong Classic Cup three years ago.
On that occasion, Berry stalked Moreira in the run and then used Designs On Rome's superior stamina to flush out Able Friend, the hot favourite, with 600m to go and nullify the big chestnut's electric turn of foot.
Helene Paragon upstages Able Friend as John Moore takes a Group One trio
Then came the famous head-to-head duel between the same horses in the Hong Kong Derby, where Berry again prevailed – and there have been a few more times since that the young Aussie has cut the tall poppy down to size.
Later in that season, Berry edged out Moreira in Designs On Rome and Military Attack's head-bobbing battle in the Audemars Piguet QE II Cup, and in last year's Gold Cup Designs On Rome beat Moreira's Helene Happy Star into second.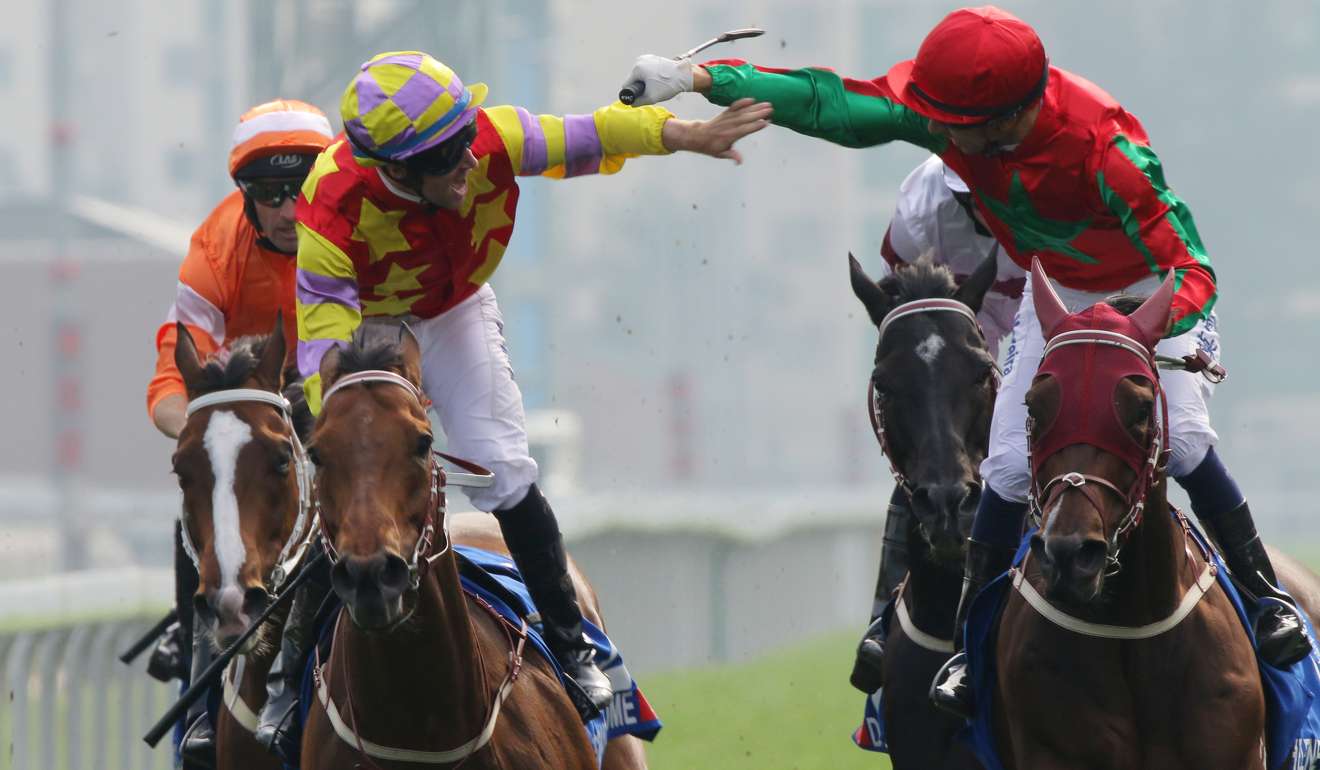 Berry even got one over Moreira in Australia last year when Eagle Way beat Rodrico in a thrilling Queensland Derby.
When Helene Paragon beat Able Friend in the Stewards' Cup it wasn't considered a fluke, as such, but the former champ was forgiven on the basis of a lack of fitness and even less luck in running.
This time it was game on, with Able Friend declared ready to win and Helene Paragon again consigned to the stable's apparent second seed ­– starting $6 to Able Friend's $2.10.
Yet again it was typical brash, confident and combative Berry when he moved up to Able Friend's outside early and forced Moreira's hand – attacking his higher-rated rival, just as he had in the Classic Cup.
Class prevails as resilient Werther collects Citi Hong Kong Gold Cup
Faced with the option of being pocketed and riding for luck again, Moreira went with the challenger, but that's when we found out that Able Friend may have lost his own superpowers.
Able Friend is still somehow known as the "Beast from the East" with some, and despite the fact Helene Paragon has now won back-to-back Group Ones, he gets the rather unflattering nickname of "The Bulldog".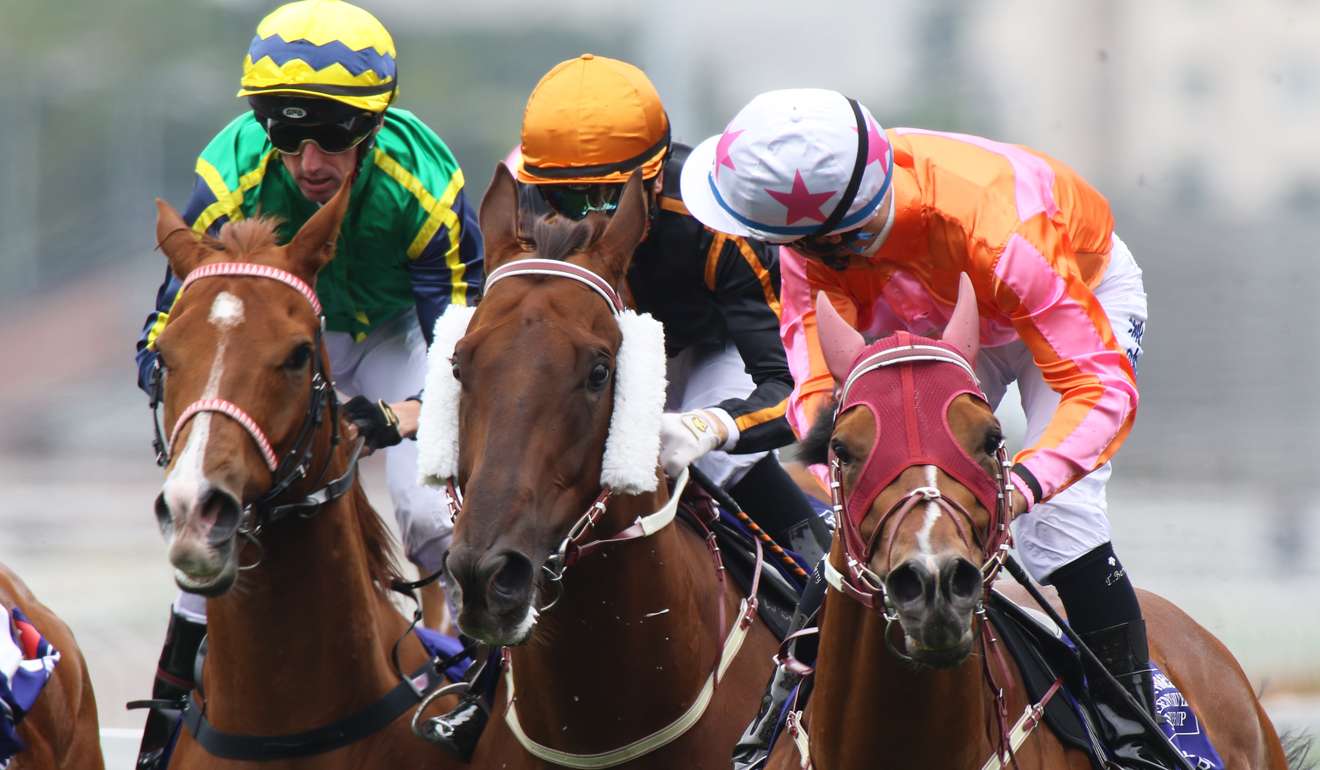 Given Helene Paragon's unlikely rise from relative obscurity and the ranks of Spanish racing, to giant-killer in Asia, perhaps "The Conquistador" is more appropriate – it will certainly look better for the entire in a stud farm's promotional material.
Sunday's Group One gave Berry eight at the highest level in Hong Kong, seven of them for Moore and one on Aussie sprinter Chautauqua, enhancing the jockey's reputation as perhaps the best gun for hire available for hit-and-run missions to Hong Kong.
And with that reputation there seems to be a prevailing view with fans and experts alike that Berry saves something special for Sha Tin and rides better on his fly-in sojourns than he does at home in Sydney.
Hard-working jockey Derek Leung lands 4000-1 double
Berry even rode another bottler for Moore on 14-1 outsider Lotus Strikes Back, manoeuvring brilliantly through from midfield and leaving Moreira stuck back in the ruck aboard odds-on favourite Mambo Rock.
As much as Moreira wouldn't have liked having his colours lowered on track, watching a Group One at Sha Tin on a television monitor, as he did for the Gold Cup, must have been a surreal experience for a jockey who rarely misses a race, let alone a big one.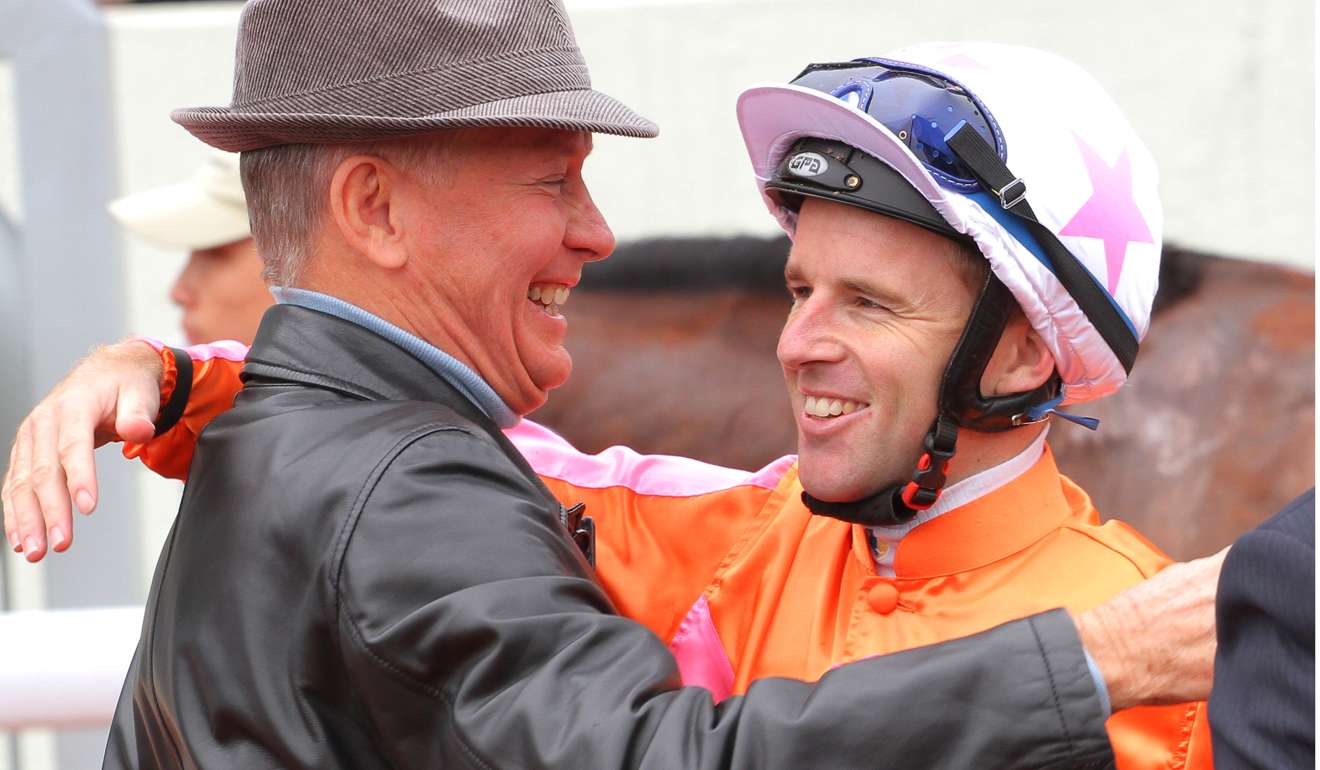 Is Moreira in Moore's doghouse? Maybe that is a bit harsh but the Brazilian does seem to have slipped down the pecking order with the stable.
The trainer couldn't find a spot on one of his three Hong Kong Gold Cup runners and when pressed on who would ride Werther in the Group One Dubai Turf next month, Moore answered: "Bowman or Berry".
Gold Mount races into Derby contention with impressive Hong Kong debut
Moreira rode his 100th winner for the season in record time on Wednesday, just keeping on track to break his record for wins in a season, but went zero for nine on Sunday, the first time he has gone "naught for" since April last year.
Next weekend Moreira gets a chance to launch a raiding party to Berry's backyard when he takes rides for Sydney's leading trainer Chris Waller at Randwick. Let the rivalry continue.