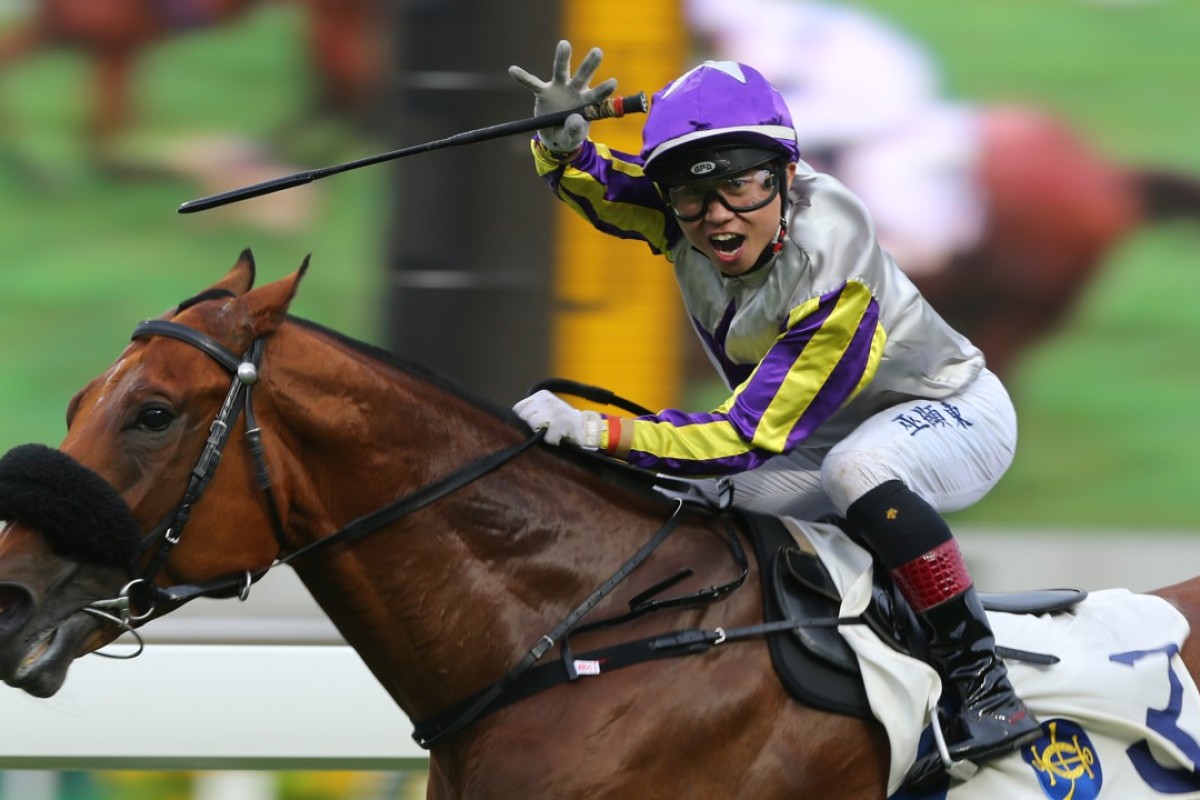 Mid-way through March, with Dylan Mo Hin-tung riding a one for 113 cold streak to start his career, a rival local jockey looked across at Hong Kong racing's newest apprentice and, just out of earshot at trackwork, said "there goes Mo wins".
It was a harsh slur, as "Mo" carried the Cantonese meaning; none. "Mo wins" was no wins and the online banter on racing forums and Twitter was even harsher.
Now, with the 23-year-old riding a hot streak, Mo wins, is starting to mean more wins, and the one-time laughing stock has loomed as a challenger for the Tony Cruz Award for leading local rider.
So how did we get here? What sparked the transformation? Statistically the arrival of Matthew Poon Ming-fai seemed to be the turning point – Mo has actually ridden more winners than the much-hyped "Poon Train" since he turned up in late April – but was it that simple and was there some sort of road to Damascus moment for the youngster?
"No, just hard work and doing my job as a professional," Mo said yesterday after Shamal's front-running victory gave him 21 winners.
He has nine from that last six meetings to bring him within four wins of Derek Leung Ka-chun in the race for top freelance jockey.
"Actually, maybe that pushed me a little bit," Mo said of how Poon's arrival gave him an extra push.
The change in Mo certainly has been noticeable, his opening day effort on Amber Sky was an absolute train wreck that earned a careless riding suspension and set the tone for the first part of his career.
Quite simply, Mo looked out of his depth, as many rookies do, not just apprentices, but the last three months have seen a massive shift.
Dylan Mo gets a much-needed double ahead of the arrival of new apprentice Matthew Poon
The biggest difference for Mo, according to Jockey Club apprentice coach Felix Coetzee, has been a technical one.
"He was quite loose in the saddle before," he said, the South African legend explaining that when Mo was in close finishes or even in tight situations, the apprentice would become "over-excited".
Mo was put to work on the apprentice school's mechanical horse and three 90-minute sessions per week plus the benefit of increased fitness from personal training brought what now seem like overnight benefits.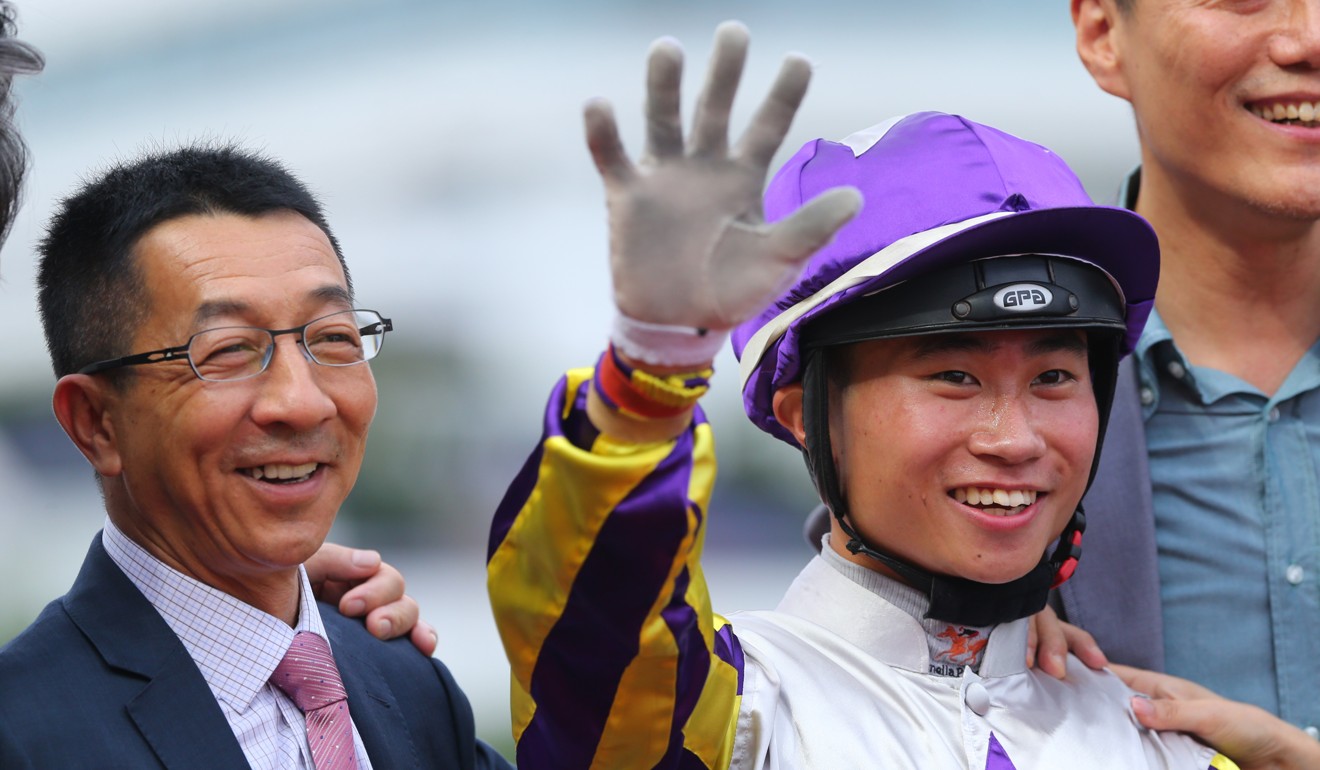 "It's a gradual progression, of technique, fitness and better understanding of racing, he has worked hard and everything we have worked on he has got better at," Coetzee said. "He is a lot more disciplined in that way, he has more poise in the saddle, it's not job done but he is a lot better."
Another weakness was Mo's seeming inability to rate a horse in front that had him heading the same way as former apprentice Dicky Lui Cheuk-yin, taking the fast road, via fast sectionals, to retirement.
Hot King Prawn offers the bare minimum in domination
"We harp on that a lot and he is understanding it better, even when he gets beat he will come back without seeing the times and say that he went too fast," Coetzee said. "The only way to learn that stuff is experience and watching replays. He is doing the work."
The fact both Mo and Poon were given careless riding suspensions for their winning efforts was a reminder that there is still room for improvement.
Mo was handed two days for not leaving sufficient room when trying to cross on Shamal while Poon was nabbed for allowing Victory Boys to lay in over the closing stages and copped the same penalty.
Matthew Poon keeps his winning streak alive but suspension derails momentum
While Coetzee is obviously thrilled to have had his two newest charges collect 36 wins between them this term, he still had time to turn stern schoolmaster after the stewards had their turn.
"I do expect them to show more discipline in the saddle than that," he said.
Mo's suspension will carry extra sting as it may stop him from winning the Tony Cruz Award, leaving him with just five meetings left to ride at this term.
Still, it has been a season that has been salvaged from the scrap heap and one that can now be considered a success.